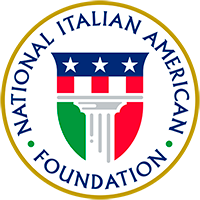 About

Join

Events

Programs

Culture

Support

Ferrero is a premier sponsor of NIAF. Learn More

Hollywood Directors Partner with NIAF and ISDA to Launch Film Grant Program

FOR IMMEDIATE RELEASE

Contact:
Alexandra Benedetto
National Italian American Foundation
202-939-3117
abenedetto@niaf.org

---

Applications Now Being Accepted at www.niaf.org/filmforum

(Washington, D.C. – February 1, 2017) Directors Anthony and Joe Russo, in conjunction with the National Italian American Foundation (NIAF) and the Italian Sons and Daughters of America (ISDA) are thrilled to announce a new and exciting grant program for aspiring filmmakers.

Known as The Russo Brothers Italian American Film Forum, the program each year awards multiple $7,500 grants to ambitious filmmakers around the country to create documentary or fiction/non-fiction narrative films that explore the Italian American experience for the benefit of future generations.

Anthony and Joe are among Hollywood's most acclaimed and successful directors, having helmed TV sensations Community and Arrested Development, as well as global blockbusters Captain America: The Winter Soldier and Captain America: Civil War. They are currently hard at work on the next two Avengers installments.

"As proud Italian Americans, we're thrilled to offer a storytelling platform to filmmakers inspired by our heritage. Our culture defines us both as people and artists, and we're excited to provide other storytellers the opportunity to champion the Italian American experience," said Anthony and Joe Russo.

Grants are open to people of all nationalities and backgrounds, and will be awarded based solely on the promise of a film's premise, how it relates to the Italian American experience, and the creative potential of the filmmakers.

"To be able to partner with an organization like the ISDA, and with two proud and humble Italian Americans like Anthony and Joe Russo, is an incomparable way for NIAF to not only pursue its mission of educating young Italian Americans, but to provide the resources for those who seek to tell our community's story in an honest and accessible way," said John M. Viola, NIAF President and COO.

"This unique artistic program will allow Italian Americans to preserve their rich heritage by memorializing the meaningful contributions our community has made to our great country. We are hopeful this precedent setting program will encourage other ethnic and racial groups to adopt similar programs," said Basil M. Russo, ISDA President and NIAF Board Member

Deadline to submit grant applications is March 15, 2017, 11:59 p.m. PST. For full timeline of all relevant dates, instructions and application, please visit www.niaf.org/filmforum.

The National Italian American Foundation (NIAF) is a non-profit organization dedicated to preserving and protecting the Italian American heritage and culture. Based in Washington, D.C., it is the major advocate for nearly 25 million Italian Americans, the nation's fifth largest ethnic group. To learn more about the Foundation, please visit www.niaf.org.