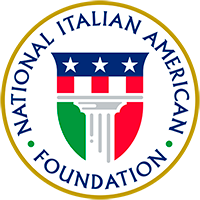 About

Join

Events

Programs

Culture

Support

Florida Industry Leader Frank Nero To be Honored at Ambassador's Ball in Hollywood, FLA.

FOR IMMEDIATE RELEASE

Contact:   Elissa Ruffino (NIAF) 202/939-3106 or elissa@niaf.org

---

(Washington, D.C. — March 19, 2008) Frank R. Nero, president and CEO of The Beacon Council, will receive the Foundation's Special Award for Public Service at the National Italian American Foundation (NIAF) Ambassador's Ball. The event will be held at the Westin Diplomat Resort & Spa the evening of April 4, 2008, and features a 7 p.m. cocktail reception followed by dinner and an awards program. This year's event is being hosted by Italy's Ambassador to the United States H.E. Giovanni Castellaneta and Mrs. Lila Castellaneta.

Thomas Cornish, CEO of Seitlin & Co., Florida's largest independent insurance agency and consultancy, and past chairman of The Beacon Council, will present the award to Nero before more than 500 guests at the event.

"Frank Nero's leadership on The Beacon Council creates an invaluable source of growth and economic development for Miami-Dade County and our entire region. In giving this award, NIAF is pleased to celebrate his major contributions to the community," Arthur J. Furia, Esq., NIAF regional vice president for the Southeast, said.

Nero has served on The Beacon Council since 1996. Through his leadership, the Council has been recognized as one of the only 26 accredited economic development organizations by the International Economic Development Council. He is a founding member of the InternetCoast, a South Florida organization dedicated to promoting the region's Information Technology and Telecommunications assets. Nero also works to attract new job creating investments, and help existing businesses in the community grow. Since 1996, The Beacon Council has announced 402 new location and expansion projects that created 30,447 new direct jobs, absorbed over 15.5 million new square feet of commercial office space, and brought $1.8 billion in new capital investment to Miami-Dade County.

His career began when he served on the City Council in his hometown of North Plainfield, New Jersey. Nero then became the town's mayor, the youngest in the United States at age 22. In 1977, He was selected as the regional representative of the U.S. Department of Labor including New York, New Jersey, Puerto Rico and the U.S. Virgin Islands. During his term, he was appointed by President Jimmy Carter as chairman of the Federal Regional Council, which coordinated the efforts of 19 federal domestic agencies.

In 1991, Nero moved from New Brunswick, N.J. to Jacksonville, Fla., where he served as Deputy Mayor for Economic Development. He serves on the board of directors of the Greater Miami Convention and Visitors Bureau, the Greater Miami Chamber of Commerce, and Enterprise Florida's Stakeholders Council. Nero has also received South Florida Business Journal's "Ultimate CEOs" award and been recognized as South Florida CEO's "Top 100 Business Leaders." He holds a master's degree from Seton Hall University and a bachelor's degree from Kean College, both in history.

During the Ambassador's Ball, NIAF will pay tribute to prominent individuals, several of whom are Florida residents. Eros Ramazzotti, one of Italy's most popular singers and songwriters, will receive a NIAF Special Achievement Award in Music. He will also perform at the Ball.

Also at the Ambassador's Ball, Paolo Zegna, chairman of Ermenegildo Zegna Group, will accept a NIAF Special Achievement Award in Fashion on behalf of the Zegna Family. Joseph C. Amaturo, general partner with the Amaturo Group Ltd., will receive a NIAF Special Achievement Award for Humanitarian Services; Joe Natoli, senior vice president and CFO of the University of Miami, will receive a NIAF Special Achievement Award for Business; Camillo Ricordi, M.D., professor of surgery and bioengineering, and director of the Diabetes Research Institute at the University of Miami, will receive a NIAF Special Achievement Award in Medicine and John F. Scarpa, co-founder of American Cellular Network Corporation, will receive a NIAF Special Achievement Award for Entrepreneurial Spirit.

Tickets begin at $250 per person. To purchase tickets, contact Carolyn Laurenzano at 202/939-3114 or carolyn@niaf.org. For more information on the Ambassador's Ball visit www.niaf.org/ambassador

NIAF is a non-profit organization based in Washington, D.C., dedicated to preserving the heritage of Italian Americans. To learn about our programs/events, visit www.niaf.org.