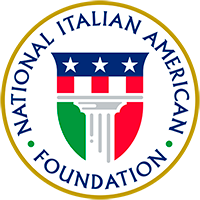 About

Join

Events

Programs

Culture

Support

Ferrero is a premier sponsor of NIAF. Learn More

Emmy-Nominated Singer ALFIO and Operatic Powerhouse Sicilian Tenors to Perform at the NIAF New York Gala

FOR IMMEDIATE RELEASE MEDIA CONTACT:
RGI events + public relations
o.202.738.4713 / m.703.785.7380
NIAFGala@rgievents.com

---

Emmy-Nominated Singer ALFIO and Operatic Powerhouse Sicilian Tenors to Perform at the NIAF New York Gala

Italian singer/songwriter ALFIO and operatic trio The Sicilian Tenors will take the stage at the National Italian American Foundation's yearly New York Gala, at the legendary Cipriani, 42nd Street, March 22, 2017.

Washington, D.C. (March 10, 2017) – The National Italian American Foundation (NIAF) is excited to announce that Emmy-Nominated Italian singing sensation ALFIO and operatic powerhouse The Sicilian Tenors are scheduled to take the stage at the Foundation's annual New York Gala, at Cipriani 42nd Street, on March 22, 2017.

This distinguished event, held at this world-famous, historical, New York City venue will highlight the very best in Italian food, beverage and cultural experiences – along with celebrate some of the most notable and impactful luminaries of the Italian American community.

Classically-trained ALFIO brings a new approach to the tenor tradition through his modern interpretations of English and Italian standards, with passionate performances that draw constant comparisons to superstars Andrea Bocelli and Michael Buble. ALFIO's PBS Special "ALFIO in Concert" garnered TWO Emmy ® Nominations and led to a Top 10 album on the Billboard charts.

The critically acclaimed Sicilian Tenors have toured the country, taking audiences on a romantic journey from Hollywood to Broadway to Italy. Described by the late Joan Rivers as "The Three Tenors meet The Rat Pack," group members' Aaron Caruso, Elio Scaccio, and Sam Vitale deliver a show-stopping performance, not to be missed!

Since this event was brought back to the beautiful Cipriani 42nd Street five years ago, it has consistently sold out and become a much anticipated staple of the New York City Italian community's calendar. Past honorees and invited guests include: Martin Scorsese, Sophia Loren, Al Pacino, Jack Valenti, Ernest Borgnine, Luciano Pavarotti, Giorgio Armani, Danny DeVito, Alan Alda, Maria Bartiromo, Tony May, Mike Piazza, Tony Reali (ESPN Host "Around the Horn"), Governor Andrew M. Cuomo, Joe Piscopo and other notables in business, sports, entertainment and politics.

The 2017 honorees demonstrate the diverse impact members of the Italian American community have here in the USA – they include Shirley and Vernon W. Hill, II, founders of InterArch and Metro Bank respectively; Chairman, Jackson Lewis P.C., Vincent A. Cino; Managing Director of Goldman Sachs, Anthony Cammarata Jr.; and Cooking with Nonna host, Rossella Rago. Of notable interest to New Yorkers is the awarding of the third annual Mario M. Cuomo Award in Public Service to Superintendent of the New York State Department of Financial Services (DFS), Maria T. Vullo. Ms. Vullo was appointed to her post by Governor Andrew M. Cuomo – the Award is named for his father. Governor Cuomo has been invited to confer this honor upon Ms. Vullo.

Arrivals for the Gala begin at 6:30 pm. Attendees will move into the principal hall at 7:30 pm for Dinner and the Awards Program, featuring entertainment by Italian Singer-Songwriter, ALFIO, by way of Sydney Australia. Attire for the evening is Cocktail. Tickets: $500 (Gold Ticket); $1,000 (Platinum Ticket). Gala Tables and Sponsorships are available through the organization by visiting www.niaf.org/nyc

NIAF's New York Gala is chaired by Gerard S. LaRocca, a member of NIAF's Board of Directors and chief administrative officer, Americas, Barclays Capital. Proceeds from NIAF's New York Gala will benefit the Foundation's philanthropic and educational programs.

All attendees listed above are subject to change before the Gala date.

MEDIA SHOULD RESERVE THEIR ACCESS BY CONTACTING
RGI EVENTS + PUBLIC RELATIONS
VIA EMAIL AT NIAFGALA@RGIEVENTS.COM OR AT 202.738.4713

NIAF representatives are available both pre-event and onsite to answer questions and provide interviews and quotes on the event. If you would like to attend any aspect of the event on a Media pass, request a pre-event interview or request a media tour during the weekend please use the contact information above.

ABOUT THE NATIONAL ITALIAN AMERICAN FOUNDATION (NIAF)
The National Italian American Foundation (NIAF) is a non-profit organization dedicated to preserving and protecting the Italian American heritage and culture. Based in Washington, D.C., it is the major advocate for nearly 26 million Italian Americans the nation's fifth largest ethnic group. To learn more about the Foundation, please visit www.niaf.org.