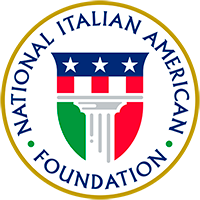 About

Join

Events

Programs

Culture

Support

Ferrero is a premier sponsor of NIAF. Learn More

DC Pre-Gala Countdown for Local Journalists

FOR IMMEDIATE RELEASE

Contact:   Elissa Ruffino (NIAF) 202/939-3106 or elissa@niaf.org

---

NIAF hosted media professionals in the Washington, D.C. metropolitan area at a pre-gala countdown reception on October 6, 2009.


Podcasts being conducted by Ted Kelly with NIAF Vice Chair Patricia de Stacy Harrison

More that 35 journalists gathered over wine and cheese at the Foundation's headquarters to get the latest updates about VIPs, honorees and guests attending the Foundation's 34th Anniversary Awards Gala Weekend, October 23- 24, 2009.

NIAF Vice Chair Patricia de Stacy Harrison and the Foundation's gala chair Dr. John Rosa spoke with journalists from Fox News, C-Span, NPR, the Weekly Standard, CNN, National Geographic Entertainment, L'Opinione, Reuters and Voice of America.

Journalists voiced their opinions about their favorite Italian cities and Italy in general during podcasts that will be uploaded to NIAF's Web site. Italy's singing legend and 2009 Gala Honoree Antonello Venditti's latest concert "Da San Siro A Samarcanda" was shown to guests in the library.

Journalists from NPR and the National Law Journal were the recipients of free gala tickets.

For many it was their first visit to the Foundation's headquarters. NIAF plans to hold similar events as part of the NIAF/ Frank J. Guarini Media Forums in Washington, D.C.