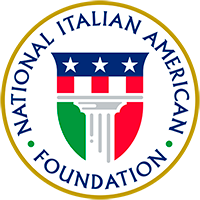 About

Join

Events

Programs

Culture

Support

Checklist: Latest Accomplishments and Action Items of the Abruzzo Relief Fund

FOR IMMEDIATE RELEASE

Contact: Elissa Ruffino (NIAF) 202/939-3106 or elissa@niaf.org

**NIAF's leadership including the Foundation's President Joseph V. Del Raso and Secretary John F. Calvelli are available for interviews and further discussion about the Abruzzo relief efforts. Please contact Elissa Ruffino at elissa@niaf.org.**

Immediately following the earthquake in L'Aquila in Italy's region of Abruzzo, the Abruzzo Relief Fund was created and responded to the call for assistance. The U.S. Department of State, Embassy of Italy and Italian Consular Network are working with NIAF to raise funds and identify specific projects. Additionally, the U.S. Department of State and NIAF formed a public-private partnership to address the educational and human resource needs of the University of L'Aquila and its students. The goal is to return the University of L'Aquila to its vital academic, social, and economic role that it played for the region before the earthquake. President Obama talked about the partnership's efforts with Italian President Napolitano during press conference (7/8) at the beginning of the G8 Summit in L'Aquila.

Preparations:
Meetings in Italy NIAF President Del Raso and NIAF Secretary Calvelli toured the city of L'Aquila and met with Italian government officials (4/28) on the national and local levels to identify the needs of the city. They also identified short and long-term solutions.

Committee formed: A steering committee of Italian American organizations including NIAF, UNICO, the Columbus Citizens Foundation, American business leaders, and Italian Americans was formed to raise money for the fund and evaluate projects. The committee met (6/17) with Deputy Secretary of State for Management and Resources since Secretary Hillary Clinton had a medical emergency earlier that day.

Phase one-action plan
Goal: No interruption of students' studies due to lack of facilities

Partnerships were formed with the University of Miami, Sierra Nevada College, Villanova University, and the University of New Mexico to offer full tuition and room and board scholarships for the students of the University of L'Aquila. The University of L'Aquila is on board to promote the scholarship opportunities and evaluate student applicants.

103 students applied (34 for the academic year, 8 for the fall semester, and 61 for the spring semester). In mid-July, 32 students were offered scholarships (26 for the full academic year and 6 for the fall semester). Scholarships are valued at more than $970,000 ($673,044 provided by the universities in tuition waivers and $297,226 provided by the Abruzzo Relief Fund in room and board). 32 students will arrive in the U.S. between August 10 and 19, 2009.

30 roundtrip international tickets for students (value $43,000) were secured from the Italian Ministry of Foreign Affairs

Student visa application process was expedited by The U.S. Embassy in Rome.

Several U.S. universities in Italy have already accepted students and offered their campus as facilities for displaced students.

The U.S. Department of State is focusing on directing educational assistance to the University of L'Aquila, initial projects include:

Exchanges to the U.S. for local government and L'Aquila university leaders to visit academic institutions experienced in crisis response;

A Senior Fulbright Specialist to work in L'Aquila in the 2009-10 academic year;

A U.S. expert in archive preservation to assess resources in L'Aquila and evaluate the needs of libraries in L'Aquila, including digitalization of records;

Summer activities for youth in the 160 tent camps with recreational activities including sports, games, music and film nights.

NIAF, together with the State Department and the University of L'Aquila are assessing building needs and appropriate ways to finance these projects. These projects might include construction of Modular Multipurpose Centers (MMCs) or raising funds that could be used for permanent reconstruction projects.

Phase 2: action plan
Goal: Seek funds for room, board and transportation for 71 students and build additional MMCs

Scholarships: 32 students have been placed and funded with scholarships for the academic year and the fall semester. 71 student applicants remain without funding for room, board and transportation. Total funds needed: $426,000; cost per student: between $6,000 and $9,000 per student depending on university attending.

University Buildings: Sites where Modular Multipurpose Centers (MMCs) could be erected have been identified by the University of L'Aquila. Funders will have a permanent impact on the reconstruction of the University and the city of L'Aquila. Naming rights for the buildings are available.

Individuals, corporations and/or organizations wishing to underwrite the construction of an MMC can contact Serena Cantoni at 202-939-3111.

Donations in any amount are welcome and contributors will receive information about a student they are funding and their studies in the United States. For more information on the activities of the Fund, please call 202-939-3111.