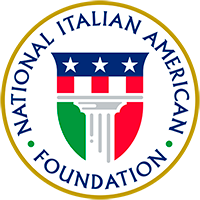 About

Join

Events

Programs

Culture

Support

Captains of Industry To be Honored at New York Gala

FOR IMMEDIATE RELEASE

Contact:   Elissa Ruffino (NIAF) 202/939-3106 or elissa@niaf.org

---

*Frankie Valli to Present NIAF Scholarship* **Danny Aiello, Yogi Berra, Tony Lo Bianco, Isabella Rossellini to Join Honorees**

(WASHINGTON, D.C. – March 24, 2008) Business leaders Bob Greifeld, CEO of The NASDAQ OMX Group; the Kolaj Family of Famous Famiglia; Leonardo LoCasio, founder of Winebow; and Joanne Minieri, president and COO of Forest City Ratner Companies, will be honored at the National Italian American Foundation's (NIAF) East Coast Gala on Monday evening, April 14, 2008 in New York City. Held at the Marriott New York Marquis Hotel in Times Square, the gala begins with a cocktail reception at 6:30 p.m. followed by an awards program, live auction and dinner.

Greifeld and Minieri will receive NIAF Special Achievement Awards in Business. The Kolaj Family will receive a NIAF Special Achievement Award for Humanitarian Service. LoCascio will receive a NIAF Lifetime Achievement Award.

Legendary singer Frankie Valli will present a scholarship in his name during NIAF's East Coast Gala. Other notables who have established scholarships with NIAF in recent years include Alan Alda, Andrea Bocelli and the late maestro Luciano Pavarotti.

Famed actress Isabella Rossellini, Yankee legend Yogi Berra, Academy Award-nominee Danny Aiello and actor Tony Lo Bianco will be joined by prominent Italian-American business and community leaders at the NIAF gala. Marc Corea, chairman of the Tiro a Segno of New York Foundation, is the year's gala chairman.

Greifeld has a 20-year history in technology, and as an entrepreneur created one of the first electronic stock order matching systems. Today he leads the world's largest exchange company which delivers trading, exchange technology and public company services across six continents. With over 3,900 companies, it is number one in worldwide listings among major markets. In 2007, Mr. Greifeld led NASDAQ's combination with OMX AB and the acquisitions of the Philadelphia Stock Exchange and the Boston Stock Exchange. Under Mr. Greifeld's leadership, the growth of The Nasdaq Stock Market has been impressive, with 13 consecutive quarters of top line growth. The year 2007 was NASDAQ's most successful since it began reporting financials in 1997. His grandfather, Felice Cafasso, emigrated from Italy's Campania region.

Since 1986, the Kolaj Family's Famous Famiglia has been a leader in the New York restaurant industry. Having earned the title "New York's Favorite Pizza," the company's owned and franchised locations can be found in a mix of venues including airports, malls, universities, theme parks, hotels, and stadiums. The Famous Famiglia brand operates in the United States, Mexico, Asia, and Europe. The Kolaj Family emigrated from Frosinone, Italy.

At the helm of Winebow's portfolio of more than 3,000 wines from around the world, LoCascio oversees this leading importing and distribution company. Winebow is also a national importer of Italian wines with distribution in New York, New Jersey, Pennsylvania and Washington, D.C. Born in Italy, LoCasio has spent most of his adult life in the U.S. He is a graduate of New York University and received his MBA from the University of Chicago.

Joining Forest City Ratner Companies (FCRC) as CFO in 1995, Minieri was promoted to executive vice president and COO in 1998 and president in 2007. As president, she works in developing and implementing FCRC's strategic plan, directing development projects and overseeing day-to-day operations. Minieri is on the board of the Brooklyn Museum, the Brooklyn Children's Museum and Non-Tradition Employment for Women (NEW). A native of Brooklyn, she holds a bachelor's degree from Hofstra University.

Tickets begin at $400 per person. Attire: Business. To purchase tickets, contact Carolyn Laurenzano at 202/939-3114 or carolyn@niaf.org.

NIAF is a non-profit organization based in Washington, D.C., dedicated to preserving the heritage of Italian Americans. To learn about our programs/events, visit www.niaf.org.