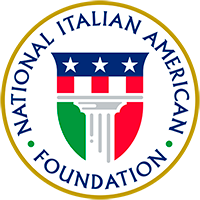 About

Join

Events

Programs

Partnerships

Culture

Calling All Italian Foodies Attend an Exclusive Dinner with Lidia Bastianich

FOR IMMEDIATE RELEASE

CONTACT:
Kathryn Potter
KCP Media
703-980-0602
kathrynpotter@kcpmedia.com

---

Washington, D.C. (September 14, 2018) – You won't want to miss the opportunity to attend an exclusive dinner with Lidia Bastianich, Emmy Award-winning television host, best-selling cookbook author, and acclaimed chef/owner. The dinner takes place Friday, October 12, at 7 p.m. at the Washington Marriott Wardman Park Hotel as part of the National Italian American Foundation (NIAF) 43rd Anniversary Gala Weekend.

The intimate three-course dinner with wine pairings features Puglia-inspired cuisine, including Burrata with roasted acorn squash and braised broccoli di rape, Roasted Rack of Lamb with orecchiette alla Pugliese, and Lemon Ricotta Tart. Puglia is the NIAF 2018 Italian Region of Honor.

Bastianich also will be signing her latest book, My American Dream: A Life of Love, Family, and Food, a memoir beginning with her upbringing in Pula, a former Italian city that became part of Yugoslavia under Tito's communist regime, where she learned to cook from her beloved grandmother, Nonna Rosa.

"Lidia's homey and down-to-Earth way of sharing her love and vast knowledge of authentic Italian food has endeared her to millions of fans," said John Calvelli, executive vice president of public affairs, Wildlife Conservation Society and Gala chair. "It'll be a special night for attendees to meet Bastianich, experience the best of Pugliese food and wine, as well as hear firsthand Lidia's experiences as an Italian immigrant to the U.S."

The Anniversary Gala Weekend officially kicks off earlier that day with a ribbon-cutting ceremony of the NIAF Museum at NIAF's headquarters. On Saturday, peruse all things Italian via more than 60 Italian American and Pugliese exhibitors offering  wine samples, specialty foods, travel opportunities, and more. Additionally, visit the NIAF Exhibit of Italian American Culture; see a special presentation on Luigi Del Bianco, chief carver of Mount Rushmore; watch the three grant finalists' films for The Russo Brothers Italian American Film Forum; learn to speak some basic Italian phrases; and enjoy a gelato demo and tasting from Gianluigi Dellaccio, owner of Dolci Gelati.

The NIAF Gala Reception and Awards Gala, which takes place that evening, is a black-tie event of more than 2,000 attendees toasting a select group of honorees who have contributed at the highest levels in business, science, the arts, and government.  This year's recipients include Lidia Bastianich; Vincent Boccia, president, Confindustria; Giovanni Caforio, M.D., chairman/CEO of Bristol-Myers Squibb; Antonio De Matteis, CEO, Kiton; Cav. Lav. Vito Pertosa, founder, Angel Group; and Carl Schramm, an American economist and entrepreneur.

Seating for the Bastianich dinner is limited. For additional information on tickets and sponsorships, visit  www.niaf.org/gala.

---

The National Italian American Foundation (NIAF) is a non-profit, non-partisan organization dedicated to preserving, promoting and protecting the Italian American heritage and culture. To learn more about the Foundation and become a member, please visit www.niaf.org.