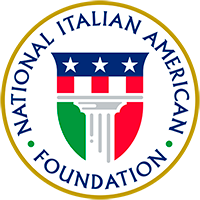 About

Join

Events

Programs

Culture

Support

Business Leader Joseph Amaturo To be Honored at Ambassador's Ball in Hollywood, FLA.

FOR IMMEDIATE RELEASE

Contact:   Elissa Ruffino (NIAF) 202/939-3106 or elissa@niaf.org

---

(Washington, D.C. — March 19, 2008) Joseph C. Amaturo, general partner with the Amaturo Group Ltd., will receive a NIAF Special Achievement Award for Humanitarian Services at the National Italian American Foundation (NIAF) Ambassador's Ball. The event will be held at the Westin Diplomat Resort & Spa the evening of April 4, 2008, and features a 7 p.m. cocktail reception followed by dinner and an awards program. This year's event is being hosted by Italy's Ambassador to the United States H.E. Giovanni Castellaneta and Mrs. Lila Castellaneta.

Rev. Monsignor Franklyn M. Casale, president of St. Thomas's University and recognized community leader, will present Amaturo with the award before more than 500 guests at the event.

"Joe Amaturo's generosity to the community has set the standard for all. He is known as one of the most outstanding businessmen, and a man of faith, who has also dedicated substantial parts of his time and efforts to helping others," Arthur J. Furia, Esq., NIAF regional vice president for the Southeast, said.

Amaturo's career as an entrepreneur began in 1956 when he became part owner and general manager of a daytime AM radio station in Massachusetts. Since then, Amaturo has owned and managed 22 radio and television stations in 15 major markets. Today, he is a general partner of Amaturo Group of LA, Ltd., which currently owns FM radio stations in the Los Angeles, California area. He is the major stockholder of a regional movie theater group known as MUVICO.

Amaturo devotes his time between two foundations he helped create. Established in 1986, the Amaturo Family Foundation provides donations to charities that are concerned with Catholic education, from grammar schools to universities. Several of the Foundation's major efforts include building a chapel for Miami's St. Thomas University and in the creation of a Catholic religion chair at Georgetown University. The second foundation, the Amaturo Foundation, concerns actual involvement work with three public and twelve Catholic schools on an advanced reading program that continues to materially improve the overall educational experience of some 5,000 children in Broward County.

During the Ambassador's Ball, NIAF will pay tribute to prominent individuals, several of whom are Florida residents. Eros Ramazzotti, one of Italy's most popular singers and songwriters, will receive a NIAF Special Achievement Award in Music. He will also perform at the Ball.

Also at the Ambassador's Ball, Paolo Zegna, chairman of Ermenegildo Zegna Group, will accept a NIAF Special Achievement Award in Fashion on behalf of the Zegna Family. Joe Natoli, senior vice president and CFO of the University of Miami, will receive a NIAF Special Achievement Award for Business; Frank R. Nero, president and CEO of the Beacon Council, will receive the Foundation's Special Award for Public Service; Camillo Ricordi, M.D., professor of surgery and bioengineering and director of the Diabetes Research Institute at the University of Miami, will receive a NIAF Special Achievement Award in Medicine and John F. Scarpa, co-founder of American Cellular Network Corporation, will receive a NIAF Special Achievement Award for Entrepreneurial Spirit.

Tickets begin at $250 per person. To purchase tickets, contact Carolyn Laurenzano at 202/939-3114 or carolyn@niaf.org. For more information on the Ambassador's Ball visit www.niaf.org/ambassador

NIAF is a non-profit organization based in Washington, D.C., dedicated to preserving the heritage of Italian Americans. To learn about our programs/events, visit www.niaf.org.