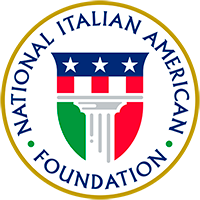 About

Join

Events

Programs

Culture

Support

Antonello Venditti Live!

FOR IMMEDIATE RELEASE

Contact:   Elissa Ruffino (NIAF) 202/939-3106 or elissa@niaf.org

---

MEDIA ADVISORY
OCTOBER 1, 2009

EVENT: ANTONELLO VENDITTI LIVE!
ITALY'S FAMED SINGER AND SONGWRITER AS NIAF'S FEATURED FRIDAY NIGHT ENTERTAINER

SPONSOR: The National Italian American Foundation (NIAF)

WHO: Renowned Italian singer and songwriter Antonello Venditti will give an exclusive performance during NIAF's Convention Weekend's Friday Night Entertainment.


Antonello Venditti

Since the 1970s, Venditti's words and melodies have inspired listeners and lead a call for social change. Beloved all over the world for his ballads, Venditti has spoken out against corruption and drug use and has embraced historical and social themes. This year he celebrates 40 years in the music business with ten million copies sold throughout his career.

Born in Rome, Venditti turned to music at an early age — at age 17 he composed his first song "Sora Rosa." He then began to frequent Rome's "Folkstudio," where he met other artists who were also interested in social and political problems. He released his first album "Theorius Campus," with Francesco De Gregori, and the song "Roma Capoccia" which gave him his first big break in the music field- a huge success. He went on to release other albums containing important songs such as "Le Cose della Vita," "Campo de' Fiori," "Lilli," and his first big hit albums "Sotto il Segno dei Pesci" and "Buona Domenica."

During the 1980s, Venditti established himself in the Italian music scene with his well-known works "Grazie Roma", a hymn to his city and soccer team, and with the albums "In Questo Mondo di Ladri" and "Benvenuti in Paradiso." These albums brought extraordinary results in terms of sales. In June 2001, Venditti gathered more than a million people for his unforgettable concert at Circus Maximum, organized to celebrate the victory of Rome's third football championship. The latest hits are included in his two studio albums "Che Fantastica Storia è La Vita" and the last "Dalla Pelle al Cuore."

WHERE: The International Ballroom, The Hilton Washington
1919 Connecticut Avenue, NW, Washington, D.C.

WHEN: Friday, October 23, 2009
Doors open at 8:30 p.m., Performance begins at 10 p.m.

COST: $150 preferred seating, $90 per person without a gala ticket, $70 per person with a gala ticket
(includes Italian dessert and drink specialties)

DRESS: Cocktail attire

R.S.V.P.: To cover the event, contact Elissa Ruffino at elissa@niaf.org, 202/939-3106. To purchase tickets to this once-in-a-lifetime performance, contact Carlo Piccolo at carlo@niaf.org, 202/939-3105.

The event is part of NIAF's 34th Anniversary Convention and Gala Weekend. Proceeds from the evening's entertainment will benefit the NIAF educational programs including the NIAF Abruzzo Relief Fund.

For a complete list of events and activities, visit www.niaf.org/gala.

The National Italian American Foundation (NIAF) is a non-profit organization based in Washington, D.C., dedicated to preserving the heritage of Italian Americans. Visit www.niaf.org.