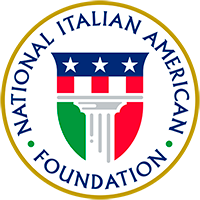 About

Join

Events

Programs

Culture

Support

Animal Advocate Wayne Pacelle To be Honored at Italian-American Gala in Nation's Capital

FOR IMMEDIATE RELEASE

Contact:   Elissa Ruffino (NIAF) 202/939-3106 or elissa@niaf.org

---

ANIMAL ADVOCATE WAYNE PACELLE TO BE HONORED AT ITALIAN-AMERICAN GALA IN NATION'S CAPITAL

(WASHINGTON, D.C.—September 29, 2008) Wayne Pacelle, president and CEO of The Humane Society of the United States, will be honored at the National Italian American Foundation's (NIAF) 33rd Anniversary Awards Gala in Washington, D.C. Pacelle will receive a NIAF Special Achievement Award for Humanitarian Service on October 18, 2008 at the Hilton Washington & Towers. The black-tie event begins with a 6 p.m. reception followed by dinner and an awards ceremony.

The NIAF gala is one of the premier annual events in the nation's capital, attracting more than 3,000 guests from the United States and Italy. As with most election years, the Foundation anticipates the attendance of the 2008 presidential candidates.


Wayne Pacelle, president and CEO of The Humane Society of the United States

Honorees joining Pacelle include Mark T. Bertolini, president of Aetna, Joseph DePinto, president and CEO of 7-Eleven, Inc., legendary actress Gina Lollobrigida and Gianmario Tondato da Ruos, CEO of Autogrill, S.p.A.

Comedian Tom Dreesen will be the evening's master of ceremonies. NIAF guests will be joined by Supreme Court Justice Samuel Alito, Jr. Italy's Ambassador to the U.S. H.E. Giovanni Castellaneta, U.S. Ambassador to Italy Hon. Ronald P. Spogli, Yankee great Yogi Berra and others.

In 1994 Pacelle began his career with The Humane Society of the United States serving as the organization's chief lobbyist. Since becoming CEO in 2004, Pacelle has worked to expand the group's focus on politics. He has played a role in the passage of several dozen federal statutes to protect animals, and has been associated with 26 successful statewide ballot measure campaigns. Between 2006 and 2008, The HSUS helped to secure the passage of more than 225 new state laws. Through corporate combinations and a comprehensive campaign of public education, investigations, lobbying, litigation, disaster response and direct animal care services, Pacelle has also spurred major growth for The HSUS, which has more than 10.5 million members and constituents. During the first two and a half years of his tenure as CEO, overall revenues and expenditures grew by more than 50 percent. The HSUS played major roles in the Michael Vick dogfighting case, saving animals during Hurricane Katrina, the pet food adulteration scandal and the federal government's decision to eliminate downed animals from the food supply after an undercover investigation by The HSUS revealed horrible cruelty at a slaughtering plant.

A Connecticut native, Pacelle grew up in a large Italian-American family with its roots in Castelpagano, Italy. Pacelle attended Yale University, where his interest in animals and the environment began.

During NIAF's convention weekend, the Foundation will host Piazza d'Italia, a two-day exhibition of Italy's Best and a Celebrity Auction and Luncheon. Friday evening's "Salute to the Martini" will include first class entertainment. NIAF will sponsor three conferences: "The Presidential Candidates' Perspectives on the Future of Healthcare in America," "Energy: America's Challenge of the 21st Century," and "From Dante to Benigni: Italian Language and Culture in American Schools."

Campania is this year's sponsoring region from Italy. Dinner tickets begin at $400 per person. Proceeds to benefit NIAF educational programs and Gardens of Hope, a NIAF co-sponsored community garden project benefiting the homeless and those in inner-city shelters. For tickets or sponsor information, contact Carolyn Laurenzano at 202/939-3114 or carolyn@niaf.org, or register online at www.niaf.org.

The National Italian American Foundation (NIAF) is a non-profit organization based in Washington, D.C., dedicated to preserving the heritage of Italian Americans. Visit www.niaf.org.