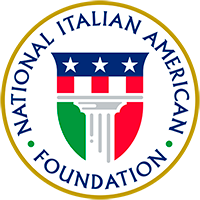 About

Join

Events

Programs

Culture

Support

An Evening of La Dolce Vita at NIAF Ambassador's Ball in Florida

FOR IMMEDIATE RELEASE

Contact:   Elissa Ruffino (NIAF) 202/939-3106 or elissa@niaf.org

---

** Italian Pop Star Eros Ramazzotti joined Italy's Ambassador to the United States and more than 600 guests ***


H.E. Giovanni Castellaneta and Eros Ramazzotti (photo by Riccardo Chioni)

(WASHINGTON, DC —- April 7, 2008) Eros Ramazzotti, one of Italy's most popular singers and songwriters, performed songs from his latest album before more than 600 notable Italian and Italian American business executives, international dignitaries and Florida's community leaders during the National Italian American Foundation (NIAF) Ambassador's Ball held on April 4, 2008. The evening's host, Italy's Ambassador to the United States H.E. Giovanni Castellaneta, presented a NIAF Special Achievement Award in Music to Ramazzotti at the Westin Diplomat Resort & Spa in Hollywood, Fla.


Arthur J. Furia, Esq. and Donatella Linari (photo by Charlotte Libov)

"Tonight is a celebration of art, culture and the immigrant experience. This evening showcased prominent individuals from Italy such as Eros Ramazzotti and Paolo Zegna in addition to several notable Florida residents, Joseph C. Amaturo, Joe Natoli, Frank R. Nero, Camillo Ricordi, M.D. and John F. Scarpa, who have all distinguished themselves in their fields," Arthur J. Furia Esq., NIAF regional vice president for the Southeast said.

The evening opened with the master of ceremonies Michele Gillen, chief investigative reporter with WFOR-TV, a CBS affiliate, who introduced singer Roberto Iarussi, a NIAF scholarship recipient. Iarussi sang the National Anthems for Italy and the U.S. Immediately following, Rev. Dr. Patrick H. O'Neill of the Archdiocese of Miami gave the invocation. Iarussi also serenaded the guests with "Nessun Dorma" from Puccini's Turandot, and "Recondita Armonia" from Tosca in recognition of this year's Bicentennial Anniversary of Casa Ricordi ,the world's most significant publisher and producer of opera. Camillo Ricordi, M.D., professor of surgery and bioengineering and director of the Diabetes Research Institute at the University of Miami, is a descendent of the founder of Casa Ricordi. During the Ball, Dr. Ricordi received a NIAF Special Achievement Award in Medicine. The NIAF award was presented to Ricordi by his lifelong friend Guido Barilla, chairman of the Barilla Holdings, SpA, the multinational food corporation and world's leading producer of pasta, who traveled from Parma, Italy.

"Beauty and excellence" are the two words that NIAF Chairman Dr. A. Kenneth Ciongoli used to describe the Italian designs of Ermenegildo Zegna. Ciongoli presented a NIAF Special Achievement Award in Fashion to Paolo Zegna, chairman of Ermenegildo Zegna Group. Zegna accepted the award on behalf of the Zegna Family.

Florida resident honorees included Joseph C. Amaturo, general partner with the Amaturo Group Ltd. Amaturo received a NIAF Special Achievement Award for Humanitarian Service. The award was presented to him by Rev. Monsignor Franklyn M. Casale, president of St. Thomas University. Joe Natoli, senior vice president and CFO of the University of Miami, received a NIAF Special Achievement Award for Business. David Lawrence, Jr., former publisher of The Miami Herald, presented the NIAF award to Natoli. Frank R. Nero, president and CEO of The Beacon Council, received a NIAF Special Achievement Award for Public Service. Thomas Cornish, CEO of Seitlin & Co. presented the award to Nero. John F. Scarpa, co-founder of American Cellular Network Corporation, received a NIAF Special Achievement Award for Entrepreneurial Spirit. Scarpa spoke about the importance of family, "we start and end with the family." He received his award from Dick Vermeil, former NFL coach and Super Bowl winner.

Highlights of the black-tie ball also included a video trailer of "Carnera: The Walking Mountain," which will premier in New York City's Madison Square Garden on April 22, 2008 and in Italy on April 30, 2008. The movie was produced by Riccardo Pintus and stars actor Paul Sorvino who plays Primo Carnera, the famous boxing champion. Spero Canton of Comcast opened the bidding for the silent auction. Items included a trip to the region of Tuscany in Italy, a weekend in New York to see "The Jersey Boys" and a racecar ride along the speedway with champion Mario Andretti.


Eros Ramazzotti and Paolo Zegna (photo by Riccardo Chioni)

During the cocktail reception, a silent auction was held outside the ballroom. Unique items included a rare Byzantine coin necklace by Donatella Linari, an Italian designer living in Ft. Lauderdale, a gourmet food basket of Italian delicacies donated by Robert Silvani, NIAF area coordinator, and a "Rock With the Stars" package that included a guitar signed by Tony Bennett from the Hard Rock Hotel and Casino. Proceeds from the silent and live auction will benefit the NIAF educational programs.

Many public officials and dignitaries attended, including Florida State Senator Gwen Margolis, Florida State Representatives Carl Domino, Richard Glorioso, and Maria Sachs; Miami-Dade Circuit Court Chief Judge Joseph Farina, Broward County Circuit Court Judges John Luzzo, John Frusciante and Cindy Imperato; Miami's Chief of Police John Timoney, Broward County Sheriff Al Lamberti, City of Hollywood Mayor Peter Bober, and Italy's Consul General in Miami Marco Rocca.

NIAF is a non-profit organization based in Washington, D.C., dedicated to preserving the heritage of Italian Americans. To learn about our programs/events, visit www.niaf.org.