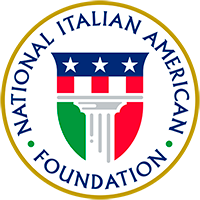 About

Join

Events

Programs

Culture

Support

Actor Carla Gugino To be Honored at Largest Gala in Washington, D.C.

FOR IMMEDIATE RELEASE

Contact:   Elissa Ruffino (NIAF) 202/939-3106 or elissa@niaf.org

---

ACTOR CARLA GUGINO TO BE HONORED AT LARGEST GALA IN WASHINGTON, D.C.
**Jimmy Kimmel and Lidia Bastianich at Gala**

(WASHINGTON, D.C.– October 19, 2009) Carla Gugino, actor from the film "The Watchmen" and in the HBO series "Entourage," will be honored at the National Italian American Foundation's (NIAF) 34th Anniversary Awards Gala in Washington, D.C. Gugino will receive a NIAF Special Achievement Award in Entertainment on October 24, 2009 at the Hilton Washington. Actress Connie Britton, star of NBC's award-winning show "Friday Night Lights," will present the award to Gugino. The black-tie event begins with a 7 p.m. reception followed by dinner and an awards ceremony.


Carla Gugino

The NIAF gala is one of the premier annual events in the nation's capital, attracting more than 3,000 guests from the United States and Italy. In keeping with our tradition of hosting the president, President Barack Obama is expected to attend.

Comedian Jimmy Kimmel, host of ABC's "Jimmy Kimmel Live!," will serve as the evening's master of ceremonies.

Honorees joining Gugino include Lidia Matticchio Bastianich, chef, restaurateur, cookbook author, philanthropist and Public Television cooking show host; Massimo F. d'Amore, CEO of PepsiCo Americas Beverages; Janet Napolitano, U.S. Secretary of the Department of Homeland Security; and Antonello Venditti, renowned Italian singer and songwriter. Venditti also will be performing Friday evening, October 23 in the hotel's International Ballroom.

Gugino most recently starred in the blockbuster film "The Watchmen" and was seen onstage in the critically acclaimed Broadway play, Desire Under the Elms. She is currently shooting the film "Suckerpunch," which re-teams her with "Watchmen" director, Zack Snyder. Throughout her career, Gugino has proven that she is a true chameleon jumping from dramatic roles in films "American Gangster" alongside Russell Crowe and Denzel Washington and "Righteous Kill" with Robert De Niro and Al Pacino, to family films such as "Night At the Museum" and Disney's "Race to Witch Mountain," and rounding it out with sexy genre roles in films like "Sin City." Gugino also starred as "Amanda" in HBO's critically acclaimed series "Entourage," now in its fourth season.

Born in Sarasota, Fla., to an Italian-American father and an English and Irish-American mother, Gugino began her acting career after a brief modeling stint in New York. She then decided to pursue acting and began with small roles in television shows including "The Wonder Years" and "Chicago Hope." Her big break came in the 2001 film "Spy Kids," the first of a highly profitable movie trilogy.

During NIAF's convention weekend, the Foundation will host Piazza d'Italia, a two-day exhibition of Italy's Best, and a Celebrity Auction and Luncheon. Friday evening's "Antonello Venditti Live!" includes an exclusive performance by Italy's famed singer. A screening of the documentary "Pane Amaro" by a NIAF grant recipient and a seminar on the culture of wine sponsored by the Italian Trade Commission are also part of the convention.

LM Wines will be the official wine sponsor of the gala dinner. Tickets to Saturday's gala begin at $400 per person. Proceeds will benefit NIAF's educational programs. For tickets or sponsor information, contact Jerry Jones at 202/387-0600 or jerry@niaf.org, or register online at www.niaf.org.

The National Italian American Foundation (NIAF) is a non-profit organization dedicated to preserving and promoting the heritage and culture of Americans of Italian descent.