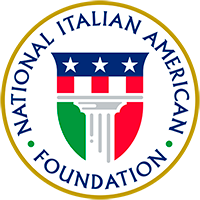 About

Join

Events

Programs

Culture

Support

Ferrero is a premier sponsor of NIAF. Learn More

Academy Award-Winning Actress Anne Bancroft To be Honored at Italian-American Gala in Washington, D.C.

FOR IMMEDIATE RELEASE Contact:   Elissa Ruffino (NIAF) 202/939-3106 or elissa@niaf.org

---

(WASHINGTON, D.C. – October 12, 2006) Legendary actress Anne Bancroft will be posthumously inducted into the National Italian American Foundation (NIAF) Italian American Hall of Fame at the Foundation's 31st Anniversary Awards Gala on Saturday, October 21 at the Hilton Washington & Towers, Washington, D.C. Her husband, director Mel Brooks, will accept the award on her behalf. Actor Alan Alda will present the award.

The NIAF gala is one of the premier annual events in the nation's capital, attracting more than 3,000 people from throughout the country and Italy. The gala begins with a 6 p.m. reception followed by dinner at 7 p.m.

During the gala, performer Frankie Valli will receive the NIAF Lifetime Achievement Award in Entertainment. A performance by Valli and The Four Seasons is one of the highlights at NIAF's annual Salute to the Martini on Friday, October 20 at the hotel.

NIAF will also present Supreme Court Justice Samuel Alito, Jr. with the NIAF Special Achievement Award for Public Service. Raffaello Follieri, chairman and CEO of Follieri Yucaipa Investments, will receive the NIAF Special Achievement Award for Humanitarian Service. Tom W. LaSorda, president and CEO of Chrysler Group, will receive the NIAF Special Achievement Award in Business. Catherine B. Reynolds, chairman of the Catherine B. Reynolds Foundation, will receive the NIAF Special Achievement Award in Education and Cultural Affairs.

Baseball greats Yogi Berra and Tommy Lasorda, Supreme Court Justice Antonin Scalia, singersNeil Sedaka, Vic Damone, and Jerry Vale will join prominent Italian American leaders in business, sports, and the arts at the gala. The dinner chairman is Lawrence Auriana, founder and portfolio co-manager of Federated Kaufmann Fund and a NIAF board member.

Best known for her role as Mrs. Robinson in "The Graduate" (1967), Bancroft dominated both Broadway and film. Born Anna Maria Louisa Italiano in the Bronx in 1931, she changed her name in 1952 for her debut in "Don't Bother to Knock." Bancroft was nominated for an Oscar as Best Actress in a leading role in the films: "Agnes of God," "The Turning Point," "The Graduate," and "The Pumpkin Eater." She won a Tony in 1960 and an Oscar in 1963 for her role in "The Miracle Worker." She won two Golden Globes and received six Emmy nominations since 1992.

In 1964 Bancroft married writer/producer Mel Brooks. Bancroft and Brooks worked together on three films: Brooks' 1983 remake of "To be or Not to Be," his 1995 film "Dracula: Dead and Loving It," and his 1976 production "Silent Movie." Years later, they appeared as themselves in the fourth season finale of "Curb Your Enthusiasm," spoofing the finale of "The Producers." Bancroft passed away on June 6, 2005 at the age of 73 from cancer. Dinner tickets begin at $400 per person. Attire: Black tie. Proceeds benefit NIAF educational programs and Gardens of Hope, a NIAF co-sponsored community garden project benefiting the homeless and those in inner-city shelters.

For tickets or sponsor information, contact: Carolyn Laurenzano at 202/939-3114 or carolyn@niaf.org or register online at www.niaf.org.

The National Italian American Foundation (NIAF) is a non-profit, non-partisan foundation dedicated to promoting the contributions of Italian Americans. Visit our Web site at www.niaf.org.