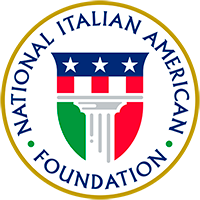 About

Join

Events

Programs

Culture

Support

7-Eleven CEO Joseph Depinto To be Honored at Italian-American Gala in Washington, DC

FOR IMMEDIATE RELEASE

Contact:   Elissa Ruffino (NIAF) 202/939-3106 or elissa@niaf.org

---

7-ELEVEN CEO JOSEPH DEPINTO TO BE HONORED AT ITALIAN-AMERICAN GALA IN WASHINGTON, DC

WASHINGTON, D.C. (October 1, 2008) Joseph DePinto, president and CEO of 7-Eleven, Inc., will be honored at the National Italian American Foundation's (NIAF) 33rd Anniversary Awards Gala in Washington, D.C. DePinto will receive a NIAF Special Achievement Award in Business on October 18 at the Hilton Washington & Towers. The black-tie event begins with a 6 p.m. reception followed by dinner and an awards ceremony.

The NIAF gala is one of the premier annual events in the nation's capital, attracting more than 3,000 guests from the United States and Italy. As with most election years, the Foundation anticipates the attendance of the 2008 presidential candidates.

Honorees joining DePinto include Mark T. Bertolini, president of Aetna, Gina Lollobrigida, legendary actress, Wayne Pacelle, president and CEO of The Humane Society of the United States, and Gianmario Tondato da Ruos, CEO of Autogrill, S.p.A.


Joseph DePinto, president and CEO of 7-Eleven, Inc.

Comedian Tom Dreesen will serve as the evening's master of ceremonies. NIAF guests will be joined by Supreme Court Justice Samuel Alito, Jr., Italy's Ambassador to the U.S. H.E. Giovanni Castellaneta, U.S. Ambassador to Italy Hon. Ronald P. Spogli, Yankee great Yogi Berra and others.

DePinto first joined 7-Eleven in 2002, and has held several executive positions within the organization. As President and CEO, he leads the premier name in convenience retailing. 7-Eleven, Inc. is the operator, franchisor, and licensor of over 7,600 stores in North America and 34,800 stores worldwide.

Before being appointed to his current role in 2005, DePinto was President of GameStop Corporation (NYSE: GME) and while there he helped lead the acquisition of Electronics Boutique to create the world's largest video game and entertainment software retailer. He also has held executive positions at PepsiCo, Inc., and was the Chief Operating Officer of Thornton Oil Corporation.

DePinto sits on the board of directors of 7-Eleven, Inc., OfficeMax (NYSE: OMX), Jo-Ann Stores (NYSE: JAS), The Dallas Chamber of Commerce and The New York State For Veterans Organization. He is a member of the Advisory Councils for Outlook Leadership, The Pro Players Foundation, the Japan-America Society of Dallas/Fort Worth, and is a Network of Executive Women Champion. He is also an active member of the Business Executives For National Security and the Young Presidents' Organization West Texas Chapter.

A native of Chicago, Ill., DePinto earned a bachelor's degree in Engineering Management from the United States Military Academy at West Point, and a Master of Business Administration from the Kellogg School of Management at Northwestern University. He and his wife Ingrid and their four sons reside in Southlake, Texas.

During NIAF's convention weekend, the Foundation will host Piazza d'Italia, a two-day exhibition of Italy's Best and a Celebrity Auction and Luncheon. Friday evening's "Salute to the Martini" will include first-class entertainment. NIAF will sponsor three conferences: "The Presidential Candidates' Perspectives on the Future of Healthcare in America," "Energy: America's Challenge of the 21st Century," and "From Dante to Benigni: Italian Language and Culture in American Schools."

Dinner tickets begin at $400 per person. Proceeds will benefit NIAF educational programs and Gardens of Hope, a NIAF co-sponsored community garden project benefiting the homeless and those in inner-city shelters. For tickets or sponsorship information, contact Carolyn Laurenzano at 202/939-3114 or carolyn@niaf.org, or register online at www.niaf.org.

The National Italian American Foundation (NIAF) is a non-profit organization based in Washington, D.C., dedicated to preserving the heritage of Italian Americans. Visit www.niaf.org.