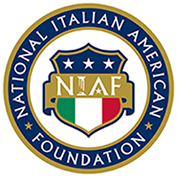 About

Support

Membership

Programs

Culture

30 High School Students To Attend Public Policy and Government Workshops in Washington, D.C. ** National Italian American Foundation (NIAF) Students To Leaders Program**

FOR IMMEDIATE RELEASE 

Contact:   Elissa Ruffino (NIAF) 202/939-3106 or elissa@niaf.org

---

(WASHINGTON, DC – July 12, 2005) Thirty Italian American students were recently selected to participate in the Students to Leaders (S2L) Program, educational workshops that expose Italian American high school juniors and seniors to the inner workings of government and public policy in Washington D.C. The program, in its fourth year, is sponsored by the National Italian American Foundation (NIAF). The NIAF all-expenses-paid mentoring workshops will help participants develop effective leadership skills and inform them about possible career choices.

From July 16 through July 19, 30 students will attend NIAF's Government/Public Policy S2L Workshop to explore the political world of today. In the nation's capital, students will meet with important political leaders including: Sam Donaldson, political correspondent at ABC News; Andy Glass, columnist at The Hill newspaper; U.S. Congressman Bill Pascrell, Jr., co-chair of the Italian American Congressional Delegation; and Tony Podesta, chairman of Podesta Mattoon, a government relations firm. Visits to the Pentagon and the Embassy of Italy are also planned. During the program participants will engage in an interactive leadership and team-building session.

For more information, go to www.niaf.org/s2l/2005/index.asp.

The National Italian American Foundation (NIAF) is a non-profit organization based in Washington, DC and dedicated to preserving the heritage of Italian Americans. The NIAF organizes cultural activities and helps young people with scholarships, internships and other programs. Visit our web site at www.niaf.org.