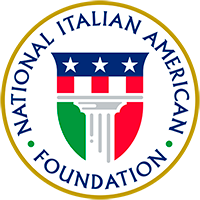 About

Join

Events

Programs

Culture

Support

Ferrero is a premier sponsor of NIAF. Learn More

$100,000 NIAF GRANT TO SUPPORT "SAVE THE SAINT" RESTORATION PROJECT AT DUOMO IN MILAN

FOR IMMEDIATE RELEASE

Contact: Elissa Ruffino, 202-939-3106, elissa@niaf.org

---

**Join NIAF Leadership to Meet the Challenge to Restore St. Frances Xavier Cabrini Spire and Safeguard Milan's Iconic Monument**

*Visit  www.Foritaly.org/niaf.asp to Donate*

(WASHINGTON- D.C.  April 18, 2015)  The National Italian American Foundation (NIAF) Board of Directors recently voted to create a special one-time NIAF Emanuele and Emilia Inglese Memorial Grant of $100,000 to support the "Save the Saint" restoration project by the International Patrons of Duomo di Milano.

"It is our hope that this grant will serve as a leadership gift to encourage the rest of the Italian American community to raise the remaining funds necessary for the full restoration of the Saint Francesca Cabrini spire and this most valuable project," NIAF President John M. Viola said.

The statue of the first American Saint, Frances Xavier Cabrini, is one of the 135 spires available for restoration through the "Save the Saint" project. Mother Frances Cabrini arrived in New York in 1889 from Sant' Angelo Lodigiano, in Italy's Region of Lombardy.  She worked with the Italian American Community, cared for its orphans, and constructed schools and hospitals.  Later she founded the Missionary Sisters of the Sacred Heart to aid Italian immigrants in New York. She became an American citizen in 1909 and the first American saint in 1946. Her statue was placed in the Duomo in 1956 in remembrance of her beatification.

NIAF is pleased to work with the International Patrons of Duomo di Milano, a charitable New York City based organization, established in 2014 to raise awareness of the Duomo in Milan.   Its mission is to collect donations to support the conservation, restoration, protection and valorization of the cathedral. www.duomopatrons.org.

Restoration operations are executed and supervised by Veneranda Fabbrica del Duomo di Milano, the institution responsible for the conservation of the Duomo since 1387.  This year's program, "Fabbrica Del Duomo: Committed to the Youth" will train and educate 58 young people under the age of 35 through a series of training programs to restore, manage and promote cultural sites including the Duomo.

Donations are accepted through www.foritaly.org/niaf.asp, the crowd-funding campaign dedicated to safeguarding Italian culture. The deadline to raise $150,000 is April 30, 2015.  A $50 donation entitles the supporter to have their name engraved on a plate and placed near the spire of St. Frances Cabrini.

The National Italian American Foundation (NIAF) is a non-profit organization dedicated to preserving and promoting the heritage of Italian Americans. Visit www.niaf.org.