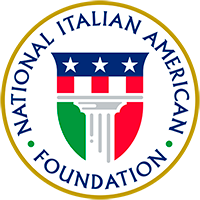 About

Join

Events

Programs

Culture

Support

Ferrero is a premier sponsor of NIAF. Learn More

4th Annual NIAF Golf Tournament Review – March 2014

NIAF leaders traveled to the Wigwam Resort and Spa to meet Chairman Emeritus Jerry Colangelo and friends for the 4th Annual NIAF Golf Tournament, March 14 and 15, 2014, in Litchfield Park, Az.

The weekend festivities kicked off with a performance by The Rat Pack Live—Frank, Dino and Sammy stylists Friday evening entertaining the more than 300 guests with stories, jokes and a selection of legendary songs. Some favorites included "Me and My Shadow" and "New York, New York." Guests including baseball legend Tommy Lasorda and Dodgers manager Dan Mattingly enjoyed a buffet of Italian and seafood specialties. Laughter and cameras flashing filled the room as "Frank, Dino and Sammy" posed with the guests for photos. Also attending the evening were news anchors from FOX 10, CBS 5 and KFNX 1100 AM with their families.

The sun rises quickly in the "Valley of the Sun" with an early morning tournament start on Saturday at the Gold Course at the Wigwam. After purchasing mulligans with a 50/50 raffle, the foursomes climbed on their carts that contained NIAF swag bags and headed to assigned tees to start the tournament. At the NIAF-sponsored hole, Foundation President John M. Viola and staff greeted the golfers with specially prepared packets with information about golf in Italy, "Made in Italy" golf products including shirts, shoes, bags and a red Ferrari driver all manufactured in Bella Italia.

Throughout Saturday, the weather was picture perfect, as golfers played through 18 holes. Immediately following, they reassembled to the club deck for the announcement of the winners and a light lunch. The first prize winners received four $100 gift certificates to the Wigwam golf shop. The second-place foursome won a round of golf at the Wigwam, and the third-place team received complimentary golf at the Biltmore golf course.

That evening, the NIAF board convened for a dinner with staff at Litchfield, the hotel's restaurant, hosted by Colangelo at the Wigwam.

View Our Sponsors!