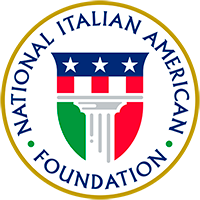 About

Join

Events

Programs

Partnerships

Culture

30th Anniversary Gala 2005 Review

NIAF celebrated its 30th Anniversary with more than 3,000 supporters from the U.S. and Italy at the Hilton Washington and Towers in Washington, D.C., October 14-15, 2005. The convention weekend featured conferences, lectures, film screenings, a celebrity auction, and the 6th-annual Salute to the Martini featuring music by Jay Black and the Americans.

The 30th Anniversary celebration concluded with the annual NIAF Gala. Ambassador Peter F. Secchia, chairman of Universal Forest Products and managing partner of SIBSCO LLC, received the NIAF Special Achievement Award in International Affairs. General Peter Pace, Chairman of the Joint Chiefs of Staff, was honored with the NIAF Special Achievement Award for Military Service. Paul S. Otellini, president and CEO of Intel Corporation, and Michelle Peluso, president and CEO of Travelocity, both received NIAF Special Achievement Awards in Business. Actor Tony Danza was the master of ceremonies, and he was joined on the dais by: actors Danny Aiello and Dennis Farina; singers Jay Black, Natalie Merchant, and Connie Stevens; baseball legends Yogi Berra and Tommy Lasorda; and CNBC's Maria Bartiromo and Ron Insana. Willis Group Holdings Chairman and CEO Joseph J. Plumeri served as the gala dinner chairman.