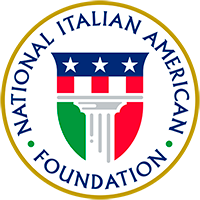 About

Join

Events

Programs

Culture

Support

Ferrero is a premier sponsor of NIAF. Learn More

28th Anniversary Gala 2003 Review

Academy Award-winning actor Roberto Benigni headed the list of this year's honorees at the Foundation's 28th Anniversary Gala held October 25, 2003 at the Hilton Washington & Towers in Washington, D.C. Benigni was joined by three captains of industry: Joseph Galli Jr., CEO of Newell Rubbermaid Inc; Larry W. Sonsini, chairman and CEO of the law firm of Wilson Sonsini Goodrich & Rosati PC; and Thomas R. Tizzio, senior vice chairman of American International Group (AIG), in receiving NIAF Special Achievement Awards.

During the gala, NIAF also paid tribute to Italian tenor Sergio Franchi, and recognized the contributions of his wife, Eva Franchi, who has spent years promoting the careers and musical training of young Italian American vocalists. Featured guest Tony Bennett was in attendance once again and received a donation from NIAF to help fund the Frank Sinatra School for the Arts, which Bennett founded in New York City. One of Italy's highest ranking political figures, Hon. Pierferdinando Casini, President of The Chamber of Deputies, attended the dinner and spoke of the close relations between Italy and the United States. CNBC Anchor Ron Insana was this year's master of ceremonies.