Tutto Bene!
The NIAF Ninth Annual Photo Contest Winners
As the nation and the world slowly turn the corner on the tragic Covid pandemic, NIAF's Ninth Annual Photos Contest adopted the upbeat theme of Tutto Bene! More than 150 amateur and professional photographers submitted photographs expressing that optimism. NIAF is delighted to present the NIAF 2021 Photo Contest Winners:
__________________
Carol Cook
Mendon, Mass
Photographic equipment: Nikon Coolpix 775
"The Dove of Peace"…This photo was taken in Assisi, Italy, on the mountain top above St. Francis Church. It was taken around Easter of 2007. I think it captures "Tutto Bene" because it is very calming
and signifies the essence of well-being.
__________________
Eve Grimaldi
Washington, D.C.
Photographic equipment: IPhone 7
My 10-year-old grandson and I visited Pisa in June of 2019. We arrived at the magnificent "Square of Miracles" with the Leaning Tower behind us. The spectacular Baptistry of San Giovanni was on the far side, proudly holding itself as one of the most beautiful sites in Italy. It captivated us at once. Immersed in history, we held on to each other and felt all was right with the world. More than two years have passed and we will soon revisit the Square, this time expressing with confidence, "Tutto Bene!"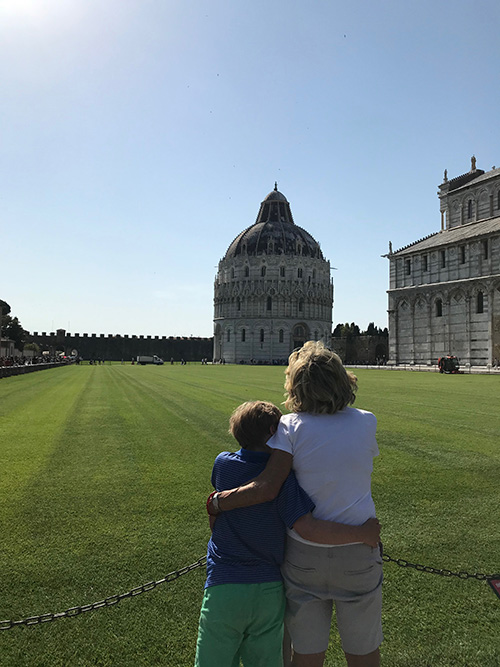 __________________
John Frattasi
Flushing, N.Y.
Photographic equipment: Sony A7RIII
A group of Italian children play in a piazza in Venice as the sun sets. This image was recently captured in September 2021, and aligns several simple and beautiful elements of Italy — gorgeous light, history, architecture and people — which have always inspired me. For the first time in a long time, I saw this scene before my eyes and life felt back to normal. It made me think: "Tutto Bene!"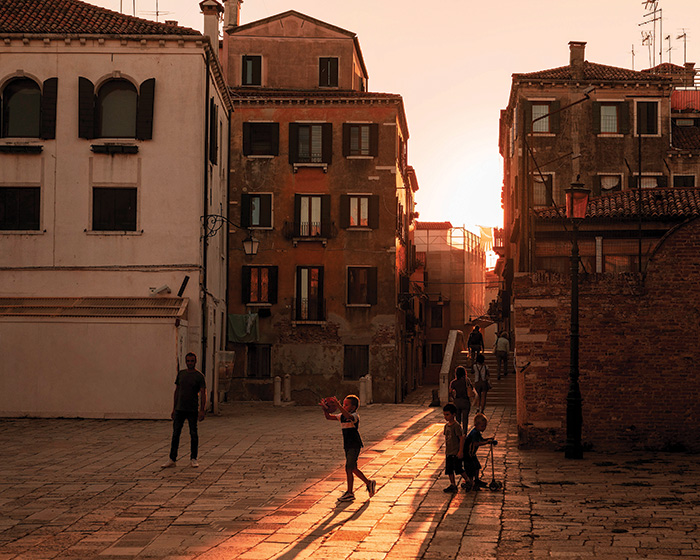 __________________
Lisa DeRea Frederiksen
Monte Carlo, Monaco
Photographic equipment:  Olympus E-M5Markii
I am Italian American and live in Europe. I took this image of Mariangela, an Italian classmate, while I was in Martina Franca in Apulia for a photography workshop. This is my favorite capture from that week. I call it "The Twirl" and for sure it shows "Tutto Bene!"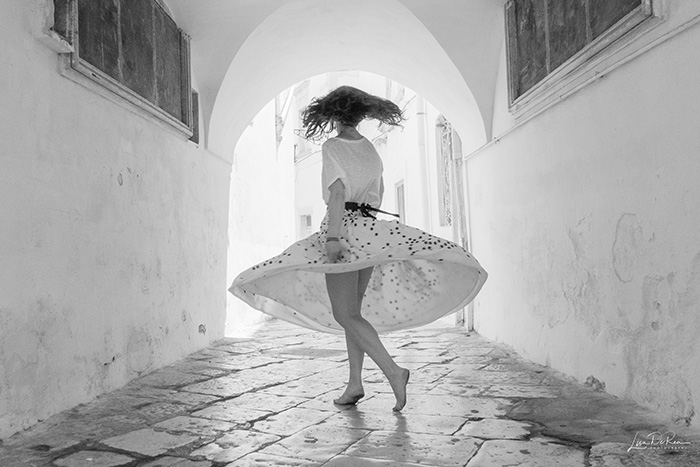 __________________
Antonietta Neri-Deneen
River Grove, Ill.
Photographic equipment: Samsung phone camera
Italian Wedding 2018 – My cousin Antonio in Lazio