Chairman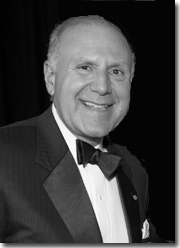 Joseph V. Del Raso, Esq. is a partner in the Commercial Department of Pepper Hamilton LLP. He is a member of Pepper Hamilton's Executive Committee. Mr. Del Raso started his career at the U.S. Securities and Exchange Commission as an attorney-advisor in the Division of Investment Management. He represents financial firms including international investment management companies, banks and securities firms. He also represents clients in telecommunications, construction and manufacturing businesses. He advises clients on the development of new or innovative securities products that are regulated by the Investment Company Act and works closely with the SEC, state securities regulators, and federal and state banking regulatory authorities that are primarily responsible for the oversight of collectively managed investment vehicles.
He served as a court appointed receiver, at the request of the SEC, for a large operating company that was ultimately liquidated because of numerous violations of the federal securities laws perpetrated by prior management. In March 2002, Mr. Del Raso was the only lawyer in private practice invited to testify before the U.S. House of Representatives Financial Services Committee about H.R. 3763, the Corporate and Auditing Accountability, Responsibility and Transparency Act of 2002. In July 2004, he was invited to testify before the U.S. House of Representatives Financial Services Committee on the two-year anniversary of the Sarbanes-Oxley Act. In 2007, Mr. Del Raso was appointed by President George W. Bush to the President's Commission on White House Fellowships.
Mr. Del Raso lectures frequently and has organized several business conferences abroad, especially in Italy. He is the founding co-editor-in-chief of the Villanova Journal of Law and Investment Management and the author of "Securities Investment Partnerships," published by the CPA Journal (September 1993).
Mr. Del Raso sits on the boards of publicly held and private corporations. He is a member of the boards of several nonprofit organizations, including the National Italian American Foundation and the American University of Rome (chairman of the board of trustees). He also is a member and vice chair of the board of consultors of the Villanova University School of Law and co-chair of the Villanova Business School Marketing Public Policy Institute. Mr. Del Raso is the Treasurer of the World Affairs Council of Philadelphia. In June 2005, he was conferred the Order of Merit, honorary knighthood, by the Republic of Italy.
Mr. Del Raso is a 1974 graduate of the Villanova University School of Commerce and Finance and a 1983 graduate of the Villanova University School of Law. He is a member of the Pennsylvania and Florida bars.
---
Vice Chair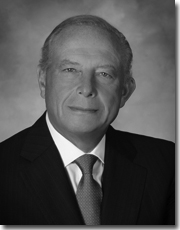 Gabriel Battista joined Talk America in 1999 as its President, Chairman, and Chief Executive Officer. In 2004, he became Talk America's Chairman, responsible for operational oversight and formulation of the ongoing strategic direction of Talk America. In 2006, Mr. Battista led the effort to consider new strategic options for the company, which resulted in the sale of Talk America to Cavalier Telephone LLC in December 2006.
Previously, Mr. Battista served as Chief Executive Officer of Network Solutions Inc. As CEO, he was responsible for developing and implementing strategic planning initiatives for Network Solutions, overseeing development of corporate purpose and mission, strategic objectives, business development programs, alliances and key strategic relationships. Under his leadership, Network Solutions became a public company on the NASDAQ in September 1997.
Prior to joining Network Solutions, Mr. Battista served as CEO of Cable & Wireless Inc. He is credited with leading the company to the position of a major provider of telecommunications services to small and medium sized business establishments. He is also credited with leading the worldwide Cable and Wireless group in the development of a global Internet infrastructure.
His career also includes senior management positions as the General Electric Company and GTE (which is now a part of Verizon), and as President of U.S. Sprint's Eastern Group.
---
Hon. Patricia de Stacy Harrison
Vice Chair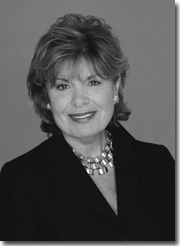 The Honorable Patricia de Stacy Harrison is the president and chief executive officer of the Corporation for Public Broadcasting (CPB), the leading funder of public radio and public television programming for the American people.  Under her leadership, Ms. Harrison has strengthened public service media through the strategic focus of CPB in three important areas:  Digital–CPB investments in innovation and technology; Dialogue–CPB investments in local community engagement, partnerships and service; and Diversity–CPB investments in and commitment to diversity of content, talent and service.
To formalize this commitment, Ms. Harrison established the first Diversity and Innovation Fund for public media – radio, television, online and mobile.
In 2011, Ms. Harrison created American Graduate: Let's Make It Happen, a nationwide public media initiative to help communities across the country identify and implement solutions to the high school dropout crisis.   To date, more than 70 public media stations in 30 states and Washington, D.C., and Puerto Rico are working with more than 800 partners to encourage students to stay on track to graduation.
Ms. Harrison is also chairman of the Advisory Board of Women and Girls Lead, an innovative public media initiative designed to focus, educate and connect women, girls and their allies across the globe to address the challenges of the 21st century.  In August 2012, she was included on the Forbes list of "Women Changing the World in Media" for establishing Women and Girls Lead and her continued leadership on the project.
Prior to joining CPB in 2005, Ms. Harrison served as Assistant Secretary of State for Educational and Cultural Affairs and Acting Under Secretary for Public Diplomacy and Public Affairs.  A former entrepreneur, Ms. Harrison is a frequent speaker and writer on the subjects of leadership, communication strategy and constituency building. She is the recipient of many awards and honors, including the 2008 Leadership Award from the White House Initiative on Historically Black Colleges and Universities and the U.S. Secretary of State's Distinguished Service Award.  She also serves on the boards of the National Italian American Foundation, The American University in Rome, the Meridian International Center and IREX.
Ms. Harrison received her B.A. from American University, Washington D.C., and an honorary doctorate from the American University of Rome in 2002. She is a former Thomas Colloquium on Free Enterprise guest lecturer at Youngstown State University in Ohio and was a visiting fellow at the Institute for Public Service of the Annenberg Public Policy Center, University of Pennsylvania, in 2002, and at the John F. Kennedy School of Government, Harvard University, in 1992.
---
Vice Chair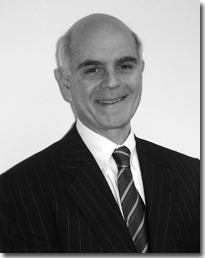 Salvatore has more than 42 years of experience providing accounting, tax, and other advisory services to foreign and domestic clients, including 12 years with Big 4 accounting firms. He has extensive experience in performing financial audits, due diligence reviews, transfer pricing, organizational and operational assessments, and tax planning for many different types of organizations and domestic and foreign high net worth individuals. In addition, he applies an entrepreneurial approach in advising clients on business activities and oversees our international clients in establishing businesses and investments in the United States.  Prior to joining BDO in 2012, Mr. Salvatore was the founder and managing partner of Salibello & Broder LLP (S&B) for 34 years.  S&B worked extensively with Italian and other European companies establishing themselves in the United States and assisting them in determining their corporate structure and administrative requirements.
---
President and Chief Operating Officer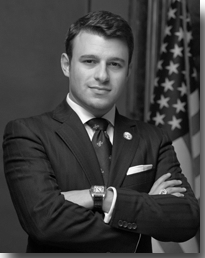 John M. Viola was elected President of the National Italian American Foundation during in March of 2013. He is the first President in NIAF's history who was not elected from the Board of Directors.
With a career in community leadership and development, Mr. Viola is the co-founder of ELITE Learning of Brooklyn, a non-profit organization dedicated to the fundamental reform and improvement of inner-city education. The organization's mission is to integrate educational programs and resources between schools and their local cultural institutions. While at ELITE Learning, Mr. Viola created numerous programs to foster the teaching of the Italian language to Italian American youth, and others dedicated to service travel.
In 2009, after serving as a Marketing and Acquisitions Consultant with AllPlayers.com, Viola returned to non-profit work when he joined in the creation of the Pope John Paul II Family Academy in Brooklyn, N.Y. For three years he served as the Academy's General Director, and the Director of the Madonna della Neve Foundation, which he created to oversee the Academy's fund development initiatives.
A graduate of Fordham University with a dual degree in Sociology and Anthropology, Viola has dedicated himself to developing international and domestic service programs inspired by the Jesuit mission to create "men and women for others" and to infuse a sense of social justice into all acts. He is a Knight of the Order of Merit of Savoy and serves as the United States Delegate for the Sacred Military Constantinian Order of Saint George, one of the oldest Chivalric Orders in the world.
A native of Brooklyn, N.Y., Viola traces his ancestry to the Vallo di Diano in the province of Salerno, Puglia and Sicily.
---
Executive Vice President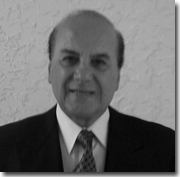 Kenneth Aspromonte spent 10 years as a Major League Baseball infielder with the Boston Red Sox, Washington Senators, Cleveland Indians, Los Angeles Angels of the American League and the National League's Milwaukee Braves and Chicago Clubs. He also managed the Cleveland Indians for three years. Following his baseball careers, he was the Coors beer distributor in Houston for 25 years.
Most recently, Mr. Aspromonte was inducted into the National Italian American Sports Hall of Fame (NIASHF) during its 33rd Annual Induction and Awards Gala, October 22, 2011, at the NIASHF Museum in Chicago, Ill.
---
Executive Vice President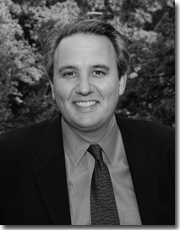 John F. Calvelli is the Executive Vice President of Public Affairs for the Wildlife Conservation Society (WCS), a global conservation organization headquartered at the Bronx Zoo dedicated to saving wildlife and wild places. Mr. Calvelli serves on the Executive Management team that manages the overall organization and he specifically oversees the work of WCS in Government and Community Affairs, Policy, Communications and the WCS Digital Program.
Prior to joining WCS in 2000, Mr. Calvelli served as the senior staff person to Congressman Eliot Engel (D-Bronx/Westchester) in Washington, DC.  As Administrative Assistant/Counsel, he had oversight responsibility for Congressional administrative office functions and oversaw, directed and supervised all legislative initiatives of Rep. Engel during his tenure on the House Energy and Commerce, Foreign Affairs, Science and Education and Labor Committees.  Prior to his work in Washington, D.C., Mr. Calvelli was chosen to participate in a clinical program with the Civil Division of the Office of then U.S. Attorney Rudolph Giuliani and subsequently served as Associate Counsel to the New York State Assembly.
Mr. Calvelli was a founder and currently serves as Chair of the Executive Committee of the International Conservation Partnership (ICP), which is comprised of senior public affairs representatives from the major global U.S. conservation organizations.  The ICP helps to coordinate policy initiatives with a focus on educating the U.S. Congress and appropriate governmental agencies on global conservation needs. He is also a member of the New York State Environmental Leaders Group, comprised of the senior environmental community leadership dedicated to engaging our political leadership on issues of concern.
Mr. Calvelli served as a lead member of the negotiation team during the land transfer of 680,000 acres on Tierra del Fuego from Goldman Sachs to the Wildlife Conservation Society in 2003. The first of its kind, this landmark public-private partnership resulted in the creation of Karukinka, a nature preserve that protects key ecological features found in this extraordinary part of the world.
In the aftermath of the devastating April 6, 2009, earthquake in Abruzzo, Italy, he led the effort to develop a public-private partnership with the U.S. Department of State to bring a generous American response to the people of the stricken region. The focus of the partnership has been to direct aid to the students of the University of L'Aquila and help restore the institution's role as an important academic, social and economic engine for the region.
Mr. Calvelli serves on the Board of New York City and Company, the National Italian American Foundation, the Belmont Business Improvement District, the Picture House Regional Film Center, Bronx Chamber of Commerce and the Preserve Plum Island. He is a member of the Board of Advisors of the Food Bank Westchester, a domestic hunger relief charity, WFUV Radio and CAUSE-NY, a division of The Jewish Community Relations Council of New York's Commission on Intergroup Relations and Community Concerns.  On October 15, 1999, the Republic of Italy bestowed the honorific title of Knighthood in the Order of Merit to Calvelli for his work promoting stronger U.S.-Italy relations.
Mr. Calvelli graduated from Salesian High School, Fordham University and went on to earn a law degree from Fordham Law School.  He is married to Maria DiMeo Calvelli and they have a 13-year-old son, John Domenico, as well as their 2-year-old dog named Felix.
---
Treasurer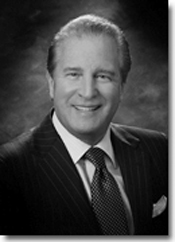 Robert Edward Carlucci, a second generation Italian American, was born in Malden, Mass.  He is the son of Adolfo Dominic Carlucci and Viola Marie Sestito.  His paternal and maternal grandparents immigrated to this country from Santa Maria del Molise, Molise, Abruzzi & Palermiti di Cantanzaro, Calabira, respectively.  He received his education at Malden High School and the Boston Conservatory of Music.  He also served in the U.S. Army infantry.
Mr. Carlucci founded Robert's Vending Machine Company of Cambridge, in Massachusetts; however, in the late 1970s he relocated to Maryland to pursue business opportunities.  He formed BCS Inc., a wholesale and vending company, and Cooperative Refreshment Centers, a related food product supplier throughout Maryland and Virginia.  He then founded R&R Ventures and Affiliates for the purpose of developing and operating Yum Brand restaurants.  Presently, R&R Ventures and Affiliates own and operate franchise entities and real estate properties in the Mid-Atlantic area.
Mr. Carlucci has served on various civic and trade association councils.  He is past President of the Maryland – DC Vending Association, Chairperson for the United Way of Anne Arundel County, and board member of Maryland Hall for the Creative Arts.
Mr. Carlucci presently serves as a Board member of the National Italian American Foundation (NIAF), President of the Washington D.C. Taco Bell and KFC Coop and Board Trustee at American University of Rome.
In 2008, Mr. Carlucci was awarded the Businessman of the Year from the prestigious Lido Civic Club of Washington D.C.  In 2010, Mr. Carlucci received an Honorary Doctorate in Humane Letters Honoris Causa from the American University of Rome. That same year, Mr. Carlucci was the recipient of the Mattie J. T. Stepanek Heartsongs Award from the Washington D.C. Muscular Dystrophy Association.
Mr. Carlucci resides in Chester, Md., with his wife Aileen and daughter Christina, a recent graduate of New York University, and son Dominic, a freshman at Fordham University.
---
Secretary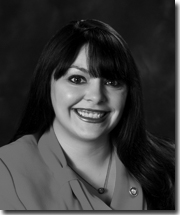 Capri S. Cafaro has been a member of the Ohio Senate, representing the 32nd Senate District since January 2007, when she was appointed to the 127th General Assembly.
Sen. Cafaro graduated from Stanford University with a B.A. in American Studies and from Georgetown University with a MALS in International Studies.  She has a long standing interest in public policy pertaining to health care and the needs of older adults. She was a State Advocate Representative for the National Committee to Preserve Social Security and Medicare and served as a councilor for the Medicare Rights Center.  In addition, she previously served on the Trumbull County Senior Services Advisory Council and was a State Policy Liaison for Ohio with the National Patient Advocate Foundation.  Sen. Cafaro has also acted as an Economic Policy Associate for Global Action on Aging, an NGO with consultative status at the United Nations. Additionally, as a participant in the Clinton Global Initiative, she developed a project on Anti-Corruption efforts in emerging democracies.
One year after becoming a member of the Ohio General Assembly, Sen. Cafaro secured a leadership position as Assistant Minority Whip for the Senate Democrats. Her hard work and dedication was quickly acknowledged by her peers and, in January 2009, she was sworn in as Senate Minority Leader. She served as the Minority Leader until January 2012, making her the longest serving Senate Minority Leader since the late 1990's. During her tenure as Leader, Senate Democrats passed more bills than under any other leadership in the last decade.
Sen. Cafaro currently serves as the Ranking Minority Member on the Senate Standing Committees on Health, Human Services, and Aging and Highways and Transportation. She is also a member of the Insurance, Commerce and Labor Committee, as well as the Agriculture, Environment and Natural Resources Committee. Senator Cafaro has previously served as the Ranking Minority Member of the Senate Finance and Financial Institutions Committee and continues to serve the Joint Legislative Ethics Committee and Legislative Service Commission. She has been appointed to and currently serves on the Health Care Coverage and Quality Council, the Joint Committee on Gaming and Wagering, the Ohio Advisory Council for Aging, the Redistricting, Reapportionment and Demographic Research Task Force, and the Unified Long Term Care Services and Supports Group.
Sen. Cafaro has earned many accolades for her work on behalf of the people of Ohio and her district. She was presented with the 2007-08 Legislator of the Year Award by the Ohio Association of Advanced Practice Nurses for her outstanding contributions to the practice of advanced nursing and advocacy of health care-related legislation. She was also honored as 2008 Woman of the Year Award by the Liberty Historical Society.  In 2008, she was named a Friend of Agriculture by the Ohio Farm Bureau.  In November 2008, she was awarded the honor of being one of the five MVP's in her "40 under 40" Class, selected and hosted by the Mahoning Valley 20/30 Club.
In 2009, Sen. Cafaro was recognized as Legislator of the Year by a variety of organizations, including the Ohio Speech and Hearing Governmental Affairs Coalition, the Ohio Farmer's Union, AMVETS Department of Ohio, and Ohio Corn and Wheat Growers' Association and the Soybean Association for her leadership and support of Ohio's bio products industry and Ohio agriculture. Sen. Cafaro was further recognized for her service by Ohio Jewish Communities in 2009 and 2011. She was nominated a legislator of the year by Ohio's Homecare and Hospice Association in 2010 and 2011. In 2011, Senator Cafaro received the Youth Leadership Award from the National Italian American Foundation in Washington, D.C. Senator Cafaro, on behalf of the Ohio Senate Democratic Caucus, received the Ohio State Lodge Legislator of the Year Award in 2011 from the Fraternal Order of Police. She also received a Certificate of Appreciation from the Ohio Children's Hospital Association in 2011 for helping to ensure that Ohio's Children's Hospitals can continue to provide the highest quality of health care to all Ohio children, regardless of their family's ability to pay.
Sen. Cafaro's Senate District encompasses Ashtabula and Trumbull counties located in the Northeastern part of Ohio. As of 2013, portions of Geauga County have been added to her district as well.
---
General Counsel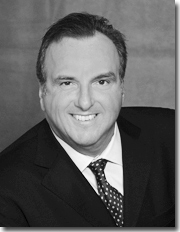 Arthur J. Furia has practiced law since 1980.  A Philadelphia, Pa., native born in 1953, he received his Bachelor degree in Business Administration in 1974 and his law degree in 1980 from Villanova University. Prior to his legal practice, he practiced for four years as a certified public accountant with the international public accounting firm of Ernst & Young in its Philadelphia office.
Mr. Furia serves as outside general counsel to a number of prominent Florida-based corporations.  His areas of legal practice include corporate and business law; domestic and international business planning; mergers and acquisitions; partnership formation and joint ventures; venture and mezzanine equity raising and distribution and licensing and corporate governance for not-for-profit  organizations.
Mr. Furia serves as General Counsel of the National Italian American Foundation (NIAF) based in Washington, D.C., is a member of its Board of Directors and its Executive Committee. He is the State of Florida representative for the American Chamber of Commerce in Italy (AMCHAM).
He served as a member of the Board of Directors of the Italy-America Chamber of Commerce-Southeast since 1992, after serving as its president and honorary president.  He is founding Chairman of the Primo Carnera Foundation, a not-for-profit  organization aimed to help disadvantaged children in Italy and the United States.
Mr. Furia was designated "Cavaliere Ufficiale" by the President of the Republic of Italy in June, 2008.
Mr. Furia was invested into the Association of Master Knights of the Sovereign Order of Malta since 1992, a world-wide organization with long historical roots dedicated to serve the needs of the world's sick and poor. He serves as a member of its board of directors in the Florida region.
He has actively organized a number of economic and business trade missions to Italy over the past 25 years and has lectured at various business/trade seminars in Italy.  He also assisted in organizing blue ribbon delegations of Florida business and governmental leaders on business and trade development missions led by three Florida Governors dating back to 1988.