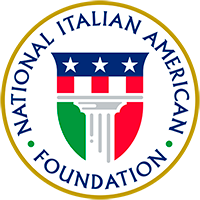 About

Join

Events

Programs

Culture

Support

Ferrero is a premier sponsor of NIAF. Learn More

Promoting Italian Heritage While Strengthening NIAF's Presence in Seattle

FOR IMMEDIATE RELEASE

Contact: Elissa Ruffino,202-939-3106, elissa@niaf.org

_______________________________________________________________________

(Washington, D.C.—September 21, 2015) As Seattle prepares for its 28th Annual Festa Italiana, the city's largest two-day event saluting the spirit and values brought to America by Italian immigrants, the National Italian American Foundation (NIAF) invited local television anchors, producers, reporters, and writers to attend the annual Festa Italiana luncheon.  The September 18th  luncheon, held in conjunction with the NIAF-Frank J. Guarini Media Forums, kicks off  the Italian festival scheduled September 26 and 27 at the Seattle Center.

Barry Sheldon, president and COO of illy caffé North America Inc., was the keynote speaker. He discussed coffee's rebirth in America and espresso becoming the quintessential coffee today.  He traced how coffee came to Europe in the 17th century through Trieste, and through illy founder Francesco Illy's investment in espresso. Sheldon proudly shared a photo of "Pulcina," a new moka pot that will be coming to the United States and represents the latest partnership between illy and the Italian brand Alessi. He also outlined the brand's role at Expo Milano 2015, its sustainability practices, and its involvement in "Coffee 4 Change" initiative in conjunction with the International Coffee Organization and OXFAM.

Barry Sheldon
and Doreen Centioli-McTigue
Mike James
and Julie Francavilla
Roberta Romera
and Gerard V. Centioli

NIAF Area Coordinator for the Far West region, IALC Member, and President and CEO of ICON INC. in Seattle Gerard V. Centioli, along with media host Julie Francavilla, former morning and noon anchor at KIRO TV (CBS), welcomed the more than 125 guests at the Seattle Yacht Club.

For eight consecutive years, Centioli, has hosted the journalists as part of the NIAF- Frank J. Guarini Media Forums.  The event began with a cocktail reception overlooking Portage Bay with members of the Italian Club of Seattle, their family and friends. Each year Festa Italiana and The Italian Club of Seattle honor an outstanding local Italian American with the annual Gill A. Centioli Memorial Award.

Veteran broadcast journalist Mike James received this year's award that was presented by Dorene Centioli- McTigue, daughter of the late Centioli.  "The award is particularly meaningful because it's presented to a member of our community who has fearlessly promoted the Italian culture as a former president of the Seattle-Perugia Sister Association and co-founder of the Seattle Italian Film Festival, but whose ancestry does not trace to Italy," Centioli-McTigue said.

"I am Italian by choice and dedicate this prestigious award to my vision of learning the Italian language and its culture," James said. The luncheon closed with a proclamation sent by Washington Governor Jay Inslee outlining the many significant contributions of Italian Americans and proclaiming October as Italian Cultural Month in the state.

To learn more about the series of events held during Festa Italiana, visit www.festaseattle.com.

The National Italian American Foundation (NIAF) is a non-profit organization dedicated to preserving and promoting the heritage of Italian Americans. Visit www.niaf.org.