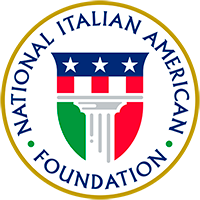 About

Join

Events

Programs

Culture

Support

Ferrero is a premier sponsor of NIAF. Learn More

NIAF – IALC Leadership Forum "Expo Milano 2015 and Future Opportunities in Italy"

FOR IMMEDIATE RELEASE

Contact: Elissa Ruffino, 202-939-3106, elissa@niaf.org

__________________________________________________________________________________

HOSTS:          

The National Italian American Foundation (NIAF)

and the Region of Lombardia

WHEN:            

Wednesday, April 8, 2015

10 a.m. to Noon

WHERE:          

Pepper Hamilton LLP, The New York Times Building

620 Eighth Avenue, 37th Floor – Board Room

New York, NY 10018

WHAT:            

To open the event, dignitaries from Italy's Region of Lombardia, the Foundation's 2015 Region of Honor, will give an overview of Expo Milano 2015 and explore its theme "Feeding the Planet, Energy for Life."

The upcoming expo is expected to attract more than 20 million visitors from May 1 to October 31, 2015. Milan will become a global showcase with more than 140 participating countries.

WHO:              

Valentina Aprea, Education, Training and Employment Assessor

Stefano Nigro, Head of Investment Promotion Department of Promos-Invest in Lombardy

Following the importance of the 2015 World Expo in Milano presentations, NIAF leadership and Italian American Leadership Council (IALC) members, will discuss future opportunities in Italy.

Natalia Quintavalle, Italy's Consul General in New York

Joseph V. Del Raso, NIAF Chairman and Partner at Pepper Hamilton LLP

John M. Viola, NIAF President and Chief Operating Officer

The forum is presented in conjunction with the NIAF New York Gala, to be held that evening, April 8 at Cipriani 42nd Street. For more information or sponsorship opportunities, visit: www.niaf.org/nyc or contact Jerry Jones at 202-939-3102 or jerry@niaf.org.

Media are asked to register with Elissa Ruffino at elissa@niaf.org

 The National Italian American Foundation (NIAF) is a non-profit organization dedicated to preserving and promoting the heritage and culture of Americans of Italian descent. Visit www.niaf.org.