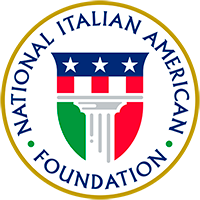 About

Join

Events

Programs

Culture

Support

Ferrero is a premier sponsor of NIAF. Learn More

Chicagoans Feted at Italian American Gala ** Robert Mariano, Robert Thomas, and Renato Turano To be Honored**

FOR IMMEDIATE RELEASE
Contact:. Elissa Ruffino (NIAF) 202/939-3106 or elissa@niaf.org

---

(Washington, D.C.—March 22, 2007) Chairman, President, and CEO of Roundy's Inc. Robert A. Mariano. Chief Justice of the Illinois Supreme Court Robert R. Thomas. and Senator of the Italian Republic and Chicago native Renato Turano.re among the honorees at the National Italian American Foundation's (NIAF) Ambassador's Gala on Thursday evening, April 12, at the Hilton Chicago. They will be joined by legendary entertainer Vic Damone.nd distinguished actors Dennis Farina. and Joe Mantegna. The Ambassador's Gala begins with a cocktail reception at 6 p.m. followed by dinner and an awards program at 7 p.m.

Mayor Richard M. Daley. will give the opening remarks to more than 900 guests. He will be joined by prominent business leaders and community activists including Robert Allegrini. NIAF regional vice president and regional director of communications for Hilton Hotels Corporation; Jerry Colangelo. chairman and CEO of the Phoenix Suns and NIAF vice chairman; and George Randazzo. president and founder of the National Italian American Sports Hall of Fame.

Mariano will receive a NIAF Special Achievement Award in Business. Thomas and Turano will each receive a NIAF Special Achievement Award in Public Service. Damone will receive a NIAF Lifetime Achievement Award in Music. Farina and Mantegna will receive NIAF Special Achievement Awards in Entertainment.

The event is being hosted by Italy's Ambassador to the United States, Giovanni Castellaneta. A major sponsor of the gala is the Sicily-USA Partnership Project. During the evening, NIAF will we pay tribute to the region of Sicily, which will be represented by Hon. Antonino Beninati. the region's minister.

The NIAF gala will benefit the Foundation's scholarships and education programs. Dinner tickets begin at $200 per person. Attire: Black-tie optional.
For information about purchasing tickets, contact Carolyn Laurenzano at 202/939-3114 or carolyn@niaf.org.

NIAF is a non-profit organization based in Washington, D.C., dedicated to preserving the heritage of Italian Americans. To learn about our programs and events, visit www.niaf.org.