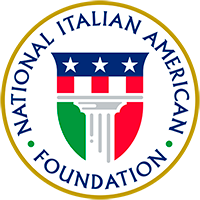 About

Join

Events

Programs

Culture

Support

Ferrero is a premier sponsor of NIAF. Learn More

NIAF New York Gala

MEDIA ADVISORY

______________________________________________

For Immediate Release

Contact: Elissa Ruffino, 202-939-3106, elissa@niaf.org

_______________________________________________

EVENT:    NIAF New York Gala

WHEN:    Wednesday, April 8, 2015

TIME:       6:30 p.m. Cocktail Reception; 7:30 p.m. Dinner                              

WHERE:  Cipriani 42nd Street,  110 East 42nd St., New York, N.Y.

The National Italian American Foundation's annual New York Gala will honor WABC Channel 7's Lisa Colagrossi, Emmy Award-winning journalist and reporter; and Ken Rosato, anchor at Eyewitness News This Morning and Eyewitness News at Noon; Janet DiFiore, Westchester County District attorney; Edward A. Riguardi, a former commercial real estate executive at Jones Lang LaSalle in New York; and his son Peter G. Riguardi, president of New York operations for Jones Lang LaSalle.

Held at the legendary Italian Renaissance-inspired Cipriani 42nd Street on April 8, 2015, the evening begins at 6:30 p.m. with a cocktail reception followed by dinner at 7:30 p.m. Bishop Frank Joseph Caggiano of the Diocese of Bridgeport and Brooklyn native will give the evening's invocation.

Academy-Award nominated actor and playwright Chazz Palminteri is the evening's master of ceremonies. In 1996, he was honored with a NIAF Special Achievement Award in the Performing Arts during the Foundation's 21st Anniversary Awards Gala in Washington, D.C.

Christina Carlucci, a New York City based performer, recently in the national tour of "Annie," will sing the U.S. and Italian anthems.  The gala also includes a musical performance by Italian-Australian vocalist Alfio.

NIAF's New York Gala is chaired by Gerard S. LaRocca, a member of NIAF's Board of Directors and chief administrative officer, Americas, Barclays Capital.

Proceeds from NIAF's New York Gala will benefit the Foundation's philanthropic and educational programs. Tickets begin at $750 (member); $1,000 (non-member). Attire: Cocktail. For more information or sponsorship opportunities, visit: www.niaf.org/nyc or contact Jerry Jones at 202-939-3102 or jerry@niaf.org.

The National Italian American Foundation (NIAF) is a non-profit organization dedicated to preserving and promoting the heritage of Italian Americans. www.niaf.org.