NIAF NEWS
Thanks for Joining us at NIAF's Virtual 45th Anniversary Gala!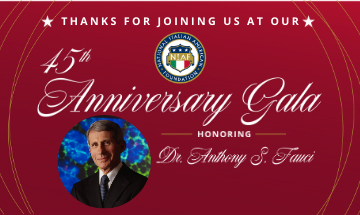 For those who joined us Saturday evening—thank you for helping make NIAF's Gala the event of a lifetime! NIAF's 45th Anniversary Gala was the first virtual Gala in the Foundation's history and we were so thrilled to accommodate thousands more to celebrate our Italian American heritage and to honor Dr. Anthony S. Fauci, director of the National Institute of Allergy and Infectious Diseases, with the 2020 Leonardo da Vinci Award for Leadership in Health and Science.
Throughout the NIAF Gala evening, we had special appearances from more than 40 "friends of Dr. Fauci," including: Leonardo DiCaprio, Francis Ford Coppola, Tony Bennett, Alan Alda, Martin Scorsese, Michael Douglas, Patti LuPone, Joe Mantegna, Isabella Rossellini, Paul Sorvino, John Turturro, Robert De Niro, Mario Andretti, Mike Piazza, Franco Harris, Leon Panetta, Marisa Tomei and more! We even had a special message from former President George W. Bush who as President awarded Dr Fauci our nation's highest honor: the Presidential Medal of Freedom. This was a live event only, meaning that there is not a recording to share with the attendees or the public. So, if you missed this event and want to know what happened, we will be posting our "Gala in Review" on our website later this week so be sure to keep checking this page throughout the week: www.niaf.org/events/past-galas/.
Ambassador Magazine NIAF Special 45th Anniversary Gala Edition is Here!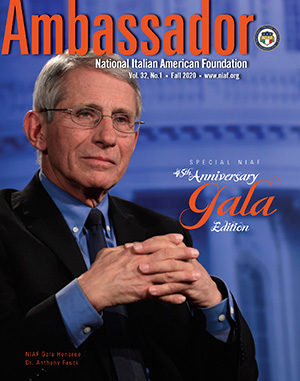 The Fall 2020 issue of Ambassador is a Special NIAF 45th Anniversary Gala Edition that combines insightful and entertaining features and departments with a standout section serving as this year's 45th Anniversary Virtual Gala Journal. The Gala section is what you would have been holding in your hands, seated in a magnificent ballroom at your Gala Awards Dinner table in previous years, in Washington, D.C. Due to the COVID-19 pandemic and our concern for the health and safety of our supporters, this year, NIAF hosted the Gala virtually. Among this issue's features is a fascinating story focusing on important medical-research contributions of Italian and Italian American scientists; a perspective of the 1918 Flu Epidemic; a crusty piece tracking how Neapolitan pizza arrived in the Nation's Capital; a reflection on the traditional evening stroll in Italy; and a story about how Italian American wineries survived Prohibition. Columns include a Ciao Italia look at basil with tasty recipes and a Cinema appreciation of the late composer Ennio Morricone. From shopping in our NIAF Bottega pages to discovering Italy's visual masterpieces in Rooms with a View, you'll find the best of Italian America, and Italy, in Ambassador magazine! View it here: https://bit.ly/3mCp0wa.
NIAF's 2020 Photo Contest—Deadline to Submit is Tomorrow November 3!
Calling all photographers—amateur or professional! Enter our Seventh Annual NIAF Photo Contest! We're looking for uplifting images that represent your hopes and dreams during these difficult times. So, please enter your photo that best captures this year's theme: Non Mollare! (In Italian, that means "Don't Give Up!") Use your imagination! Show us your resilience. Focus on what's getting you through this COVID-19 catastrophe. Our judges will choose five winners. Each will be awarded a one-year NIAF Sustaining Membership.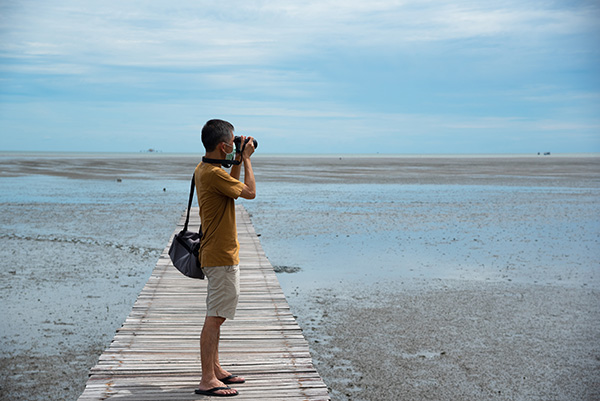 Please read the Contest Rules before sending your photo: www.niaf.org/photocontest.
Deadline to submit your photo: Tuesday, November 3, at 12 noon EST.
Fauci Fettucine Recipe!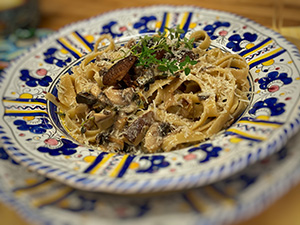 Dedicating her own special culinary talents, Mary Ann Esposito, celebrity chef, cookbook author, and host of Ciao Italia with Mary Ann Esposito, America's longest running television cooking series, created a recipe in Dr. Fauci's honor for NIAF's 45th Anniversary Gala. Esposito's Fettucine Fauci ai Funghi Freschi (Fauci Fettucine with Fresh Mushrooms) is perfect for fall and we encourage you to try it! Watch Esposito's cooking video here or go straight to the recipe: https://bit.ly/3npeCJb.
Enter the Christopher Columbus Essay Contest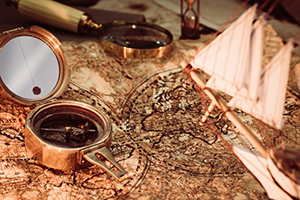 Calling all high school students! NIAF is now accepting submissions for the NIAF NCCA Christopher Columbus Essay Contest. Three outstanding essays will be chosen from the submissions to win a cash prize; the first-place winner will receive an all-expense-paid trip to Washington to read his or her essay at the Columbus Day event in Washington, D.C. Deadline is January 1, 2021. For more information, visit https://bit.ly/3mxgzSM or contact Julia Streisfeld, Director of Scholarships, Grants and Youth Engagement, at jstreisfeld@niaf.org or 202-939-3114.
NIAF Virtual Events: Upcoming & Past Webinars Available!
Stay tuned for exciting virtual events happening this month and next, which will be announced soon! In the meantime, check out our past webinars covering dual citizenship, genealogy and history to Italian cuisine, wine and culture, and more. If you missed any of this outstanding programming, you can access the recordings on our website! Please register for events that require a fee to support NIAF and its mission as the Foundation's traditional source of fundraising is on pause as a result of the pandemic. All of our past and upcoming events can be found here: www.niaf.org/virtualevents.

NIAF Mourns the Passing of Ambassador Peter F. Secchia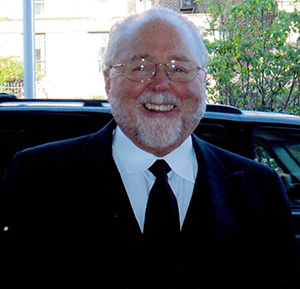 The Foundation sends its deepest condolences to the family of former U.S. Ambassador Peter F. Secchia who passed away on October 22. A dear friend and generous benefactor of the Foundation, Ambassador Secchia established NIAF's signature Voyage of Discovery program.
"Ambassador Peter Secchia served this country with honor and never forgot his Italian heritage. Through his commitment and funding of the Ambassador Peter F. Secchia Voyage of Discovery grants through NIAF, he changed the lives of hundreds of young people enabling them to connect in meaningful ways to their heritage," said NIAF Chairman Patricia de Stacy Harrison. "His legacy will live on benefitting current and future generations. We extend our prayers and condolences to his family."
Learn more: https://bit.ly/2HpxBTo.
Norcia's New Multi-Purpose Community Center Now Open – Thank You Donors
NIAF is pleased to announce that Norcia's new multi-purpose community center, a central component of the relief effort led by the Foundation in response to the devastating earthquakes that struck Central Italy in 2016, is finished and now open to the public. NIAF gave $450,000 to fund the project and provide on-going support to the residents of Norcia. NIAF partnered with the Harvard Program in Refugee Trauma (HPRT) and the Italian National Trauma Center (INTC), an Italian nonprofit, to build and oversee the construction of the center.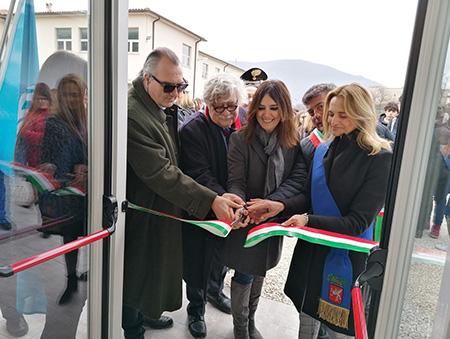 "The Norcia community has suffered unimaginable trauma on account of the two tragic earthquakes in 2016," said NIAF Chairman Patricia de Stacy Harrison. "In response, nearly 1,000 concerned Italian Americans in the United States donated to the NIAF Earthquake Relief Fund to help make a relief project of this measure possible. On behalf of NIAF, I would like to sincerely thank those donors, NIAF's Board of Directors for their leadership, and HPRT and INTC for their dedication to helping the residents of Norcia rebuild their community."
To commemorate the fourth anniversary since the earthquakes struck Norcia, and to share details about the community center, NIAF hosted a webinar with Dr. Richard Mollica from HPRT, which is available for viewing here: https://bit.ly/34NObGi. To read the press release, visit: https://bit.ly/32vAz0S.
NIAF Chairman and Vice Chair Awarded Highest-Ranking Honor of the Italian Republic
On October 7, NIAF Chairman Patricia de Stacy Harrison, president and CEO of the Corporation for Public Broadcasting (CPB), and NIAF Vice Chair of Cultural Affairs Anita Bevacqua McBride, Executive-in-Residence at the Center for Congressional and Presidential Studies in the School of Public Affairs at American University, were awarded the Italian honor of "Cavaliere" of the Order of Merit of the Italian Republic, the highest-ranking honor of the Italian Republic. Armando Varricchio, Ambassador of Italy to the United States, presented the honor to Harrison and McBride at Villa Firenze, the Ambassador's residence in Washington, D.C. Learn more: https://bit.ly/33GBtbx.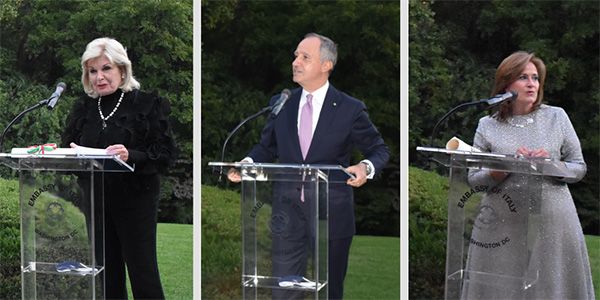 NIAF's "Make Sunday Italian Again" Wooden Spoon
Long live Italian American traditions! Give a NIAF wooden spoon to a friend or loved one this holiday season! Order now: http://bit.ly/2PINvtw.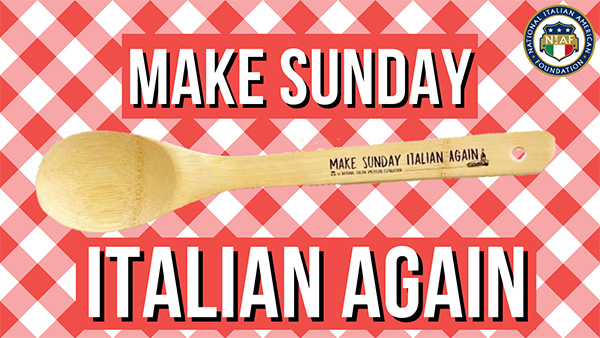 Temporarily Closed: The Museum on Italian Immigration at NIAF
The Museum is closed until further notice. The safety and enjoyment of our guests is our foremost concern. For general information about the museum, visit www.niaf.org/museum/.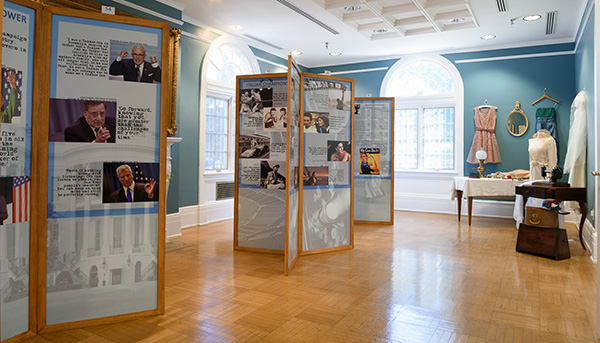 USA News & Events
Meet The Night Portrait Author Laura Morelli – NOIAW Virtual Event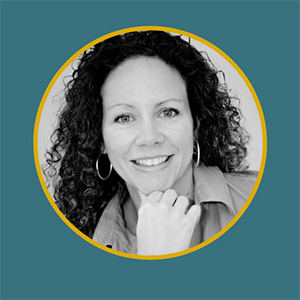 Join NOIAW DC for an interactive and exclusive Zoom discussion with Laura Morelli, author and art historian, about her captivating page-turner The Night Portrait, an award-winning historical novel. The Night Portrait is an exciting, dual-timeline historical novel about the creation of one of Leonardo da Vinci's most famous paintings, Portrait of a Lady with an Ermine, and the woman who fought to save it from Nazi destruction during World War II. This virtual event will be an author-led experience and will include a presentation and reading from the novel, concluded by a lively Q&A—audience participation is encouraged! Registration fee is $10. November 12, 6:30 p.m. EST. Visit: https://conta.cc/3kHdHSK.
Support Your Italian Restaurants!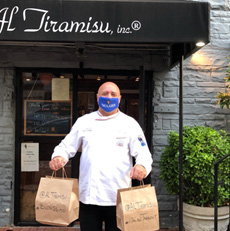 NIAF has an ever-growing list of Italian restaurants, delis and eateries that are providing curbside, pick-up and delivery services to help your community during these difficult times. Got a restaurant you want to tell us about? If you know of any Italian restaurants anywhere in the United States assisting the community, send it to us. So far, we have 520 Italian restaurants located in 34 states and Washington, D.C. See NIAF's list and details on how to submit your favorite Italian restaurant at: www.niaf.org/restaurants.
Casa Belvedere's November Virtual Events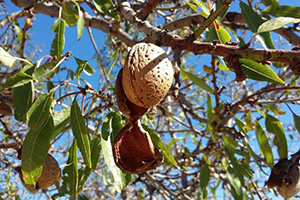 Casa Belvedere invites you to its virtual events happening this month: "The Almond Harvest: A Tribute to a Family Tradition" on November 12 from 7 – 9 p.m. EST, and "Before There Was Venice…" on November 19 from 7 – 9 p.m. EST. Details and registration for these events can be found on their calendar. In addition, Casa Belvedere is continuing its virtual Saturday Coffee Chats along with their culinary, language and other cultural programming. Visit https://casa-belvedere.org/ or call 718-273-7660.
NIAF's Virtual Repository!
NIAF brings you Italian and Italian American virtual tours, shows, podcasts, performances and films—all for free and to the comfort and convenience of your own home. Be sure to check it out: www.niaf.org/repository.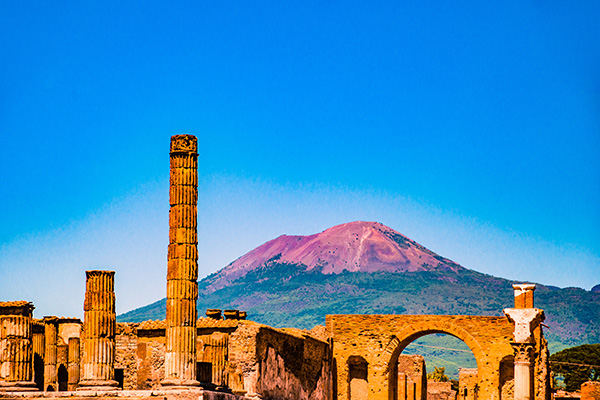 IAMLA's Object Collection is Now Online!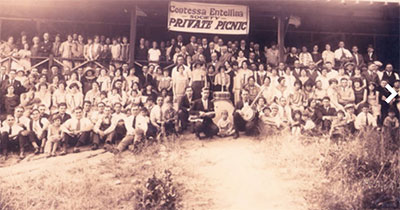 Last August, the Italian American Museum in Los Angeles (IAMLA) made its photographic collection accessible online. Since then, scores of people from around the world have used the museum's online platform to search the photographic collection. It has proven to be a valuable tool for researchers and the public. Several people have contacted the IAMLA to report that they discovered never-before-seen images of family members! As the museum continues to catalog and digitize its collection, the online databases will expand, eventually providing access to the museum's vast archival collection and additions from the object collection as well. View the online collection at: http://bit.ly/2OtzoHS.
Auguri
Suzanna Rosa Molino's Italians in Baltimore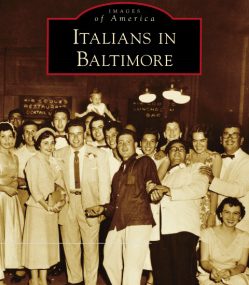 Congratulations to NIAF Member Suzanna Rosa Molino for her new book, Italians in Baltimore. Molino's book showcases almost 200 captivating vintage photos with captions of Italian immigrants and their descendants in the Baltimore area, both in and out of Little Italy. These captivating photographs offer a brief yet fascinating insight into some of their rich history: who came from which village, how they paved the way, the jobs they worked, how they grew up, and the bravery displayed as they fought in wars for the United States. They did not sacrifice their birthright to become American; instead, they humbly added to it and called themselves Italian Americans. Available at https://bit.ly/3myPmPp.
Vito Racanelli's The Man in Milan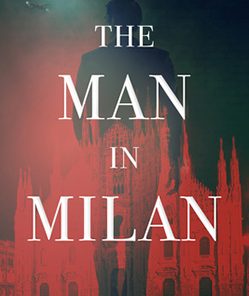 Auguri to NIAF Member Vito Racanelli for his latest book, The Man in Milan. When NYPD detectives Paul Rossi and Hamilton P. Turner begin investigating the Sutton Place murder of an Italian air force pilot, the last thing they expect is that they will find themselves sucked into the potential cover-up of the Ustica massacre, the most horrific aviation crime in Italian history. All 81 on board perished, and Italian President Francesco Cossiga blamed a missile deployed by the French Navy for the disaster. From New York to Italy, Rossi, Turner, and Muro uncover the shocking truth about one of the most notorious disasters in airline history, and how this infamous act ties to the present-day murder. A gripping thriller based on real world events, The Man in Milan will have you riveted until the final page is turned. Available on Amazon: https://amzn.to/3efufib.
Sandra Hurt's Priestess of Pompeii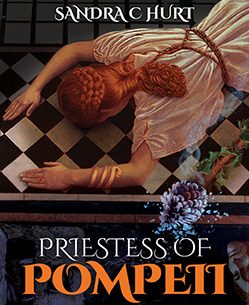 Congratulations to NIAF Member Sandra Hurt for her new book, Priestess of Pompeii, an epic yet intimate portrayal of Rufilla Istacidia's world in ancient Pompeii and Greece. Mythology and history intertwine, like the inner and outer worlds of life. Whether on the pirate-infested seas, in the quiet of sacred sanctuaries, inside Julius Caesar's politics, swept up in the bustling marketplaces, or in the throes of erotic rituals, Priestess of Pompeii is not only a book for time travelers, it's a portal into a woman's coming of age through the lens of Jungian psychology. Learn more and order the book at: https://sandrahurtauthor.com/.
Support our Sponsors
Thanks to NIAF Gala Sponsors!
NIAF would like to thank our 45th Anniversary Gala sponsors for supporting our mission and for making our Gala possible! Our top-tier sponsors included: Abbott; Merck & Company; Becton, Dickinson and Company; Bristol-Myers Squibb; Carol Schramm; Equus Capital Partners Ltd.; Intesa Sanpaolo; Mr. and Mrs. Robert Carlucci and Family; Republic Bank; Bioventus; Deloitte – George & Maria Simeone; Hollister; Integra Lifesciences; KPMG LLC; PhRMA; and Troutman Pepper. Thank you for your generous support!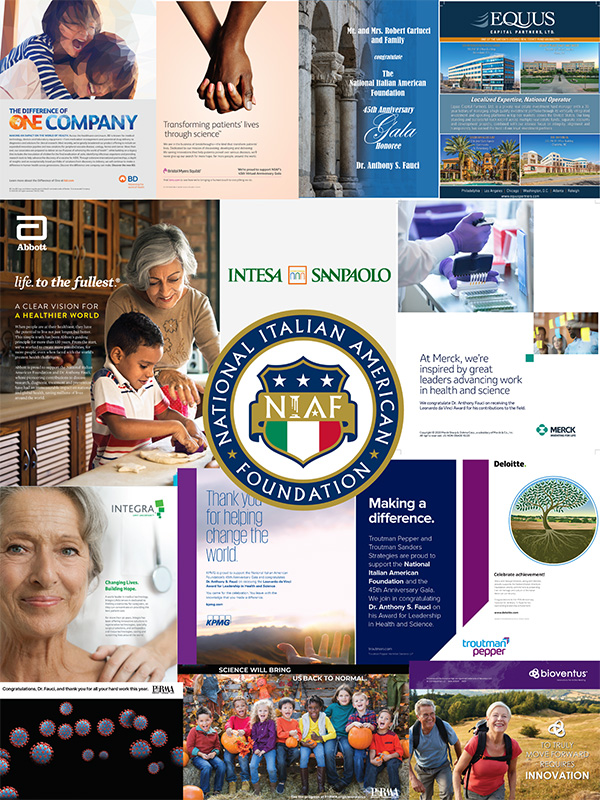 Your Italian Passport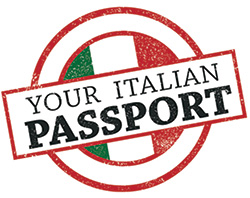 Looking for professional help with building your application for Italian citizenship? Your Italian Passport is here to help!
Your Italian Passport is a U.S.-based company offering comprehensive services for Italian Americans seeking to obtain Italian dual citizenship. Like so many things Italian, Your Italian Passport is a business of organic roots grown over time with care and committed to giving personalized attention to each and every client.
Visit our website www.youritalianpassport.com and be on your way to living la dolce vita! As always, NIAF members receive a discount on all services offered. A new world awaits with Your Italian Passport! Contact us today!
Get Involved with NIAF and the Italian American Community!
Follow NIAF on Social Media!
As we head into the fall season, stay up-to-date with the latest news and stay in touch with members of the Italian American community by following NIAF on Facebook, LinkedIn, Instagram and Twitter! Join our ever-growing audience of Italians, Italian Americans and Italophiles and learn something new every day with NIAF. Search the hashtag #NIAFGala45 to see our 45th Anniversary Gala announcements on social media!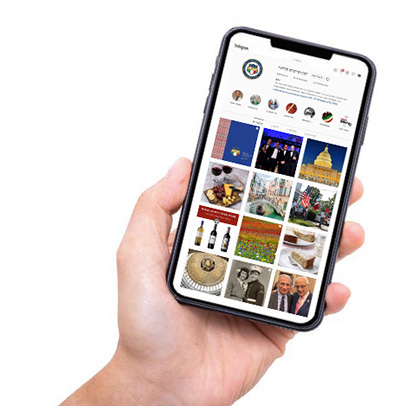 Italian American World War II Heroes – Send Yours to NIAF!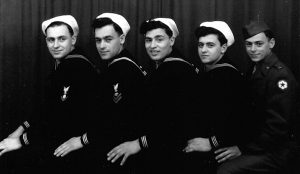 To celebrate the 75th anniversary of the end of World War II, NIAF is recognizing Italian Americans who sacrificed, served and defended peace, freedom and democracy during the war. If a family member served during World War II and you would like to share that with us, email media@niaf.org with the following: a photo, a brief description of your relative's service, where he/she was from and where his/her Italian origins can be traced to. NIAF is sharing special submissions on NIAF's social media with the hashtag: #IAWW2Heroes.
Support NIAF through AmazonSmile with No Extra Cost!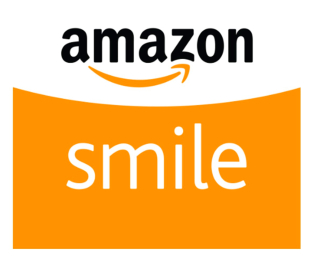 Ordering from Amazon more during the pandemic? Consider supporting NIAF for future purchases by going to http://smile.amazon.com/ and selecting the National Italian American Foundation as your charity of choice. This is a wonderful opportunity to support NIAF programs and its mission during these difficult times. The AmazonSmile Foundation will donate 0.5 percent of the purchase price from your eligible AmazonSmile purchases to NIAF. AmazonSmile offers the same selection and low prices as Amazon, and customers can still use their Amazon account. The only difference is that, at no extra cost, you are donating to a great cause!
Calling All Voyage of Discovery Alumni
We're creating an alumni database of past participants in NIAF's Voyage of Discovery and NIAF's Gift of Discovery programs and we need your help! Did you or someone you know participate? If so, let us know. Please fill out the form on our website: https://bit.ly/2UzEaXF.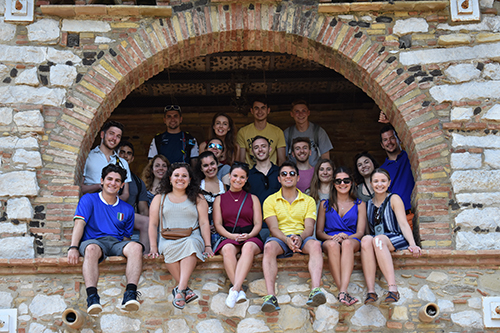 Italian Community Services on the West Coast



Italian Community Services (ICS) welcomes all NIAF members to visit its website www.italiancs.com and learn how ICS helps the broader Italian American Community. Under COVID-19 our mission and scope of services have expanded exponentially. Since March, our numbers have tripled. Once "shelter in place" was enforced, ICS stepped up to the opportunity to serve the community. ICS has made 3,400 wellness checks, delivered more than 2,000 care packages, ran more than 300 errands, and now financially supports more than 55 Italian families. ICS's impact has made news globally; both the Wall Street Journal and Rai TV have showcased our story. ICS depends on donors like you to support its mission. If you like the work we are doing, please consider supporting us. Lastly, if you know of any projects that ICS can initiate or people we can assist in the Italian San Francisco community, please contact us. Grazie!
The Italian American Podcast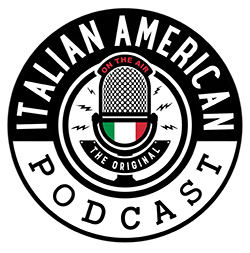 Has staying home got you down? Spend your time in quarantine with The Italian American Podcast! The Italian American Podcast is the first and most engaging podcast dedicated to helping Italian Americans learn and celebrate their brilliant heritage. Hosts John, Dolores, Pat, Rossella and Anthony have been dedicating their time to creating content to keep Italian Americans in tune with their heritage during lockdown—including movie watch-along parties, virtual chats and more! New episodes launch every Monday and the plentiful archive of more than 130 past episodes on their website keeps you entertained during these trying times. Tune in to be entertained, educated, and brought back to where you belong—among famiglia! Start listening here: https://italianamericanpodcast.com/episodes/.
Turn on Italics TV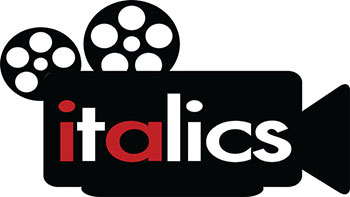 For monthly cable-TV programming for the Italian American community, tune in to Italics, the Italian American TV magazine, produced by The John D. Calandra Italian American Institute at Queens College in New York and hosted by Anthony J. Tamburri, dean of The Calandra Institute. Check your local New York and New York State cable-TV listings for Italics, or find it on CUNY-TV website, and on-demand on the YouTube channel and Facebook.
Everybody Loves Italian! On the Radio!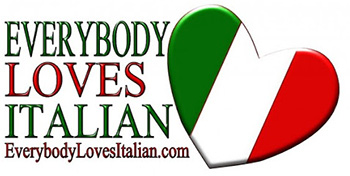 Join hosts Frank Granieri and Dominic Mevoli to celebrate the everyday Italian American family and experience, plus interviews with personalities, stories, recipes and more! Sundays 6 a.m. and 5 p.m., on WWDB 860 AM Philadelphia; and streaming worldwide! Find them on Facebook. For more information, visit: www.everybodylovesitalian.us.
---
Reach more than 175,000 NIAF members and Italophile readers by
advertising in an upcoming edition of NIAF's monthly e-Newsletter!
Contact: nwulderk@niaf.org.
NIAF e-Newsletter edited by Natalie Wulderk