NIAF NEWS
NIAF Elects New Board of Directors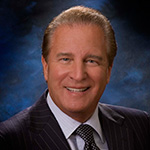 NIAF's new members of its Board of Directors were elected for the 2021-2025 term in April. Robert E. Carlucci, founder and CEO of The RC Group, and former NIAF vice chair of Development, was elected to serve as the Foundation's chairman. Learn more: https://bit.ly/32jljDr.

NIAF Welcomes New President Robert V. Allegrini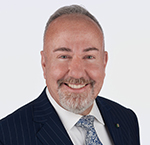 NIAF is honored to announce its new president, Robert V. Allegrini. Mr. Allegrini is a public relations and hospitality executive, author, civic leader and diplomat who brings a wealth of experience in Italian American affairs to his new role at NIAF. Learn more.

Fauci Fellowships Application Extended for Italian American Researchers!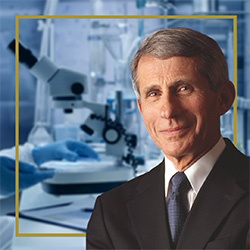 Here's your second chance to apply for the Fauci Fellowships, which will award one $50,000 post-doctoral research grant to an Italian American researcher working in the United States to support research in infectious diseases. Deadline to submit grant applications is May 20 at 11:59 p.m. EST.
For more information, please visit www.niaf.org/faucifellowships.
NIAF's Congressional Fellowship – Deadline June 1!
In September 2021, the Foundation will place five outstanding Italian American college students and recent graduates in the offices of members of the Italian American Congressional Delegation (IACD) to encourage and support the next generation of Italian American leadership. NIAF will award fellows with a stipend of $1,000 for their work. The application deadline is June 1, at 11:59 p.m. EDT. For details, visit: https://bit.ly/2QPBR0l.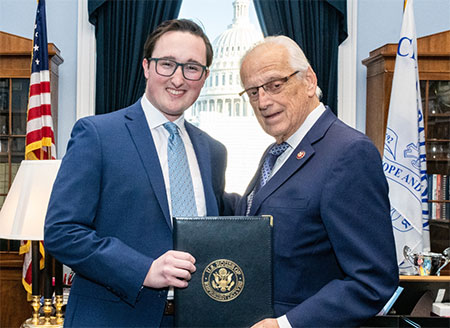 Ambassador Magazine's Spring Issue is Here!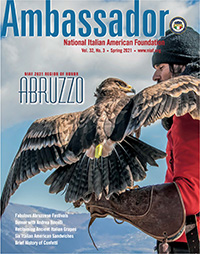 Missing Italy? We are, too. And, because of continuing U.S. Postal Service delays, many of our members are missing their Spring issue of Ambassador magazine. So, while you're waiting patiently (thank you!) at your mailbox for its delivery, we invite you to go to the NIAF website, click on that fantastic magazine cover, and then page through the digital issue.
You'll also find all issues from the last decade there, and much more: http://bit.ly/2Wku2TZ.

NIAF's Virtual Repository
NIAF is keeping tabs of all the latest major Italian and Italian American virtual tours, shows, podcasts, performances and films—all for the comfort and convenience of your own home. We have some new additions to each section, so be sure to visit: www.niaf.org/repository.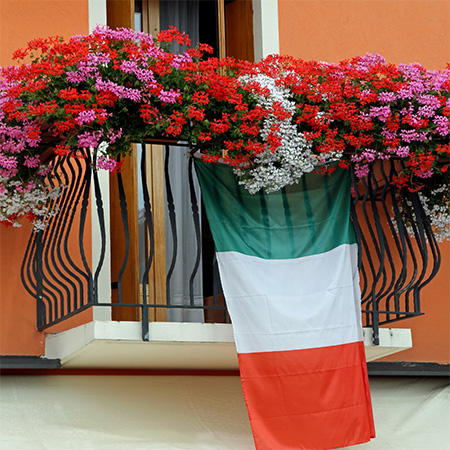 Temporarily Closed: The Museum on Italian Immigration at NIAF
The Museum is closed until further notice. The safety and enjoyment of our guests is our foremost concern. For general information about the museum, visit www.niaf.org/culture/niaf-museum/.
Virtual Events
Citizenship in the Era of Covid – May 12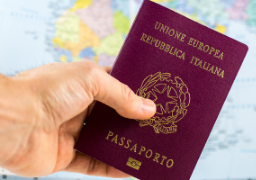 Join Lauren Hopkins, founder of Your Italian Passport, as she breaks down the real-time situation at the Italian Consulates. May 12 at 6 p.m. EST. Register now: https://bit.ly/32U32fY.

Researching the Meaning of Your Italian Surname – May 19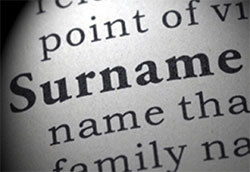 Discover the meaning of your Italian last name with tips and tools from Bianca Ottone, founder of My Italian Family, on May 19 at 6 p.m. EST. Register now: https://bit.ly/2Qv1hnf.
The Evolution of Italian Food in American – May 27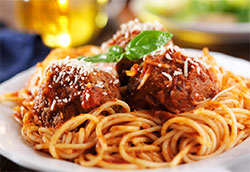 From spaghetti and meatballs to chicken parmigiana, join award-winning author, chef, TV host, and Mediterranean Diet ambassador Amy Riolo as she explains how Italian dishes evolved to become staples in American society. May 27 at 6 p.m. EST. Register now: https://bit.ly/3gLKoiA.
Requesting Naturalization Records – New Procedures – June 9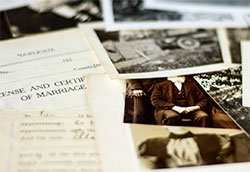 Learn the new procedures to request and secure naturalization records in Italy with Bianca Ottone, founder of My Italian Family. June 9 at 6 p.m. EST. Register now: https://bit.ly/3vrCI9g.
Applying for Citizenship via Residency in Italy – June 16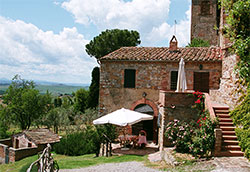 Join Lauren Hopkins, founder of Your Italian Passport, as she walks you through the process of obtaining your Italian dual citizenship through establishing residency in Italy. June 16 at 6 p.m. EST. Register now: https://bit.ly/2RanPJy.
Pride Passion and Pandemonium: Il Palio di Siena – June 23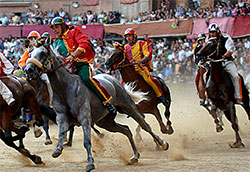 Award-winning author, lecturer and photographer Carla Gambescia will take you through an intense step-by-step explanation of the ancient Tuscan tradition, il Palio di Siena. June 23 at 6 p.m. EST. Register now: https://bit.ly/3nsmcDa.
Explore Tuscany, Campania and Puglia's Food & Wine!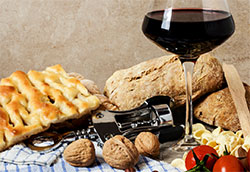 NIAF is partnering with the Italian Cultural Society of Washington, D.C., to offer a NIAF Member discount for "Exploring Italy's Regional Food & Wines" course series offered through Zoom. The virtual class will be held from 2:15 – 4:15 p.m. EST for the following weeks: Tuscany on May 8, Campania on May 15, and Puglia on May 22. Register now: https://bit.ly/3b7VoE8.
Celebrating 160 Years of U.S.-Italian Diplomatic Relations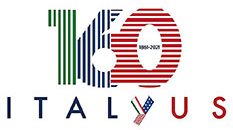 The Embassy of Italy in Washington, D.C., the Atlantic Council's Europe Center, and the Italian Institute for International Political Studies celebrated the 160th anniversary of diplomatic relations between Italy and the United States on April 13. This virtual event featured discussions on the U.S.-Italian partnership and opportunities for future cooperation in the political, economic and scientific field. Notably, NIAF Vice Chair National Hon. Anita Bevacqua McBride moderated a conversation between former Italian prime minister Giuliano Amato and former U.S. secretary of State Madeleine Albright. Watch the recording: https://bit.ly/3vvgOCj.
Access Past NIAF Virtual Events!
Check out our past webinars covering dual citizenship, genealogy and history to Italian cuisine, wine and culture, and more. If you missed any of this outstanding programming, you can access the recordings on our website! To register, and to view past as well as upcoming webinars, visit: www.niaf.org/virtualevents.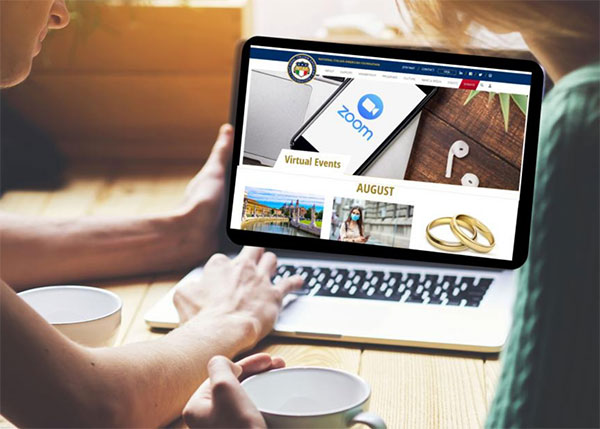 Celebrate Mamma!
Buona Festa della Mamma – Happy Mother's Day!
We are lucky to have been raised by strong, Italian women and we are deeply grateful—whether they are still with us or not—for what they have sacrificed, taught and given us. This month, NIAF has a few fashion and food gift ideas and discounts below that would be perfect for the mother figures in your life!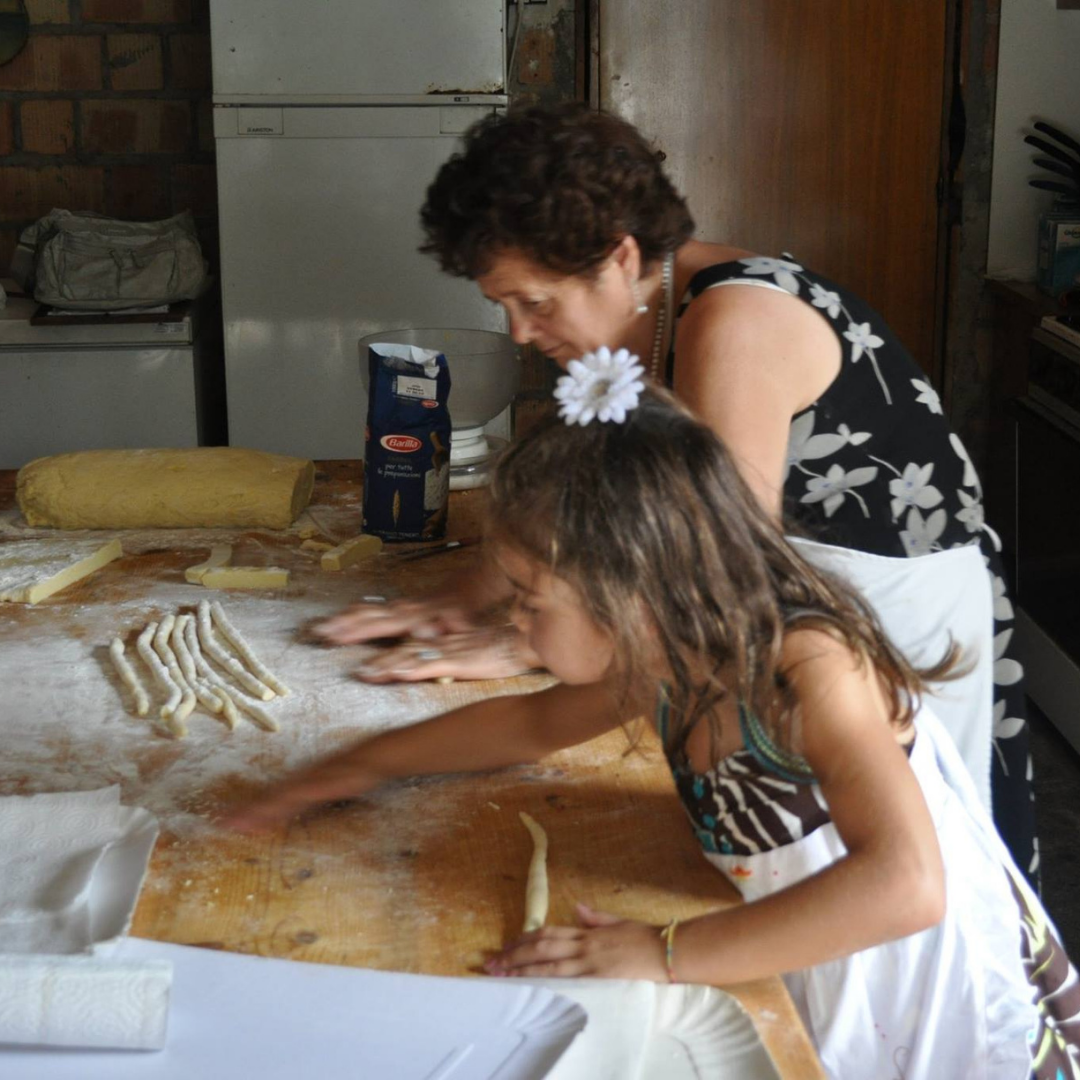 Credit: Dina Fiasconaro
Purchase a Dolce Far Niente Tote & Support NIAF!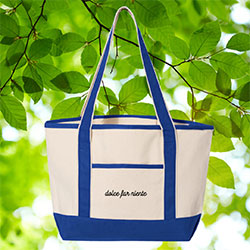 With the warmer temperatures (finally) approaching—what better way to embrace the vacation mindset than with this super chic tote bag bearing the famous Italian concept dolce far niente (the sweetness of doing nothing). A large main compartment and inside zippered pocket make it a great option for any trip or occasion–the beach, pool, mountains or even the local farmer's market. The tote is made of heavy canvas and available in five colors. Order now because this NIAF limited-edition tote is only available for another two weeks! Visit: https://bit.ly/3u2uPXI.
Dedicate May to Mamma with Terra Foods!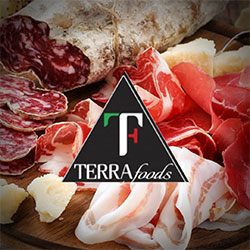 Order unbeatably fresh and authentic Italian ingredients from Terra Foods and make the recipes Mamma or Nonna taught you this month! Terra Foods will donate 10% of its profits to support our Foundation and its mission if you write "NIAF" in the comments sections at checkout. As a NIAF supporter, use code NIAF52021 to get 10% off and if you spend $100 on your order, you'll also receive a free item courtesy of Terra Foods! With this great deal, might as well send Terra Foods to all the moms you want to celebrate! Offer valid until May 31. Shop now at www.terrafoodstore.com.
Dolce Italiana – New Products & 10% Discount Code!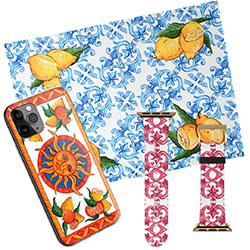 Enjoy a piece of Italy always with Dolce Italiana luxury phone cases, and the newly launched Apple Watch bands and home accessories featuring hand-painted artisanal Italian designs! NIAF Members receive 10% discount on all purchases from www.dolceitaliana.com by obtaining the discount code through their NIAF Membership Portal. If you're not a NIAF Member, join today: www.niaf.org/join.
NIAF's "Make Sunday Italian Again" Wooden Spoon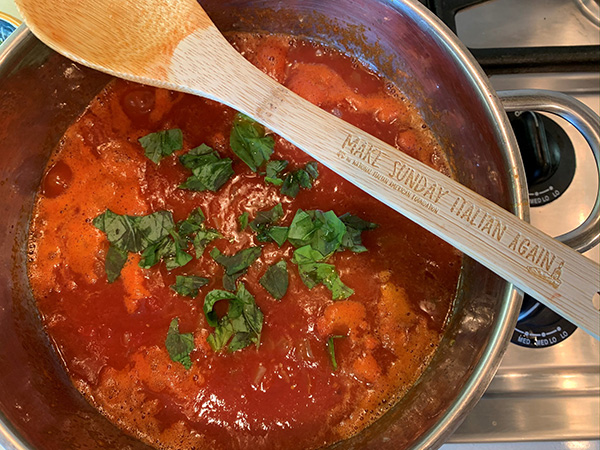 Honor Nonna and Mamma this May by cooking her signature sugo (sauce or gravy) recipe with NIAF's wooden spoon! Sunday Dinner is one of our time-honored traditions that make us Italian American, so keep that tradition alive with NIAF. Order now: http://bit.ly/2PINvtw.
Auguri
Gail Reitano's Italian Love Cake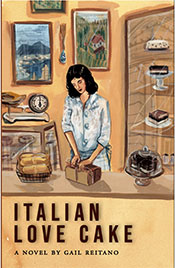 Congratulations to NIAF Member Gail Reitano on her new book Italian Love Cake. A journey of feminist and political awakening during 1930s America, the book follows Marie Genovese who mourns the recent loss of her mother and struggles to manage the family's failing Five & Ten, as well as her brother flirting with Fascism. Isolated and uncertain, she draws on the wisdom and strength of Italian American women, turning to her ancestresses for the necessary ingredients to survive and thrive. In this Depression-era portrait of a first-generation Italian American woman, Genovese asserts her own mind and her sexuality on the way to achieving her economic dreams. Available at Barnes and Noble: https://bit.ly/3aMz6GW.
Get Involved with NIAF and the Italian American Community!
Join the NIAF Family!
Empower the next generation of Italian American leaders by becoming a Member of NIAF! We are dedicated to education through scholarships, grants and cultural events as well as strengthening the bond between the United States and Italy. NIAF Members receive our acclaimed Ambassador magazine in print, exclusive discounts for dual citizenship services, genealogy research, Italian food products, Italian language and culture courses, and more. Join today by visiting our website: www.niaf.org/join.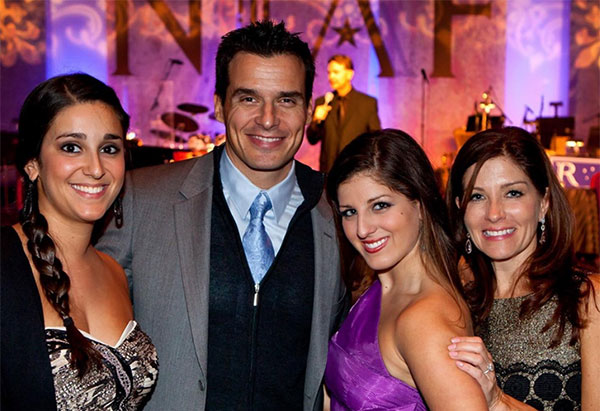 Credit: Andy DelGiudice
NIAF Member Discount for Your Italian Passport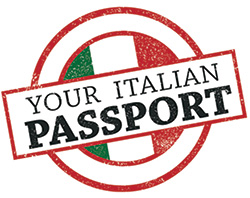 Looking for professional help with building your application for Italian citizenship? Your Italian Passport is here to help!
Your Italian Passport is a U.S.-based company offering comprehensive services for Italian Americans seeking to obtain Italian dual citizenship. Like so many things Italian, Your Italian Passport is a business of organic roots grown over time with care and committed to giving personalized attention to each and every client.
Visit our website www.youritalianpassport.com and be on your way to living la dolce vita! As always, NIAF members receive a discount on all services offered. A new world awaits with Your Italian Passport! Contact us today!
Follow NIAF on Social Media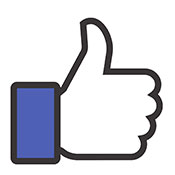 Stay up-to-date with the latest news and stay in touch with members of the Italian American community by following NIAF on our Facebook, LinkedIn, Instagram and Twitter!
Support Your Italian Restaurants!
NIAF has an ever-growing list of Italian restaurants, delis and eateries that are providing curbside, pick-up and delivery services to help your community during these difficult times. Got a restaurant you want to tell us about? If you know of any Italian restaurants anywhere in the United States assisting the community, send it to us. So far, we have more than 616 Italian restaurants located in 42 states and Washington, D.C. See NIAF's list and details on how to submit your favorite Italian restaurant at: www.niaf.org/restaurants.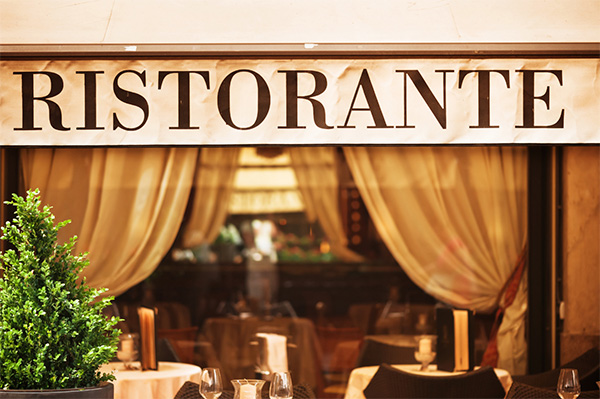 Italian American World War II Heroes – Send Yours to NIAF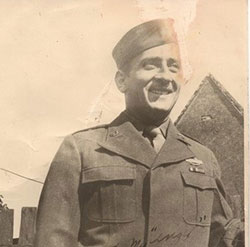 Launched in 2020 to remember the 75th anniversary of the end of World War II, NIAF is recognizing Italian Americans who sacrificed, served and defended peace, freedom and democracy during the war. If a family member served during World War II and you would like to share that with us, email media@niaf.org with the following: a photo, a brief description of your relative's service, where he/she was from and where his/her Italian origins can be traced to. NIAF is sharing special submissions on NIAF's social media with the hashtag: #IAWW2Heroes and on NIAF's Pensieri Blog: https://niafblog.wordpress.com/.
Support NIAF through AmazonSmile with No Extra Cost!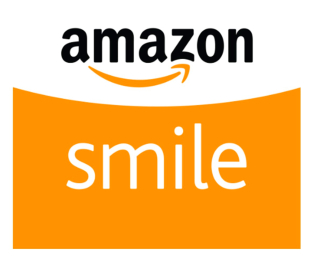 Ordering from Amazon more during the pandemic and during the holidays? Consider supporting NIAF for future purchases by going to http://smile.amazon.com/ and selecting the National Italian American Foundation as your charity of choice. This is a wonderful opportunity to support NIAF programs and its mission during these difficult times. The AmazonSmile Foundation will donate 0.5 percent of the purchase price from your eligible AmazonSmile purchases to NIAF. AmazonSmile offers the same selection and low prices as Amazon, and customers can still use their Amazon account. The only difference is that, at no extra cost, you are donating to a great cause!
Calling All Voyage of Discovery Alumni
We're creating an alumni database of past participants in NIAF's Voyage of Discovery and NIAF's Gift of Discovery programs and we need your help! Did you or someone you know participate? If so, let us know. Please fill out the form on our website: https://bit.ly/2UzEaXF.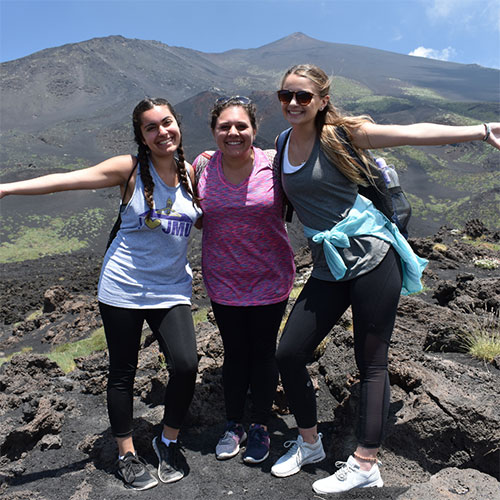 Application Open for ISSNAF's Young Investigator Awards


The Italian Scientists and Scholars in North America Foundation (ISSNAF) annually awards the Young Investigator Awards in various disciplines to outstanding, early-career Italian researchers working in the United States or Canada, in recognition of their significant and innovative contributions to their field of research. Winners will receive the Award Winner Certificate and a prize of $3,000. Application deadline is June 30. Learn more: https://bit.ly/3t7oWaA.
Two Scholarships Available for New York's La Scuola d'Italia Guglielmo Marconi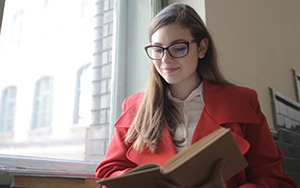 Pierpaolo Monti of Banca Intesa Sanpaolo is funding two scholarships for attendance at New York's La Scuola d'Italia "Guglielmo Marconi" international school for the 2021-2022 academic year. Candidates should express interest in Italian culture. Deadline to apply is May 28. For more information, visit: https://bit.ly/3tiE5FU. For questions, contact: secretary@lascuoladitalia.org.
Casa Belvedere's May Virtual Events 


Casa Belvedere offers a variety of culinary and cultural virtual events this month: Celebrating Naples: A Journey Through History on May 6; Opera and Lunch in the Afternoon on May 13; and beyond! Visit casa-belvedere.org or call 718-273-7660.
Italian Community Services on the West Coast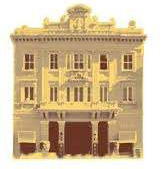 Italian Community Services (ICS) welcomes all NIAF members to visit its website www.italiancs.com and learn how ICS helps the broader Italian American Community. Under Covid-19 our mission and scope of services have expanded exponentially. Since March, our numbers have tripled. ICS has made 3,400 wellness checks, delivered more than 2,000 care packages, ran more than 300 errands, and now financially supports more than 55 Italian families. ICS depends on donors like you to support its mission. If you like the work we are doing, please consider supporting us. Lastly, if you know of any projects that ICS can initiate or people we can assist in the Italian San Francisco community, please contact us. Grazie!
The Italian American Podcast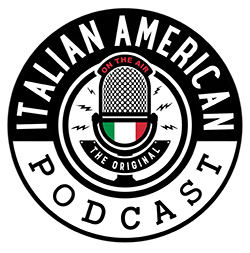 Has staying home got you down? Why not tune into the Italian American Podcast? The Italian American Podcast is the first and most engaging podcast dedicated to helping Italian Americans learn and celebrate their brilliant heritage. Hosts John, Dolores, Pat, Rossella and Anthony have been dedicating their time to creating content to keep Italian Americans in tune with their heritage during lockdown—including movie watch-along parties, virtual chats and more! New episodes launch every Monday and the plentiful archive of more than 160 past episodes on their website keeps you entertained during these trying times. Tune in to be entertained, educated, and brought back to where you belong—among famiglia! Start listening here: https://italianamericanpodcast.com/episodes/.
Turn on Italics TV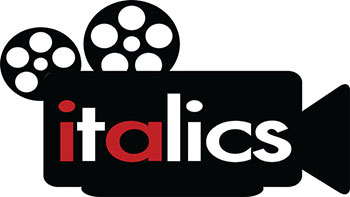 For monthly cable-TV programming for the Italian American community, tune in to Italics, the Italian American TV magazine, produced by The John D. Calandra Italian American Institute at Queens College in New York and hosted by Anthony J. Tamburri, dean of The Calandra Institute. Check your local New York and New York State cable-TV listings for Italics, or find it on CUNY-TV website, and on-demand on the YouTube channel and Facebook.
---
Reach more than 175,000 NIAF members and Italophile readers by
advertising in an upcoming edition of NIAF's monthly e-Newsletter!
Contact: nwulderk@niaf.org.
NIAF e-Newsletter edited by Natalie Wulderk