NIAF NEWS
NIAF COVID-19 Pandemic Relief Efforts Updated
NIAF has helped to address the critical situation in Italy and the America and provided medical and safety guidance for Americans. We encourage those who want to combat coronavirus to donate to relief campaigns listed on our website to assist both countries we love so much. In March, NIAF listed relief campaigns to alleviate the Italian hospitals in Bergamo, Caserta, Milan and Rome. We also promoted the Embassy of Italy's #ItalyStayStrong campaign and NYC Sews, a grassroots initiative to organize tailors to make masks. In April, the Foundation added a relief campaign for Southern Italian Hospitals, along with EATs for EMTs which is providing free meals to our first responders in New York City to fight the pandemic.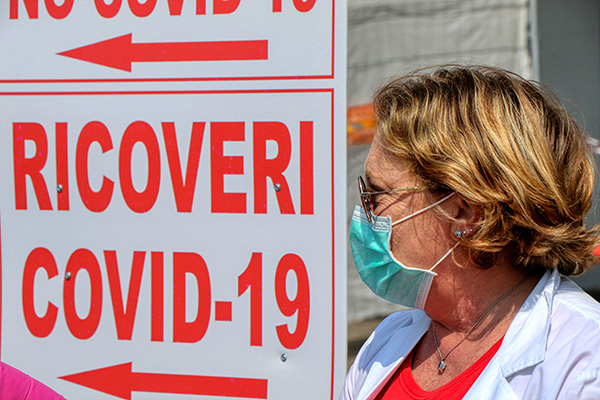 Here are uplifting updates from some of those relief campaigns: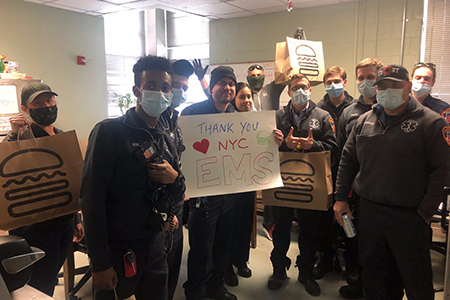 We the Italians' GoFundMe for Spallanzani Hospital in Rome surpassed its €50,000 goal by fundraising €53,000 from more than 300 generous donors. These funds will be allocated to treatment and research to fight the coronavirus, as Spallanzani Hospital is the most important research and treatment center in Italy for contagious diseases.
Through NYC Sews, a team of 63 tailors have volunteered to sew masks and they are almost done with the first round of mask making, creating 1,000 masks so far!
EATs for EMTs has already raised more than $23,000 and provided lunches to hundreds of Emergency Medical Service members in New York City.
The Southern Italian Hospitals initiative has already dispersed more than €100,000 in funds to hospitals in Calabria, Campania, Puglia and Sicily, and continue to raise funds.
For further information and updates, and to donate, visit: www.niaf.org/coronavirusrelief.
Presenting NIAF's Staying-at-Home Repository of Links!
NIAF is excited to bring you Italian and Italian American virtual tours, shows, podcasts, performances and films—all for free to the comfort and convenience of your own home. Visit: www.niaf.org/repository.

Grazie for Purchasing a NIAF Buon Appetito! Apron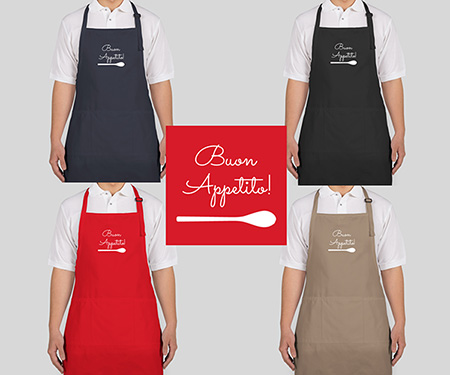 Last month, NIAF launched a two-week fundraising campaign selling a limited-edition Buon Appetito! apron. Those who purchased the apron helped raise more than $10,000 to help NIAF carry out our mission, serve as the unified voice to lead our community, and do what we can in response to the COVID-19 crisis. When aprons are delivered in a couple of weeks, sport it, tag us on Facebook or on Instagram, along with #NIAFCooksTogether, or email your photo to info@niaf.org and we will post it. Let's come together as a strong, resilient community just like our ancestors taught us and continue to carry out our traditions of good food and la famiglia. We sincerely thank you for your purchase and we wish you a safe and healthy spring!
The NIAF Congressional Fellowship Application – Deadline June 1
In September 2020, the Foundation will place five outstanding Italian American college students and recent graduates in the offices of members of the Italian American Congressional Delegation (IACD) to encourage and support the next generation of Italian American leadership. NIAF will award fellows with a stipend of $1,000 to aid with travel and living expenses while working in a Congressional office in Washington, D.C. The application deadline is June 1, at 11:59 p.m. EST. For details, visit: https://bit.ly/2QPBR0l.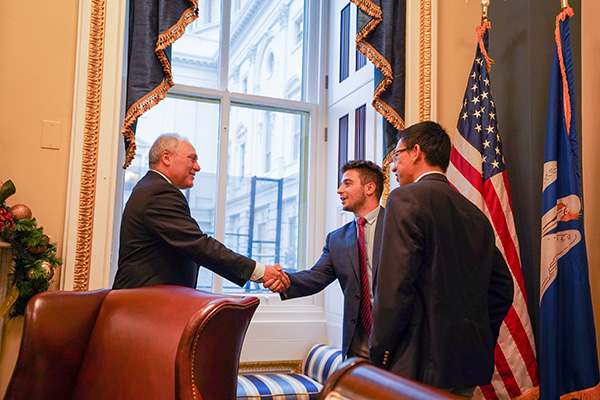 The perfect gift for Mother's Day – NIAF's "Make Sunday Italian Again" Wood Spoon!
Sunday Dinner is one of our time-honored traditions that make us Italian American, and what would that tradition even look like without our mothers and nonnas? Thank mom and nonna on Mother's Day by giving them a NIAF wooden spoon: http://bit.ly/2PINvtw. *We cannot guarantee your order will arrive by Sunday, May 10, but if you order today, the spoon should arrive within the week.

NIAF Suspends its Public Events Now Through June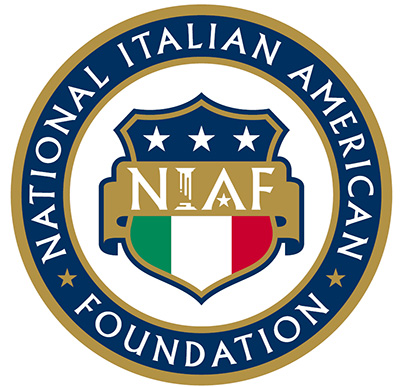 As the COVID-19 pandemic persists, the Foundation is following the guidelines issued by government authorities to postpone non-essential mass gatherings. Therefore, the following NIAF events are postponed:
March 25: Government Affairs Lunch Forum, Capitol Hill—Celebrating Italian American Women in Government and Government Affairs.
April 21: New York Gala, Cipriani (rescheduled for April 13, 2021)
May 19: The Mark Valente III Memorial Congressional Bocce Ball Tournament, Washington, D.C.
May 26—June 6: The 2020 Ambassador Peter F. Secchia Voyage of Discovery trip to Italy.
June 1—6: The NIAF Board of Directors Mission to Italy and Board Meeting (postponed until September).
To see the full list of events postponed, visit: http://bit.ly/2W9HoCo.
Temporarily Closed: The Museum on Italian Immigration at NIAF
The Museum is closed until further notice. The safety and enjoyment of our guests is our foremost concern. For general information about the museum, visit http://bit.ly/2wQC644.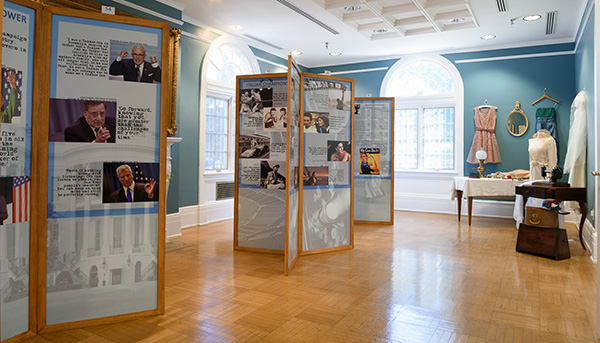 USA News & Events
Support Your Italian Restaurants!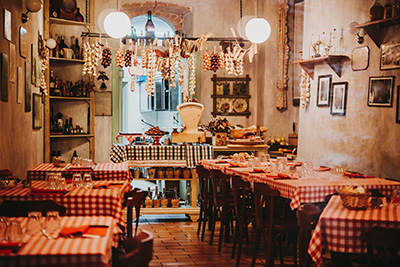 NIAF has an ever-growing list of Italian restaurants, delis and eateries that are providing curbside, pick-up and delivery services to help your community during these difficult times. Got a restaurant you want to tell us about? If you know of any Italian restaurants anywhere in the United States assisting the community, send it in. So far, we have more than 450 Italian restaurants located in 28 states and Washington, D.C. See NIAF's list and details on how to submit your favorite Italian restaurant at: www.niaf.org/restaurants.
IAMLA's Object Collection is Now Online!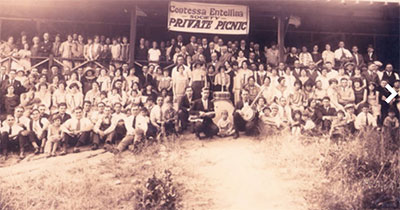 Last August, the Italian American Museum in Los Angeles (IAMLA) made its photographic collection accessible online. Since then, scores of people from around the world have used the museum's online platform to search the photographic collection. It has proven to be a valuable tool for researchers and the general public. Several people have contacted the IAMLA to report that they discovered never-before-seen images of family members! As the museum continues to catalog and digitize its collection, the online databases will expand, eventually providing access to the museum's vast archival collection and additions from the object collection as well. View the online collection at: http://bit.ly/2OtzoHS.
Una Storia Segreta Exhibit Now Online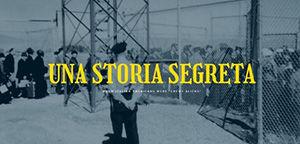 The exhibit Una Storia Segreta: When Italian Americans Were "Enemy Aliens" opened at the Museo Italo Americano in San Francisco in 1994 and is now available online, providing access to facts about Italian American restriction, internment and evacuation during World War II. Visit: https://unastoriasegreta.com/.
Auguri
Joseph R. Novello's DAG: Savior of AIDS Orphans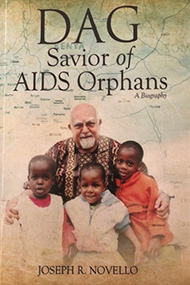 Congratulations to NIAF Member Joseph R. Novello, M.D., who has written a biography of one of NIAF's Founding Members, Angelo D'Agostino, S.J., M.D.–or "Dag," as everyone called him. Novello's DAG: Savior of AIDS Orphans tells the story of how D'Agostino, as a medical missionary in Kenya, developed Africa's first orphanage for HIV+ children and later, although threatened with imprisonment, dared to be the first to import lifesaving AIDS medications into Africa. As a result, thousands of lives were saved. Dag was given a state funeral in Nairobi when he died in 2006. His cause for canonization is now being considered by the Vatican. NIAF's first saint? Available in hardcover, softcover and ebook at Amazon: https://amzn.to/3f48To7.
Patricia Badia-Johnson's Orienta… She is the Dance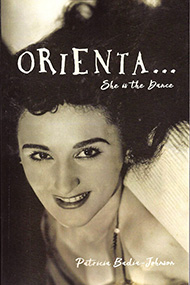 Congratulations to NIAF Member Patricia Badia-Johnson's book Orienta… She Is the Dance, which is crafted around her mother's autobiography. A young Italian American woman during the Great Depression, Orienta became a talented dancer which supported her family during the time period's hardships. The novel is a rare female coming-of-age story, the distilled product of facts and imagination, where second-generation struggles to fit between two worlds are codified and finally solved. Orienta's personal ambivalence is developed not only in terms of ethnicity, but also in terms of a special vocation, and job—she was first of all a dancer. Badia-Johnson includes her mother's personal writings and photos as well. Available on Amazon: https://amzn.to/3cZGCNz.
Carmine Vittoria's Dal Caffè di Cicoria al Caffè Espresso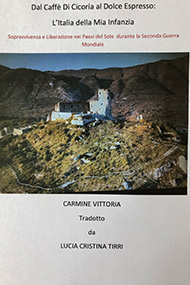 Congratulations to NIAF Member Carmine Vittoria on the new translation into Italian of his 2017 book, Bitter Chicory to Sweet Espresso: Survival and Deliverance from WW II in the Naples Area 1940-49 (translation by Lucia Cristina Tirri).  The Italian title of the book is Dal Caffè di Cicoria al Caffè Espresso: L'Italia della mia Infanzia: Sopravvivenza e Liberazione Nei Paesi del Sole Durante La Seconda Guerra Mondiale. In a review of the book, the Italian Tribune Off the Book Shelf Review wrote, "Remarkably well-researched and expertly written, the 309-page book provides a much different perspective on the war than anything a reader is likely to have experienced before." Vittoria believes the Italian translation by Tirri captures the same spirit and sentiments as the original book in English.
To purchase the newly translated version in Italian, order from https://amzn.to/2YfJrG1.
Support our Sponsors
Order Italian Groceries from Sogno Toscano!
Sogno Toscano has partnered with NIAF to give 10% off your order from sognotoscano.com. Enter our discount code NIAF10 to receive the 10% discount. You will also help the Foundation because for every purchase that uses our discount, NIAF receives a percentage from the sale to help us continue our mission through these times. So order your Italian go-to basics and delicacies at sognotoscano.com.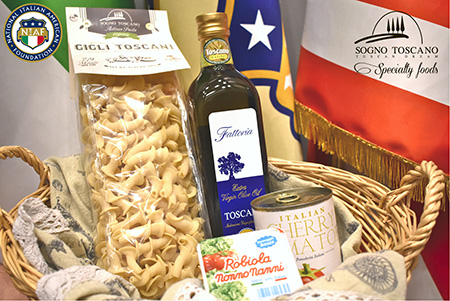 Your Italian Passport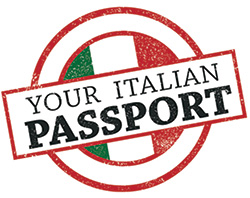 Looking for professional help with building your application for Italian citizenship? Your Italian Passport is here to help!
Your Italian Passport is a U.S.-based company offering comprehensive services for Italian Americans seeking to obtain Italian dual citizenship. Like so many things Italian, Your Italian Passport is a business of organic roots grown over time with care and committed to giving personalized attention to each and every client.
Visit our website www.youritalianpassport.com and be on your way to living la dolce vita! As always, NIAF members receive a discount on all services offered. A new world awaits with Your Italian Passport! Contact us today!

Important information: Flying during COVID-19
All of our planes are sanitized daily.
The air on board is as clean as an operating room. Thanks to our HEPA filters and vertical circulation of 99.7 pure air.
Preserving the health of our passengers is our priority.
For this reason, we require all passengers to wear a protective mask on board, in the event it's not possible to maintain a safe distance.
Our staff are trained to handle on board health emergencies and will immediately initiate the required protocol informing the health authorities to safeguard passengers and staff.
We can all prevent the spread of Covid-19 by taking simple precautions.
Wash your hands often.
Keep a respectful distance of at least 1 meter.
Cough into your upper sleeve or elbow.
If you show symptoms contact a medical professional and stay home.
Visit www.alitalia.com.
Get Involved with NIAF and the Italian American Community!
Support NIAF May 5th for #GivingTuesdayNow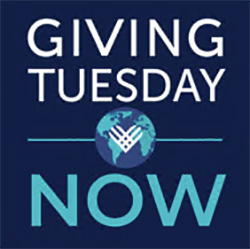 NIAF's mission doesn't stop because there's a global pandemic. As an emergency response to the needs of charitable organizations caused by COVID-19, consider supporting the Foundation on #GivingTuesdayNow, a new global day of giving and unity that will take place next Tuesday, May 5 – in addition to the regularly scheduled Dec 1, 2020 #GivingTuesday. NIAF has helped to address the critical situation in Italy and the America and is providing medical and safety guidance for Americans. We are dedicated and committed to helping those in Italy and America in need through this crisis. Make a donation to help NIAF continue its mission: https://bit.ly/3bJXRCe.
Support NIAF through AmazonSmile with No Extra Cost!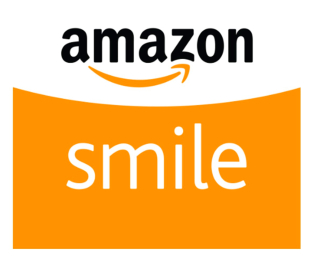 Ordering from Amazon during the COVID-19 outbreak? Consider supporting NIAF for future purchases by going to http://smile.amazon.com/ and selecting the National Italian American Foundation as your charity of choice. This is a wonderful opportunity to support NIAF programs and its mission during these difficult times. The AmazonSmile Foundation will donate 0.5 percent of the purchase price from your eligible AmazonSmile purchases to NIAF. AmazonSmile offers the same selection and low prices as Amazon, and customers can still use their Amazon account. The only difference is that, at no extra cost, you are donating to a great cause!
Become a NIAF Member Today!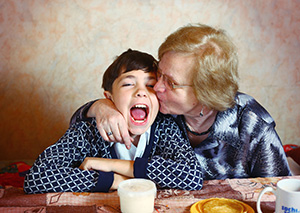 NIAF is disseminating information, hope, and ways to donate and help to our hundreds of thousands of members, friends and followers during this pandemic, all while continuing the best we can in our daily mission of preserving, protecting and promoting our Italian American heritage. Purchasing a NIAF Membership goes beyond exclusive discounts, membership benefits, and cultural events. Being a NIAF Member means contributing to the continuation of Italian American culture and heritage, and relief efforts – work we could not do without your support. If you are able, join today by visiting our website: http://bit.ly/38dFMtX.
NIAF's Pensieri Blog Wants You!
We want your voices heard! The Foundation has been fostering and wants to continue fostering a virtual community for people to share their stories at this stressful time. NIAF's Pensieri Blog is giving people in Italy and America a space to voice their reflections about the pandemic and their first-hand experiences. If you would like to share your thoughts, your hopes, what you're up to these days, what the situation is like where you live, or just your feelings in response to what is happening, we welcome them. Please send your reflection (500 words maximum) to media@niaf.org and include any relevant high-resolution photos. To see who has already shared on the blog, visit: https://niafblog.wordpress.com/.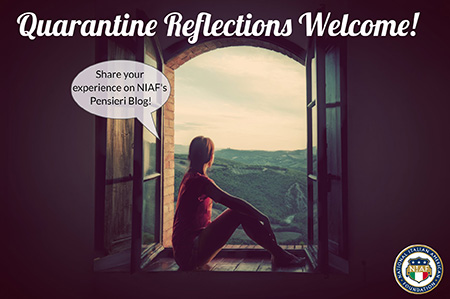 Italian Community Services (ICS) welcomes all NIAF members to visit its website www.italiancs.com and learn how ICS helps the broader Italian American Community. Italian Community Services is the oldest Italian non-profit in North America. Founded by a group of Italian pioneers in San Francisco who had great success (Bank of America, Del Monte Foods, Ghirardelli Chocolates, to name a few) the non-profit's mission is to assist the Italian and Italian American community of California. Italian Community Services defends the Italian language and culture, supports senior citizens with socializing activities, community outreach, financial assistance, and is a point of reference for all things Italian and Italian American. The nonprofit collaborates with the Italian Consulate, Italian Cultural Institute, and all leading West Coast Italian agencies. Since its inception 104 years ago, ICS has helped more than 40,000. Venite a visitarci!
Calling All Voyage of Discovery Alumni 
We're creating an alumni database of past participants in NIAF's Voyage of Discovery and NIAF's Gift of Discovery programs and we need your help! Did you or someone you know participate? If so, let us know. Please email your name, Voyage of Discovery year, and any other information you'd like to share about your experience to voyageofdiscovery@niaf.org.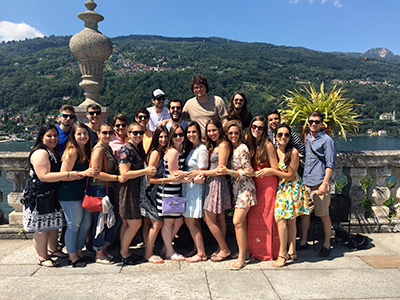 The Italian American Podcast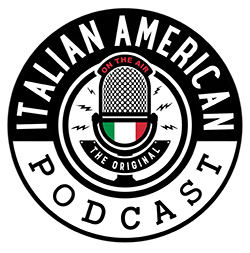 Has staying home got you down? Spend your time in quarantine with The Italian American Podcast! The Italian American Podcast is the first and most engaging podcast dedicated to helping Italian Americans learn and celebrate their brilliant heritage. Hosts John, Dolores, Pat, Rossella, and Anthony have been dedicating their time to creating content to keep Italian Americans in tune with their heritage during lockdown—including movie watch-along parties, virtual chats and more! New episodes launch every Monday and there is a plentiful archive of more than 130 past episodes on their website to keep you entertained during these trying times. Tune in to be entertained, educated, and brought back to where you belong—among famiglia! Start listening here: https://italianamericanpodcast.com/episodes/.
Turn on Italics TV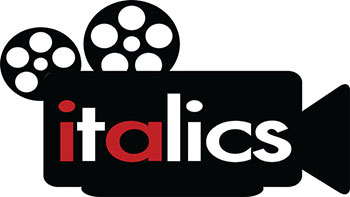 For monthly cable-TV programming for the Italian American community, tune in to Italics, the Italian American TV magazine, produced by The John D. Calandra Italian American Institute at Queens College in New York and hosted by Anthony J. Tamburri, dean of The Calandra Institute. Check your local New York and New York State cable-TV listings for Italics, or find it on CUNY-TV website, and on-demand on the YouTube channel and Facebook.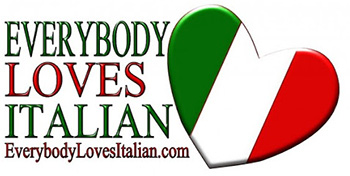 Everybody Loves Italian! On the Radio!   
Join hosts Frank Granieri and Dominic Mevoli to celebrate the everyday Italian American family and experience, plus interviews with personalities, stories, recipes and more! Sundays 6 a.m. and 5 p.m., on WWDB 860 AM Philadelphia; and streaming worldwide! Find them on Facebook. For more information, visit: www.everybodylovesitalian.us.
---
Reach more than 170,000 NIAF members and Italophile readers by
advertising in an upcoming edition of NIAF's monthly e-Newsletter!
Contact: nwulderk@niaf.org.
NIAF e-Newsletter edited by Natalie Wulderk