---
NIAF NEWS
Attend NIAF's New York Gala Next Month
This year, NIAF's New York Gala will be held once again at the legendary Cipriani 42nd Street on April 21 at 6:30 p.m. The Gala will benefit NIAF's education and youth programs. This event sells out every year, so purchase your ticket now at www.niaf.org/nyc.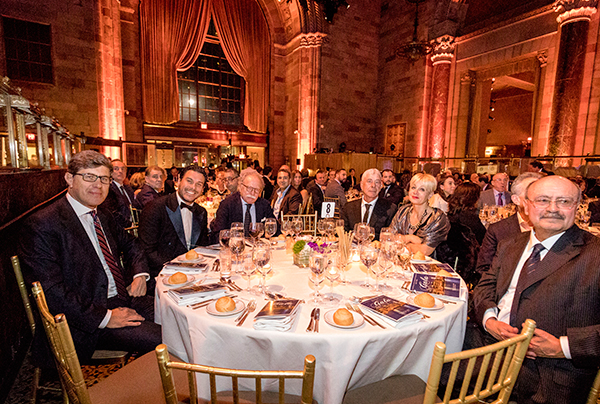 Buy a "Make Sunday Italian Again" Wood Spoon!
NIAF's #MakeSundayItalianAgain wooden spoon is back in stock! Every spoon purchase goes towards NIAF's mission to ensure that Italian American culture is passed down to future generations through educational programs. Order your spoon today by visiting: https://bit.ly/2DkMaoO.

Visit our Museum on Italian Immigration at NIAF HQ! 
The Museum recounts the hardships that Italian immigrants faced from enduring the journey across the Atlantic by ship and living in the United States, to their successes in the fields of music, entertainment, government, business, and the extraordinary achievements of Italian American women. The Museum is open Monday – Thursday, 11 a.m. – 4 p.m., except holidays; self-guided tours; admission is free. For more information, visit http://bit.ly/2wQC644.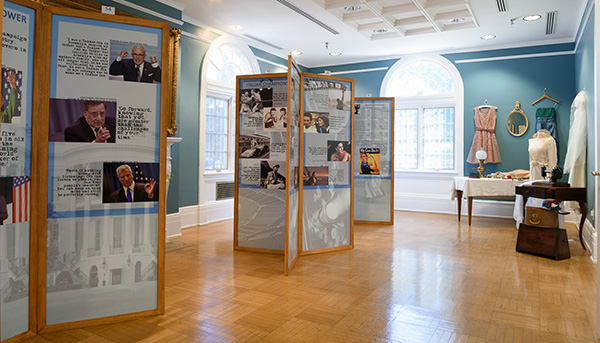 USA News & Events
Casting Call for Italian American Families!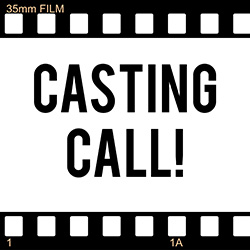 Twister Film, an Italian production company, is looking for Italian American families in New York, New Jersey, Philadelphia, Baltimore, Chicago and Detroit, who still have a love for Italy in their hearts for an upcoming TV program.  The program will be broadcast in Italy on Rete 4 and worldwide on Mediaset Italia.  The casting is open to families of Italian origin, both first generation and later, provided that at least one of the family members speaks Italian. All family members will be called to show that, while living far from Italy, it is possible to preserve the rich heritage of Italian traditions: from culture and music, to cooking and art.  The families involved will have to show that in their home and in their neighborhood, there is still proof of Italian spirit and style, and at the end of the episode demonstrate that they are the symbol of Italianità in their city.  If you're interested, email redazione@showlab.it.
IAMLA's Object Collection is Now Online!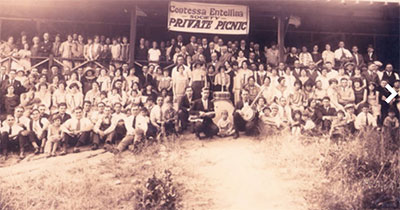 Last August, the Italian American Museum in Los Angeles (IAMLA) made its photographic collection accessible online. Since then, scores of people from around the world have used the museum's online platform to search the photographic collection. It has proven to be a valuable tool for researchers and the general public. Several people have contacted the IAMLA to report that they discovered never-before-seen images of family members! As the museum continues to catalog and digitize its collection, the online databases will expand, eventually providing access to the museum's vast archival collection and additions from the object collection as well. View the online collection at: http://bit.ly/2OtzoHS.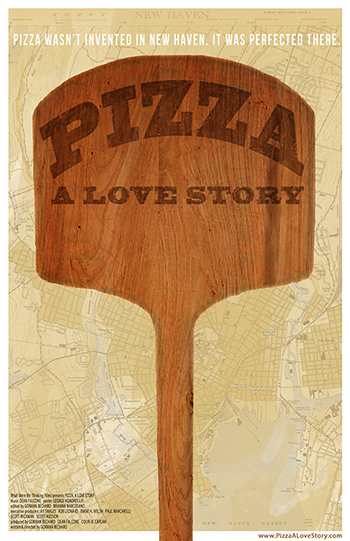 Pizza A Love Story! Documentary Screenings
The 23rd Annual Sonoma International Film Festival, in Sonoma, Calif., will screen the documentary Pizza A Love Story! twice this month. The film focuses on New Haven-style pizza, called "apizza," and includes interviews with owners, employees, and fans who pledge allegiances to the three iconic pizzerias renowned for serving the charred and chewy crust pizzas in New Haven, Conn., namely Frank Pepe's Pizzeria Napoletana, Sally's Apizza and Modern Apizza. March 26 and 28. For details and other screenings, visit: www.pizzaalovestory.com/.
Raphael and His Circle Exhibit at National Gallery of Art
In celebration of the 500th anniversary of the artist Raphael's death, the National Gallery of Art, in Washington, D.C., presents 25 of his prints and drawings in an intimate installation. Now until June 14. For details, visit: http://bit.ly/3akNFQo.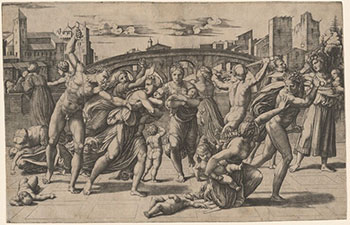 Una Storia Segreta Exhibit Now Online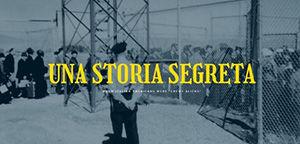 The exhibit Una Storia Segreta: When Italian Americans Were "Enemy Aliens" which opened at the Museo Italo Americano in San Francisco in 1994, now can be seen online where it tells the story and provides the facts about Italian American restriction, internment and evacuation during World War II. Visit: https://unastoriasegreta.com/.
Zucchero Concert – 15% Discount for Tickets!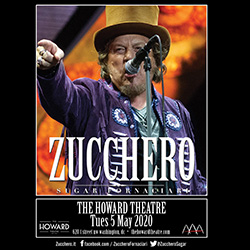 Credited as the father of Italian blues and boasting over 80 million records sold worldwide, Zucchero is coming back to the United States. A regular on the world stage, having recorded, written and performed with such legendary stars as Pavarotti, Queen, Joe Cocker, Miles Davis, Bono, Eric Clapton and many more, Zucchero will showcase songs from his new album D.O.C. as well as his hits. After his concert schedule on the West Coast in April, Zucchero will perform in Washington, D.C., on May 5, at 8 p.m., at the Howard Theatre. The 15% off discount is valid for general admission tickets for the concert in Washington, D.C., using code: SUGAR. Tickets: http://bit.ly/ZuccheroDOCTour.
Giuseppe Verdi's I Vespri Italiani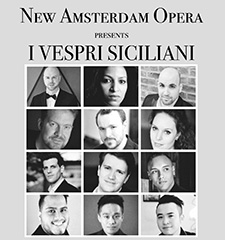 The New Amsterdam Opera (NAO) is proud to present Giuseppe Verdi's opera I Vespri Siciliani in concert with orchestra on Saturday, May 9, at 7 p.m., at The Center at West Park (164 W. 86th Street, at Amsterdam Avenue, NYC). A Preview Concert & Reception will feature highlight performances with Guest Host Ira Siff. March 27, 7:30 p.m., at St. John's in the Village (218 W. 11th Street, NYC). For details about both events, visit: http://bit.ly/2GVScez.
At Casa Belvedere—Staten Island 
The Italian Cultural Foundation at Casa Belvedere's Culinary Classes offer recreational and educational culinary experiences on a year-round basis. Daytime and evening classes are held in Casa Belvedere's state-of-the-art Cucina Colavita Kitchen and are available for adults and children: https://bit.ly/2UVKiYi.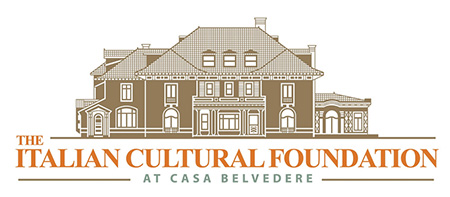 Weekend language immersion courses for 2020 are offered for the following weekends: March 27-29, and May 1-3. Visit: https://bit.ly/2LKLg5I. For more information on these and other Casa Belvedere programs, visit www.casa-belvedere.org or call 718-273-7660.
Auguri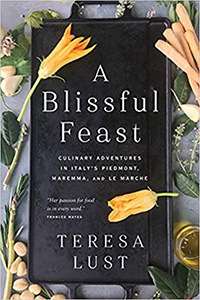 Teresa Lust's A Blissful Feast: Culinary Adventures in Italy's Piedmont, Maremma, and Le Marche
Auguri to NIAF Member Teresa Lust for her latest book, A Blissful Feast, which will be released on March 3! As much a cultural journey as it is a cooking lesson, A Blissful Feast takes readers on a series of culinary adventures in Italy's Piedmont and Le Marche regions, and the Maremma area in Tuscany and Lazio. With passionate prose only possible from someone who has immersed herself in this lifestyle, Lust explores the mentors, history and overall cultural palate of the country that taught the world how to eat. A Blissful Feast contains a few mouth-watering recipes, but it's not a cookbook, and it's not just for people who love cooking. It's for people who enjoy Italy, eating, traveling, cooking, memoirs and cultural history—a truly delicious literary dish! Order at https://amzn.to/2Ou6dUS.
Support our Sponsors
Your Italian Passport
L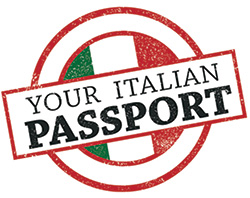 ooking for professional help with building your application for Italian citizenship? Your Italian Passport is here to help!
Your Italian Passport is a U.S.-based company offering comprehensive services for Italian Americans seeking to obtain Italian dual citizenship. Like so many things Italian, Your Italian Passport is a business of organic roots grown over time with care and committed to giving personalized attention to each and every client.
Visit our website www.youritalianpassport.com and be on your way to living la dolce vita! As always, NIAF members receive a discount on all services offered. A new world awaits with Your Italian Passport! Contact us today!
Say "Buongiorno" in the Eternal City with a cappuccino 

From Washington IAD arrive in Rome refreshed and enjoy Italy's favorite breakfast, a delicious cappuccino and hot croissant, before beginning your day visiting its famous sites. Or just take in the city's mood where history and modern life mix by strolling down its cobblestone streets and its spacious piazzas.
…and visit all of Europe
With convenient connections from Rome, you can easily plan to visit all of Italy or Europe's major cities. From the beaches of southern Italy to the gems of the north, from Catania to Naples, from Venice to Milan for an exciting tour of relaxation, art and history. Continue your journey towards the hot regions of Spain flying to Madrid and Barcelona, or to the seductive French destinations or reach trendy Berlin and London.
The Washington-Rome flight resumes operations starting from March 12.
Visit www.alitalia.com.
Get Involved with NIAF and the Italian American Community!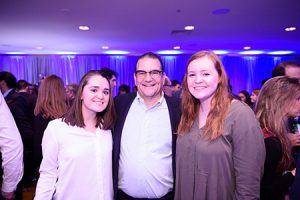 Become a NIAF Member Today! 
Start the new decade off right with becoming a NIAF Member. Purchasing a NIAF Membership goes beyond exclusive discounts, membership benefits, and cultural events. Being a NIAF Member means contributing to the continuation of Italian American culture and heritage – work we could not do without your support. Join today by visiting our website: www.niaf.org/join.

Italian Community Services (ICS) welcomes all NIAF members to visit its website www.italiancs.com and learn how ICS helps the broader Italian American Community. Italian Community Services is the oldest Italian non-profit in North America. Founded by a group of Italian pioneers in San Francisco who had great success (Bank of America, Del Monte Foods, Ghirardelli Chocolates, to name a few) the non-profit's mission is to assist the Italian and Italian American community of California. Italian Community Services defends the Italian language and culture, supports senior citizens with socializing activities, community outreach, financial assistance, and is a point of reference for all things Italian and Italian American. The nonprofit collaborates with the Italian Consulate, Italian Cultural Institute, and all leading West Coast Italian agencies. Since its inception 104 years ago, ICS has helped more than 40,000. Venite a visitarci!
Calling All Voyage of Discovery Alumni 
We're creating an alumni database of past participants in NIAF's Voyage of Discovery and NIAF's Gift of Discovery programs and we need your help! Did you or someone you know participate? If so, let us know. Please email your name, Voyage of Discovery year, and any other information you'd like to share about your experience to voyageofdiscovery@niaf.org.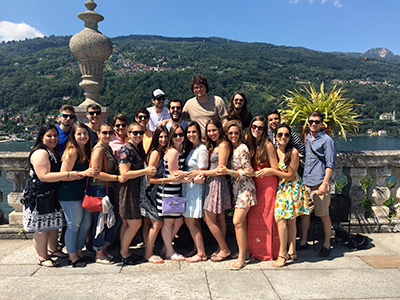 Shop at AmazonSmile and Support NIAF!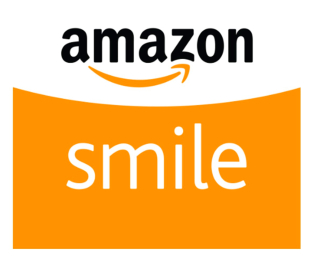 Here's your opportunity to donate to NIAF without costing you a cent! Support the work of NIAF when making purchases on Amazon.com by going to http://smile.amazon.com/ and selecting the National Italian American Foundation as your charity of choice. The AmazonSmile Foundation will donate 0.5 percent of the purchase price from your eligible AmazonSmile purchases to NIAF. AmazonSmile offers the same selection and low prices as Amazon, and customers can still use their Amazon account. The only difference is that, at no extra cost, you are donating to a great cause!
The Italian American Podcast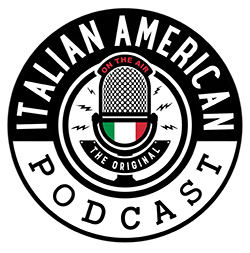 The Italian American Podcast is the first and most engaging podcast dedicated to helping Italian Americans learn about and celebrate their brilliant heritage. Hosts John, Dolores, Pat, Rossella and Anthony are obsessed with our heritage. Each Monday they discuss all things Italian American, including history and family traditions, genealogy, recipes, language, and more, with smarts, heart, and a lot of laughs! The Italian American Podcast's mission is to return you to your roots, or bring your roots to you, bringing the heart of the Italian American experience to the 25 million Americans lucky enough to have been born Italian! The hosts are joined by celebrity guests, experts, authors and everyday Italian Americans for honest and thoughtful conversations digging deep into the "hows and whys" of who we are. And, like all the best Italian American conversations, it takes place around the kitchen table, meaning every time you tune in you'll be entertained, educated, and brought right back to where you belong… among family! Listen to the Podcast's latest episodes here: http://ow.ly/qZRI301LHRm.
Turn on Italics TV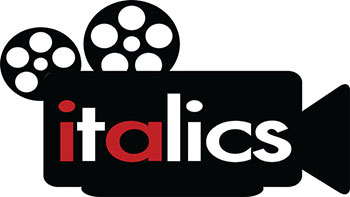 For monthly cable-TV programming for the Italian American community, tune in to Italics, the Italian American TV magazine, produced by The John D. Calandra Italian American Institute at Queens College in New York and hosted by Anthony J. Tamburri, dean of The Calandra Institute. Check your local New York and New York State cable-TV listings for Italics, or find it on CUNY-TV website, and on-demand on the YouTube channel and Facebook.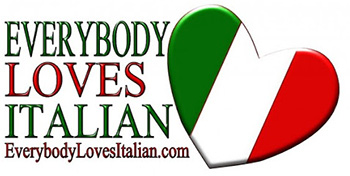 Everybody Loves Italian! On the Radio!  
Join hosts Frank Granieri and Dominic Mevoli to celebrate the everyday Italian American family and experience, plus interviews with personalities, stories, recipes and more! Sundays 6 a.m. and 5 p.m., on WWDB 860 AM Philadelphia; and streaming worldwide! Find them on Facebook. For more information, visit: www.everybodylovesitalian.us.
---
Reach more than 170,000 NIAF members and Italophile readers by
advertising in an upcoming edition of NIAF's monthly e-Newsletter!
Contact: nwulderk@niaf.org.
NIAF e-Newsletter edited by Natalie Wulderk