NIAF NEWS
NIAF's Congressional Fellowship – Deadline Tonight!
In September 2021, the Foundation will place up to five outstanding Italian American college students and recent graduates in the offices of members of the Italian American Congressional Delegation (IACD) to encourage and support the next generation of Italian American leadership. NIAF will award fellows with a stipend of $1,000 for their work. The application deadline is June 1 at 11:59 p.m. EDT. For details, visit: https://bit.ly/2QPBR0l.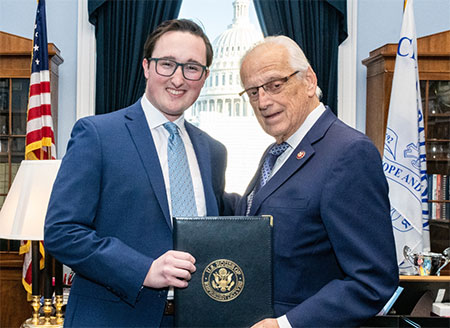 NIAF on Campus Fellowship – Apply Today!
Be a leader of the Italian American community on your college campus! We are looking for college students passionate about their Italian heritage who want to have a voice in Italian American affairs for our 2021-2022 NIAF on Campus Fellowship Program. Student Fellows will become long-term fellows of the Foundation and become a part of NIAF's network of Italian American student organizations across the country. Application deadline is September 17 at 11:59 p.m. EDT. For more information, go to: http://bit.ly/2uAXnhz.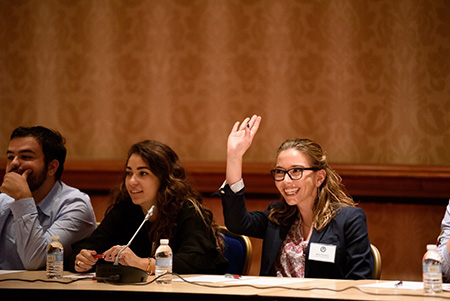 NIAF's 2020 Annual Report is Now Available!
Want a snapshot of NIAF's special programs, memberships and events that happened in 2020? Look no further than NIAF's newly released 2020 Annual Report. Filled with impressive achievements despite the obstacles presented by the pandemic, memorable moments, and bite-size takeaways for every program, the Annual Report is a testament to the Foundation's mission to preserve and promote Italian American heritage and to strengthen ties between the United States and Italy. View the Report: https://bit.ly/3vtzqms.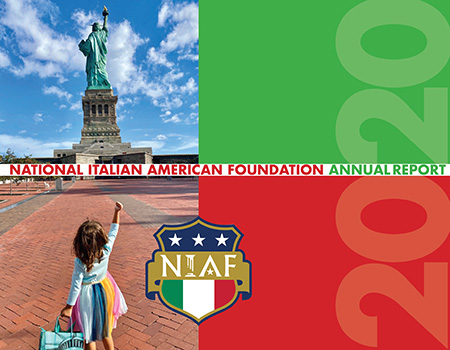 Read Back Issues of Ambassador Magazine!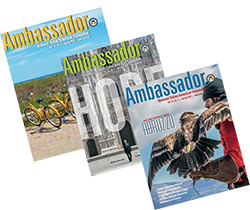 Due to the financial constraints presented by the pandemic, NIAF has made the difficult decision to indefinitely suspend the summer issue of Ambassador magazine. We will continue to publish the fall, winter and spring issues. Meanwhile, all issues from the past decade are available online for free on our website. So, feel free to peruse the plethora of amazing content in our past issues at www.niaf.org/ambassador.  
NIAF Condemns SNL Wario Skit
In response to the recent Saturday Night Live Wario skit, NIAF protested that the parody demonstrated that a profound double standard continues to exist when it comes to "acceptable" caricaturing of Italians in popular culture. Read our statement at https://bit.ly/33A4nZQ as well as our coverage in the New York Post and Vanity Fair.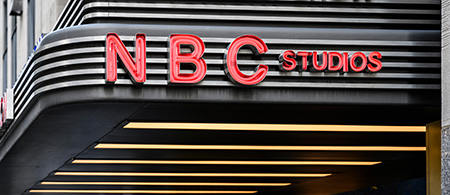 NIAF Opposes NYC Department of Education's Decision to Eliminate Columbus Day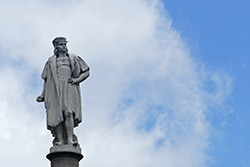 NIAF stands firmly in opposition to the New York City Department of Education's decision to eliminate Columbus Day and replace it with Italian Heritage Day/Indigenous People's Day. This decision, which was arrived at without any community input, effectively pits two communities, both worthy of their own independent celebrations, against each other. Read NIAF's statement at https://bit.ly/3xZM0vw. To learn more about NIAF's Columbus initiatives, visit www.niaf.org/columbus.
NIAF Supports Maestro Gianandrea Noseda and the NSO with $10,000 Grant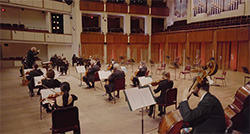 NIAF donated $10,000 to support Celebrating 160 Years of Bilateral Relations between Italy and the United States, a special virtual concert performed by Maestro Gianandrea Noseda and the National Symphony Orchestra at the John F. Kennedy Center for the Performing Arts in Washington, D.C. The concert features a repertoire by Italian and American composers to commemorate the historic anniversary. Learn more and watch the virtual concert for free: https://bit.ly/3yyseaB.
NIAF's "Make Sunday Italian Again" Wooden Spoon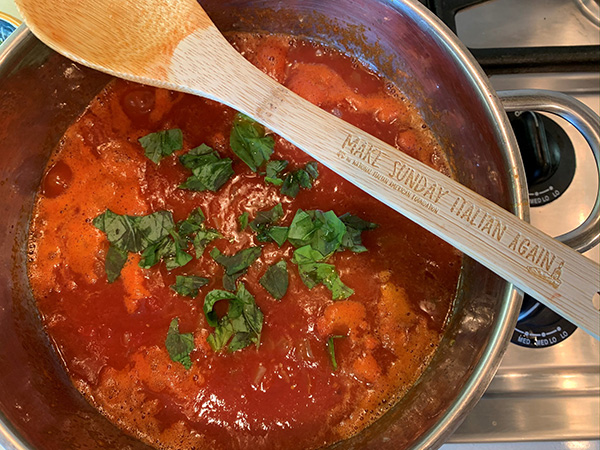 Cook your family-favorite sugo (sauce or gravy) recipe with NIAF's wooden spoon! Sunday Dinner is one of our time-honored traditions that make us Italian American, so keep that tradition alive with NIAF. Order now: http://bit.ly/2PINvtw.
NIAF's Virtual Repository
NIAF is keeping tabs of all the latest major Italian and Italian American virtual tours, shows, podcasts, performances and films—all for the comfort and convenience of your own home. We have some new additions to each section, so be sure to visit: www.niaf.org/repository.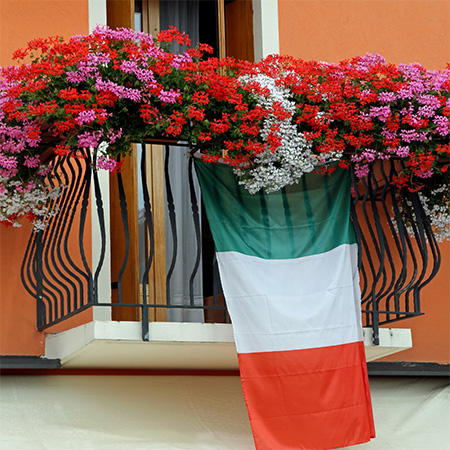 The Museum on Italian Immigration at NIAF 
The Museum is closed until further notice. The safety and enjoyment of our guests is our foremost concern. For general information about the museum, visit www.niaf.org/culture/niaf-museum/.
Virtual Events
Requesting Naturalization Records – New Procedures – June 9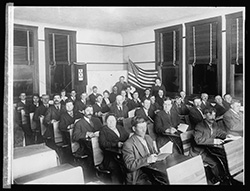 If you are starting your journey to Italian dual citizenship, naturalization records are the most important documents that can either qualify you or not. Bianca Ottone, founder of My Italian Family, will teach you how to take a closer look at Naturalization Records, how to research them, and where to find them. We will also show examples on how to make a FOIA request, request a Certificate of Non-Existence, and more. You will learn about online genealogy resources (many you may not even know exist), and support the National Italian American Foundation at the same time. June 9, at 6 p.m. EST. Register now: https://bit.ly/3vrCI9g.
Applying for Citizenship via Residency in Italy – June 16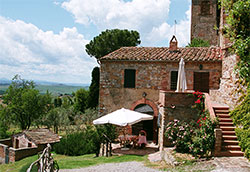 Join Lauren Hopkins, founder of Your Italian Passport, as she walks you through the process of obtaining your Italian dual citizenship through establishing residency in Italy. June 16 at 6 p.m. EST. Register now: https://bit.ly/2RanPJy.
Sipping Sun Rays of Italy: A Summer Italian Wine Experience – June 22
Celebrate the kickoff of summertime together while wine author Tony Margiotta guides you virtually across Italy through a glass of vino. In this virtual wine experience, Tony will take you across sun-kissed Italy with artisanal wines that complement the summer season. In this virtual wine class, you'll discover:
Two red and two white wines that transport Italian sunshine into your glass
Which types of Italian reds make good summer wines
A white wine that dramatically claims to turn your veins into gold
The favorite red wine of one of the greatest writers of all time
Five summer wine and food pairings that refresh the soul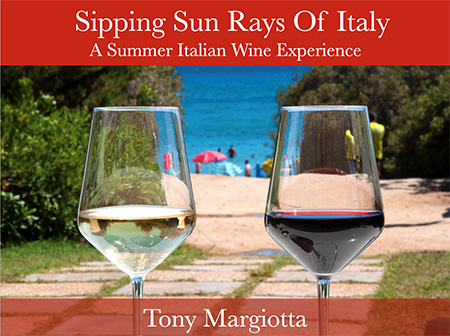 June 22 at 6 p.m. EST. Register and order now because the deadline to order the wine is June 13: www.italianwines.nyc/niaf. *Please note that Gladiator Wines ships to all states EXCEPT Alabama, Arkansas, Kentucky, Mississippi, New Hampshire, North Dakota, Oklahoma, South Dakota, and Utah.
Pride, Passion and Pandemonium: Il Palio di Siena – June 23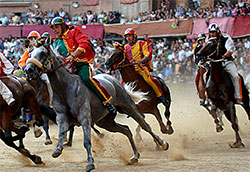 Award-winning author, lecturer and photographer Carla Gambescia will take you through an intense step-by-step explanation of the ancient Tuscan tradition, il Palio di Siena. June 23 at 6 p.m. EST. Register now: https://bit.ly/3nsmcDa.
Un Serata con Toscano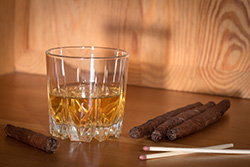 From being born during a summer downpour in 1815 to becoming an Italian icon known and loved all over the world, Manifatture Sigaro Toscano (Toscano Cigars) have grown to become Italy's favorite cigars. Discover the rich history behind Toscano cigars as we join National Brand Ambassador Michael Cappellini for an Italian evening! Registration details forthcoming and will be made available at www.niaf.org/virtualevents.
Access Past NIAF Virtual Events!
Check out our past webinars covering dual citizenship, genealogy and history to Italian cuisine, wine and culture, and more. If you missed any of this outstanding programming, you can access the recordings on our website! To register and to view past as well as upcoming webinars, visit: www.niaf.org/virtualevents.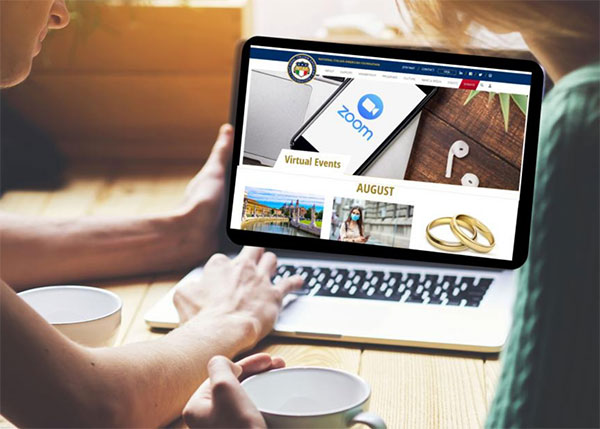 Support our Sponsors!
Dedicate June to Dad with Terra Foods!
Celebrate Dad this month by cooking with unbeatably fresh and authentic Italian ingredients from Terra Foods! As a NIAF supporter, use code NIAF62021 to get 10% off! And, if you spend $100 on your order, you'll also receive a free item courtesy of Terra Foods! With this great deal, might as well have a summer Italian feast! Offer valid until June 30. Shop now at www.terrafoodstore.com.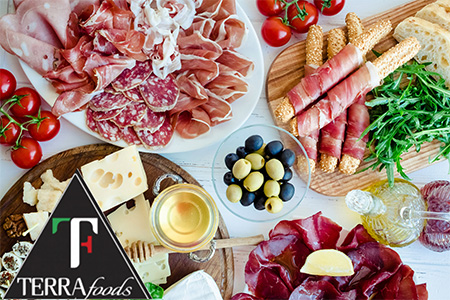 Pomora – Adopt an Olive Tree in Italy!
Introducing NIAF's newest sponsor! By adopting an olive tree through Pomora, you'll have some of the finest Italian olive oil you'll ever taste delivered right to your door. You can also rest easy knowing that you are supporting two artisan growers in Sicily and Campania who use traditional farming methods, which respect and protect mother earth. With Pomora, doing good tastes good! NIAF Members receive 15% off the first quarter of an Adoption. Join NIAF and log in to your Membership Portal for the discount code. To learn more about Pomora, visit: https://pomora.com/.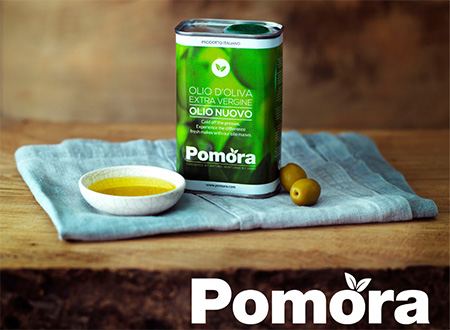 NIAF Member Discount for Your Italian Passport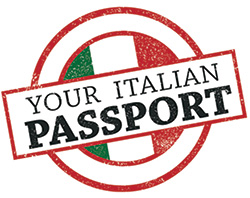 Looking for professional help with building your application for Italian citizenship? Your Italian Passport is here to help!
Your Italian Passport is a U.S.-based company offering comprehensive services for Italian Americans seeking to obtain Italian dual citizenship. Like so many things Italian, Your Italian Passport is a business of organic roots grown over time with care and committed to giving personalized attention to each and every client.
Visit its website www.youritalianpassport.com and be on your way to living la dolce vita! As always, NIAF members receive a discount on all services offered. A new world awaits with Your Italian Passport! Contact us today!
Dolce Italiana – New Products & 10% Discount Code!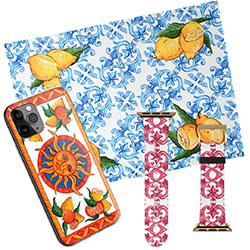 Enjoy a piece of Italy always with Dolce Italiana luxury phone cases, and the newly launched Apple Watch bands and home accessories, featuring hand-painted artisanal Italian designs! NIAF Members receive 10% discount on all purchases from www.dolceitaliana.com by obtaining the discount code through their NIAF Membership Portal. If you're not a NIAF Member, join today: www.niaf.org/join.
Auguri
Giovanna McBride's Gigi at the White House!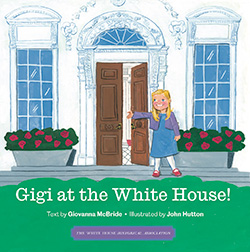 Congratulations to NIAF Friend Giovanna McBride for publishing her new children's book about her own childhood, Gigi at the White House! During the George W. Bush Administration, Gigi had many adventures visiting her mother Anita Bevacqua McBride, then chief of staff to First Lady Laura Bush and now a NIAF Board Member and its Vice Chair National. Giovanna is a college student who loves children's literature. So, she is sharing her special childhood memories of visits to the White House from 2005 to 2009, including her favorite stories of exploring the White House at the Easter Egg Roll, Fourth of July, Halloween, and Christmas celebrations, and the friends she made, such as the First Lady, Secret Service agents, the White House pastry chefs, and the White House florist. She hopes that the book will encourage children to learn more about the White House and life there. Illustrations by artist John Hutton. Available on the White House Historical Association's website: https://bit.ly/3yP5zXV.
Michelle Gagliano's Traveling Roots Exhibit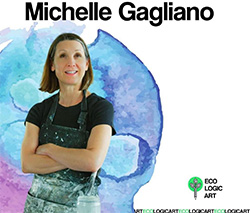 Congratulations to NIAF Member and artist Michelle Gagliano for her upcoming exhibitions in  June, September and November in Italy. Represented by La Nica Art Gallery in Rome, among others, Gagliano's exhibitions are for both sustainable art and Dante's La Divina Commedia. They will be held in galleries in Tuscany, and other venues in Rome. To learn more about Gagliano, whose studio is in Virginia, and to see her work, visit www.michellegagliano.com/ or www.gallerialanica.it/.
Get Involved with NIAF and the Italian American Community!
Virtual Italian Classes – NIAF Member Discount

NIAF is partnering with the Italian Cultural Society (ICS) of Washington, D.C., to offer NIAF Member discounts to three Italian language courses this summer: Beginner (A1), Laura's Elementary Review (A2), and Italy Today (B2). Classes begin on June 28. Learn more and register now at https://bit.ly/3bVYomB.
We Surpassed our Goal – Grazie for Your Support!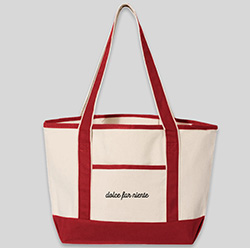 Thank you to everyone who purchased NIAF's limited-edition Dolce Far Niente tote through our Custom Ink Campaign. We exceeded our goal, selling 185 tote bags and raising $3,890 to help NIAF continue its mission of preserving and promoting Italian American heritage and culture. For those who ordered, expect your super chic and versatile canvas tote to be delivered this week! Grazie di cuore for supporting the Foundation!
Join the NIAF Family!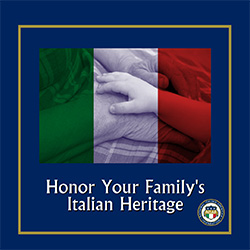 Empower the next generation of Italian American leaders by becoming a Member of NIAF! We are dedicated to education through scholarships, grants and cultural events, and to strengthening the bond between the United States and Italy. NIAF Members receive our acclaimed Ambassador magazine in print, exclusive discounts for dual citizenship services, genealogy research, Italian food products, Italian language and culture courses, and more. Join today by visiting our website: www.niaf.org/join.
Follow NIAF on Social Media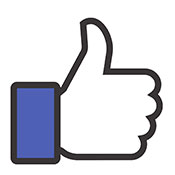 Get the latest Italian and Italian American news by following our Facebook, LinkedIn, Instagram and Twitter!
Support Your Italian Restaurants!
NIAF has an ever-growing list of Italian restaurants, delis and eateries that are providing curbside, pick-up and delivery services to help your community during these difficult times. Got an Italian restaurant you want to tell us about? If it's  in the United States and assisting the community, send it to us. So far, we have more than 616 Italian restaurants located in 42 states and Washington, D.C. See NIAF's list and details on how to submit your favorite Italian restaurant at: www.niaf.org/restaurants.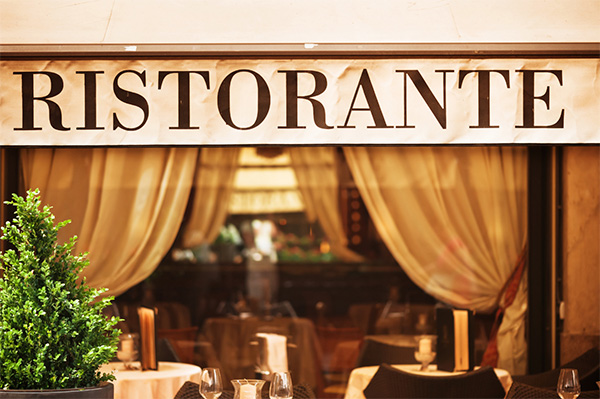 Italian American World War II Heroes – Send Yours to NIAF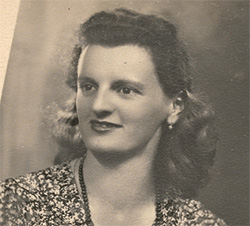 Launched in 2020 to remember the 75th anniversary of the end of World War II, NIAF is recognizing Italian Americans who sacrificed, served and defended peace, freedom and democracy during the war. If a family member served during World War II and you would like to share that with us, email media@niaf.org with the following: a photo, a brief description of your relative's service, where he/she was from, and where his/her Italian origins can be traced to. NIAF is sharing special submissions on NIAF's social media with the hashtag: #IAWW2Heroes and on NIAF's Pensieri Blog: https://niafblog.wordpress.com/.
Support NIAF through AmazonSmile with No Extra Cost!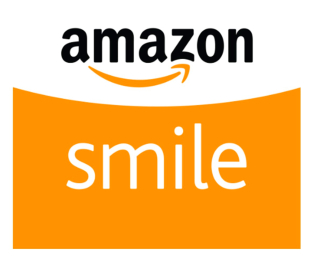 When ordering from Amazon, consider supporting NIAF for future purchases by going to http://smile.amazon.com/ and selecting the National Italian American Foundation as your charity of choice. This is a wonderful opportunity to support NIAF programs and its mission. The AmazonSmile Foundation will donate 0.5 percent of your purchase price to NIAF.  AmazonSmile offers the same selection and prices as Amazon, and customers can still use their Amazon account. The only difference is that, at no extra cost, you are donating to a great cause!
Calling All Voyage of Discovery Alumni
We're creating an alumni database of past participants in NIAF's Voyage of Discovery and NIAF's Gift of Discovery programs and we need your help! Did you or someone you know participate? If so, let us know. Please fill out the form on our website: https://bit.ly/2UzEaXF.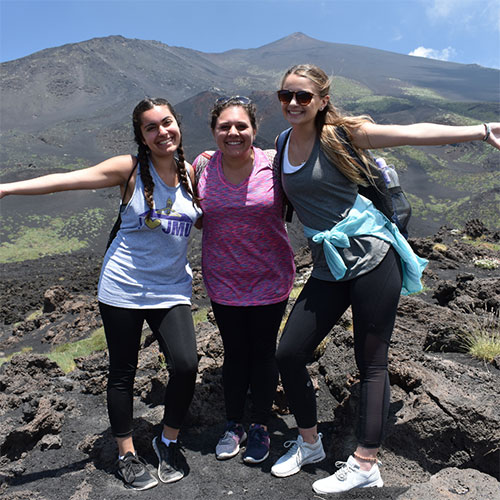 Application Open for ISSNAF's Young Investigator Awards


The Italian Scientists and Scholars in North America Foundation (ISSNAF) annually awards Young Investigator Awards in various disciplines to outstanding, early-career Italian researchers working in the United States or Canada, in recognition of their significant and innovative contributions to their field of research. Winners will receive the Award Winner Certificate and a prize of $3,000. Application deadline is June 30. Learn more: https://bit.ly/3t7oWaA.
Casa Belvedere's June Virtual Events


Casa Belvedere offers a variety of culinary and cultural virtual events this month! Visit casa-belvedere.org or call 718-273-7660.
The Italian American Podcast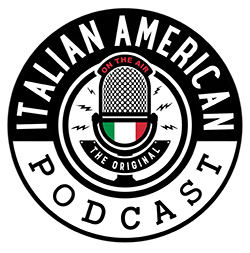 The Italian American Podcast is the first and most engaging podcast dedicated to helping Italian Americans learn and celebrate their brilliant heritage. Hosts John, Dolores, Pat, Rossella and Anthony have been dedicating their time to creating content to keep Italian Americans in tune with their heritage during lockdown—including movie watch-along parties, virtual chats and more! New episodes launch every Monday and the plentiful archive of more than 160 past episodes on their website keeps you entertained during these trying times. Tune in to be entertained, educated, and brought back to where you belong—among famiglia! Start listening here: https://italianamericanpodcast.com/episodes/.
Turn on Italics TV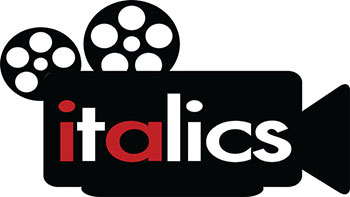 For monthly cable-TV programming for the Italian American community, tune in to Italics, the Italian American TV magazine, produced by The John D. Calandra Italian American Institute at Queens College in New York and hosted by Anthony J. Tamburri, dean of The Calandra Institute. Check your local New York and New York State cable-TV listings for Italics, or find it on CUNY-TV website, and on-demand on the YouTube channel and Facebook.
---
Reach more than 175,000 NIAF members and Italophile readers by
advertising in an upcoming edition of NIAF's monthly e-Newsletter!
Contact: gmileti@niaf.org.
NIAF e-Newsletter edited by Natalie Wulderk