NIAF NEWS
Purchase NIAF Polo Shirts for Father's Day – Deadline is Tonight!
Show your Italian American pride by purchasing a classy and comfy NIAF polo! Orders will be shipped two weeks after the campaign ends—just in time to give the polo to dad for Father's Day! This two-week fundraising campaign with Custom Ink ends tonight at midnight so order your high-quality, limited edition polo(s) before time runs out: https://bit.ly/2WMfigF.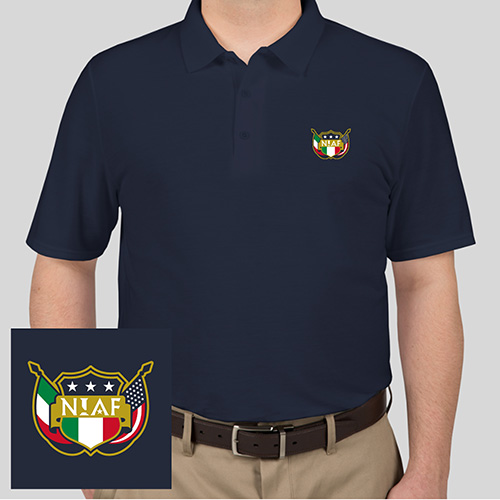 NIAF Events Go Virtual!
As a result of the pandemic, NIAF's traditional source of fundraising has been put on pause, so meanwhile we are looking to virtual events through Zoom as a way to help continue our mission. We want to include everyone so we will be offering a mix of virtual events for free and for a fee. Please register for upcoming events that require a fee to support the Foundation and its mission. Upcoming event topics include, dual citizenship, genealogy, Italian language and culture, history, and more! Visit: www.niaf.org/virtualevents.

NIAF Discount for Virtual Italian Language & Culture Classes – Register Now!
As part of NIAF's virtual events, the Foundation is partnering with the Italian Cultural Society of Washington, D.C., to offer discounted virtual Italian language and culture classes to its NIAF Members for this summer!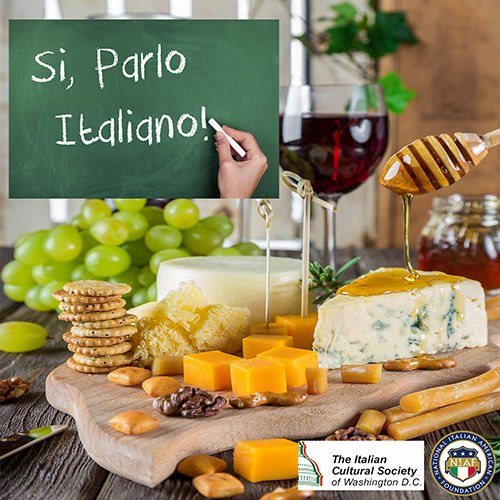 Beginners 1 with Aperitivo is your chance to learn the language of your Italian ancestors! You will learn how to pronounce words properly, how to greet each other formally and informally, how to introduce yourself, how to describe things using the present tense, and how to ask for information. The best part? The last 15 minutes are dedicated to preparing and sharing a virtual aperitivo Italian style! Prior Italian language knowledge isn't required. The course will be offered weekly from June 4 to August 6.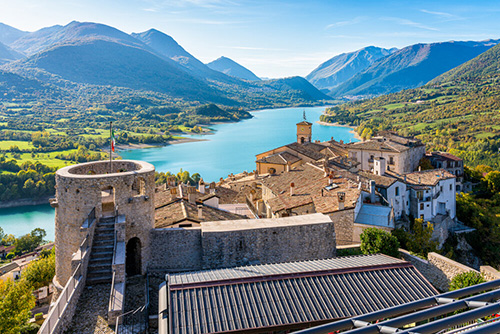 In the Discover the Regions of Italy series, take a virtual tour of one or more of these exquisite Italian regions: Abruzzo, Sardegna, Emilia Romagna and Veneto! Each region offers three lessons guided by an instructor who is native from that region who shares with you the region's history, archeology, art, traditions, gastronomy, wine and natural beauty! This course series will be taught in English and will commence with Abruzzo on June 2.
Register for classes now at https://bit.ly/3gus3En.
Join NIAF in June!
Support the Foundation's mission during this difficult time by becoming a NIAF Member this month for our #JoinNIAFinJune membership campaign. Throughout June, NIAF will showcase the resources, scholarships, grants, programs, and other benefits we give to the Italian American community on NIAF's social media using the hashtag #JoinNIAFinJune. If we have Italian Americans and Italophiles like YOU joining and supporting our cause, NIAF can more effectively carry out our mission to preserve, protect and promote Italian American heritage. Become a NIAF Member today: http://bit.ly/38dFMtX.
NIAF Membership Giveaway with My Dad's Sauce!
To kickstart our #JoinNIAFinJune membership campaign, NIAF is offering its members a chance to win a jar of My Dad's Sauce, a NIAF Buon Appetito! apron, a NIAF "Make Sunday Italian Again" wooden spoon, and Celebrity Chef Mary Ann Esposito's latest cookbook Ciao Italia: My Lifelong Food Adventures in Italy! NIAF Members eligible to win this gift must follow these three steps:
Like NIAF, Mary Ann Esposito, and My Dad's Sauce's Facebook pages;
Follow both NIAF and My Dad's Sauce's Instagram accounts; and
Email media@niaf.org confirming that they did steps 1 and 2 above.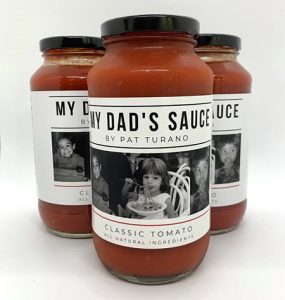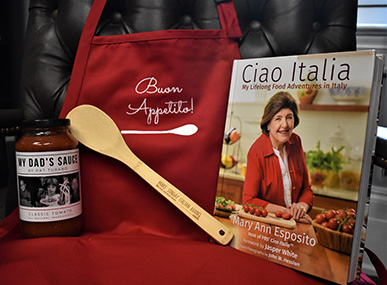 The contest will run until June 10. The winner will be announced on June 12. Questions? Email
media@niaf.org
.
NIAF COVID-19 Pandemic Relief Efforts – Thank You Donors
NIAF has helped to address the critical situation in Italy and the America and provided medical and safety guidance for Americans. Thank you to those of you who have donated to the fundraising campaigns we have listed on our website. Most of these campaigns  have concluded and achieved impressive goals to aid those living in both countries we love so much. To find out the status of these campaigns, which helped feed EMTs, provide medical supplies to hospitals, fund COVID-19 vaccine research, and sew masks, visit: www.niaf.org/coronavirusrelief.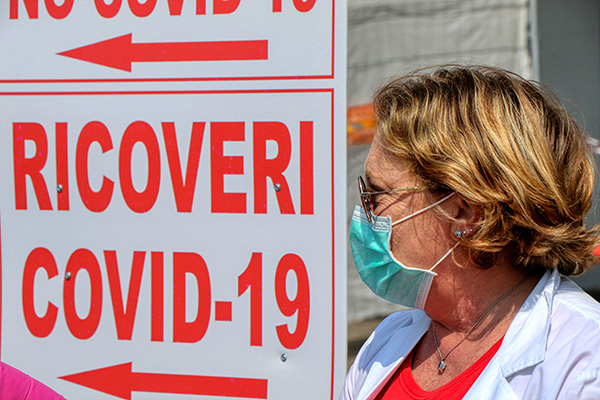 Attention Voyage of Discovery/Gift of Discovery Alumni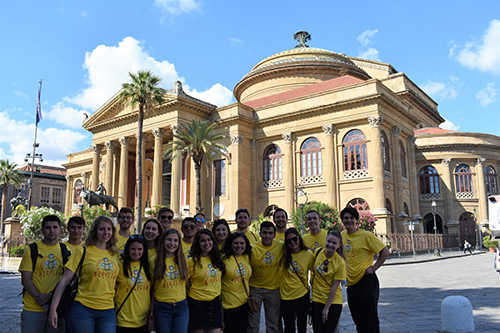 You have may have seen the social media campaign encouraging users to share their graduation picture as a way to pay homage to the Class of 2020 who will not have a commencement day this year due to the COVID-19 pandemic.
Sadly, the 2020 Voyage of Discovery (VOD) has too been cancelled. This is the first time in the program's 20 years that we will not be taking a group of young Italian Americans to Italy. And this is the 20th year of the trip! The VOD 2020 class would have been in Italy from May 26 to June 6. So, we here at NIAF thought we would salute the VOD and ask YOU to post a picture from your trip. It can be a picture of anything from your incredible days in Italy, just as long as you tag us on Facebook or @NiafItalianAmerican on Instagram along with #NIAF #VOD or email your photo to media@niaf.org and we will post it.
Also, we're creating an alumni database of past participants in NIAF's Voyage of Discovery and NIAF's Gift of Discovery programs and we need your help! Did you or someone you know participate? If so, let us know. Please email your name, Voyage of Discovery year, and any other information you'd like to share about your experience to voyageofdiscovery@niaf.org.
Check out NIAF's Virtual Repository!
NIAF is excited to bring you Italian and Italian American virtual tours, shows, podcasts, performances and films—all for free and to the comfort and convenience of your own home. Visit: www.niaf.org/repository.

Another perfect gift for Father's Day – NIAF's "Make Sunday Italian Again" Wooden Spoon!
Sunday Dinner is one of our time-honored traditions that make us Italian American, so give dad a NIAF wooden spoon and spend some quality time making sugo together this Father's Day using his new spoon: http://bit.ly/2PINvtw.

Temporarily Closed: The Museum on Italian Immigration at NIAF
The Museum is closed until further notice. The safety and enjoyment of our guests is our foremost concern. For general information about the museum, visit http://bit.ly/2wQC644.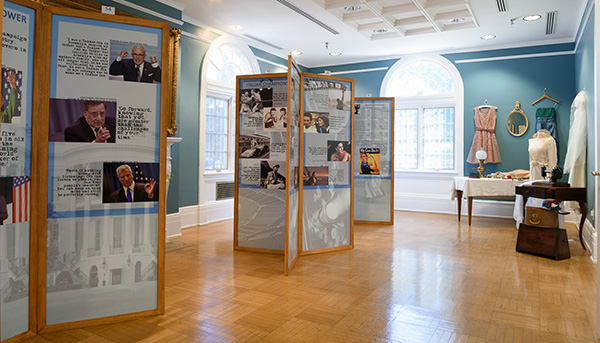 USA News & Events
Support Your Italian Restaurants!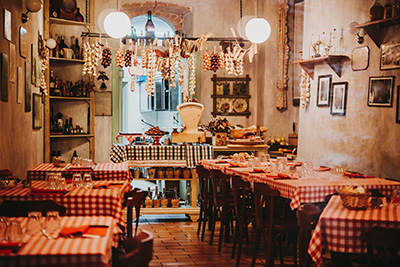 NIAF has an ever-growing list of Italian restaurants, delis and eateries that are providing curbside, pick-up and delivery services to help your community during these difficult times. Got a restaurant you want to tell us about? If you know of any Italian restaurants anywhere in the United States assisting the community, send it in. So far, we have more than 460 Italian restaurants located in 28 states and Washington, D.C. See NIAF's list and details on how to submit your favorite Italian restaurant at: www.niaf.org/restaurants.
IAMLA's Object Collection is Now Online!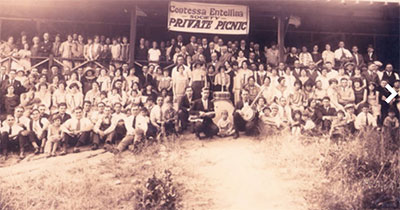 Last August, the Italian American Museum in Los Angeles (IAMLA) made its photographic collection accessible online. Since then, scores of people from around the world have used the museum's online platform to search the photographic collection. It has proven to be a valuable tool for researchers and the general public. Several people have contacted the IAMLA to report that they discovered never-before-seen images of family members! As the museum continues to catalog and digitize its collection, the online databases will expand, eventually providing access to the museum's vast archival collection and additions from the object collection as well. View the online collection at: http://bit.ly/2OtzoHS.
Una Storia Segreta Exhibit Now Online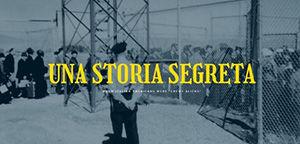 The exhibit Una Storia Segreta: When Italian Americans Were "Enemy Aliens" opened at the Museo Italo Americano in San Francisco in 1994 and is now available online, providing access to facts about Italian American restriction, internment and evacuation during World War II. Visit: https://unastoriasegreta.com/.
Auguri
Dick Rosano's Islands of Fire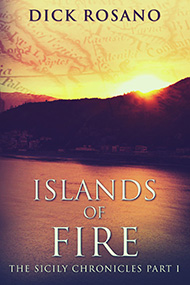 Congratulations to NIAF Member, novelist and Ambassador magazine's wine columnist Dick Rosano for his latest novel Islands of Fire. When Luca went to Sicily in search of his parents' roots, he didn't count on meeting Vito: a wizened old man who seemed to embody the history of the island in his bones. He also didn't count on Vito taking him back centuries – millennia – to the ancient times when Sicily was settled by seafaring people and fought over by warring tribes and invaders. Islands of Fire is the first of a two-part historical fiction series that takes the reader on a journey through time, from the volcanic origins of this island to the era of the Roman Empire. It chronicles the island's history as a waystation in the Middle Sea at the heart of western history. Available on Amazon: https://amzn.to/3chRsxP.
Janet Sierzant's Donna di Sciacca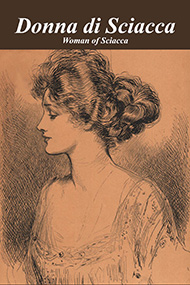 Congratulations to NIAF Member Janet Sierzant for her new book Donna di Sciacca, a compelling story that chronicles the life of an Italian woman whose story begins in Brooklyn during the 1930s and '40s. Jeanette grows up in a loving home with her three older sisters. Their mother was born in America, and their father immigrated from Sicily. The girls were as American as they were Italian, but sometimes the two cultures clashed. Jeanette falls in love with her cousin, an acceptable relationship in Sicily, but taboo in America. Upon the death of her mother, Jeanette returns to Brooklyn and fulfills her father's desire to reconnect with his family back in Sciacca. She falls in love again, but her life is about to take another turn…. Available on Amazon: https://amzn.to/2ZNGbCy.
Support our Sponsors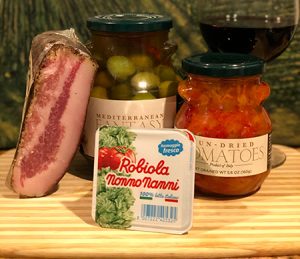 Order Italian Groceries from Sogno Toscano!
Sogno Toscano has partnered with NIAF to give 10% off your order from sognotoscano.com. Enter our discount code NIAF10 to receive the 10% discount. You will also help the Foundation because for every purchase that uses our discount, NIAF receives a percentage from the sale to help us continue our mission through these times. So order your Italian go-to basics and delicacies at sognotoscano.com.
Your Italian Passport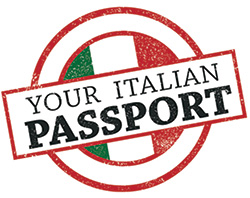 Looking for professional help with building your application for Italian citizenship? Your Italian Passport is here to help!
Your Italian Passport is a U.S.-based company offering comprehensive services for Italian Americans seeking to obtain Italian dual citizenship. Like so many things Italian, Your Italian Passport is a business of organic roots grown over time with care and committed to giving personalized attention to each and every client.
Visit our website www.youritalianpassport.com and be on your way to living la dolce vita! As always, NIAF members receive a discount on all services offered. A new world awaits with Your Italian Passport! Contact us today!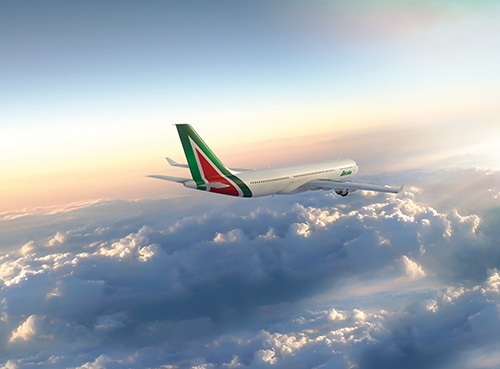 During the month of June, Alitalia will be resuming many flights within its domestic and international network. Starting June 2, nonstop service between Rome Fiumicino and New York will resume. In addition, this month the Rome hub will also increase flights to Cagliari, Catania and Palermo and overall connect to Alghero, Bologna, Bari, Genoa, Lamezia Terme, Milan, Naples, Olbia, Pisa, Turin, Venice and, abroad, besides New York, with Barcelona, Brussels, Frankfurt, Geneva, London, Madrid, Munich, Paris and Zurich. Alitalia also continues to organize special flights, in coordination with the Crisis Unit of the Italian Ministry of Foreign Affairs, operating special flights to facilitate the repatriation of Italians.
Preserving the safety and health of our customers has always been our priority, so we require all passengers to wear a protective mask, we ensure clean air on-board thanks to our HEPA filters and vertical circulation of 99.7 pure air, and our planes are sanitized daily. All flights are operated with reduced passenger capacity in order to comply with the provisions of the Italian law on social distancing on board aircraft.
Visit www.alitalia.com.
Get Involved with NIAF and the Italian American Community!
Wear your NIAF Apron & Share!
Have you worn your NIAF Buon Appetito! yet? If so, snap a photo of you sporting your apron while you cook—tag NIAF on social media & use the hashtag #NIAFcooksTogether! NIAF is also accepting photos via email at media@niaf.org.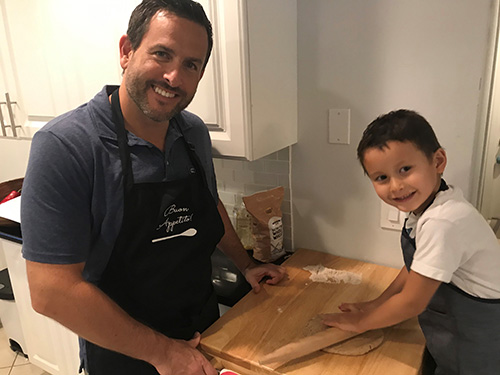 Support NIAF through AmazonSmile with No Extra Cost!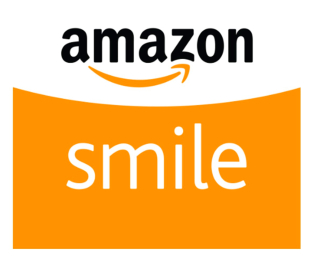 Ordering from Amazon during the COVID-19 outbreak? Consider supporting NIAF for future purchases by going to http://smile.amazon.com/ and selecting the National Italian American Foundation as your charity of choice. This is a wonderful opportunity to support NIAF programs and its mission during these difficult times. The AmazonSmile Foundation will donate 0.5 percent of the purchase price from your eligible AmazonSmile purchases to NIAF. AmazonSmile offers the same selection and low prices as Amazon, and customers can still use their Amazon account. The only difference is that, at no extra cost, you are donating to a great cause!
NIAF's Pensieri Blog Wants You!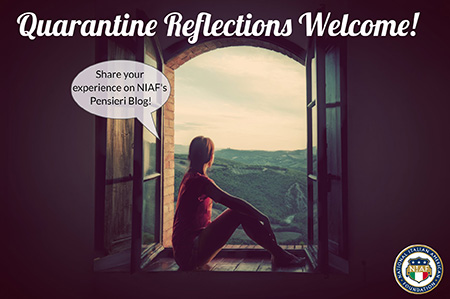 We want your voices heard! The Foundation is fostering a virtual community for people to share their stories at this stressful pandemic time. NIAF's Pensieri Blog is giving people in Italy and America a space to voice their reflections about the pandemic and their first-hand experiences. If you would like to share your thoughts, your hopes, what you're up to these days, what the situation is like where you live, or just your feelings in response to what is happening, we welcome them. Please send your reflection (please try to keep reflections to 500 words maximum) to media@niaf.org and include any relevant high-resolution photos. To see who has already shared on the blog, visit: https://niafblog.wordpress.com/.


Italian Community Services (ICS) welcomes all NIAF members to visit its website www.italiancs.com and learn how ICS helps the broader Italian American Community. Italian Community Services is the oldest Italian non-profit in North America. Founded by a group of Italian pioneers in San Francisco who had great success (Bank of America, Del Monte Foods, Ghirardelli Chocolates, to name a few) the non-profit's mission is to assist the Italian and Italian American community of California. Italian Community Services defends the Italian language and culture, supports senior citizens with socializing activities, community outreach, financial assistance, and is a point of reference for all things Italian and Italian American. The nonprofit collaborates with the Italian Consulate, Italian Cultural Institute, and all leading West Coast Italian agencies. Since its inception 104 years ago, ICS has helped more than 40,000. Venite a visitarci!
The Italian American Podcast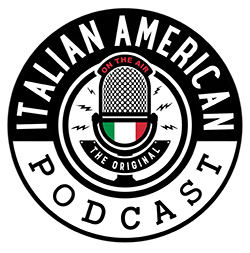 Has staying home got you down? Spend your time in quarantine with The Italian American Podcast! The Italian American Podcast is the first and most engaging podcast dedicated to helping Italian Americans learn and celebrate their brilliant heritage. Hosts John, Dolores, Pat, Rossella, and Anthony have been dedicating their time to creating content to keep Italian Americans in tune with their heritage during lockdown—including movie watch-along parties, virtual chats and more! New episodes launch every Monday and there is a plentiful archive of more than 130 past episodes on their website to keep you entertained during these trying times. Tune in to be entertained, educated, and brought back to where you belong—among famiglia! Start listening here: https://italianamericanpodcast.com/episodes/.
Turn on Italics TV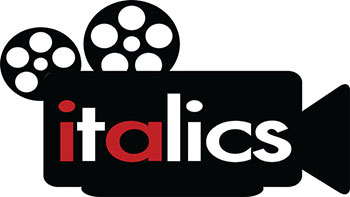 For monthly cable-TV programming for the Italian American community, tune in to Italics, the Italian American TV magazine, produced by The John D. Calandra Italian American Institute at Queens College in New York and hosted by Anthony J. Tamburri, dean of The Calandra Institute. Check your local New York and New York State cable-TV listings for Italics, or find it on CUNY-TV website, and on-demand on the YouTube channel and Facebook.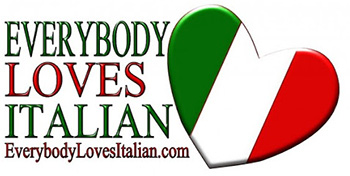 Everybody Loves Italian! On the Radio!   
Join hosts Frank Granieri and Dominic Mevoli to celebrate the everyday Italian American family and experience, plus interviews with personalities, stories, recipes and more! Sundays 6 a.m. and 5 p.m., on WWDB 860 AM Philadelphia; and streaming worldwide! Find them on Facebook. For more information, visit: www.everybodylovesitalian.us.
---
Reach more than 170,000 NIAF members and Italophile readers by
advertising in an upcoming edition of NIAF's monthly e-Newsletter!
Contact: nwulderk@niaf.org.
NIAF e-Newsletter edited by Natalie Wulderk