NIAF NEWS
Felice Anno Nuovo! Happy New Year!
NIAF wishes that this new year brings health and happiness to you and your loved ones!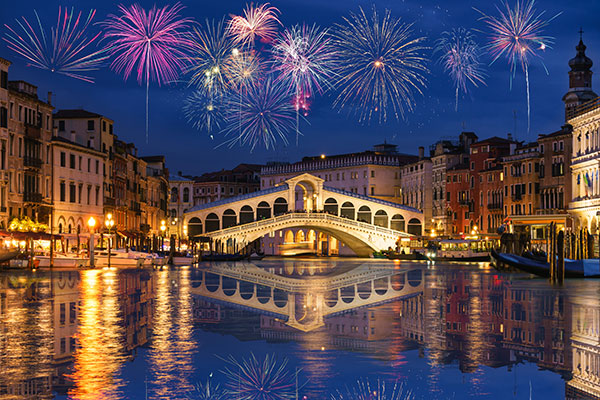 Check out NIAF Virtual Events – Past and Present!
NIAF is bringing you engaging virtual events through Zoom to enjoy through the new year! This month, the last two sessions of a seven-part opera series will deepen your appreciation for this unique art form: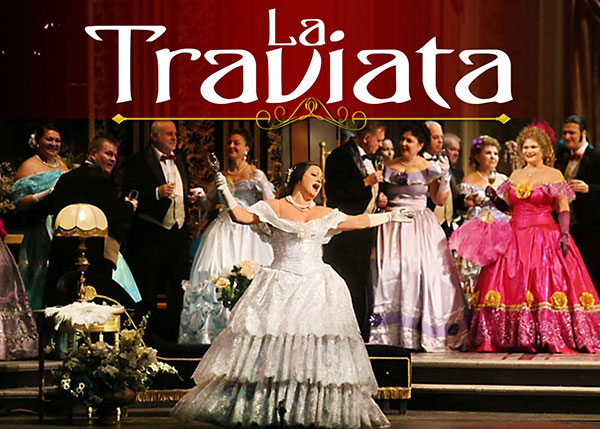 La Traviata by Verdi, January 6, 12 – 1 p.m. EST
La Bohème by Puccini, January 13, 12 – 1 p.m. EST
Please register for events that require a fee to support NIAF and its mission as the Foundation's traditional source of fundraising is on pause as a result of the pandemic. To register, and to view past as well as upcoming webinars, visit: www.niaf.org/virtualevents.
Deadline Extended: Apply to Christopher Columbus Essay Contest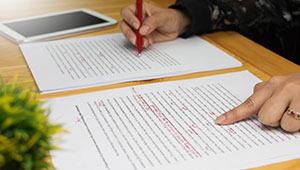 Calling all high school students! Submit your essay to the NIAF NCCA Christopher Columbus Essay Contest. Three outstanding essays will be chosen from the submissions to win a cash prize; the first-place winner will receive a $1,200 prize and an all-expense-paid trip to Washington to read his or her essay at the 2021 Columbus Day event in Washington, D.C. Deadline is February 15. For more information, visit https://bit.ly/3mxgzSM or email education@niaf.org.
Apply to NIAF Scholarships! 
Applications for the 2021-2022 NIAF Scholarships are now open! Scholarships range from $2,500 – $12,000 and are awarded to undergraduate, graduate, post-graduate, medical, and legal students. If you are Italian American or if you are studying Italian in college, apply today! Deadline is March 1, 11:59 p.m. EST. For more information, email education@niaf.org or visit: https://bit.ly/2HwlwMI.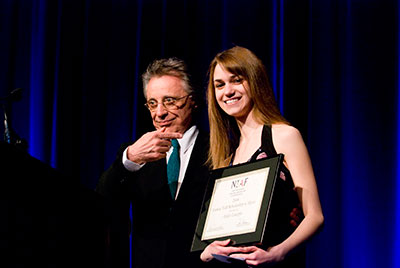 NIAF's "Make Sunday Italian Again" Wooden Spoon!
Sunday Dinner is one of our time-honored traditions that make us Italian American, so plan to make treasured family recipes this winter with NIAF's wooden spoon. Order now: http://bit.ly/2PINvtw.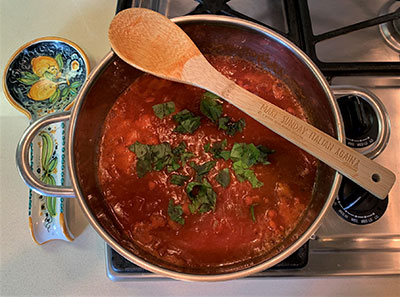 Temporarily Closed: The Museum on Italian Immigration at NIAF
The Museum is closed until further notice. The safety and enjoyment of our guests is our foremost concern. For general information about the museum, visit www.niaf.org/culture/niaf-museum/.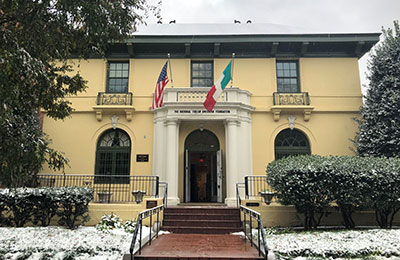 USA News & Events
Virtual Italian Classes – NIAF Member Discount
NIAF is partnering with the Italian Cultural Society (ICS) of Washington, D.C., to offer NIAF Members discounts to two Italian language and culture courses this winter. Classes begin on January 12. Learn more and register now at https://bit.ly/3b7VoE8.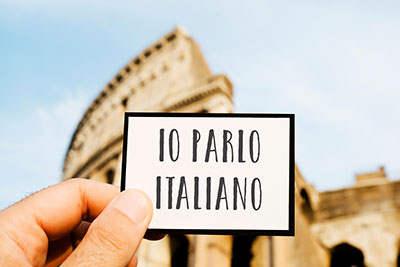 Support Your Italian Restaurants!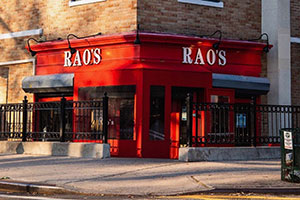 NIAF has an ever-growing list of Italian restaurants, delis and eateries that are providing curbside, pick-up and delivery services to help your community during these difficult times. Got a restaurant you want to tell us about? If you know of any Italian restaurants anywhere in the United States assisting the community, send it to us. So far, we have more than 600 Italian restaurants located in 41 states and Washington, D.C. See NIAF's list and details on how to submit your favorite Italian restaurant at: www.niaf.org/restaurants.
Virtual Epiphany Celebration Honoring Four Wise Women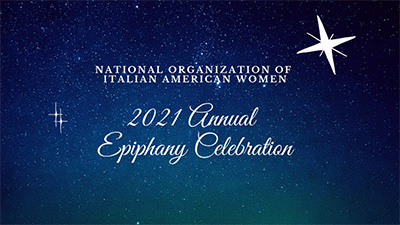 The National Organization of Italian American Women (NOIAW) will host a virtual Epiphany Celebration Honoring Four Wise Women on January 12 from 6:30 – 8:30 p.m. The four women honored are Co-Founder and CEO, The Jordan Porco Foundation Marisa Giarnella-Porco, LCSW; Artist, Designer and Teacher, Amy Guadagnoli; J.E. Beaumont Professor and Chair, Department of Emergency Medicine at Columbia University, Vagelos College of Physicians and Surgeons and Chief of Emergency Services, New York-Presbyterian|Columbia, Angela Mingari Mills, MD; and Italian Adjunct, Department of Modern and Classical Languages and Literatures, The University of Rhode Island, Bruna Petrarca Boyle. For tickets, visit: http://conta.cc/358QMtz.
Casa Belvedere's January Virtual Events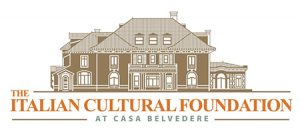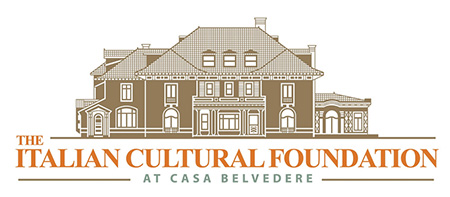 Casa Belvedere offers a variety of culinary and cultural virtual events happening this month: The Legend of La Befana on January 5; Italian Gestures on January 19, and a new series on January 26. Virtual Italian classes for children begin on January 25. Visit casa-belvedere.org or call 718-273-7660.
NIAF's Virtual Repository!
NIAF brings you Italian and Italian American virtual tours, shows, podcasts, performances and films—all for free and to the comfort and convenience of your own home. We have some new additions to each section, so be sure to check it out: www.niaf.org/repository.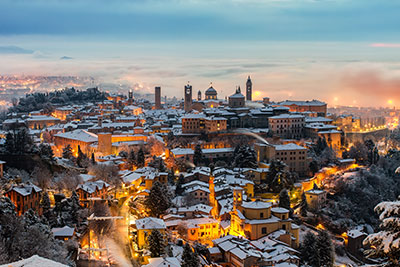 IAMLA's Object Collection is Online!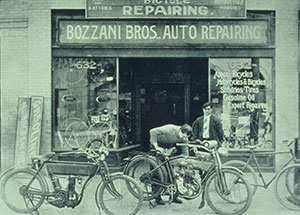 Last August, the Italian American Museum in Los Angeles (IAMLA) made its photographic collection accessible online. Since then, scores of people from around the world have used the museum's online platform to search the photographic collection. It has proven to be a valuable tool for researchers and the public. Several people have contacted the IAMLA to report that they discovered never-before-seen images of family members! As the museum continues to catalog and digitize its collection, the online databases will expand, eventually providing access to the museum's vast archival collection and additions from the object collection as well. View the online collection at: http://bit.ly/2OtzoHS.
Auguri
Rio Vitale's documentary America's Last Little Italy: The Hill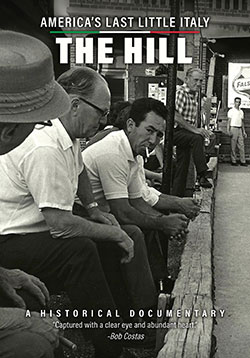 Congratulations to NIAF Member Rio Vitale for being the executive producer of the award-winning documentary America's Last Little Italy: The Hill. The documentary explores the deep historic roots of the "The Hill" neighborhood in St. Louis, Mo., chronicling the Italians immigrating in search of the American Dream and building one of the largest Italian American neighborhoods in the United States today. Here they started their own businesses, built their own church, and created a self-sufficient "city within a city." While similar immigrant neighborhoods across the country have long ago lost their identity, "The Hill" remains strong, making it the last of a dying breed. Available on Amazon Prime: https://amzn.to/3mqqf0P.
Barbara Lynn Palermo's Over the Sicilian Moon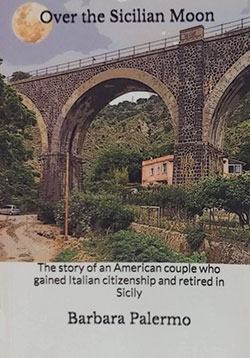 Congratulations to NIAF Member and past NIAF scholarship recipient Barbara Lynn Palermo for her new book Over the Sicilian Moon. The story entails an American couple pursuing Italian dual citizenship, retiring in Sicily, opening a small bed and breakfast, and meeting Sicilian family members for the first time. Their story includes the arduous and lengthy process of purchasing a newly renovated farm and the equally arduous ordeal of getting utilities up and running. They made new friends along the way while awkwardly navigating a different culture and a foreign language and overcoming many challenges. Finally, there was the difficult task of selling nearly everything they owned, saying goodbye to family and friends, and moving abroad during a pandemic. Available on Amazon: https://amzn.to/34jKEi2.
Support our Sponsors
Your Italian Passport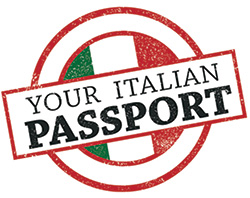 Looking for professional help with building your application for Italian citizenship? Your Italian Passport is here to help!
Your Italian Passport is a U.S.-based company offering comprehensive services for Italian Americans seeking to obtain Italian dual citizenship. Like so many things Italian, Your Italian Passport is a business of organic roots grown over time with care and committed to giving personalized attention to each and every client.
Visit our website www.youritalianpassport.com and be on your way to living la dolce vita! As always, NIAF members receive a discount on all services offered. A new world awaits with Your Italian Passport! Contact us today!
Get Involved with NIAF and the Italian American Community!
Become a NIAF Member Today!
Honor your heritage, connect to our great Italian American community, and empower the next generation of leaders by becoming a Member of NIAF! NIAF Members receive our acclaimed Ambassador magazine in print, exclusive discounts for dual citizenship services, genealogy research, Italian food products, Italian language and culture courses, and more. Your support also makes it possible for the Foundation to answer the call when our community in the United States and Italy needs us! We have supported relief projects for Covid-19, flooding and earthquakes as well as restoration projects to protect humanity's shared history. We are dedicated to education through scholarships, grants and cultural events as well as strengthening the bond between the United States and Italy. If you are able, join today by visiting our website: www.niaf.org/join.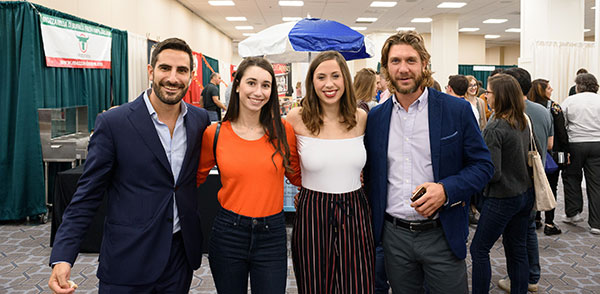 Follow NIAF on Social Media!
Last month, we gave a free ticket away to Vanessa Racci's virtual concert "A Quarantine Christmas" to a loyal NIAF follower—one of the many perks of following us on social media! As we head into winter, stay up-to-date with the latest news and stay in touch with members of the Italian American community by following NIAF on Facebook, LinkedIn, Instagram and Twitter! Join our ever-growing audience of Italians, Italian Americans and Italophiles and learn something new every day with NIAF.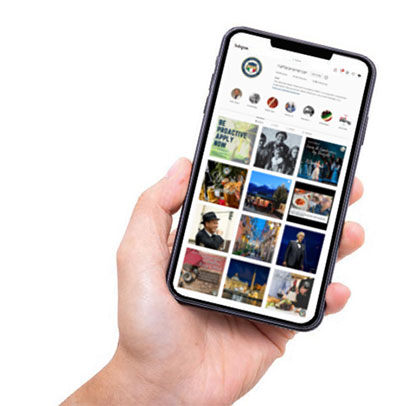 Italian American World War II Heroes – Send Yours to NIAF!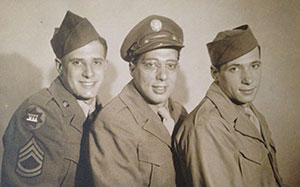 To celebrate the 75th anniversary of the end of World War II, NIAF is recognizing Italian Americans who sacrificed, served and defended peace, freedom and democracy during the war. If a family member served during World War II and you would like to share that with us, email media@niaf.org with the following: a photo, a brief description of your relative's service, where he/she was from and where his/her Italian origins can be traced to. NIAF is sharing special submissions on NIAF's social media with the hashtag: #IAWW2Heroes and on NIAF's Pensieri Blog: https://niafblog.wordpress.com/.
Support NIAF through AmazonSmile with No Extra Cost!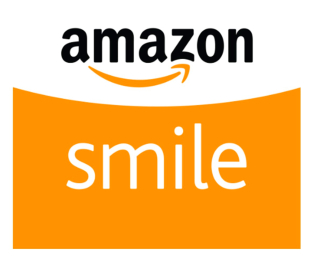 Ordering from Amazon more during the pandemic and during the holidays? Consider supporting NIAF for future purchases by going to http://smile.amazon.com/ and selecting the National Italian American Foundation as your charity of choice. This is a wonderful opportunity to support NIAF programs and its mission during these difficult times. The AmazonSmile Foundation will donate 0.5 percent of the purchase price from your eligible AmazonSmile purchases to NIAF. AmazonSmile offers the same selection and low prices as Amazon, and customers can still use their Amazon account. The only difference is that, at no extra cost, you are donating to a great cause!
Calling All Voyage of Discovery Alumni
We're creating an alumni database of past participants in NIAF's Voyage of Discovery and NIAF's Gift of Discovery programs and we need your help! Did you or someone you know participate? If so, let us know. Please fill out the form on our website: https://bit.ly/2UzEaXF.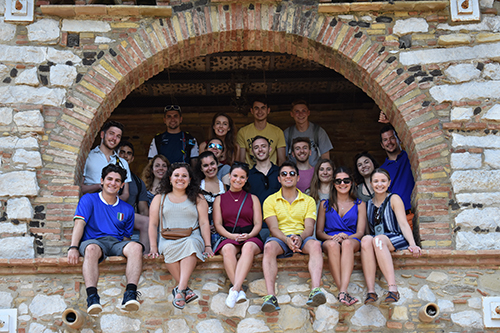 Italian Community Services on the West Coast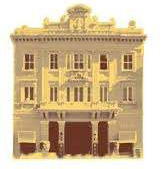 Italian Community Services (ICS) welcomes all NIAF members to visit its website www.italiancs.com and learn how ICS helps the broader Italian American Community. Under COVID-19 our mission and scope of services have expanded exponentially. Since March, our numbers have tripled. Once "shelter in place" was enforced, ICS stepped up to the opportunity to serve the community. ICS has made 3,400 wellness checks, delivered more than 2,000 care packages, ran more than 300 errands, and now financially supports more than 55 Italian families. ICS's impact has made news globally; both the Wall Street Journal and Rai TV have showcased our story. ICS depends on donors like you to support its mission. If you like the work we are doing, please consider supporting us. Lastly, if you know of any projects that ICS can initiate or people we can assist in the Italian San Francisco community, please contact us. Grazie!
Italian Language Foundation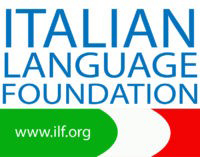 The Italian Language Foundation (ILF) is a 501(c)(3) non-profit organization dedicated to promoting and sustaining Italian language education in the United States and Canada. The Foundation supports the growth of the Advanced Placement AP Italian Language and Culture Exam, administered by the College Board. ILF also provides Awards of Excellence, which are cash stipends to student members who take the AP Italian exam and earn a score of 3, 4 or 5. This year, ILF has introduced internships to its student members (high school juniors, seniors and college students) via our Corporate Internship Program (CIP).
CIP aims to: Expose students to career pathways as they embark on the road to college; Enrich their AP Italian study experiences with an internship placement with U.S. companies with Italian-based products and services; and Provide real life workplace experiences to help students focus on their future.
For ILF teacher members, the Foundation offers free professional development workshops and webinars. Teacher Recognition Awards will acknowledge teachers' commitment to excellence.
Please visit ILF's website to learn how the Italian Language Foundation is enhancing and expanding Italian language learning in the United States. Visit: www.italianlanguagefoundation.org. Contact: info@italianlanguagefoundation.org.
The Italian American Podcast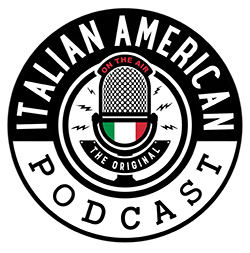 Has staying home got you down? Why not tune into the Italian American Podcast? The Italian American Podcast is the first and most engaging podcast dedicated to helping Italian Americans learn and celebrate their brilliant heritage. Hosts John, Dolores, Pat, Rossella and Anthony have been dedicating their time to creating content to keep Italian Americans in tune with their heritage during lockdown—including movie watch-along parties, virtual chats and more! New episodes launch every Monday and the plentiful archive of more than 160 past episodes on their website keeps you entertained during these trying times. Tune in to be entertained, educated, and brought back to where you belong—among famiglia! Start listening here: https://italianamericanpodcast.com.
Turn on Italics TV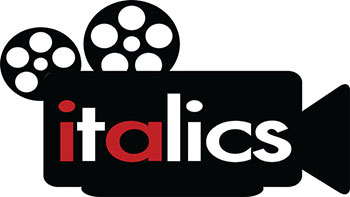 For monthly cable-TV programming for the Italian American community, tune in to Italics, the Italian American TV magazine, produced by The John D. Calandra Italian American Institute at Queens College in New York and hosted by Anthony J. Tamburri, dean of The Calandra Institute. Check your local New York and New York State cable-TV listings for Italics, or find it on CUNY-TV website, and on-demand on the YouTube channel and Facebook.
---
Reach more than 175,000 NIAF members and Italophile readers by
advertising in an upcoming edition of NIAF's monthly e-Newsletter!
Contact: nwulderk@niaf.org.
NIAF e-Newsletter edited by Natalie Wulderk