NIAF NEWS
Support NIAF's Online Auction!

Looking for a great gift? The NIAF Auction is the place to start! Don't miss the opportunity to bid on a Kobe Bryant signed basketball, a chance to virtually meet and talk to Joe Mantegna, a luxurious hotel suite in Cinque Terre, and a chance to cook with a NIAF Board Member over Zoom. Don't forget to browse through countless jewelry and sport memorabilia options too! Be sure to place your bid before the auction ends on August 20, at 11 p.m. EST: https://bit.ly/2Pdx7QV.
NIAF to Honor Dr. Anthony S. Fauci with 2020 Leonardo da Vinci Award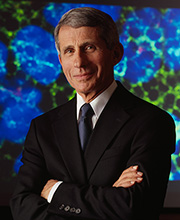 We are proud to announce that NIAF's prestigious 2020 Leonardo da Vinci Award for Leadership in Health and Science will be presented to Dr. Anthony S. Fauci, Director of the National Institute of Allergy and Infectious Diseases (NIAID) and a member of the President's Coronavirus Task Force. The award will be presented in October 2020 on behalf of the National Italian American Foundation's Board of Directors—to recognize Dr. Fauci's years of extraordinary service to our country and for his work to help our nation meet the challenge of COVID-19. To read the announcement, visit https://bit.ly/30XDRt8. All updates on NIAF's Gala will be made available at www.niaf.org/gala.
NIAF's 2020 Expo Italiana Cancelled
NIAF was looking forward to celebrating Expo Italiana with you this year, however, due to the risks that COVID-19 continues to present in the United States, we have made the difficult decision to cancel Expo Italiana 2020. NIAF looks forward to celebrating all things Italian at Expo Italiana on Saturday, October 23, 2021, during its 46th Anniversary Gala Weekend. Please save the date! In the meantime, check out last year's exciting Expo Italiana video here!
NIAF Virtual Events: Upcoming & Past Webinars Available!
NIAF is bringing you exciting virtual events through Zoom to enjoy the rest of your summer! This month, we are offering the following webinars: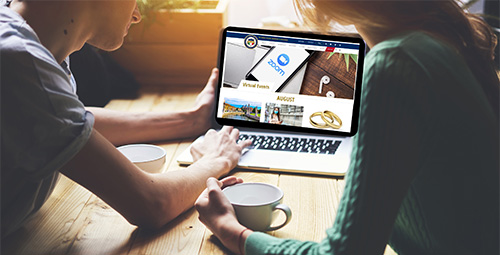 Health Truths During an Age of Misinformation, August 6, 6 – 7 p.m. EST
Your Italian Passport – Spousal Citizenship: Process, Language Requirements, Alternatives, August 20, 6 – 7 p.m. EST
NIAF Relief Efforts: Post-Earthquake Norcia, August 24, 6 – 7 p.m. EST
Since May, we have presented a host of webinars on dual citizenship, genealogy and history to Italian cuisine, wine and culture, and more—so if you missed any of this good programming, you can access the recordings on our website! Please register for events that require a fee to support NIAF and its mission as the Foundation's traditional source of fundraising is on pause as a result of the pandemic. All of our past and upcoming events can be found here: www.niaf.org/virtualevents.
Liguria Added – Virtual "Discover the Regions of Italy" Course – Register Now!
As part of NIAF's virtual events, the Foundation is partnering with the Italian Cultural Society of Washington, D.C., to offer a NIAF Membership discount for the "Discover the Regions of Italy" course series. The series has been such a hit that Liguria has been added! Veneto's course begins August 4, and Liguria's course begins on August 25. Each region offers three lessons guided by an instructor who is native from that region and will share with you the region's history, archeology, art, traditions, gastronomy, wine and natural beauty! Classes will be taught in English. Register now at https://bit.ly/3gus3En.

NIAF's "Make Sunday Italian Again" Wooden Spoon!
Sunday Dinner is one of our time-honored traditions that make us Italian American, so plan to make treasured family recipes this summer with NIAF's wooden spoon. Order now: http://bit.ly/2PINvtw.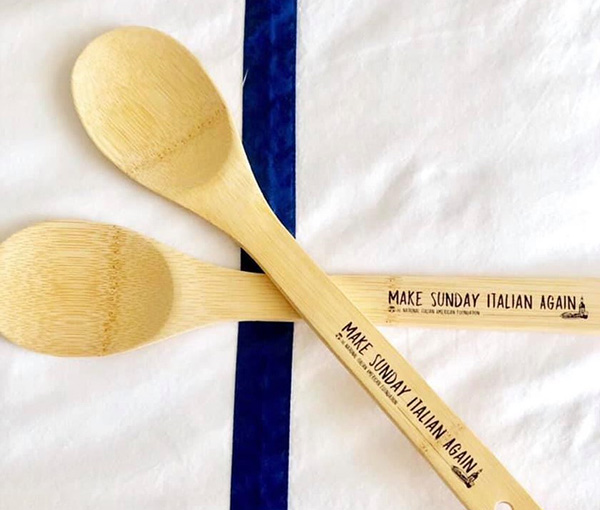 Updates to NIAF's Virtual Repository!
NIAF brings you Italian and Italian American virtual tours, shows, podcasts, performances and films—all for free and to the comfort and convenience of your own home. We have added new content since last month so be sure to check it out: www.niaf.org/repository.

NIAF COVID-19 Pandemic Relief Efforts – Thank You Donors
NIAF has helped to address the critical situation in Italy and America and provided medical and safety guidance for Americans. Thank you to those of you who have donated to the fundraising campaigns we have listed on our website. Most of these campaigns have concluded and achieved impressive goals to aid those living in both countries we love so much. To find out the status of these campaigns, which helped feed EMTs, provide medical supplies to hospitals, fund COVID-19 vaccine research, and sew masks, visit: www.niaf.org/coronavirusrelief.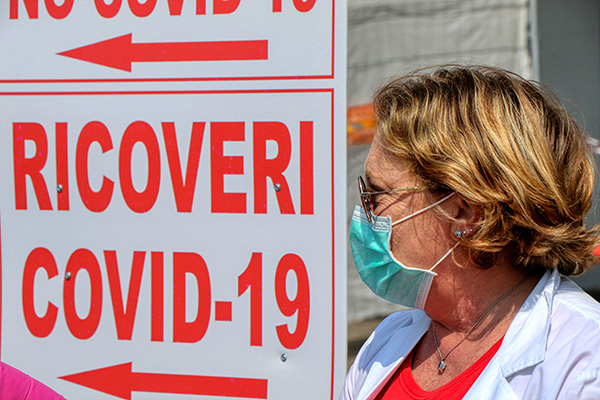 Temporarily Closed: The Museum on Italian Immigration at NIAF
The Museum is closed until further notice. The safety and enjoyment of our guests is our foremost concern. For general information about the museum, visit www.niaf.org/museum/.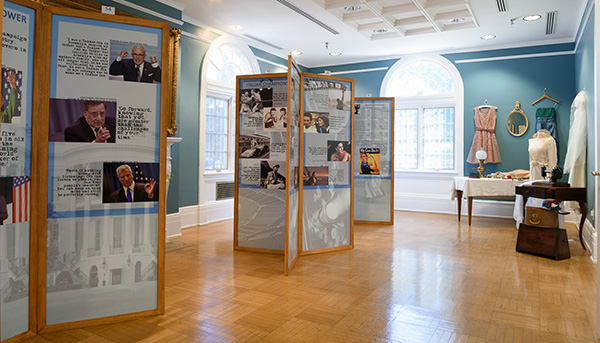 USA News & Events
We Reached 500 – Support Your Italian Restaurants!
NIAF has an ever-growing list of Italian restaurants, delis and eateries that are providing curbside, pick-up and delivery services to help your community during these difficult times. Got a restaurant you want to tell us about? If you know of any Italian restaurants anywhere in the United States assisting the community, send it in. So far, we have more than 500 Italian restaurants located in 34 states and Washington, D.C. See NIAF's list and details on how to submit your favorite Italian restaurant at: www.niaf.org/restaurants.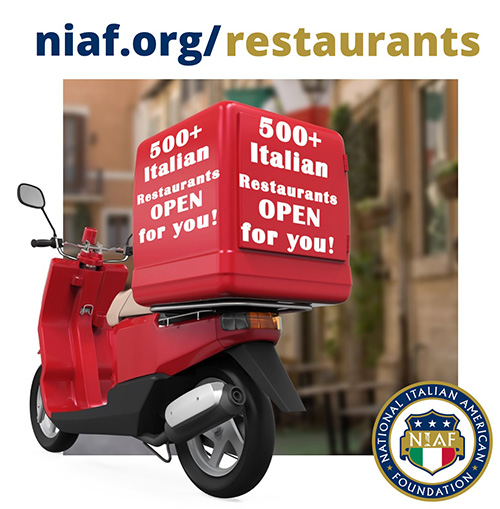 Sotto Le Stelle At Casa Belvedere—Staten Island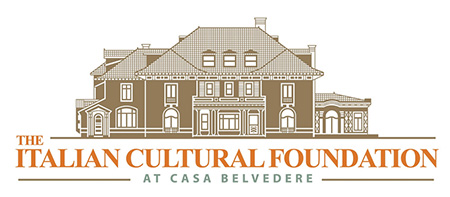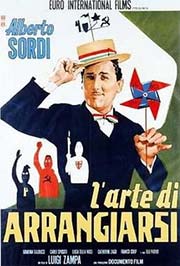 Casa Belvedere invites you to its Cinema Sotto Le Stelle, an annual outdoor Italian film festival that features a film every Tuesday evening during the summer. This year's theme is celebrating 100 years of Alberto Sordi, the famous Italian actor who depicted Italy's virtues and vices in more than 160 movies and contributed to making Italian comedy famous worldwide. The first film to be featured this month is L'Arte di Arrangiarsi – The Art of Getting Along, screening on Tuesday, August 4, at 8 p.m. Space is limited and registration is required. Social distance practices will be in place and guests are required to wear a face-covering until seated. For more information on Sotto Le Stelle, visit https://bit.ly/3fXFLij. For a full list of Casa Belvedere's current programs, including Summer Saturday Coffee Chats, visit: https://casa-belvedere.org/ or call 718-273-7660.
IAMLA's Object Collection is Now Online!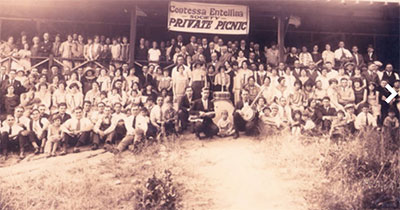 Last year, the Italian American Museum in Los Angeles (IAMLA) made its photographic collection accessible online. Since then, scores of people from around the world have used the museum's online platform to search the photographic collection. It has proven to be a valuable tool for researchers and the general public. Several people have contacted the IAMLA to report that they discovered never-before-seen images of family members! As the museum continues to catalog and digitize its collection, the online databases will expand, eventually providing access to the museum's vast archival collection and additions from the object collection as well. View the online collection at: http://bit.ly/2OtzoHS.
Una Storia Segreta Exhibit Now Online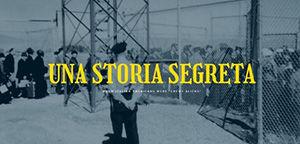 The exhibit Una Storia Segreta: When Italian Americans Were "Enemy Aliens" opened at the Museo Italo Americano in San Francisco in 1994 and is now available online, providing access to facts about Italian American restriction, internment and evacuation during World War II. Visit: https://unastoriasegreta.com/.
Auguri
John H. Brown's Augie's World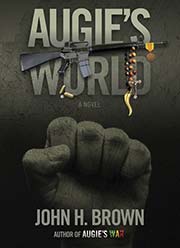 Congratulations to NIAF Member John H. Brown on the publication of his new book Augie's World, an engrossing tale of one man's struggle to deal with the invisible scars of the Vietnam War while trying to help his family overcome a deadly threat. The sequel to Augie's War, this novel highlights the Italian American experience, good food, and family conversations during daily feasts. It also underscores the significance of family and the life-long attachments that bind us together through our ancestral relationships. More information about the author and his book at https://wordsbyjohnbrown.com/books/novels.html.
Antonello Di Carlo's Sicilian Journeys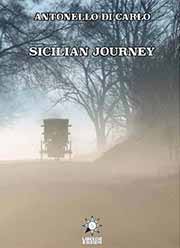 Congratulations to NIAF Member Antonello Di Carlo for his book Sicilian Journeys. Published in both English and Italian, the book is a compilation of poems conveying Di Carlo's love for Sicily and the island's history and allure. The English version is available in e-book: https://bit.ly/32PSbF7.
Support our Sponsors
Your Italian Passport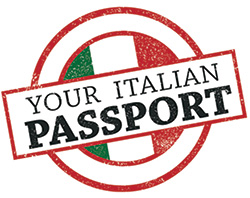 Looking for professional help with building your application for Italian citizenship? Your Italian Passport is here to help!
Your Italian Passport is a U.S.-based company offering comprehensive services for Italian Americans seeking to obtain Italian dual citizenship. Like so many things Italian, Your Italian Passport is a business of organic roots grown over time with care and committed to giving personalized attention to each and every client.
Visit our website www.youritalianpassport.com and be on your way to living la dolce vita! As always, NIAF members receive a discount on all services offered. A new world awaits with Your Italian Passport! Contact us today!
Lasagna Week Special Promo from Sogno Toscano!
To celebrate Lasagna Week, Sogno Toscano is offering free shipping for orders of $69.00+ and a free jar of Whole Peeled Canned Tomatoes (800 grams). This Lasagna Week Promo is only valid until tomorrow, August 4 at 11:59 p.m. EST. Plus, don't forget to get your 10% discount when you use the code NIAF10. Your order will also help the Foundation because for every purchase that uses our discount, NIAF receives a percentage from the sale to help us continue our mission through these times. So order your Italian go-to basics and delicacies at sognotoscano.com.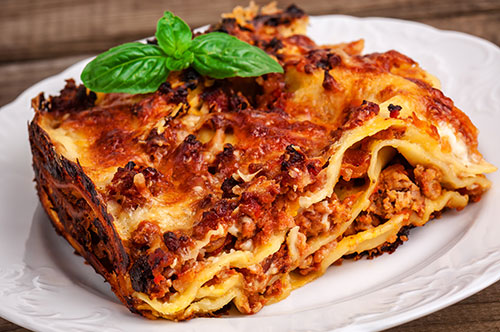 Alitalia will operate more flights to international destinations in September and October, resuming services from Rome to Buenos Aires, Tokyo, Tel Aviv and Algiers, which were postponed from mid-August to early September, following the extension of the restrictions to travels to those countries. Alitalia will also resume domestic services from Rome Fiumicino to Verona.
In September, Alitalia will also resume Milan Linate – Frankfurt services, as well as flights from Milan Malpensa to New York, also rescheduled from mid-August.
In October, Alitalia plans to resume flights from Milan Linate to Düsseldorf and Paris Orly, as well as further increasing the number of frequencies on national and international routes served from Rome and Milan.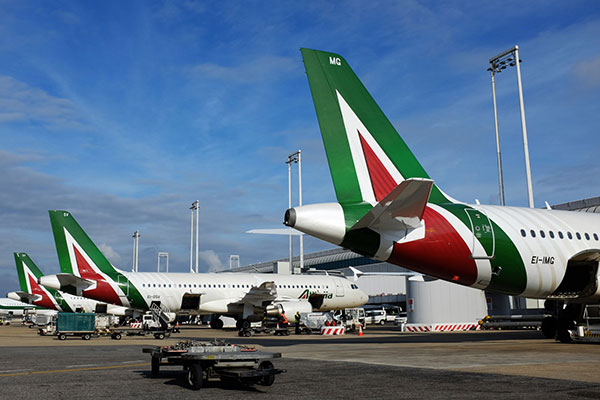 In compliance with the current laws, all Alitalia aircraft are sanitized with high-powered sanitizing products every day and, thanks to HEPA filters and vertical circulation, the air on board is not only renewed every three minutes, but it is also 99.7% pure, just like in a sterile medical room. All passengers are also required to complete a self-certification form before boarding, which certifies that they have not had close contact with people diagnosed with Covid-19. In addition, passengers must bring protective masks to be worn from their arrival at the airport and during the flight, considering that they have to bring an adequate number of protective masks according to the duration of the flight, since it is necessary to replace the mask with a new one every 4 hours.
Visit www.alitalia.com.
Get Involved with NIAF and the Italian American Community!
Become a NIAF Member Today!
NIAF is disseminating information, hope, and virtual events to our hundreds of thousands of members, friends and followers during this pandemic, continuing the best we can in our daily mission of preserving, protecting and promoting our Italian American heritage. Purchasing a NIAF Membership goes beyond exclusive discounts, membership benefits, and cultural events. Being a NIAF Member means contributing to the continuation of Italian American culture, heritage and relief efforts – work we could not do without your support. If you are able, join today by visiting our website: www.niaf.org/join.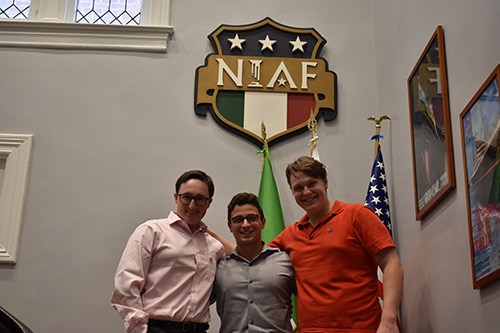 Follow NIAF on Social Media!
While most travel is on pause and social distancing still in effect, be in tune with the latest news and stay in touch with members of the Italian American community by following NIAF's Facebook, LinkedIn, Instagram, and Twitter accounts! Join our ever-growing audience of Italians, Italian Americans and Italophiles and learn something new everyday with NIAF.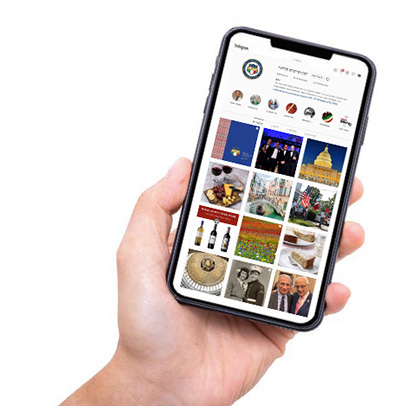 Grazie for Supporting NIAF's Cin Cin Tumbler Fundraising Campaign!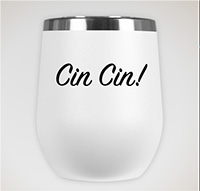 NIAF would like to express our thanks for your support of our Cin Cin tumbler fundraising campaign with Custom Ink that ended last month. With your help, we sold 441 tumblers and raised $3,501, which goes to supporting NIAF and its educational programs! So, from chilled wine to hot coffee, we hope our tumbler is your summer go-to essential.
Italian American World War II Heroes – Send Yours to NIAF!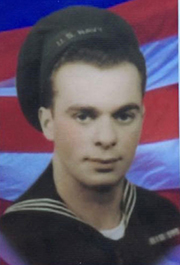 To celebrate the 75th anniversary of the end of World War II, NIAF is recognizing Italian Americans who sacrificed, served and defended peace, freedom and democracy during the war. If a family member served during World War II and you would like to share that with us, email media@niaf.org with the following: a photo, a brief description of your relative's service, where he/she was from and where his/her Italian origins can be traced to. NIAF is sharing special submissions on NIAF's social media with the hashtag: #IAWW2Heroes.
Support NIAF through AmazonSmile with No Extra Cost!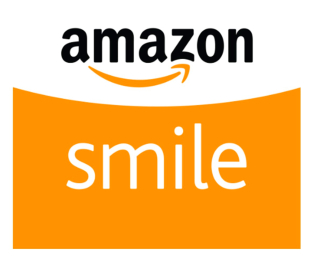 Ordering from Amazon during the COVID-19 outbreak? Consider supporting NIAF for future purchases by going to http://smile.amazon.com/ and selecting the National Italian American Foundation as your charity of choice. This is a wonderful opportunity to support NIAF programs and its mission during these difficult times. The AmazonSmile Foundation will donate 0.5 percent of the purchase price from your eligible AmazonSmile purchases to NIAF. AmazonSmile offers the same selection and low prices as Amazon, and customers can still use their Amazon account. The only difference is that, at no extra cost, you are donating to a great cause!
Calling All Voyage of Discovery Alumni
We're creating an alumni database of past participants in NIAF's Voyage of Discovery and NIAF's Gift of Discovery programs and we need your help! Did you or someone you know participate? If so, let us know. Please fill out the form on our website: https://bit.ly/2UzEaXF.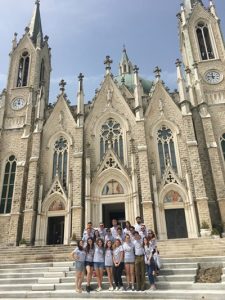 Italian Community Services



Italian Community Services (ICS) welcomes all NIAF members to visit its website www.italiancs.com  and learn how ICS helps the broader Italian American Community. Under Covid-19 our mission and scope of services have expanded exponentially. Since March, our numbers have tripled. Once shelter in place was enforced, ICS stepped up to the opportunity to serve the community. ICS have made 3,400 wellness checks, delivered over 2000 care packages, run over 300 errands and now financially support more than 55 Italian families. ICS's impact has made news globally as both the Wall Street Journal and Rai TV have showcased our story. ICS depends on donors like you to support its mission. If you like the work we are doing please consider supporting us. Lastly, if you know of any projects that ICS can initiate or people we can assist in the Italian San Francisco community, please contact us. Grazie!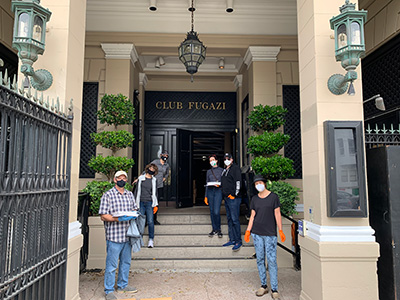 The Italian American Podcast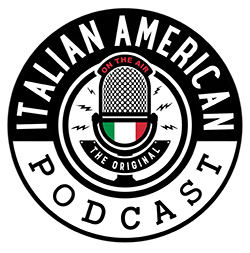 Has staying home got you down? Spend your time in quarantine with The Italian American Podcast! The Italian American Podcast is the first and most engaging podcast dedicated to helping Italian Americans learn and celebrate their brilliant heritage. Hosts John, Dolores, Pat, Rossella, and Anthony have been dedicating their time to creating content to keep Italian Americans in tune with their heritage during lockdown—including movie watch-along parties, virtual chats and more! New episodes launch every Monday and there is a plentiful archive of more than 130 past episodes on their website to keep you entertained during these trying times. Tune in to be entertained, educated, and brought back to where you belong—among famiglia! Start listening here: https://italianamericanpodcast.com/episodes/.
Turn on Italics TV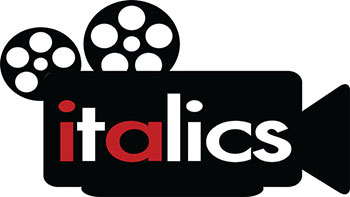 For monthly cable-TV programming for the Italian American community, tune in to Italics, the Italian American TV magazine, produced by The John D. Calandra Italian American Institute at Queens College in New York and hosted by Anthony J. Tamburri, dean of The Calandra Institute. Check your local New York and New York State cable-TV listings for Italics, or find it on CUNY-TV website, and on-demand on the YouTube channel and Facebook.
Everybody Loves Italian! On the Radio!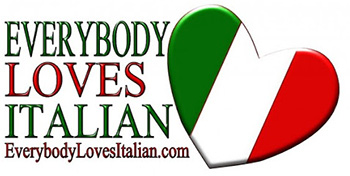 Join hosts Frank Granieri and Dominic Mevoli to celebrate the everyday Italian American family and experience, plus interviews with personalities, stories, recipes and more! Sundays 6 a.m. and 5 p.m., on WWDB 860 AM Philadelphia; and streaming worldwide! Find them on Facebook. For more information, visit: www.everybodylovesitalian.us.
---
Reach more than 170,000 NIAF members and Italophile readers by
advertising in an upcoming edition of NIAF's monthly e-Newsletter!
Contact: nwulderk@niaf.org.
NIAF e-Newsletter edited by Natalie Wulderk