NIAF NEWS
Buona Pasqua!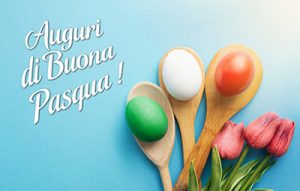 At this time of year, as life renews itself all around us, and now more than ever, we think it is important that we take time to recommit ourselves to our shared values of family, faith and community. May this Easter Season be blessed with continued health, safety and peace during these difficult times. Happy Easter!
Postponed – The NIAF New York Spring Gala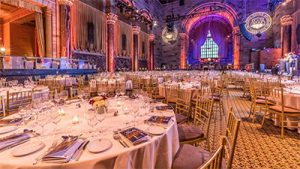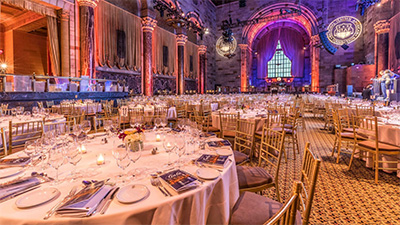 NIAF is acutely aware of the health and safety concerns surrounding the current Covid-19 pandemic. Our organization has taken the guidance of the CDC, the N.Y. Gala Chairman Gerard LaRocca, the counsel of our Board of Directors and our partners to postpone the annual New York Spring Gala from Tuesday, April 13, 2021, to Thursday, April 21, 2022. For further details, visit http://bit.ly/2NyHUro.
Fauci Fellowships – Application Deadline is Tonight!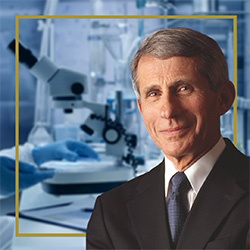 In recognition of Dr. Anthony S. Fauci's life saving work, NIAF launched the Fauci Fellowships to award two $50,000 post-doctoral research grants—one to an Italian researcher working in Italy, and the other to an Italian American researcher working in the United States—to support research in infectious diseases and help establish the recipients' independent careers. The funding will finance each researcher and his or her specific research program. Preference will be given to applicants who have earned their Ph.D. in an eligible field in the past eight years. Deadline to submit grant applications is tonight, April 1, 2021, 11:59 p.m. EDT. For more information, please visit www.niaf.org/faucifellowships.
NIAF's Congressional Fellowship Application is Now Open!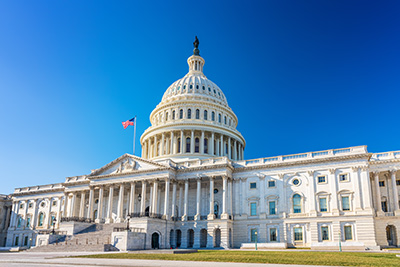 In September 2021, the Foundation will assign five outstanding Italian American college students and recent graduates to intern for the offices of members of the Italian American Congressional Delegation (IACD) to encourage and support the next generation of Italian American leadership. NIAF will award fellows with a stipend of $1,000 for their work. Application opens today, April 1. The deadline is June 1, at 11:59 p.m. EST. For details, visit: www.niaf.org/congressionalfellowship.
Ambassador Magazine's Spring Issue is Here!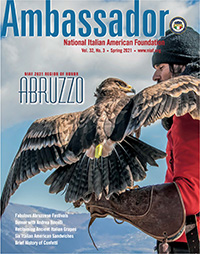 This issue has stories about the lovely region of Abruzzo; traditional Italian festivals; the feature While We Were Waiting about what some of us accomplished during the pandemic isolation; a motivational pitch to learn Italian in the meantime; Abruzzo's specialty Confetti; a San Francisco boutique representing Italian artisans; Italian American sandwiches; a winery in Campania; Mary Ann Esposito's tasty Italian Easter bread recipes; and so much more! NIAF Members receive the printed glossy magazine as a membership benefit, but the magazine is available online for free: www.niaf.org/ambassador.
Former NIAF Board Member Jeff Capaccio Passed Away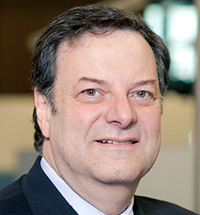 NIAF mourns the passing of Jeffrey M. Capaccio, age 62, a former member of the NIAF Board of Directors (2002-2016). He had been a managing partner of the San Francisco office of Carr & Ferrell LLP, a Silicon Valley-based intellectual property firm, from 1999 until his death. Read NIAF's statement: https://bit.ly/3rqYkAx.
NIAF's "Make Sunday Italian Again" Wooden Spoon
Sunday Dinner is one of our time-honored traditions that make us Italian American, so plan to make treasured family recipes this spring with NIAF's wooden spoon. Order now: http://bit.ly/2PINvtw.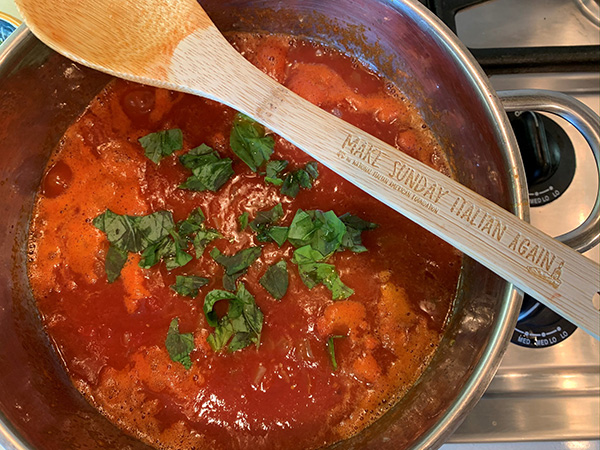 NIAF's Virtual Repository
NIAF is keeping tabs of all the latest major Italian and Italian American virtual tours, shows, podcasts, performances and films—all for the comfort and convenience of your own home. We have some new additions to each section, such as Stanley Tucci's new Italian travel show, and a new exhibit from the Library of Congress, so be sure to visit: www.niaf.org/repository.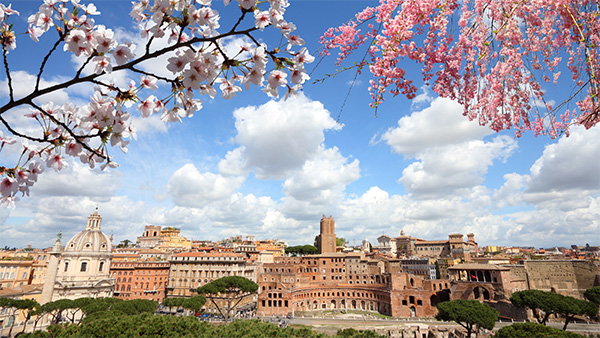 Temporarily Closed: The Museum on Italian Immigration at NIAF
The Museum is closed until further notice. The safety and enjoyment of our guests is our foremost concern. For general information about the museum, visit www.niaf.org/culture/niaf-museum/.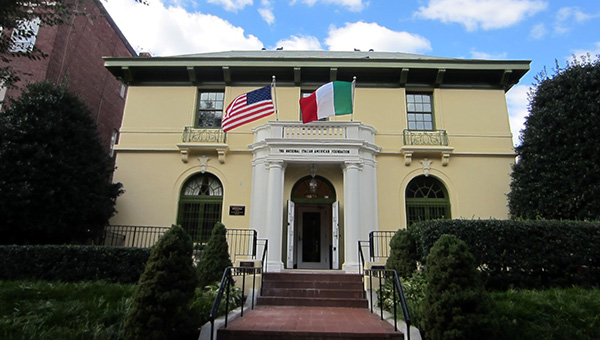 Virtual Events
Meet the Filmmakers of Team Marco – April 14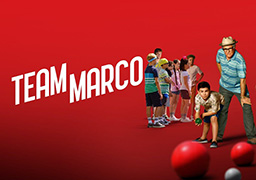 A new movie for the whole family, Team Marco is about a young boy named Marco who is obsessed with playing video games and hardly leaves the house. When his grandfather moves in, Marco's life is turned upside-down, and he's forced to go play outside. Nonno introduces him to bocce — the world's oldest game — and to the neighborhood crew of old-school seniors who play daily at the local court. With sport, laughter and love, Marco finds connection to other people "in real life" and rounds up a team of neighborhood kids to take on his grandfather and his pals. This special virtual event will introduce guests to the writer and director Julio (Giulio) Vincent Gambuto and the team behind this new Italian and Italian American film. April 14 at 7 p.m. EST. Register at www.teammarco.movie/niaf.
Italian American Jazz from 1917 to Today with Vanessa Racci – April 22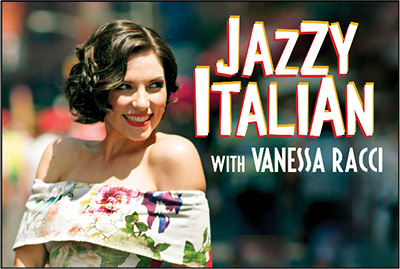 In honor of Jazz Appreciation Month in April, join NIAF and Vanessa Racci as she takes you on a musical journey through the history of Italian American influence on Jazz Music from 1917 New Orleans to modern day. Covering songs and discussing their history by artists such as Nick LaRocca, Joe Venuti, Louis Prima, Harry Warren, John Pizzarelli and many more, Vanessa will also sing select songs from her new album Jazzy Italian. Don't miss out on this unforgettable evening and a chance to interact with Vanessa! April 22 at 7 p.m. EST. Register at https://bit.ly/3w4ORlC.
Access Past NIAF Virtual Events!
Check out our past webinars covering dual citizenship, genealogy and history to Italian cuisine, wine and culture, and more. If you missed any of this outstanding programming, you can access the recordings on our website! To register, and to view past as well as upcoming webinars, visit: www.niaf.org/virtualevents.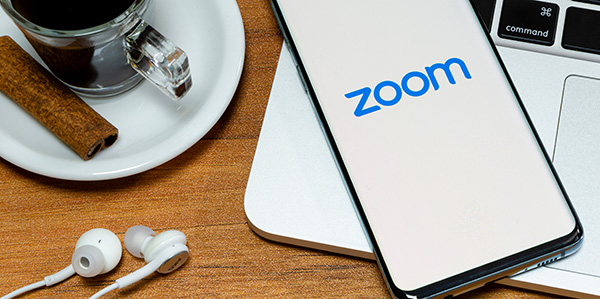 Auguri
Martin Kemp's Visions of Heaven: Dante and the Art of Divine Light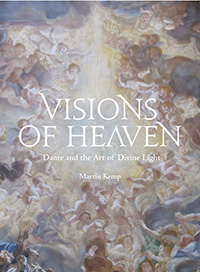 Congratulations to NIAF friend Martin Kemp on his new book Visions of Heaven: Dante and the Art of Divine Light, which was published to coincide with the 700th anniversary of the death of Dante Alighieri, the 13th-century  Florentine poet. This book details a major new study linking the depiction of divine light in Dante's Divine Comedy with masterpiece Renaissance and Baroque paintings. Kemp is a renowned art historian and professor emeritus of the History of Art at the University of Oxford with extensive background in Renaissance Art, Leonardo da Vinci, and connections between art and science. To view a trailer of Kemp presenting his new book, click here. Visit www.lundhumphries.com and use code NIAF20 at checkout to receive 20% off the purchase of the book (postage not included). Offer valid until May 31.
Mirella Siciliano's new brand Le Cleanse Officiel
Congratulations to NIAF friend and past team member Mirella Siciliano for creating Le Cleanse Officiel, an emerging microbiome-minded beauty wellness brand. Siciliano is a first-generation American born to Italian parents from Calabria. Her brand launched November 2020, targeting skin-intellectuals who crave a purposeful brand of minimal complexity for maximum efficacy. Having also lived in Italy, Siciliano was fully aware of the power of "pro+prebiotics" from the European culture. Le Cleanse Officiel products cultivate your skin's garden of good bacteria with a proprietary formulation of pre+probiotics and soothing fruits + flowers. Le Cleanse renews the skin's ecosystem, bringing back balance and homeostasis. Siciliano is focused on building out Le Cleanse Officiel's direct-to-consumer strategy and strategic partnerships with Kirna Zabete, Neiman Marcus, and Amazon, and is also preparing to expand globally by the end of 2021. Order products today: www.lecleanseofficiel.com/.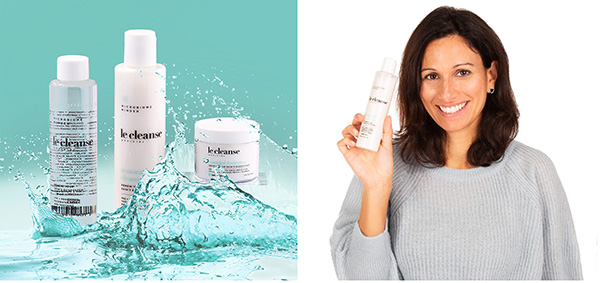 Joe Giordano's Stories and Places I Remember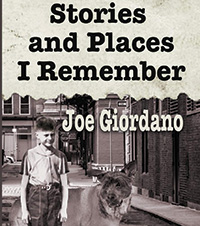 Congratulations to NIAF Member Joe Giordano on the publication of his new book Stories and Places I Remember. Humorous and poignant, Stories and Places I Remember will take you around the world from the streets of Brooklyn to the beaches of Rio de Janeiro. Meet Anthony in 1950s and 1960s Brooklyn, then journey with a host of other delightful, contemporary characters portrayed in 26 tales set in New York, Texas, Brazil, Greece, Ireland, the Middle East and Italy that will tickle your wanderlust. Available on Amazon: https://amzn.to/3ddI0h8.
Carlo Buccellato's To Every Page a Turning: One's Life Journey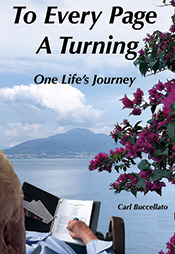 Congratulations to NIAF Member Carlo Buccellato for his new book To Every Page a Turning: One's Life Journey. His book begins when a man is clearing old files out from his garage and finds a folder containing an old manuscript he wrote 20 years prior as part of his recovery therapy. The discovery unleashes a thoughtful reflection on his life's journey, which begins in the innocence of America in the 1950s. Traveling through hope, a great cause, disenchantment, hopelessness, discovery, and rebirth, the book also recounts the travel of a generation as they move through time. As you read, you will discover a man perhaps not unlike yourself, seeking knowledge, peace and faith. Available for pre-order on Amazon: https://amzn.to/3cq1PTt.
Support our Sponsors
Shop Italian Groceries from Terra Foods!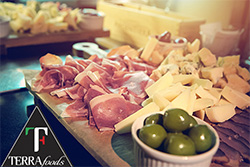 Order unbeatable Italian-made fresh and authentic olive oil, salame, formaggio, and more from Terra Foods! Please mention NIAF in the comments section on the checkout page before you complete your order and Terra Foods will donate 15% of its profits to support NIAF and its mission. As a NIAF supporter, you'll also receive a free goody courtesy of Terra Foods when you spend $100+ on your order! Offer valid until April 11. Shop now at www.terrafoodstore.com.
Dolce Italiana – 10% Discount Code to NIAF Members!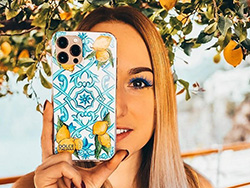 Carry of piece of Italy always with Dolce Italiana luxury phone cases featuring hand-painted artisanal Italian designs! NIAF Members can receive 10% discount on all purchases from www.dolceitaliana.com by obtaining the discount code through their NIAF Membership Portal. If you're not a NIAF Member, join today: www.niaf.org/join.
Your Italian Passport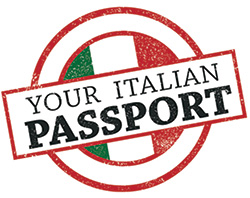 Looking for professional help with building your application for Italian citizenship? Your Italian Passport is here to help!
Your Italian Passport is a U.S.-based company offering comprehensive services for Italian Americans seeking to obtain Italian dual citizenship. Like so many things Italian, Your Italian Passport is a business of organic roots grown over time with care and committed to giving personalized attention to each and every client.
Visit our website www.youritalianpassport.com and be on your way to living la dolce vita! As always, NIAF members receive a discount on all services offered. A new world awaits with Your Italian Passport! Contact us today!
Get Involved with NIAF and the Italian American Community!
Learn Italian This Spring – NIAF Discount! 
NIAF is partnering with the Italian Cultural Society of Washington, D.C., to offer discounted Italian classes to NIAF Members through Zoom. Classes begin on April 6 and 7—learn more and register now before the classes fill up: https://bit.ly/2NySgrI.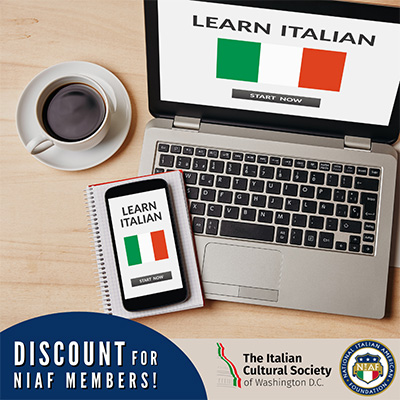 Join the NIAF Family!
Empower the next generation of Italian American leaders by becoming a Member of NIAF! We are dedicated to education through scholarships, grants and cultural events as well as strengthening the bond between the United States and Italy. NIAF Members receive our acclaimed Ambassador magazine in print, exclusive discounts for dual citizenship services, genealogy research, Italian food products, Italian language and culture courses, and more. Join today by visiting our website: www.niaf.org/join.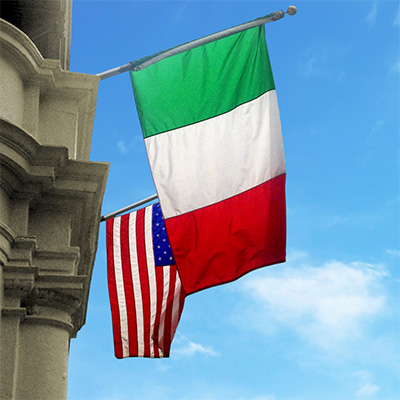 Follow NIAF on Social Media
March was commemorated as Women's History month to highlight the contributions of women to events in history and contemporary society. See who we featured last month by visiting our Facebook, LinkedIn, Instagram and Twitter!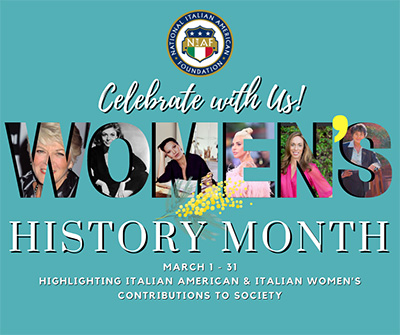 Celebrate 160 Years of US-Italy Relations with NIAF!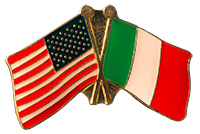 This year marks the 160th anniversary of diplomatic relations between the United States and Italy. As the leading Italian American organization in the United States, NIAF is committed to strengthening this important partnership between our two countries. To commemorate this anniversary, the Embassy of Italy invited members of NIAF's leadership to participate in their celebrations. To view NIAF Chairman Harrison's message, visit: https://bit.ly/3eOktFX. To view NIAF Vice Chair of Cultural Affairs Anita Bevacqua McBride's message, visit: https://bit.ly/38R4EdT. To read NIAF's press release visit: https://bit.ly/2OyROKB.
Support Your Italian Restaurants!
NIAF has an ever-growing list of Italian restaurants, delis and eateries that are providing curbside, pick-up and delivery services to help your community during these difficult times. Got a restaurant you want to tell us about? If you know of any Italian restaurants anywhere in the United States assisting the community, send it to us. So far, we have more than 616 Italian restaurants located in 42 states and Washington, D.C. See NIAF's list and details on how to submit your favorite Italian restaurant at: www.niaf.org/restaurants.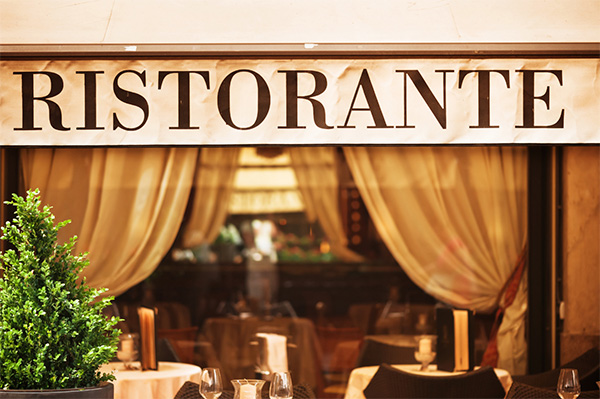 Italian American World War II Heroes – Send Yours to NIAF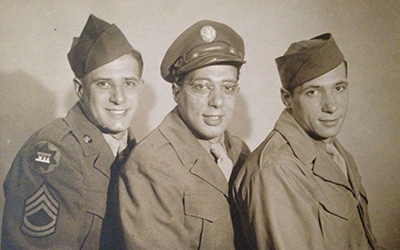 Launched in 2020 to remember the 75th anniversary of the end of World War II, NIAF is recognizing Italian Americans who sacrificed, served and defended peace, freedom and democracy during the war. If a family member served during World War II and you would like to share that with us, email media@niaf.org with the following: a photo, a brief description of your relative's service, where he/she was from and where his/her Italian origins can be traced to. NIAF is sharing special submissions on NIAF's social media with the hashtag: #IAWW2Heroes and on NIAF's Pensieri Blog: https://niafblog.wordpress.com/.
Support NIAF through AmazonSmile with No Extra Cost!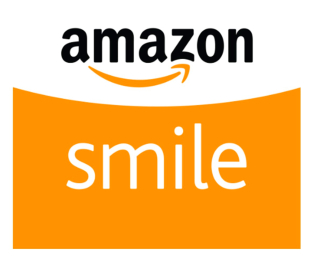 Ordering from Amazon more during the pandemic and during the holidays? Consider supporting NIAF for future purchases by going to http://smile.amazon.com/ and selecting the National Italian American Foundation as your charity of choice. This is a wonderful opportunity to support NIAF programs and its mission during these difficult times. The AmazonSmile Foundation will donate 0.5 percent of the purchase price from your eligible AmazonSmile purchases to NIAF. AmazonSmile offers the same selection and low prices as Amazon, and customers can still use their Amazon account. The only difference is that, at no extra cost, you are donating to a great cause!
Calling All Voyage of Discovery Alumni
We're creating an alumni database of past participants in NIAF's Voyage of Discovery and NIAF's Gift of Discovery programs and we need your help! Did you or someone you know participate? If so, let us know. Please fill out the form on our website: https://bit.ly/2UzEaXF.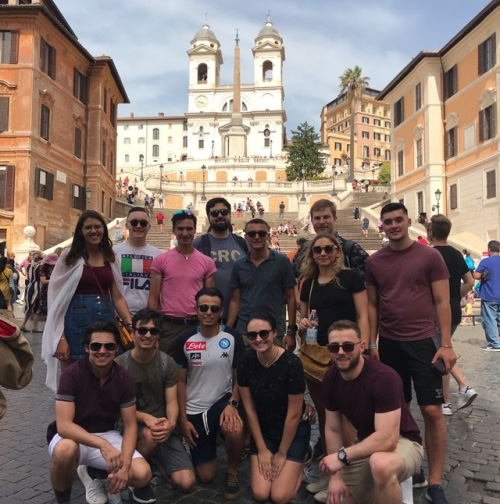 Casa Belvedere's April Virtual Events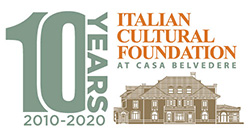 Casa Belvedere offers a variety of culinary and cultural virtual events this month: Masters of Emotion, a two-part series on April 7 and April 22; Gardeners! Bye-Bye Winter…Hello Spring! on April 15; and beyond! Visit casa-belvedere.org or call 718-273-7660.

Italian Community Services on the West Coast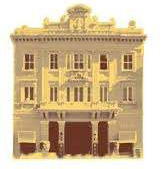 Italian Community Services (ICS) welcomes all NIAF members to visit its website www.italiancs.com and learn how ICS helps the broader Italian American Community. Under COVID-19 our mission and scope of services have expanded exponentially. Since March, our numbers have tripled. Once "shelter in place" was enforced, ICS stepped up to the opportunity to serve the community. ICS has made 3,400 wellness checks, delivered more than 2,000 care packages, ran more than 300 errands, and now financially supports more than 55 Italian families. ICS's impact has made news globally; both the Wall Street Journal and Rai TV have showcased our story. ICS depends on donors like you to support its mission. If you like the work we are doing, please consider supporting us. Lastly, if you know of any projects that ICS can initiate or people we can assist in the Italian San Francisco community, please contact us. Grazie!
The Italian American Podcast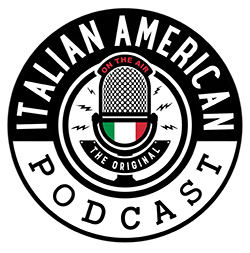 Has staying home got you down? Why not tune into the Italian American Podcast? The Italian American Podcast is the first and most engaging podcast dedicated to helping Italian Americans learn and celebrate their brilliant heritage. Hosts John, Dolores, Pat, Rossella and Anthony have been dedicating their time to creating content to keep Italian Americans in tune with their heritage during lockdown—including movie watch-along parties, virtual chats and more! New episodes launch every Monday and the plentiful archive of more than 160 past episodes on their website keeps you entertained during these trying times. Tune in to be entertained, educated, and brought back to where you belong—among famiglia! Start listening here: https://italianamericanpodcast.com/episodes/.
Turn on Italics TV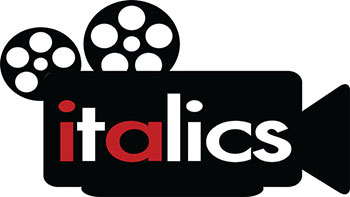 For monthly cable-TV programming for the Italian American community, tune in to Italics, the Italian American TV magazine, produced by The John D. Calandra Italian American Institute at Queens College in New York and hosted by Anthony J. Tamburri, dean of The Calandra Institute. Check your local New York and New York State cable-TV listings for Italics, or find it on CUNY-TV website, and on-demand on the YouTube channel and Facebook.
---
Reach more than 175,000 NIAF members and Italophile readers by
advertising in an upcoming edition of NIAF's monthly e-Newsletter!
Contact: nwulderk@niaf.org.
NIAF e-Newsletter edited by Natalie Wulderk