NIAF NEWS
NIAF Mourns the Passing of NIAF Chair Gabe Battista 
It is with a very heavy heart that the Foundation informs you about the death of NIAF Chair Gabriel A. Battista on Monday, January 27. Our NIAF family is so very saddened by this loss and we know you join us in prayers for Gabe and his family.
Save the Date for NIAF's New York Gala
This year, NIAF's New York Gala will be held once again at the legendary Cipriani 42nd Street on April 21 at 6:30 p.m. The Gala will benefit NIAF's education and youth programs. This event sells out every year, so purchase your ticket now at www.niaf.org/nyc.
Deadline Next Month for NIAF 2020 Scholarships
Applications for NIAF scholarships are now open! Scholarships range from $2,500 – $12,000 and are awarded to undergraduate, graduate, post-graduate, medical and legal students. If you are Italian American or if you are studying Italian in college, apply today! Deadline is March 1, 2020. For more information, contact Julia Streisfeld, Director of Scholarships, Grants and Youth Engagement, at jstreisfeld@niaf.org or 202-939-3114, or visit: http://bit.ly/2QPMFwo.
The Russo Brothers Italian American Film Forum Application is Now Open! 
Directors Anthony and Joe Russo, in conjunction with NIAF and the Italian Sons and Daughters of America (ISDA), are excited to announce that applications for the Film Forum are now open. Each year, the program awards multiple $8,000 grants to ambitious filmmakers around the country to create documentary, fiction or non-fiction narrative films that explore the Italian American experience for the benefit of future generations. The grants will be awarded based solely on the promise of a film's premise, how it relates to the Italian American experience, and the creative potential of the filmmakers. Deadline, March 1, 2020, 11:59 p.m. PT. For details, visit: https://bit.ly/2ESmP1w.
Buy a "Make Sunday Italian Again" Wood Spoon!

NIAF's #MakeSundayItalianAgain wooden spoon is back in stock! Every spoon purchase goes towards NIAF's mission to ensure that Italian American culture is passed down to future generations through educational programs. Order your spoon today by visiting: https://bit.ly/2DkMaoO.
Visit our NIAF Museum on Italian Immigration! 

The Museum recounts the hardships that Italian immigrants faced from enduring the journey across the Atlantic by ship and living in the United States, to their successes in the fields of music, entertainment, government, business, and the extraordinary achievements of Italian American women. The Museum is open Monday – Thursday, 11 a.m. – 4 p.m., except holidays; self-guided tours; admission is free. For more information, visit https://bit.ly/2UgcUhE.
USA News & Events
See The Traitor – Now in Theaters!

The Traitor, also known as Il Traditore, tells the true story of Tommaso Buscetta, the man who brought down the Cosa Nostra. In the early 1980's, an all-out war rages between Sicilian mafia bosses over the heroin trade. Buscetta flees to hide out in Brazil. Back home, scores are being settled and Buscetta watches from afar as his sons and brother are killed in Palermo, knowing he may be next. Arrested and extradited to Italy by the Brazilian police, Buscetta makes a decision that will change everything for the Mafia: he decides to meet with Judge Giovanni Falcone and betray the eternal vow he made to the Cosa Nostra. Watch the trailer here: http://bit.ly/38YHoJv. And for an interview of director Marco Bellocchio about the film, see the Winter 2019 issue of Ambassador magazine.
Brumidi in the Capitol Tour with NOIAW

The National Organization of Italian American Women (NOIAW) has coordinated a private tour of the "Brumidi Corridors," an area within the U.S. Capitol Building whose walls and ceilings were decorated in the 19th century by the Italian-born fresco painter Constantino Brumidi. Steven Livengood, the U.S. Capitol Historical Society's Director of Public Programs and Chief Guide, will escort the tour. Free for NOAIW Members and $10 for non-members. February 8, 11 a.m. – 12:30 p.m. RSVP by February 5 at https://conta.cc/2GqHUCP.
Watch film My Country at the Boston Public Library

The North End Branch of the Boston Public Library will host the Annual Pirandello Lyceum Italian Film screening of My Country (2017). The film is about two brothers—one American, one Italian, who've never met—take a road trip from Rome to the picturesque region of Molise on a journey to spread the ashes of their late father in the small town where he was born. In English and Italian, with subtitles. Coffee and biscotti will be served. Opening remarks from Professor Anna Rocca, Salem State University. February 8, 10 a.m. – 12 p.m. For details, visit: http://bit.ly/37wUAnT.
Italian Night at the New York Knicks Game!

Come out to the first Italian Night for the Knicks this year. The New York Knicks will be playing against the Washington Wizards at Madison Square Garden on February 12, 7:30 p.m. If you book a group of 12 or more, you can receive access to discounted group rates, limited edition t-shirts, unique fan experiences and more. For groups of 12 or more, contact Paul LoFaso, 212-631-5598, paul.lofaso@msg.com.
Make Limoncello with NOIA!

The Northern Ohio Italian American Foundation (NOIA) is hosting a limoncello making event that includes appetizers and a cash bar. Pasquale from Etna Ristorante will provide instructions and attendees will be notified of supplies to bring. Bocce courts will be open for play. February 15, 12 – 4 p.m. View the invitation and RSVP information: http://bit.ly/30YVTt0.
Last chance! See Food in Federico Fellini's Drawings Exhibit

The Italian Cultural Institute (IIC) in Los Angeles in collaboration with the Culture Department of the Emilia Romagna Region and Casa Artusi will feature works of art by the legendary director Federico Fellini, drawn at the table and included in Il libro dei sogni (The Book of Dreams), a journal Fellini kept for about 30 years. The exhibit is open now until February 15. Free and open to the public at the IIC in Los Angeles. For details, visit http://bit.ly/2pKL8vS.
IAWA Literary Reading and Open Mic Night

The Italian American Writers Association (IAWA) holds its monthly literary reading and open mic at
I AM Books in Boston! January's featured authors were Mary Anne Miller and Mary Cappello, so stay tuned for February's featured authors. February 29, 6 – 7:30 p.m. Visit http://bit.ly/2uCkW9g.
Raphael and His Circle Exhibit, National Gallery of Art

In celebration of the 500th anniversary of the artist Raphael's death, the National Gallery of Art presents 25 prints and drawings in an intimate installation. February 16 –June 14, 2020. For further details, visit: http://bit.ly/3akNFQo.
At Casa Belvedere—Staten Island 
The Italian Cultural Foundation at Casa Belvedere's Culinary Classes offer recreational and educational culinary experiences on a year-round basis. Daytime and evening classes are held in Casa Belvedere's state-of-the-art Cucina Colavita Kitchen and are available for adults and children: https://bit.ly/2UVKiYi.
Weekend language immersion courses for 2020 are offered for the following weekends: February 21-23, March 27-29, and May 1-3. Visit: https://bit.ly/2LKLg5I. For more information on these and other Casa Belvedere programs, visit www.casa-belvedere.org or call 718-273-7660.

Auguri
Joanne Mosconi's The Chef of Greenwich Village

Auguri to NIAF Member Joanne Mosconi for publishing her new cookbook The Chef of Greenwich Village, which tells father's story and recipes. When her father Chef Pietro, owner of Monte's and Villa Mosconi restaurants in Lower Manhattan's Greenwich Village neighborhood, had a heart attack in April 2015, Mosconi promised God that if he survived that she would return to NYC to learn all his recipes. Thankfully, Chef Pietro survived and Mosconi kept her promise—which resulted in the creation of this cookbook! The Chef of Greenwich Village is not just a cookbook of Chef Pietro's secret and mouthwatering recipes but is a by-product of a father and daughter spending cherished quality time together. To purchase the book, visit www.thechefsdaughter.nyc or at their restaurant, Monte's Trattoria on 97 Macdougal Street in Greenwich Village, N.Y.
Support our Sponsors
Your Italian Passport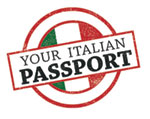 Looking for professional help with building your application for Italian citizenship? Your Italian Passport is here to help!
Your Italian Passport is a U.S.-based company offering comprehensive services for Italian Americans seeking to obtain Italian dual citizenship. Like so many things Italian, Your Italian Passport is a business of organic roots grown over time with care and committed to giving personalized attention to each and every client.
Visit our website www.youritalianpassport.com and be on your way to living la dolce vita! As always, NIAF members receive a discount on all services offered. A new world awaits with Your Italian Passport! Contact us today!
Alitalia


Your Italian Restaurant in the Sky
A sky-high table, but with flavors and scents of the earth. We are on board with the Italian countryside, rich with flavors, tradition, and recipes that originate from the vegetable garden, barnyard, and from the fields where those products made in Italy where born and become a style of life loved throughout.
Traditional and healthy menu options, all freely combinable with each other: choose from a selection of more decisive recipes that reflect the origin of Italian cuisine, or dishes with a lighter and more natural balance using ingredients of a more intimate and profound approach.
The Italian countryside is a place where dishes tied to family tradition are born, where they obtain their form and project the diversity from regional and territorial, where the most authentic flavors of Italian cuisine are perceived which render them amongst the most glamorous on earth.
Alitalia's All Day Dining includes aperitivo with classic and create-your-own beverages, a full four-course dinner, light snacks and an Italian breakfast!
Visit www.alitalia.com/.
Get Involved with NIAF and the
Italian American Community!
Become a NIAF Member Today! 
Start the new decade off right with becoming a NIAF Member. Purchasing a NIAF Membership goes beyond exclusive discounts, membership benefits, and cultural events. Being a NIAF Member means contributing to the continuation of Italian American culture and heritage – work we could not do without your support. Join today by visiting our website: https://bit.ly/2PrHa45.


Italian Community Services (ICS) welcomes all NIAF members to visit its website www.italiancs.com and learn how ICS helps the broader Italian American Community. Italian Community Services is the oldest Italian non-profit in North America. Founded by a group of Italian pioneers in San Francisco who had great success (Bank of America, Del Monte Foods, Ghirardelli Chocolates, to name a few) the non-profit's mission is to assist the Italian and Italian American community of California. Italian Community Services defends the Italian language and culture, supports senior citizens with socializing activities, community outreach, financial assistance, and is a point of reference for all things Italian and Italian American. The nonprofit collaborates with the Italian Consulate, Italian Cultural Institute, and all leading West Coast Italian agencies. Since its inception 104 years ago, ICS has helped more than 40,000. Venite a visitarci!
Calling All Voyage of Discovery Alumni 
We're creating an alumni database of past participants in NIAF's Voyage of Discovery and NIAF's Gift of Discovery programs and we need your help! Did you or someone you know participate? If so, let us know. Please email your name, Voyage of Discovery year, and any other information you'd like to share about your experience to voyageofdiscovery@niaf.org.
Shop at AmazonSmile and Support NIAF! 


Here's your opportunity to donate to NIAF without costing you a cent! Support the work of NIAF when making purchases on Amazon.com by going to http://smile.amazon.com/ and selecting the National Italian American Foundation as your charity of choice. The AmazonSmile Foundation will donate 0.5 percent of the purchase price from your eligible AmazonSmile purchases to NIAF. AmazonSmile offers the same selection and low prices as Amazon, and customers can still use their Amazon account. The only difference is that, at no extra cost, you are donating to a great cause!
The Italian American Podcast

The Italian American Podcast is the first and most engaging podcast dedicated to helping Italian Americans learn about and celebrate their brilliant heritage. Hosts John, Dolores, Pat, Rossella, and Anthony are obsessed with our heritage, and each Monday they discuss all things Italian American, including history and family traditions, genealogy, recipes, language, and more, with smarts, heart, and a lot of laughs! The Italian American Podcast's mission is to return you to your roots, or bring your roots to you, bringing the heart of the Italian American experience to the 25 million Americans lucky enough to have been born Italian! The hosts are joined by celebrity guests, experts, authors, and everyday Italian Americans for honest and thoughtful conversations digging deep into the "hows and whys" of who we are. And, like all the best Italian American conversations, it takes place around the kitchen table, meaning every time you tune in you'll be entertained, educated, and brought right back to where you belong… among family! Listen to the Podcast's latest episodes here: http://ow.ly/qZRI301LHRm.
Turn on Italics TV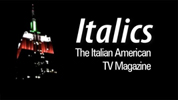 For monthly cable-TV programming for the Italian American community, tune in to Italics, the Italian American TV magazine, produced by The John D. Calandra Italian American Institute at Queens College in New York and hosted by Anthony J. Tamburri, dean of The Calandra Institute. Check your local New York and New York State cable-TV listings for Italics, or find it on CUNY-TV website, and on-demand on the YouTube channel and Facebook.
Everybody Loves Italian! On the Radio!  


Join hosts Frank Granieri and Dominic Mevoli to celebrate the everyday Italian American family and experience, plus interviews with personalities, stories, recipes and more! Sundays 6 a.m. and 5 p.m., on WWDB 860 AM Philadelphia; and streaming worldwide! Find them on Facebook. For more information, visit: www.everybodylovesitalian.us.
---
Reach more than 170,000 NIAF members and Italophile readers by
advertising in an upcoming edition of NIAF's monthly e-Newsletter!
Contact: nwulderk@niaf.org.
NIAF e-Newsletter edited by Natalie Wulderk