Join the National Italian American Foundation on Saturday, March 19th 2022 as we honor our Chairman Emeritus Jerry Colangelo at our Arizona Regional Gala in recognition of his career as a sports, business and philanthropic icon. Colangelo will be joined by local civic leaders, sports celebrities, NIAF board members and special guests.
The gala will occur in the Grand Ballroom of the Arizona Biltmore hotel. The reception begins at 6:00 p.m., followed by dinner at 7:00 p.m. Attire for the evening will be black tie.
Individual tickets and various sponsorships packages are available and acknowledgement of sponsorships will be included in numerous publications online and in Ambassador magazine, the Foundation's official publication. Thank you for your generous support.
Saturday, March 19, 2022
Arizona Biltmore
2022 Honoree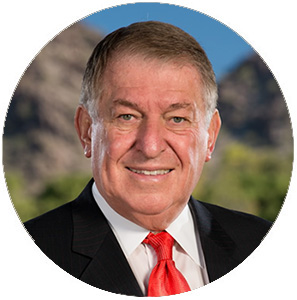 Jerry Colangelo