Molise is a mountainous region filled with rugged natural beauty, centuries-old customs and rich traditions that many travelers have yet to discover in southern Italy. Undisturbed by mass tourism, it is nonetheless where so many Italian Americans have ancestral roots and can find their family history and heritage. Throughout 2019, the National Italian American Foundation celebrated and promoted Molise as its Region of Honor.
Molise is Italy's second smallest region. Originally part of the Abruzzo-Molise region, Molise separated from Abruzzo in 1963. Yet, despite being Italy's youngest region, Molise has a proud history dating back to the Stone Age.
The city of Campobasso, the region's capital that's a little more than three hours by car from Rome, is home to several fine-art museums exhibiting artifacts and art from the history of the Samnites, the ancient Italic people who battled against the early Roman Republic, to a centuries-old Campobasso procession representing the mysteries of the Catholic saints. The city's churches originate from various centuries, and Castle Monforte, perched above the city in all of its splendor, is considered the symbol of the capital.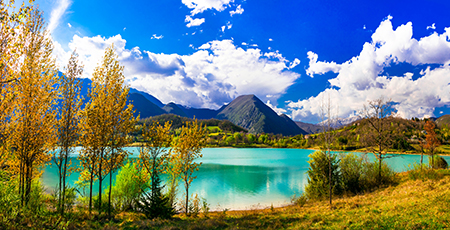 Notably, especially for nature lovers, the region is also part of Italy's oldest national park, Il Parco Nazionale d'Abruzzo, Lazio e Molise. The park boasts rivers, lakes and mountain peaks, as well as hundreds of fauna and more than 2,000 species of flora. Its bountiful wildlife can be accredited to the Riserva Regionale Guardiaregia Campochiaro, under the protection of the World Wide Fund, which encompasses caves, canyons and waterfalls. Skiers, hikers, campers, and those who simply want to gaze at serene mountainous scenery, come to enjoy what the region has to offer.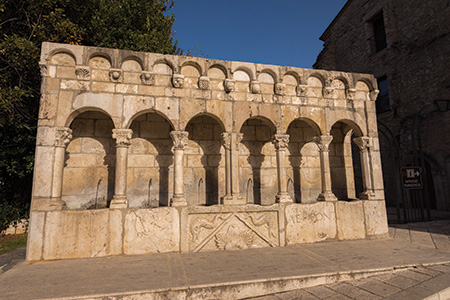 Nearby, the town of Isernia is home to Fontana Fraterna, a must-see landmark. Tied to two historical figures, Pontius Pilate (who is believed to have retired to the Abruzzo and Molise region after his political career) and Pope Celestine V (who is mentioned in Dante's Inferno), the magnificent fountain continues to gush clean, fresh water.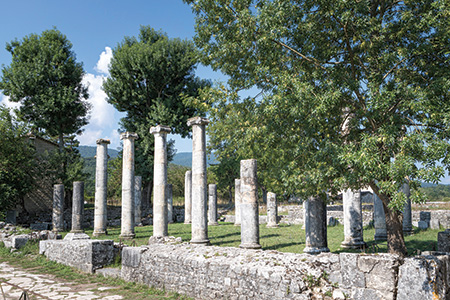 Molise has many other archeological sites to visit, including Altilia, in Roman times known as Saepinum, just a short drive south of Campobasso. Founded by Tiberius between 2 B.C. and 4 A.D., Saepinum's ancient walls still surround remains of a theatre and other buildings, including temples dedicated to Jupiter and Apollo. Northeast of Campobasso is the town of Larino that was founded by the Etruscans in the 7th century B.C. Today, visitors can go to the amphitheater built by the Romans in the 1st century A.D., as well as the adjacent baths where mosaics of marine subjects and geometric patterns are still visible.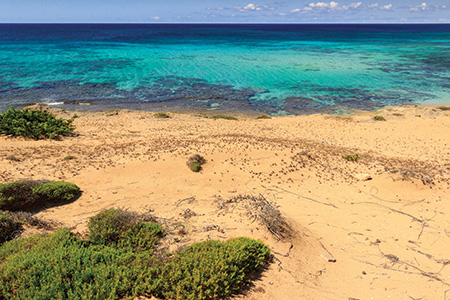 With 22 miles of coastline, Molise has some perfect spots to soak up the Adriatic Sea. In 2019, Campomarino Lido beach was awarded a prestigious Blue Flag (Bandiera Blu) for its standards for quality, safety, environmental education and provision of services. At the northern end of the beach is the Biferno river, a tributary that is a sustainable ecosystem comprising of pine trees and numerous species of Mediterranean plants and birds. Campomarino Lido is only six miles south of Termoli, a vibrant resort beach town that has a 13th-century fortress overlooking all of Termoli's hotels, restaurants, shops and more. Beachgoers can enjoy the town's promenade that gives access to explore the town and marvel at Molise's iconic fishing piers, trabucchi, and walk along the coastline.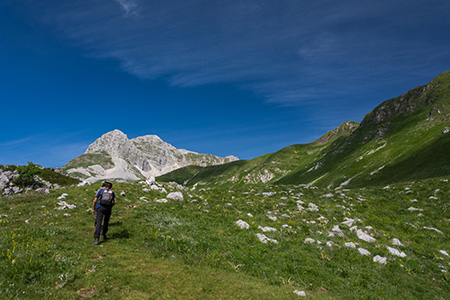 Molise is the site of a centuries-old custom that takes place between the regions of Puglia and Molise, the transumanza, which is currently being considered for recognition as Intangible Cultural Heritage by UNESCO. The transumanza is a traditional trek of more than 200 miles that's traveled by shepherds and their livestock, such as cows and sheep, to reach two different geographic and climatic regions twice a year. Agriculture is an important component to Molise's economy and the transumanza is an essential component to farming life in the region.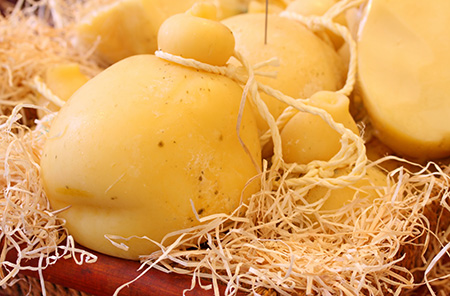 The agricultural products from Molise are of the finest qualities and some are exported around the world. Cheeses from Molise are renowned, especially for its own caciocavallo and stracciata. The region's durum wheat production thrives thanks to the local and international demand for pasta. The 107-year-old, family-owned, pasta company La Molisana, in Campobasso, exports products to 50 countries worldwide and is Italy's fifth-largest pasta brand. La Molisana is especially proud to sell fusilli and cavatelli, two pasta shapes that originate in Molise. Another famous Molise brand is Colavita, which primarily produces olive oil, what many consider to be the region's liquid gold. The family-owned and -operated international business is headquartered in Sant' Elia a Pianisi, located in the province of Campobasso.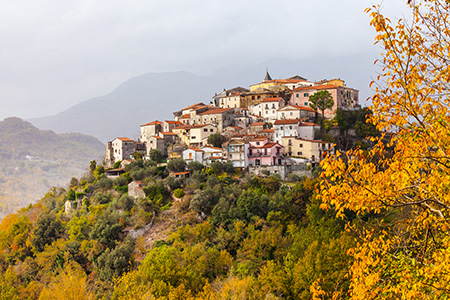 Compared to Molise's pasta and olive oil, its wines are not as internationally recognized, but some oenophiles think that may change soon. With its sun-drenched hills, Molise's climate is ideal for winemaking and has had wine-making traditions that can be traced back to 500 B.C. Molise's three vino DOCs (Denominazione Originata Controllata), Biferno, Pentro di Isernia and Tintilia, are not common in U.S. wine shops, so wine enthusiasts must enjoy the hunt to discover one of Italy's best kept secrets.
Besides the culinary treasures of the region, Molise has a proud history of skilled craftsmanship. In the ancient town of Agnone, perched atop a rocky hill that was once a stronghold of the early Samnite tribes, a bronze-casting legacy of more than 1,000 years endures today. The Fonderia Marinelli is Italy's oldest bell foundry and one of the oldest family businesses in the world. The Marinelli family is still hand-making bells from start to finish, using the same tools, methods and process employed since 1339. The foundry has been making church bells for the Vatican for centuries.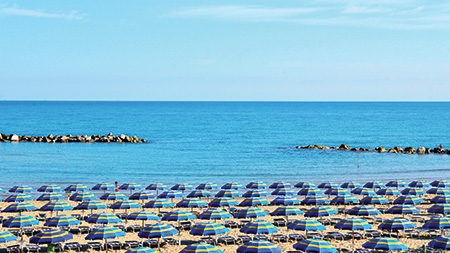 While still largely unknown by the tourists that flock to Rome, Florence and Venice, NIAF's 2019 Region of Honor, Molise, should be on every Italy-loving tourist's radar as a destination that has not lost its authenticity or natural charm.