Chairperson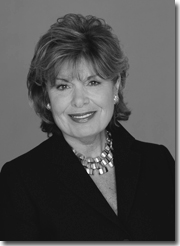 The Honorable Patricia de Stacy Harrison is the president and chief executive officer of the Corporation for Public Broadcasting (CPB), the leading funder of public radio and public television programming for the American people. Under her leadership, Ms. Harrison has strengthened public service media through the strategic focus of CPB in three important areas: Digital: CPB investments in innovation and technology; Diversity: CPB investments in and commitment to diversity of content, talent and service; and Dialogue: CPB investments in local community engagement, partnerships and service.
To formalize this commitment, Ms. Harrison established the first Diversity and Innovation Fund for public media — radio, television, online and mobile.
Under Ms. Harrison's leadership in 2011, CPB launched American Graduate: Let's Make It Happen, a nationwide public media initiative to help communities across the country identify and implement solutions to the high school dropout crisis. To date, over 100 stations in 48 states and one territory are working with more than 1,700 local partners and schools to encourage students to stay on track to graduation. For her work and commitment to helping young people stay on the path to a high school diploma through American Graduate, Ms. Harrison was honored in 2016 with a Promise of America Award from the America's Promise Alliance.
Ms. Harrison is also chairman of the Leadership Council of Women and Girls Lead, an innovative public media initiative designed to focus, educate and connect women, girls and their allies across the globe to address the challenges of the 21st century. In 2012, she was included on the Forbes list of "Women Changing the World in Media" for establishing Women and Girls Lead and her continued leadership on the project.
Prior to joining CPB in 2005, Ms. Harrison served as Assistant Secretary of State for Educational and Cultural Affairs and Acting Under Secretary for Public Diplomacy and Public Affairs. A former entrepreneur, Ms. Harrison is a frequent speaker and writer on the subjects of leadership, communication strategy and constituency building. She is the recipient of many awards and honors, including the 2008 Leadership Award from the White House Initiative on Historically Black Colleges and Universities and the U.S. Secretary of State's Distinguished Service Award.
She sits on the boards of the National Italian American Foundation and the American University of Rome. She is also a member of the Board of Advisors at the Georgetown Institute for Women, Peace and Security.
Ms. Harrison received her B.A. from American University, Washington D.C., and an honorary doctorate from the American University of Rome in 2002. She is a former Thomas Colloquium on Free Enterprise guest lecturer at Youngstown State University in Ohio and was a visiting fellow at the Institute for Public Service of the Annenberg Public Policy Center, University of Pennsylvania, in 2000, and at the John F. Kennedy School of Government, Harvard University, in 1992.
She is the author of two books, A Seat At The Table: An Insider's Guide for America's New Women Leaders and America's New Women Entrepreneurs.
---
Chairperson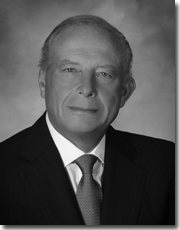 In January 1999, Mr. Battista joined Talk America as its President, Chairman and Chief Executive Officer. Over the next six years, the company successfully changed its strategy and repositioned itself as a successful CLEC providing local and long distance services to residential and small business customers. The company became profitable and enjoyed significant growth. As part of the long-term management development plan, Mr. Ed Meyercord was appointed the CEO of Talk America on January the 1st of 2004. Mr. Battista served as the Executive Chairman in 2004, responsible for operational oversight and formulation of the on going strategic direction of Talk America. Mr. Battista continued as the Chairman of the Board of Directors of Talk America. In 2006, Mr. Battista led the effort to consider new strategic options for the company which resulted in the sale of Talk America to Cavalier Telephone, LLC., in December of 2006.
Previously, Mr. Battista served as Chief Executive Officer of Network Solutions, Inc. from October 1996 and as a director from November 1996. As CEO, he was responsible for developing and implementing strategic planning initiatives for Network Solutions, overseeing development of corporate purpose and mission, strategic objectives, business development programs, alliances and key strategic relationships; identification, acquisition and development of key senior personnel; proactive development of NSI's Governance policy; and acquisition of the capital resources necessary to meet the company's long term strategic objectives. Under his leadership, Network Solutions became a public company on the NASDAQ in September of 1997.
Prior to joining Network Solutions, Mr. Battista served as CEO of Cable & Wireless, Inc., which at the time was the nation's largest telecommunications services provider that exclusively served businesses. He is credited with leading the company to the position of a major provider of telecommunications services to small and medium sized business establishments. He was also credited with leading the worldwide Cable and Wireless group in the development of a global Internet Infrastructure.
From February 1991 to September 1995, Mr. Battista served as President and Chief Operating Officer at Cable & Wireless, Inc. and from December 1987 to February 1991, he served as the Chief Operating Officer of National Telephone Services, a long distance operator service company. From 1985 to 1987, Mr. Battista served as President of US Sprint's Eastern Group, where he was responsible for the total management of the $500 million sales and services group for business customers in the eastern region of the US. His career also includes senior management positions at the General Electric Company (1966-1983) and GTE, which is now part of Verizon.
---
Vice Chair National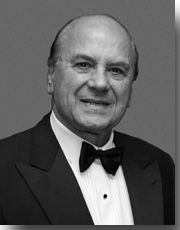 A native of Brooklyn, N.Y., Kenneth Aspromonte spent 10 years as a Major League Baseball infielder with the Boston Red Sox, Washington Senators, Cleveland Indians, Los Angeles Angels of the American League, and with the Milwaukee Braves and Chicago Clubs of the National League. He also managed the Cleveland Indians for three years.
Mr. Aspromonte spent three years playing professional baseball in Japan with the Chunichi Dragons and Taiyo Whales. On his return to the United States, he managed three seasons in the Minor Leagues before he was named skipper of the Cleveland Indians, where he managed for three seasons.
Following his baseball career, Mr. Aspromonte served on the Caesar's Palace Executive Staff, in Las Vegas, coordinating all sporting events and participating in community relations and promotional activities. He also served as a consultant to the U.S. Department of Justice's Community Relations Service working with its Crisis Intervention Program connecting professional athletes and underprivileged inner-city youths.
As a consultant with the Office of Economic Opportunity's Public Relations Division, he promoted OEO programs emphasizing recreations programs for youth and senior citizens. As a Sports Representative for the U.S. Department of State, he conducted baseball clinics and provided public relations for the U.S. Air Force in Germany. He is a former member of the President's Council on Physical Fitness and Sports during the Administrations of Richard Nixon and George H.W. Bush.
In 1976, Mr. Aspromonte started Aspromonte Coors Distributing Company with his brother, Bob Aspromonte, in Houston. When they sold the company in 2002, it had grown in sales to more than $40 million and employed 100 people.
Meanwhile, he served on the Advisory Committee of the Houstonian Club; was chairman of the Advisory Committee of the Houston Health & Spa Club; and was a member of the Board of Governors of the University Club.
As a longtime leader of the National Italian American Foundation over the years, Mr. Aspromonte has served as the Regional Vice President of the Southwest Region; as chairman of the NIAF Fund Development Committee; as Chairman of the NIAF Nominating Committee; as At-Large member of the NIAF Executive Committee; as chairman of the Strategic Planning Committee; as chairman of the NIAF Council of 2000; and currently as NIAF Vice Chair National.
Most recently, Mr. Aspromonte was inducted into the National Italian American Sports Hall of Fame (NIASHF) during its 33rd Annual Induction and Awards Gala, at the NIASHF Museum in Chicago. He also received the Rekindle The Flame Award from the Italian American Cultural Center of Houston and was honored by the Louisiana American Italian Sports Hall of Fame.
Mr. Aspromonte is a graduate of St. John's University with a degree in Business Administration. He served in the U.S. Army Signal Corp during the Korean Conflict. He lives with his wife Lori in Houston.
---
Vice Chair International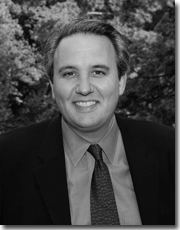 John F. Calvelli is the Executive Vice President of Public Affairs for the Wildlife Conservation Society (WCS), a global conservation organization headquartered at the Bronx Zoo dedicated to saving wildlife and wild places. Mr. Calvelli serves on the Executive Management team that manages the overall organization and he specifically oversees the work of WCS in Government and Community Affairs, Policy, Communications and the WCS Digital Program.
Prior to joining WCS in 2000, Mr. Calvelli served as the senior staff person to Congressman Eliot Engel (D-Bronx/Westchester) in Washington, DC.  As Administrative Assistant/Counsel, he had oversight responsibility for Congressional administrative office functions and oversaw, directed and supervised all legislative initiatives of Rep. Engel during his tenure on the House Energy and Commerce, Foreign Affairs, Science and Education and Labor Committees.  Prior to his work in Washington, D.C., Mr. Calvelli was chosen to participate in a clinical program with the Civil Division of the Office of then U.S. Attorney Rudolph Giuliani and subsequently served as Associate Counsel to the New York State Assembly.
Mr. Calvelli was a founder and currently serves as Chair of the Executive Committee of the International Conservation Partnership (ICP), which is comprised of senior public affairs representatives from the major global U.S. conservation organizations.  The ICP helps to coordinate policy initiatives with a focus on educating the U.S. Congress and appropriate governmental agencies on global conservation needs. He is also a member of the New York State Environmental Leaders Group, comprised of the senior environmental community leadership dedicated to engaging our political leadership on issues of concern.
Mr. Calvelli served as a lead member of the negotiation team during the land transfer of 680,000 acres on Tierra del Fuego from Goldman Sachs to the Wildlife Conservation Society in 2003. The first of its kind, this landmark public-private partnership resulted in the creation of Karukinka, a nature preserve that protects key ecological features found in this extraordinary part of the world.
In the aftermath of the devastating April 6, 2009, earthquake in Abruzzo, Italy, he led the effort to develop a public-private partnership with the U.S. Department of State to bring a generous American response to the people of the stricken region. The focus of the partnership has been to direct aid to the students of the University of L'Aquila and help restore the institution's role as an important academic, social and economic engine for the region.
Mr. Calvelli serves on the Board of New York City and Company, the National Italian American Foundation, the Belmont Business Improvement District, the Picture House Regional Film Center, Bronx Chamber of Commerce and the Preserve Plum Island. He is a member of the Board of Advisors of the Food Bank Westchester, a domestic hunger relief charity, WFUV Radio and CAUSE-NY, a division of The Jewish Community Relations Council of New York's Commission on Intergroup Relations and Community Concerns.  On October 15, 1999, the Republic of Italy bestowed the honorific title of Knighthood in the Order of Merit to Calvelli for his work promoting stronger U.S.-Italy relations.
Mr. Calvelli graduated from Salesian High School, Fordham University and went on to earn a law degree from Fordham Law School.  He is married to Maria DiMeo Calvelli and they have a 13-year-old son, John Domenico, as well as their 2-year-old dog named Felix.
---
Vice Chair of Fund Development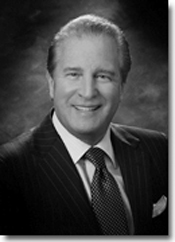 Founder, Owner and CEO of The RC Group, Bob is a franchisee of Taco Bell and Kentucky Fried Chicken for more than 30 years and has been a leader in the food service industry for his entire career. 
In Cambridge, Massachusetts he started Robert's Vending Machine Company before relocating to Maryland where he joined BCS, a full-service vending company, as CEO.  In Maryland he founded Co-Operative Refreshment Centers, and was a co-founder of Bay National Bank, where he served as both an Executive Board Member and Vice Chairman. 
Professional service to organizations includes Taco Bell Ad Hoc Board Member of the Franchise Management Advisory Council (FRANMAC), Vice-Chairman of YUM Brand KFC Government Affairs, President of the Washington D.C. Taco Bell and KFC Co-Op's, President of the KFC North East Franchisee Association, and President of the Maryland-Washington D.C. Vending Association.
Philanthropy plays an important role in both Bob and his wife Aileen's lives as well as in the lives of their adult children Christina and Dominic.  Bob chaired The United Way Campaign of Anne Arundel County, Maryland, and was a Board Member of Maryland Hall for the Creative Arts.  He has also served as Director, Dinner Chairman and currently serves as Vice-Chairman for the National Italian American Foundation. Bob also established The Carlucci Entrepreneurship Forum and is a past Board Member and Trustee of The American University of Rome.  
Bob has had the honor of being recognized for his philanthropic work by several organizations.  In 2017, Bob was awarded The Ellis Island Medal of Honor.  He was awarded an Honorary Doctorate of Humane Letters Honoris Causa by The American University of Rome, and he was knighted by The Sacred Military Order of St. George.  The prestigious Lido Civic Club of Washington, D.C. named Bob Businessman of the Year, and he received The Mattie J.T. Stepanek Heart Songs Award from The Muscular Dystrophy Association of Washington D.C./Maryland.  
---
Vice Chair of Cultural Affairs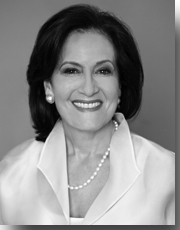 Anita B. McBride is Executive-in-Residence at the Center for Congressional and Presidential Studies in the School of Public Affairs at American University in Washington, DC, directing programming on women's political participation, and White House operations and leading national conferences on the legacies of America's first ladies and their historical influence on politics, policy and global diplomacy.
McBride previously served as assistant to President George W. Bush and chief of staff to First Lady Laura Bush from 2005 to 2009, directing the staff's work on the wide variety of domestic and global initiatives in which Mrs. Bush was involved. She had primary responsibility for the First Lady's efforts to support US foreign policy objectives in human rights, women's empowerment, global health and human freedom. She directed Mrs. Bush's travel to 67 countries in 4 years including historic visits to Afghanistan, the Middle East and the refugee camps on the Thai-Burma border.
Her White House service spans two decades and three presidential administrations, including as Director of White House Personnel under Presidents Ronald Reagan and George H. W. Bush; and as Director of the U.S. Speaker's Bureau at the United States Information Agency.
 Also under President George W. Bush, McBride served as a special assistant for White House Management, leading   a successful evacuation of the White House on 9/11; and as senior advisor in the U.S. Department of State's Bureau of International Organizations and as the State Department's White House liaison.
As an outgrowth to her work with Mrs. Bush, she co-founded the RAND African First Ladies Initiative and Fellowship program to partner with Africa's first ladies and support their efforts to become champions of change for health and education in their countries as well as train their staff and advisors in strategies for establishing and managing an effective First Lady's office.
She is an advisor to the Women's Initiative at the George W. Bush Institute and a consultant to several global non-profit institutions. She is a member of several organizations, including the US Afghan Women's Council, the J. William Fulbright Foreign Scholarship Board, the International Republican Institute's Women's Democracy Network, the National Italian American Foundation and the White House Historical Association.  McBride is also a consultant to HBO's Emmy-award winning series,Veep, and is a frequent speaker and network and cable news commentator on presidential transitions and the operations and history of the White House and its occupants.
---
Executive Vice President of Scholarships, Grants and Youth Activities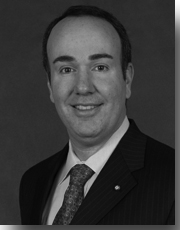 Robert Allegrini is a hospitality executive, author and civic leader who currently serves as Vice President of Communications-the Americas and Luxury brands for Hilton Worldwide. In this capacity Allegrini manages the public relations team serving all the Hilton family of brands' full service, corporately managed properties throughout the Western hemisphere as well as overseeing the public relations for Conrad Hotels & Resorts and Waldorf Astoria Hotels and Resorts worldwide. Previously he served as Regional Communications Director for Hilton's central division. In this capacity Allegrini oversaw the public relations activities of all corporately managed Hilton, Doubletree and Conrad properties in a 23 state area.
Allegrini's prior positions include Assistant Vice President in charge of public relations for Hyatt Hotels Corporation and Director of Corporate Communications in charge of public relations for all Swissotel properties world wide. He has worked extensively in the hospitality industry in Asia, Europe and the East Coast of the United States in addition to his native Chicago.
In 2005 Allegrini authored the book, "Chicago's Grand Hotels" which subsequently was made into a documentary narrated by nationally renowned journalist Bill Kurtis and aired on the CBS  network's local Chicago affiliate.  The book and the documentary were recently recognized when Allegrini was presented with the Governor's Award for the Best Public Relations Campaign at the 2007 Illinois Governor's Conference on Tourism.
Allegrini has long been active in Italian American affairs on a local and national level.
From 1987 to 1990 Allegrini served as Executive Director of the Joint Civic Committee of Italian Americans-an umbrella association of over 70 Illinois based Italian American Associations. Subsequently, he founded the Chicago chapter of the Accademia Italiana Della Cucina.  Currently, Allegrini serves as Midwest Regional Vice President of the National Italian American Foundation as well as President of the Italian American Chamber of Commerce of the Midwest. He is also a board member of the Italian American Human Relations Foundation.
Allegrini's services to the Italian American community have been recognized both by Italy's former royal family, the House of Savoy, which made him a Cavaliere (Knight) in 1991 and by the Republic of Italy which made him a Commendatore (Knight Commander) in the Order of Merit in 2002.
Robert Allegrini is a graduate of Northern Illinois University where he won the Dean's Award in Political Science. He subsequently won a graduate fellowship to study Foreign Affairs at the University of Florence in Italy.  Allegrini is married to the former Cristina Bomben and they have two sons, Alessandro born in January of 2007 and Marco born in January of 2009.
---
Executive Vice President of National Membership

Frank Giordano is President and Chief Executive Officer of The Philly POPS, America's largest stand-alone POPS orchestra.
Since joining the POPS in 2011, Frank has led the organization to unprecedented success in ticket sales, contributed revenue, community engagement and programming. Today, the POPS hosts sold out concerts, reaches 1,000 Philadelphia students with its educational program, and performs with world-renowned talents and at high-profile events.
Frank created the Philly POPS Salute Series – concerts held on American holidays that recognize service and sacrifice – and grew it into a robust year-round program that reaches 50,000 people annually with free, patriotic shows.
Frank is also President and Chief Executive Officer of Atlantic Trailer Leasing Corporation, a transportation and storage equipment company that has been in the Giordano family since 1949.
He has served the public through his leadership and personal philanthropy in iconic Philadelphia-area institutions. Among many governance roles and memberships in area organizations, Frank is a member of the Rowan University Board of Trustees, the Rutgers School of Business Dean's Leadership Council, Chairman of Il Convivio, Inc., a Board Member of the Salvation Army New Jersey State Advisory Board, and a member of the Philadelphia Business Council for the Consulate General of Italy.
Frank has received many honors and awards for his work, including the prestigious Order of the Merit of the Italian Republic by the Ambassador of Italy, the Philadelphia Business Hall of Fame Award, the Philadelphia Music Alliance's inaugural Platinum Award, and a City Council of Philadelphia Citation.
Frank is especially proud of the wide range of programs he instituted to benefit underserved constituencies as Chairman of Goodwill Industries of Southern New Jersey and Philadelphia, the $10 million he raised as Chairman of the Abraham Lincoln Foundation to open the Sir John Templeton Heritage Center which provides the public with access to the Union League's substantial archive of significant historic material, and the Frank and Dottie Giordano Responsibility Scholarship that financially supports working Rutgers Camden students while they gain business experience in unpaid internships.
Born in South Philadelphia and raised in New Jersey, Frank is a graduate of Rutgers University and resides with his wife Dottie in Moorestown, New Jersey.
---
Executive Vice President of Government Relations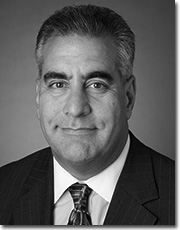 Gerard LaRocca is a Managing Director and Chief Administrative Officer, Americas, at Barclays. Mr. LaRocca is also the President of Barclays US Broker Dealer, Barclays Capital Inc., and the New York Branch Manager for Barclays Bank PLC. He is a member of Barclays Americas Executive.
Based in New York, Mr. LaRocca joined Barclays in 1998 as a Managing Director. From November 1998 through June 2006, he managed Global Operations for the firm. From February 2000 through December 2001, he served as Chief Financial Officer.
Mr. LaRocca has more than 35 years of experience working in the financial services industry. He was previously a Managing Director at Salomon Brothers.
In 2010, he joined the Board of Directors for the National Italian American Foundation (NIAF) and in 2017, he joined the Villanova College of Nursing Board of Consultors.  Mr. LaRocca was previously on the Boards of Directors for INROADS New York City, the Depository Trust and Clearing Corporation and MarkitSERV, LLC, a member of the Financial Services Roundtable and a member of the Villanova School of Business Dean's Advisory Council.
Mr. LaRocca was recently conferred the Order of Merit, Honorary Knighthood (Commendatore), by the Republic of Italy.
Mr. LaRocca received his BSc from Wagner College in 1979 and his MBA from Pace University in 1984.
---
Secretary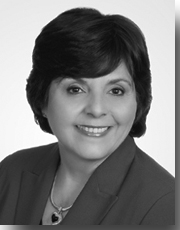 Linda R. Carlozzi is a Shareholder in the New York office of Jackson Lewis PC.  She joined Jackson Lewis in 1997 and specializes in traditional labor law.  Ms. Carlozzi counsels clients in the development and implementation of preventive labor and employee relations programs.  She advises both unionized and union-free clients on a full range of labor and employee relations matters.  She has represented numerous employers during arbitration proceedings and negotiations. She has advised employers in labor and employment law proceedings before the National Labor Relations Board, the Equal Employment Opportunity Commission and other federal, state and city administrative agencies.  She regularly represents employers in collective bargaining, provides advice on a diverse range of work place issues, such as those relating to corporate transactions, best workplace practices as well as age, race and national origin discrimination and conducts management training on a broad range of topics.  Ms. Carlozzi was named to the list of Top One Hundred Labor Attorneys in the United States for 2009, as compiled by Labor Relations Institute, Inc.  She is also a member of the Firm's Global Labor & Employment Group as a liaison for Italy.  L&E Global was founded in 2010 as an integrated alliance of premier employment law boutique firms advising on all international work place related matters.
She is a graduate of Fordham University (B.A., cum laude, 1985) and was awarded the degree of Juris Doctor by Catholic University, Columbus School of Law, Washington, D.C. in 1989.  Ms. Carlozzi began her labor law career at the National Labor Relations Board, Office of Appeals in Washington D.C. in 1989.  In 1991, she transferred to the Philadelphia Region of the National Labor Relations Board, where she was responsible for investigating all aspects of unfair labor practice cases and representation matters as well as handling trials before Administrative Law Judges on behalf of the General Counsel of the NLRB.
Ms. Carlozzi is a member of the American Bar Association, Labor & Employment Section and Entertainment Law Section; and serves as the Employee & Labor Relations Chair for the New York City Chapter of the Society for Human Resources Management (NYCSHRM).  Ms. Carlozzi is a member of The Broadway League, Actor's Fund, and several civic and community organizations.
Ms. Carlozzi has dedicated over thirty years to the Italian American Community. Ms. Carlozzi served on the Board of Directors of the National Organization of Italian American Women from 2005 to 2009.  She is a current member of NOIAW, and the Columbian Lawyers in New York.  In addition, she has served as a Director of the Italian Welfare League ("IWL") for the past fifteen years.  IWL is a non-profit organization which serves Italian American children in medical need and emotional crisis.  She served as President for six years, and she currently serves as the Chairwoman of the IWL. The League has raised and distributed over $1,600,000 to Italian American children and organizations assisting children.   Ms. Carlozzi was a NIAF legal scholarship recipient while she was a law student at the Catholic University and during this time she served as an intern for NIAF in Washington, D.C.  Ms Carlozzi remained an active member in NIAF while in Philadelphia.  She also served as an Area Coordinator in Philadelphia and New York.
---
General Counsel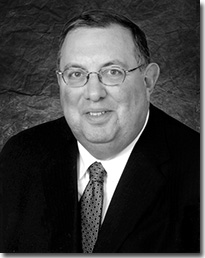 Mr. Lonardo is the managing partner of the Vorys Washington, DC. office and Vorys' chief environmental litigation partner. His enviromnental trial experience is comprehensive defending corporations in actions involving: toxic torts, major federal statutes (CERCLA, RCRA, CWA, CAA) and companion state laws, federal and state citizen suits, contractual indemnity claims, bankruptcy environmental claims, workplace exposure claims, UST contamination, and Common law damage actions.
Mr. Lonardo's clients include some of America's best known companies in fields as diverse as: chemical manufacture. the manufacture of products for the automotive, metal fabrication, appliance, and medical industries; petroleum distribution; aerospace; oil and gas development; and commercial development.
Mr. Lonardo has significant experience in parent/subsidiary and corporate structure liability, including the defense of foreign parents of American subsidiaries sued for environmental liabilities.
Career highlights include:
Defending chemical and manufacturing companies in state and federal courts across the country in cases alleging personal injury and property damage due to workplace or environmental exposures
Trying cases under RCRA and CERCLA brought by the United States, corporations, or individual plaintiffs seeking statutory relief, damages, and penalties
Defending business and financial institutions which have included the winning argument before the Ohio Supreme Court striking down legislation creating lender environmental liability. He also advises lenders on environmental liability issues in specific transactions
Serving as common counsel to groups of corporate defendants involved, in National Priorities List (N PL) sites on liability, allocation, and resource damage issues
Being involved in some of the nation's first major Superfund cases and negotiating numerous judicial and administrative settlements with USEPA in Superfund and Natural Resource Damage cases. He currently has a leadership role in a major case involving remediation of contaminated waterway sediments under the Great Lakes Legacy Act and WRDA.
Mr. Lonardo is a member of the American Bar Association, the Ohio State Bar Association, the District of Columbia Bar, the Columbus Bar Association and the Defense Research Institute. Mr. Lonardo is admitted to practice in the District of Columbia.
Mr. Lonardo has spoken at seminars on environmental law, including toxic tort litigation issues and practice, CERCLA and RCRA liability and defense issues, natural resource damage issues and settlements, and bankruptcy in the context of environmental issues and claims.
Mr. Lonardo received his J .D. cum laude from the University of Michigan Law School and his BA. from Georgetown University.