FOR IMMEDIATE RELEASE
Contact:   Elissa Ruffino (NIAF) 202/939-3106 or elissa@niaf.org
---

SPONSOR: National Italian American Foundation (NIAF)
WHEN: Tuesday, June 3, 2014 6:30 p.m. to 9:30 p.m.
WHERE: 230 Fifth, Rooftop Garden New York City
The Empire State Building is a trademarked image and used with permission by ESRT
To celebrate NIAF's mission and its educational programs across the United States, the Foundation is hosting a reception at the rooftop garden of 230 Fifth in New York City on June 3, 2014. NIAF's leadership, including Chairman Joseph V. Del Raso and President John M. Viola, will join the Foundation's regional vice presidents in New York, Nicholas R. Caiazzo and Susan Paolercio,its committee, as well as business and community leaders.
Michael Gargiulo, Emmy-award winning journalist and co-anchor of NBC 4 New York's "Today in New York," will serve as this year's master of ceremonies. The reception is an opportunity to learn more about NIAF's programs and events, meet its leadership and network with Italian and Italian Americans.
Italian specialty foods including pasta buffet stations with Rao's gourmet sauces are part of the evening's festivities. Italian wines and premium beers will also be served.
In conjunction with the NIAF reception, MLB great and longtime NIAF friend Mike Piazza will join NIAF's leadership earlier in the day at 11 a.m. for a ceremonial lighting of a replica of the Empire State Building in the lobby of the Empire State Building. For additional information about the reception and lighting ceremony, please contact NYC@niaf.org.

Media Contact: Elissa Ruffino (NIAF), 202-939-3106, elissa@niaf.org.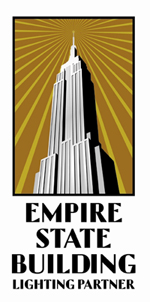 The National Italian American Foundation (NIAF) is a non-profit organization dedicated to preserving and promoting the heritage and culture of Americans of Italian descent. Visit www.niaf.org