FOR IMMEDIATE RELEASE
Contact:   Elissa Ruffino (NIAF) 202/939-3106 or elissa@niaf.org
---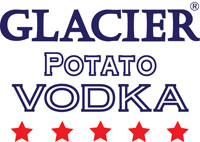 SPONSORS: The National Italian American Foundation (NIAF) and Glacier Vodka

WHAT: An open bar, dinner and dancing are part of the evening's entertainment. The event will also feature music by the renowned Radio King Orchestra.

WHERE: The International Ballroom The Washington Hilton 1919 Connecticut Ave., NW, Washington, D.C.

WHEN:Friday, October 28, 2011 8 p.m. to midnight

COST: $90 per person without a gala ticket, $70 per person with a gala ticket (includes dinner and open bar)

DRESS:Cocktail attire

RSVP:To cover the event, contact Elissa Ruffino, elissa@niaf.org, 202/939-3106.
To purchase tickets, contact Carlo Piccolo at carlo@niaf.org,202/939-3105.

Back by popular demand, the Foundation's Friday evening extravaganza is part of NIAF's 36th Anniversary Convention and Gala Weekend. Cristina Fontanelli, international recording artist will also be performing at the Salute to the Martini. Most recently, she served as PBS host for the Andrea Bocelli concert in Central Park which will air in December.

For a complete list of events and activities, visit www.niaf.org/gala.
The National Italian American Foundation (NIAF) is a non-profit organization dedicated to preserving and promoting the heritage and culture of Americans of Italian descent.