NIAF 40th Anniversary Gala—Register Now!
We want YOU to be part of our big 40th Anniversary Gala Weekend, October 16-18, at the Washington Marriott Wardman Park hotel, in the nation's capital! The weekend includes our 40th Annual Awards Gala, cohosted again this year by Maria Bartiromo and Joe Piscopo (you know what that means – bring your dancing shoes!). Our popular wine tasting luncheon is a must, and there will be community discussions, film screenings, and more!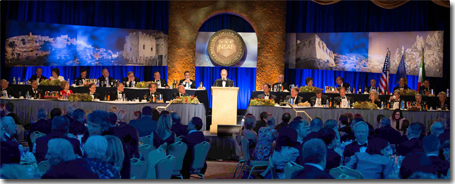 NIAF's 40th Anniversary Gala Honorees
During each year's Gala Dinner, NIAF honors special members of our Italian American community who have made significant contributions to society. This year, we are excited to be honoring an impressive list, which can be seen below.
Sergio
Marchionne
Connie
Francis
Mario
Gabelli
Dr. Richard
Caruso
Franco
Nuschese
 
 
 
 
Amato L.
Berardi
Alfred M.
Rotondaro
Steve
Perillo
Josephine J.
Templeton
For more details on NIAF's 2015 Honorees, visit: www.niaf.org/40.
Celebrate Frank Sinatra's 100th Birthday with Joe Piscopo and Friends!
You won't want to miss NIAF's musical celebration of Frank Sinatra's 100th Birthday, starring Joe Piscopo and guest stars, with a special appearance by Il Volo, joining in on an all-Sinatra songfest evening! Dancing! Sing-alongs! Open bar with custom Italian cocktails! Live and silent auctions! Music late into the night!
Kicking off the entertainment of the entire Gala weekend, this event is open to the public so purchase your tickets now at www.niaf.org/40. Doors open at 9 p.m.*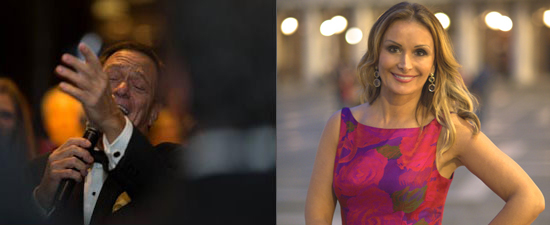 EXPO Italiana!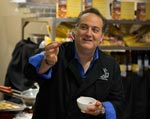 Don't miss our Expo Italiana, the largest Italian American festival in Washington, D.C., on Saturday, Oct. 18, 9 a.m. – 4 p.m.! There will be an indoor bocce court, high-end cars on display, live music, singing, dancing, tastings and lots of vendors showcasing their Italian products!
Some booths are still available if you are a vendor! Visit www.niaf.org/40  or contact Andrea Bartlett at abartlett@niaf.org.
Join NIAF Today!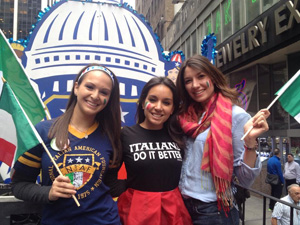 Embrace your family heritage and support the Italian American community by joining NIAF, whose core mission is to preserve Italian American heritage, strengthen the ties that bind the United States and Italy, and support through scholarships, grants and other programs the education of new generations of Italian Americans. By joining, you not only will help us fulfill that mission but you'll also enjoy many new member benefits, including:
Opportunities to network with prominent political and business leaders
Cultural and educational events
Access to NIAF's member-only website pages
Annual subscription to NIAF's Ambassador magazine
Discounts on NIAF merchandise
Great money-saving deals through NIAF's partners, and much more!
To learn more about NIAF and its exciting new benefits, visit www.niaf.org/memberships.
NIAF on Facebook! Help us get to 150,000 likes!
Please take a look and "like" NIAF's entertaining, engaging, informative and full-of-Italian-American-pride Facebook page. And those of you who regularly do, grazie for your support!
NIAF on Facebook is a rapidly growing online community with an insatiable appetite for news, views, recipes and trivia—anything Italian, Italian American and NIAF! Plus, contests and free tickets to shows, concerts and events across the country! Easy to find at www.facebook.com/niaf.org.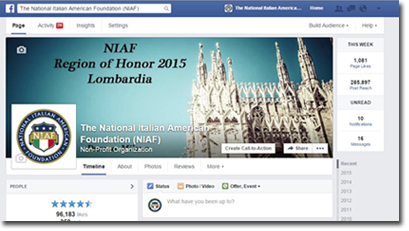 Voyage of Discovery Alum?
Did you or someone you know participate in NIAF's Voyage of Discovery or NIAF's Gift of Discovery program in past years? If so, we'd love to hear from you! We're creating an alumni database and we need your help! Please send your current contact information to Gabriella Mileti, Director of Programs, at gmileti@niaf.org.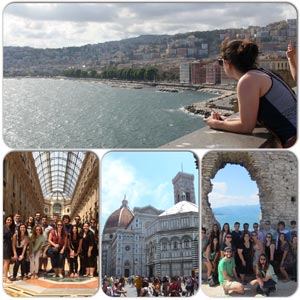 Emporium Armani Olimpia Milano Basketball Team arrives in Chicago and New York!
One of the most successful Italian basketball teams, EA7 Emporio Armani Olimpia Milano, will play Maccabi Electra Tel Aviv in the inaugural Euro Classic Tournament in the United States this fall. On October 1, they will play at the United Center in Chicago at 7 p.m.; and on October 4 at 12:30 p.m., they will play at Madison Square Garden, New York. For special discounted rates for NIAF Members, Family & Friends only, go to www.ticketmaster.com and use the PromoCode: NIAF. Seating is limited so buy tickets early. A portion of proceeds will be donated to NIAF.
Il Fornaio NIAF Benefit Dinner


NIAF will host a preview dinner at Il Fornaio Cucina Italiana in Los Angeles, with a special menu, in honor of its opening, on Tuesday, September 15, from 6-9 p.m. Proceeds go to NIAF. For more information or to register for this event, contact Marcella Leonetti-Tyler at marcella.tyler@csun.edu or 818-929-0699.
"Dream of Italy" Travel Series Now on PBS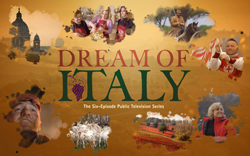 The new travel television series "Dream of Italy," created and hosted by NIAF member and Italian travel expert Kathy McCabe, began airing nationwide in May. The show features McCabe's travels through six regions of Italy, exploring the local cuisine, culture, and traditions. The series will continue to air throughout the year. Please check local PBS listings or visit the official website at http://dreamofitaly.com/tv-show/ to view full episodes of the series online.
"ALFIO in Concert" Now on PBS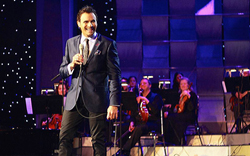 NIAF friend and supporter ALFIO creates history once again as the first Italian Australian singer to perform a national concert on PBS. "ALFIO in Concert" is now playing nationally on PBS and a live concert recording CD is available now in stores.  ALFIO and his orchestra proudly honor his Italian heritage performing some Italian classics, arias and much-loved originals. He will kick off a national tour in October. Please check local PBS listings for visit his official website at www.alfiomusic.com for more information and tour dates.
The National Organization of Italian American Women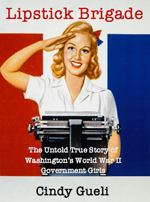 Join the National Organization of Italian American Women in Washington, D.C., for a presentation by Dr. Cynthia Gueli of her recent book, "Lipstick Brigade." The book explores the captivating and moving stories of women during World War II who  took on roles as federal stenographers, typists, code breakers, analysts and spies—what  Gueli calls the "Lipstick Brigade." The presentation will be held at NIAF's building on Thursday, September 10, from 6:30-8:30 p.m. For more information or to register, go to http://ow.ly/RAAKB.
The Calandra Italian American Institute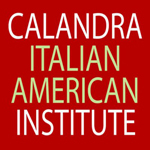 The Calandra Italian American Institute has published its 2016 College Scholarship Handbook. This directory provides information on more than  100  scholarships available to Italian American students and students of Italian studies. To download the Handbook, go to http://ow.ly/RABHP.
The Calandra Institute will also host its Fall 2015 Writer's Series, beginning on Tuesday, September 17, at 6 p.m. The event will include readings from new poetry collections by Mary Jo Bona, Louisa Calio and George Guida. For more information, go to http://ow.ly/RADxC.
Community Italian Language Classes


Stony Brook University's Center for Italian Studies will be sponsoring Italian classes for the community, with both adult and children's classes. Adult classes will run from October 13 to April 1; children's classes are divided into a Fall 2015 semester (September 29 – December 15) and a Spring 2016 semester (January – April, dates TBD). Course placement is dependent on language proficiency – beginner, intermediate or advanced. For more information, call 631- 632-7444; email donna.severino@stonybrook.edu; or click here: www.Stonybrook.edu/italianstudies.
Center for Italian Studies at Stony Brook University Lecture
Dr. Joseph Tromba will present with Ernest Ialongo on his book, "Filippo Tommaso Marinetti: The Artist and His Politics" on Thursday, September 24, at 11:30  a.m. The lecture will trace the political evolution of this historical, radical figure and the transformative Futurist art movement that emerged in early 20th Century Italy. Go to http://ow.ly/RBfMR for more information.
Da Vinci Society Food & Wine Festival
The DaVinci Society of Delaware will host the 12th Annual Vendemmia Da Vinci Wine & Food Festival on Sunday, October 11 from 2-6 p.m., at Bellevue State Park just off I-95 in Northern Delaware.  Sample Italian wine, as well as enjoy opera, classic Italian and contemporary music. For more information, go to http://ow.ly/RAEZR.

Venice and Umbria Photography Workshops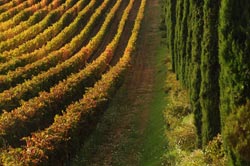 Experience the Italian regions of Umbria and Venice through the camera lens during small, week-long photography workshops in the fall and winter. Led by acclaimed husband-and-wife photographers-authors Frank Van Riper and Judith Goodman, these off-season tours allow you the time and opportunity to explore Italian culture and two of the loveliest spots on Earth. Small class sizes assure individual attention from instructors, and first-class accommodations and dining are guaranteed throughout the trip. There are no entrance requirements beyond a love of good food, fine wine and photography! The Umbria workshop will take place October 10-16, 2015, as well as October 8-14, 2016. The Venice workshop is January 9-15, 2016 (register by November 1, 2015). For more information and rates, go to www.GVRphoto.com or http://veniceinwinter.com/workshops/. You can also contact GVR Photography directly at GVR@GVRphoto.com.
Everybody Loves Italian! On the radio!


Join hosts Frank Granieri and Dominic Mevoli to celebrate the everyday Italian American family and experience, plus interviews with personalities, stories, recipes and more! Sundays 6 a.m. and 5 p.m. on WWDB 860 AM Philadelphia; and streaming worldwide! Find and "like" them on Facebook at www.facebook.com/EverybodyLovesItalian. For more information, visit: www.everybodylovesitalian.us/.
Turn on Italics TV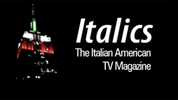 For monthly cable-TV programming for the Italian American community, tune in to Italics, the Italian American TV magazine, produced by The John D. Calandra Italian American Institute at Queens College in New York and hosted by Anthony J. Tamburri, dean of The Calandra Institute. Check your local New York and New York State cable-TV listings for Italics, or find it on CUNY-TV website (www.qc.edu/calandra), and on demand on the YouTube channel (www.youtube.com/italicstv), and Facebook (www.facebook.com/pages/Italics/101715547301).
Tune in!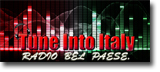 Listen to Bel Paese Internet Radio! A program for Italian American communities across the United States and Canada, it runs from 8 a.m. – 11 p.m. daily and features Italian music, sports and community news. Visit www.tuneintoitaly.com/ on your computer, mobile device, iPad or internet radio.
Shop at AmazonSmile and Support NIAF!


Now, when you shop online at Amazon, a portion of your purchase price can support the work of NIAF! Simply, go to http://smile.amazon.com/ch/52-1071723 and select the National Italian American Foundation as your charity of choice and the AmazonSmile Foundation will donate 0.5 percent of the purchase price from your eligible AmazonSmile purchases to NIAF. AmazonSmile offers the same selection and low prices as Amazon and customers can still use their Amazon Account, the only difference is customers are now also donating to a great cause!
Read Diplomatic Courier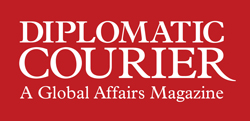 Interested in global affairs and foreign policy? The Diplomatic Courier is an independent magazine that covers all that and more. Look for the new issue on newsstands or read the latest articles, such as "Remembering Cecil and Protecting the Wild" and "A Generational Change in Attitude Is Essential to Driving the Post-2015 Sustainable Development Agenda," at  www.diplomaticourier.com.
| | |
| --- | --- |
| | Congratulations to NIAF member Gina Furia Rubel, Esq., president and ceo of Furia Rubel Communications Inc., who has received SmartCEO Philadelphia's 2015 SmartCEO Brava Award, presented to Greater Philadelphia's top women CEOs, nonprofit leaders and high-impact executives. Rubel is the Secretary and Treasurer of the Justinian Foundation of Philadelphia which serves attorneys of Italian ancestry in Philadelphia and the surrounding community. |
|   | Congratulations to NIAF member George Custodi on the publication of his new memoir "Three Witnesses." The nonfiction book is a collection of Custodi's family journals, describing three different perspectives of Italians struggling to survive World War II. Custodi personally translated the journals into English for the publication, which is available at www.Amazon.com. |
|   | Congratulations to NIAF member and President of the consulting firm Wolf Management Consultants, Jeff Wolf, on the publication of his book "Seven Disciplines of a Leader." The book focuses on the fundamental skills every leader needs to encourage the success of their people, team and organization, written from Wolf's 14 years of leadership-training experience. It is available at www.Amazon.com. |
|   | Congratulations to NIAF member Daniel Colasanti on the publication of his book "Genealogy Knowledge: What You Should Know Before You Start the Quest!" Written from the perspective of an engineer, the book offers guidance on how to begin pursuing research on your ancestors and genealogy as simply and inexpensively as possible. The book is available in PDF form at dcolasan@twcny.rr.com. |
NIAF and PERILLO TOURS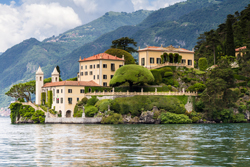 Celebrating 70 years of excellence in travel to Italy! Perillo Tours: An Italian American Institution!
Perillo Tours was born in 1945 when Italian American immigrant Joseph Perillo opened a small storefront under the Third Avenue El in the Bronx. Perillo Tours was continued by Mario Perillo (better known as "Mr. Italy"), who perfected the art of affordable luxury travel programs to Italy and developed a strong awareness of the Italian American community.
Presently under the direction Steve Perillo, Perillo's third generation, the company remains committed to creating once in a lifetime journeys to Italy through Perillo Tours' fully escorted tours, Perillo Tours custom groups and ItalyVacations.com.
Join NIAF and Perillo Tours on a once in a lifetime Italian vacation experience. Enjoy the country's dramatic highlights including history, culture and cuisine. Packages are available for individual and group travel, destination weddings and honeymoons, and tailored escorted tours. We look forward to introducing you to authentic Italy!
For NIAF Members Only: Book any Perillo Tours or ItalyVacations.com program (a $2500 value per couple) and receive $100 per person. Promo Code: NIAF
For additional information and bookings:
www.PerilloTours.com
Info@PerilloTours.com
800-431-1515
www.ItalyVacations.com
Support@ItalyVacations.com
800-ITALY-25
Perillo Custom Groups
855-PT-Group  855-784-7687
groups@perillotours.com
Support Our Sponsors
Your Italian Passport


Whether you are hoping to determine if you are eligible for Italian citizenship, looking for assistance with collection of your family's vital records, or merely looking for translation of your documents in preparation for your appointment with the Italian consulate, Your Italian Passport is here to help!
Your Italian Passport is a U.S.-based company offering comprehensive services for Italian Americans seeking to obtain Italian dual citizenship. Like so many things Italian, Your Italian Passport is a business of organic roots grown over time with care and committed to giving personalized attention to each and every client.
Visit our website www.youritalianpassport.com and be on your way to living la dolce vita! As always, NIAF members receive a 10 percent discount on all services offered. A new world awaits with Your Italian Passport! Contact us today!
Ville in Italia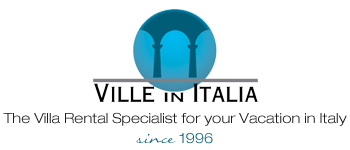 Ville in Italia is the villa rental specialist for vacations in Italy since 1996 offering more than 500 prestigious villas and apartments located all over Italy: Amalfi Coast, Italian Lake District, Venice, Tuscany, Umbria, Apulia, Basilicata, Sicily and more.
The accommodation offered by Ville in Italia is distinguished by highly diversified proposals that are able to satisfy every market segment according to the target typology and level of service required. Discover more on www.villeinitalia.com.
We are pleased to assign NIAF members a Preferential Code that represents a 10 percent discount on all Ville in Italia vacations: It is also valid for special offers.
To request the code, please contact Stephanie Gordon at 202-939-3107 or sgordon@niaf.org. For further information, please contact us at booking@villeinitalia.com.
FALL IS IN THE AIR!
Fall is a wonderful time to enjoy all the best that Italy has to offer. With milder weather and less crowded cities you can experience the wonders of destinations like Rome or travel to Milan to visit Expo Milan 2015, the largest global event dedicated to food. All-inclusive round-trip fares from New York to Rome or Venice start at just $850. Visit www.alitalia.com for complete offer terms and conditions.
ALITALIA'S PREMIUM ECONOMY HAS A NEW LOOK
Alitalia's new enhanced Premium Economy Class delivers an elevated service with more comfort on its long-haul international flights, operated with A330 and B777 aircraft.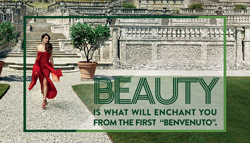 Newly redesigned separate cabins with seats covered in Poltrona Frau leather
17 or 24 ergonomic seats that recline up to 120° for 40% more leg room
Pillows, pillowcases, soft blankets and travel kits by luxury brand Frette
Latest generation noise-reduction headphones to reduce cabin noise to a minimum
Wi-Fi connection
6″ LCD monitors  featuring 58 films and real-time news
USB port for your digital content and to recharge your smartphone (only on A330 aircraft)
Elevated meal experience featuring the finest porcelain and contemporary-design cutlery
Meals inspired by the best traditional Italian recipes, carefully paired with wines selected in cooperation with the Italian Sommelier Foundation
Pre-landing delightful treat: dessert and espresso served in a porcelain cup.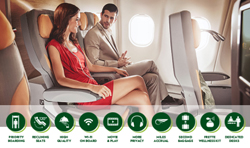 We hope to see you on board this fall!
SIGN UP TO RECEIVE ALITALIA'S NEWSLETTER
Be the first to receive Alitalia's latest news and offers. To join or for more information, go to www.alitalia.com.
---
 Reach over 100,000 NIAF members and Italophile readers by
sponsoring an upcoming edition of NIAF's monthly e-Newsletter!
Contact Don at don@niaf.org.
NIAF e-Newsletter compiled and edited
by Danielle DeSimone
enews@niaf.org