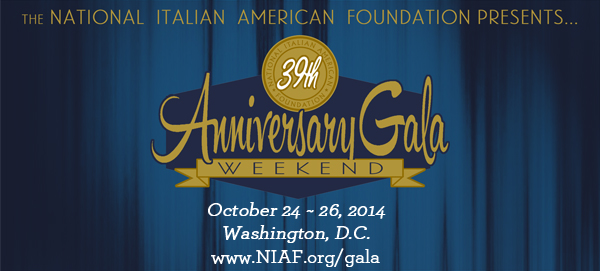 NIAF's 39th Anniversary Gala
This year's Gala calendar is filling up fast with special celebrities and exciting events, including a special preview screening of the highly anticipated documentary "The Italian Americans" scheduled for nationwide PBS release in early 2015. To see the full Gala Weekend schedule and to register online for NIAF's 39th Anniversary Gala in Washington, D.C., October 24-25, click here: www.niaf.org/gala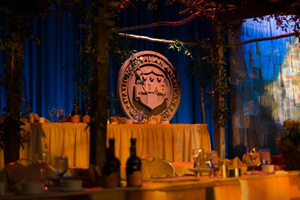 And, for sponsorship information, click here  or contact Jerry Jones at 202-939-3102 or jerry@niaf.org
The Gala's Distinguished Honorees
During each year's Gala Awards Dinner, NIAF honors special members of our Italian American community who have made significant contributions to society, exemplifying Italian and Italian American achievement at its finest! This year, we are excited to honor: Daniel A. D'Aniello, Co-founder and Chairman of the Carlyle Group; David Cordani, President and CEO of Cigna Corporation; Pasqualino Monti, President of the Port Authority of Rome Civitavecchia; and Pino Cicala, Founder and Editor of AMICO website and Antenna Italia Radio-TV.
| | | | |
| --- | --- | --- | --- |
| | | | |
| Daniel A. D'Aniello | David Cordani | Pasqualino Monti | Pino Cicala |
They're back!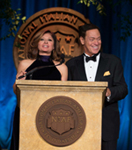 NIAF is delighted that the incomparable Maria Bartiromo and Joe Piscopo are returning as co-hosts for the 39th Anniversary Gala Awards Dinner. And, if you were at the Gala After Hours Party last year, you know what this news means! Bring your dancing shoes and start loosening up those vocal cords! For more Gala information and tickets, visit www.niaf.org/gala.
Annual Wine Tasting at the Gala!

NIAF will be hosting its always popular Gala Wine Tasting that sells out every year!  The wine selection will be coming from various regions throughout Italy.
This is a ticketed event and we're expecting a full house, so make your reservations now by calling Xavier Atizol at 202-939-3100.
NIAF's "The Wildest Comes to Washington" Casino Night!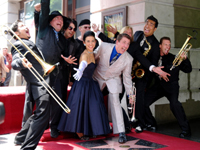 NIAF's "The Wildest Comes to Washington" Casino Night, during the Gala weekend on Friday, October 24, promises to be one wild evening! Featuring open bar, heavy hors d'oeuvres, dancing, raffles and prizes, and plenty of action at the casino tables, the evening's gonna bust open when eight-piece band Louis Prima Jr. and The Witnesses bring their high-energy, big band sound to the stage! Prima Jr., son of the legendary Louis Prima, and the band will be performing songs from their latest album "Blow", featuring a mix of edgy jazz, simmering soul and swaggering rock 'n' roll.
This event is open to the public, so tickets will sell out fast! Reserve your seats today at www.niaf.org/gala.
NIAF Central Better Than Ever!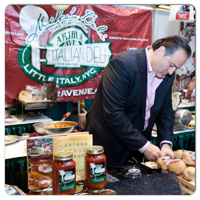 During Gala Weekend, enjoy the familiar tastes, sights and sounds of Italian American life as you take a stroll through our very own Italian American neighborhood and marketplace, NIAF Central, open Saturday, October 25, from 9 a.m. to 4 p.m.
Listen to live music, sample Italian foods and beverages, products and services, and more, as you mingle amongst the Italian and Italian American exhibitors, including Mike's Deli, Peroni, igourmet, The Italian Garden Project, Silpada Designs, The Italian Americans companion book, and Michele Wilber, author of the Italian Cookbook "She speaks in Sauce," and many more!
NIAF 2014 Photo Contest: Submit Your Photos Now!
NIAF is now accepting submissions for our second annual NIAF Photo Contest. The theme this year is Finding Italy Beyond Italy. So share your photos that best captures those moments and scenes that are Italy – only they're not in Italy. Maybe they're in your own backyard, your hometown, or at that Italian American festival.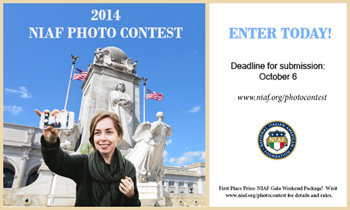 First Prize: A 2014 NIAF Gala Weekend Package, including tickets to the Gala and all Gala events, for two, hotel room and airfare (if needed). Deadline for entering: October 6, at 5 p.m. EST. Please read rules before entering your photos at www.niaf.org/photocontest and good luck!  
Heads Up: Voyage of Discovery and Scholarship Alumni!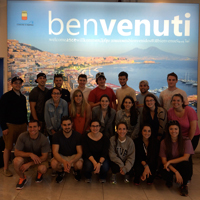 Did you participate in NIAF's Voyage of Discovery or NIAF's Gift of Discovery program in past years? During this year's Anniversary Gala, NIAF will be hosting an aperitivo reception of Voyage of Discovery, Scholarship recipient alums and Young Professional NIAF members! For special Youth Reunion Gala discount registration, visit www.niaf.org/gala.
We're also creating an alumni database, so please contact Gabriella Mileti, director of programs, at gmileti@niaf.org with your current contact information.
Like NIAF on Facebook!
Please take a look and "like" NIAF's entertaining, engaging, informative and full-of-Italian-American-pride Facebook page. And those of you who regularly do, grazie for your support! NIAF on Facebook is a rapidly growing online community with an insatiable appetite for news, views, recipes, and trivia—anything Italian and Italian American! Plus, contests and free tickets to shows, concerts and events across the country! Easy to find at www.facebook.com/niaf.org. 
Bracco Foundation/NIAF Scholarship Call for Submissions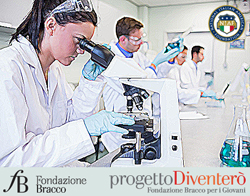 Do you or someone you know hold a post-graduate degree (Ph.D., M.D. or MSc) with expertise in endocrinology or nutrition? And are no more than 35 years old? If so, you may qualify for the $100,000 scholarship offer by the Bracco Foundation in cooperation with NIAF and dedicated to the study of "Iodine-Deficiency Awareness among Healthcare Professionals and Mothers in the U.S.A."
Submit applications by September 30, 2014. For more information, contact Gabriella Mileti at gmileti@niaf.org.
Shop at AmazonSmile and Support NIAF!
Now, when you shop online at Amazon, a portion of your purchase price can support the work of NIAF! Simply, go to http://smile.amazon.com/ch/52-1071723 and select the National Italian American Foundation as your charity of choice and the AmazonSmile Foundation will donate 0.5 percent of the price from your eligible AmazonSmile purchases to NIAF. AmazonSmile offers the same selection and low prices as Amazon, and customers can still use their Amazon account, the only difference is customers are now also donating to a great cause!                                             
Celebrate "The Italian Americans" Documentary – on a Cruise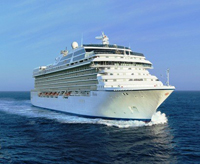 Preview the highly-anticipated, new documentary "The Italian Americans" months before it debuts in February 2015, while sailing to some of the most beautiful ports in Italy and beyond, aboard Oceania Cruises' newest ship, the elegant Riviera! The series will be screened in its entirety aboard this special cruise, October 29 through November 8, with presentations and meet-and-greet events with the acclaimed producers, writers and experts who collaborated on the production. For complete voyage details, visit http://www.artfultravelers.com/oct2014 or contact Crown Cruise Vacations at 855-788-7880.
Hoboken Italian Festival – N.J.
NIAF is a proud partner of the Hoboken Italian Festival, an annual extravaganza of music, food, dancing and fireworks that will draw tens of thousands of people. Conducted by the Societa Madonna dei Martiti (Our Lady of the Martyrs) of Hoboken, N.J., this four-day festival is a Hoboken tradition since 1927 and an Italian tradition since 1399, celebrating religion, tradition, family, friendship and heritage! September 4-7; the procession travels through the streets of Hoboken on Saturday, September 6. For more information, visit www.hobokenitalianfestival.com. 
AIFIC Inaugural Benefit Dinner
The American Initiative for Italian Culture provides for cultural exchange and strengthens the relationship between the American and Italian people by promoting the arts and Italian culture. The AIFIC will host an inaugural benefit cocktail buffet (compliments of Chef Fabio and Maria Trabocchi) and live auction, on Thursday, September 18, from 6:30-9 p.m., at Fiola Restaurant Roof Top in Washington, D.C. The Ambassador of Italy to the United States and Mrs. Claudio Bisogniero will attend the event. For more information, call 202-460-5472. 
Tweeting Da Vinci – Stoney Brook, N.Y.
Geologist and Renaissance scholar Ann Pizzorusso will present her new book, "Tweeting Da Vinci," an exploration of how Italy's volcanic geology has affected its history, art, religion, medicine and culture. Free and open to the public, the presentation and book signing is on Monday, September 22, at 5 p.m., at Stony Brook University's Center for Italian Studies in Stony Brook, N.Y. For details and other events, visit www.stonybrook.edu. 
September Events at Casa Belvedere–Staten Island, N.Y.
The Parliamo Italiano Language Program at The Italian Cultural Foundation at Casa Belvedere begins its fall classes the week of September 15. Class levels range from introductory and conversational to advanced and immersion; age range is toddlers through adults. To enroll or for questions, call 718-273-7660 or e-mail info@casa-belvedere.org. For registration forms and more information, visit the Language Program page at www.casa-belvedere.org.
Tutta la Famiglia: A Photographic Exhibition–NYC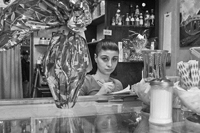 On Thursday, September 18, The John D. Calandra Italian American Institute, in New York City, unveils an extraordinary photographic exhibition, "Tutta la Famiglia: A Photographic Exhibition of Community Life in Gloucester, Massachusetts," by Paul Cary Goldenberg. Over seven years, six mornings a week, and hundreds of cups of cappucini and macchiati, the photographer took photos of the immigrant fishermen, laborers and regular patrons of Caffé Sicilia in Gloucester, Mass. Free and open to the public, the exhibit runs through January 9. For more information, visit http://qcpages.qc.cuny.edu/calandra/node/866. 
ALFIO Live in Concert – NYC


One of the greatest voices in contemporary music today, ALFIO will be performing at The Cutting Room in New York City, Thursday, September 18, at 7:30 p.m., with doors opening at 6:30 p.m. An Australian native of Italian decent, ALFIO is tenor trained though maintains his smooth and powerful popular vocal style, while effortlessly delivering the perfect blend of Opera and Pop music. For advanced ticket purchases visit http://www.thecuttingroomnyc.com.
Joseph Luzzi Reading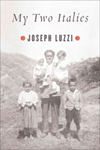 Author Joseph Luzzi will read from his new memoir, "My Two Italies," on Monday, September 22, 6-8 p.m., at The John D. Calandra Italian American Institute, in New York City. Luzzi has written a personal portrait of Italy that includes his thoughts and firsthand experiences about why Italian Americans have complicated relationships with the "old country." For more information, visit http://qcpages.qc.cuny.edu/calandra/events/events?0.8094608201645315#41.
Titian's Danaë at the National Gallery of Art
Italy has lent its prized Titian painting, Danaë (1544–1545), to the National Gallery of Art in Washington, D.C. One of the most sensual paintings of the Italian Renaissance, it will be on exhibit in the National Gallery's West Building through November 2, in celebration of the beginning of Italy's presidency of the Council of the European Union. For more information, visit: www.nga.gov/content/ngaweb/exhibitions/2014/titians-danae.html.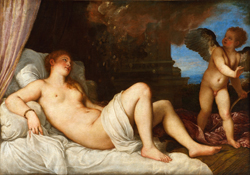 Danaë (courtesy of Capodimonte Museum, Naples, via National Gallery of Art)
Cleveland Italian Film Festival 2014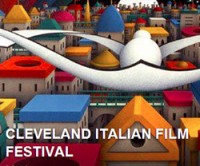 The Cleveland Italian Film Festival 2014 showcases award-winning films from Italy at the Cedar Lee Theater, Atlas Cinemas Eastgate and the Capitol Theater, in Cleveland, September 18 through October 9. Pre-film dinners are 5:30-7:30 p.m. Tickets for films and pre-parties on sale now. For ticket information, call: 216-456-8117 or visit www.facebook.com. 
Men of the Cloth Screenings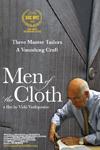 Thanks to popular demand, "Men of the Cloth," an inspiring film of three Italian master tailors with a passionate devotion to their trade, will have two encore screenings. The film received production grants and seed funding from NIAF and initially premiered at DOC NYC, the largest documentary film festival in the United States.  The first encore screening will be Wednesday, October 1, at 7 p.m. at the Venerable Bryn Mawr Film Institute, in Bryn Mawr, Pa. (tickets available at http://bit.ly/1pWmLmu). A second screening and the film's Washington, D.C., premier will be Tuesday, October 14, at 7 p.m. at the West End Cinema (advance tickets available at 202-419-3456 or http://bit.ly/1t4WlkW).
Italian Heritage Day—Pittsburgh
The Italian American Program at the Senator John Heinz History Center in Pittsburgh, Pa., will host its first Italian Heritage Day on Sunday, October 5, from 10 a.m. to 3 p.m. Local community groups and museum staff will hold activities for K-12 children to teach them about Italian American history and culture; families will join in on interactive activities.
The event will feature an Italian American bazaar with vendors and information tables on local Italian heritage groups. Children 17 and under admitted for free. Visit http://www.heinzhistorycenter.org/ for more information. 
Philanthropy Summit—D.C.
Diplomatic Courier, the global affairs magazine, will host an innovative, half-day summit exploring philanthropy and social good on Wednesday, October 15, from 8-11:30 a.m., at the Ronald Reagan Building in Washington D.C. The event will bring together leaders from the philanthropic, policy and global NGO community to discuss the future of philanthropy, and will be broadcasted live to a worldwide audience of 145 countries at www.diplomaticourier.com. Sign up at http://futurephilanthropy.splashthat.com on or before October 7.
Vendemmia da Vinci—Wilmington, Del.


"Vendemmia da Vinci, a fall festival celebrating the centuries-old tradition of the Italian Grape Harvest, will be held on Sunday, October 12, at Tubman Garrett Park in Wilmington, Del., from 2- 6 p.m. Enter our home-made Gravy or Wine contest and enjoy the best Italian cuisine from area restaurants. Visit www.societadavinci.com for more info or call 302-356-1813.
A Celebration of the Life of Isabella Colbran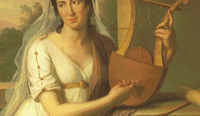 Celebrate the life of Spanish-born, early-19th century, European opera diva Isabella Colbran, wife of Italian opera composer Gioacchino Rossini, on Friday, October 17 and Saturday October 18, at 8 p.m., at The Sheen Center for the Arts in New York City.  Divaria Productions presents a multidisciplinary theatrical piece combining rarely heard vocal works by Italian Neoclassical composers championed by Colbran, and scenes and arias from Rossini's Neapolitan period. For tickets and more information visit http://sheencenter.org/event/277/.
Le Piu Famose Canzoni Di Sanremo
Casa Italiana Sociocultural Center in Washington, D.C., presents Le Piu Famose Canzoni Di Sanremo Concert and Dinner, directed by Maestro Cav. Bruno Fusco, Saturday, October 18, at 7 p.m. Dinner will be provided by Georgetown restaurant il Canale. For more information and to purchase tickets, call 301-654-5218. No ticket sales at door.
Everybody Loves Italian! On the Radio!


Join hosts Frank Granieri and Dominic Mevoli to celebrate the everyday Italian American family and experience, plus interviews with personalities, stories, recipes, and more! Saturdays 2 p.m., Sundays 6 a.m. and 5 p.m. on WWDB 860 AM Philadelphia; and streaming worldwide! Find and "like" them on Facebook at www.facebook.com/EverybodyLovesItalian. And for more information, visit: www.everybodylovesitalian.us/.
Turn on Italics TV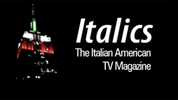 For monthly cable-TV programming for the Italian American community, tune in to Italics, the Italian American TV magazine, produced by The John D. Calandra Italian American Institute at Queens College in New York and hosted by Anthony J. Tamburri, dean of The Calandra Institute. Check your local New York and New York State cable-TV listings for Italics, or find it on CUNY-TV website (http://www.qc.edu/calandra), and on demand on the YouTube channel (http://www.youtube.com/italicstv), and Facebook (https://www.facebook.com/pages/Italics/101715547301).
Tune in!
Listen to Bel Paese Internet Radio! A program for Italian American communities across the United States and Canada, it runs from 8 a.m. to 11 p.m. daily and features Italian music, sports and community news. Visit www.tuneintoitaly.com/ on your computer, mobile device, iPad or internet radio. If your internet radio receiver doesn't carry this station, contact the manufacturer to ask that Bel Paese Radio be added to its stations.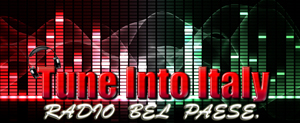 Recoup—Shopping for Your Cause!
Raise funds to support NIAF's mission while shopping for great deals on everything from dining specials to travel deals. Just register for free at Recoup, choose your city for location-specific deals, then shop by the type of deal you want. When you purchase something, a portion of the proceeds goes to your designated nonprofit group. Please designate NIAF! It's like Groupon and Living Social, except while helping yourself, you're also helping your charitable cause. Get started at www.recoup.com/shop/org/NIAF.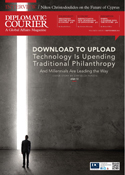 Read Diplomatic Courier
Interested in global affairs and foreign policy? The Diplomatic Courier is an independent magazine that covers all that and more. In the September/October 2014 issue: Technology is Upending Traditional Philanthropy; Millennials and the Social Economy; Middle East's New Generation of Innovators; Darpa – A Glimpse into the Future. Look for the new issue on newsstands or at www.diplomaticourier.com.
| | |
| --- | --- |
| | Congratulations to NIAF member Michael Votto whose company Votto Vines was ranked on the Inc. 500|5000 list of the fastest-growing private companies in America for 2014—a first ever for a wine-importing and distribution company. From delivering 1,000 cases locally in Connecticut out of the back of his Subaru wagon at the height of the economic downturn in 2009, co-founder Nick Votto has made Votto Vines into a multi-state importer and marketer of fine wines. For more information on Votto Vines, visit www.vottovines.com. |
|   | Congratulations to NIAF member Lisa Cappuccio on the publication of her new children's book, "Where's Marianna – Aundi è Marianna?" Cappuccio's book gives a glimpse of life in an Italian immigrant household, while acknowledging the responsibilities, love and commitment an Italian mother has for her family. Written in English and Calabrese dialect.  The book is available at amazon.com and bookstore.authorhouse.com. |
|   | Congratulations to Tony May and Marisa May who are celebrating the five-year anniversary this month of their premier SD26, their acclaimed contemporary Italian restaurant on Madison Square Park in New York City. Tony, whom NIAF has proudly honored at its 2013 New York Spring Extravaganza, and his daughter Marisa, are longtime friends of the Foundation. To celebrate SD26's anniversary, they're offering menu specials, events and celebrations throughout September. For details, check their website at http://www.sd26ny.com/. |
Join NIAF Today!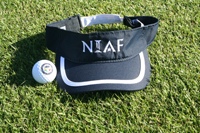 Time to embrace your family heritage and support the Italian American community. NIAF's core mission to preserve Italian American heritage, to strengthen the ties that bind the United States and Italy, and support through scholarships, grants and other programs the education of new generations of Italian Americans. By joining, you not only will help us fulfill that mission but you'll also enjoy many new member benefits, including:
• Opportunities to network with prominent political and business leaders
• Cultural and educational events
• Access to NIAF's member-only website pages
• Annual subscription to NIAF's Ambassador magazine
• Discounts on NIAF merchandise
• Great money-saving deals through NIAF's partners, and much more!
To learn more about NIAF and its exciting new benefits, visit www.niaf.org/membership/membership-types.asp.
NIAF and PERILLO TOURS
Celebrating 70 years of excellence in travel to Italy! Perillo Tours: An Italian American Institution!
Perillo Tours was born in 1945 when Italian American immigrant Joseph Perillo opened a small storefront under the Third Avenue El in the Bronx. Perillo Tours was continued by Mario Perillo (better known as "Mr. Italy"), who perfected the art of affordable luxury travel programs to Italy and developed a strong awareness of the Italian American community.
Presently under the direction of Steve Perillo, third generation CEO, the company remains committed to creating unforgettable journeys to Italy through Perillo Tours' fully escorted tours, Perillo Tours custom groups and ItalyVacations.com.
Join NIAF and Perillo Tours on a once-in-a-lifetime Italian vacation experience and enjoy the country's dramatic highlights including history, culture and cuisine. Packages are available for individual and group travel, destination weddings and honeymoons, and tailored escorted tours. We look forward to introducing you to authentic Italy!
For NIAF Members Only: Book any Perillo Tours or ItalyVacations.com program (a $2500 value per couple) and receive $100 per person. Promo Code: NIAF
For additional information and bookings:
www.PerilloTours.com
Info@PerilloTours.com
800-431-1515 800-431-1515
www.ItalyVacations.com
Support@ItalyVacations.com
800-ITALY-25 800-ITALY-25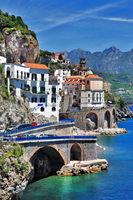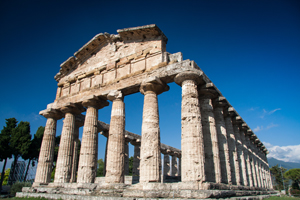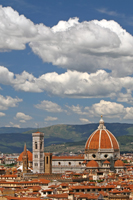 Support Our Sponsors
Whether you are hoping to determine if you are eligible for Italian citizenship, looking for assistance with collection of your family's vital records, or merely looking for translation of your documents in preparation for your appointment with the Italian consulate, Your Italian Passport is here to help!
Your Italian Passport is a U.S.-based company offering comprehensive services for Italian Americans seeking to obtain Italian dual citizenship. Like so many things Italian, Your Italian Passport is a business of organic roots grown over time with care and committed to giving personalized attention to each and every client.
Visit our website www.youritalianpassport.com and be on your way to living la dolce vita! As always, NIAF members receive a 10 percent discount on all services offered. A new world awaits with Your Italian Passport! Contact us today!
Ville in Italia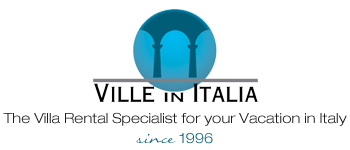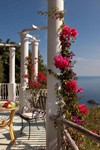 Ville in Italia is the villa rental specialist for vacations in Italy since 1996 offering more than 500 prestigious villas and apartments located all over Italy: Amalfi Coast, Italian Lake District, Venice, Tuscany, Umbria, Apulia, Basilicata, Sicily and more.
The accommodation offered by Ville in Italia is distinguished by highly diversified proposals that are able to satisfy every market segment according to the target typology and level of service required. Discover more on www.villeinitalia.com.
We are pleased to assign NIAF members a Preferential Code that represents a 10 percent discount on all Ville in Italia vacations: It is also valid for special offers.
To request the code, please contact Stephanie Gordon at 202-939-3107 or sgordon@niaf.org. For further information, please contact us at booking@villeinitalia.com.
Classica Plus – Alitalia's Premium Economy Cabin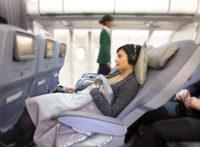 Discover a new way to fly with Classica Plus, Alitalia's premium economy cabin, available on A330 and B777 aircrafts operating from Alitalia's U.S. gateways! Enjoy 40 percent more space in Classica Plus than Economy, with separate quiet cabins and ergonomic seats that recline up to approximately 120 degrees.
Other exclusive benefits of Classica Plus include:
Dedicated and priority check-in & boarding
Two checked bags weighing 23 kg. (about 50 pounds) versus one allowed in Economy
In-seat PC power
Large 10.6-inch screens for on-demand entertainment
Noise-cancelling headsets
Welcome drink, warm hand towels, and designer amenity kits
Dedicated dining experience accompanied by a selection of Italy's finest wines
Visit www.Alitalia.com for more information.
——————————————-
Reach 57,000 NIAF members and Italophile readers by
sponsoring an upcoming edition of NIAF's monthly e-Newsletter!
Contact don@niaf.org.
NIAF e-Newsletter compiled and edited
by Alex Benedetto