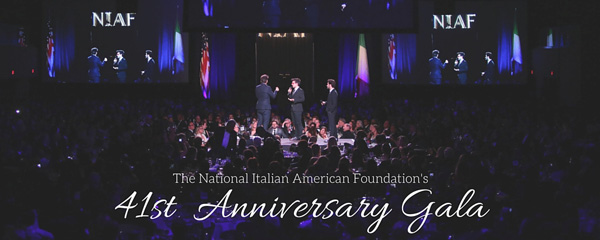 NIAF's 41st Anniversary Gala is THIS MONTH!
You're running out of time! We want YOU to be a part of the nation's premier Italian American event on the weekend of October 14-15, 2016, at the Washington Marriott Wardman Park hotel, in the nation's capital! This year, the National Italian American Foundation will celebrate its 41st anniversary, as well as its 2016 Region of Honor, Piemonte, and all the best of Italian American culture.
Tickets on sale now. REGISTER TODAY before it's too late! Corporate and individual sponsorships are still available! More details here: www.niaf.org/41
NIAF's 41st Anniversary Gala Honorees
During each year's Gala Awards Dinner, NIAF honors special members of the Italian American community who have made significant contributions to society. This year, we are excited to be saluting these distinguished and accomplished honorees:
Joe & Anthony Russo
Film Directors
(view bio)

Stefano Pessina
Executive Vice Chairman and
Chief Executive Officer
Walgreens Boots Alliance Inc.
(view bio)


Franco Harris
Pittsburgh Steelers &
Seattle Seahawks
Pro Football Hall of Fame
(view bio)

Linda Mastandrea
Paralympic Games gold
and silver medalist
(view bio)

Dr. Aileen Riotto Sirey
representing
the National Organization of
Italian American Women
(view bio)

Tony Renis
Singer & Songwriter
(view bio)

Maria Franca Ferrero
Ferrero Group
(view bio)

Giuseppe Lavazza
Vice Chairman and Member
of the Board Luigi Lavazza S.p.A.
(view bio)
For more details on NIAF's 2016 Honorees, visit: www.niaf.org/41
NIAF 41st Anniversary Friday Night Kick-Off Celebration!
You won't want to miss NIAF's 41st Anniversary Gala Weekend Kick-Off Celebration! Join us for an unforgettable evening performance with Lena Prima, SNL legend Joe Piscopo, the Radio King Orchestra, and other special guests. Celebrate NIAF's 2016 Region of Honor, Piemonte, and dance the night away. And don't forget the open bar with custom Italian cocktails, as well as our live and silent auctions! This event is open to the public, so purchase your tickets now at www.niaf.org/41. Doors open at 9 p.m.*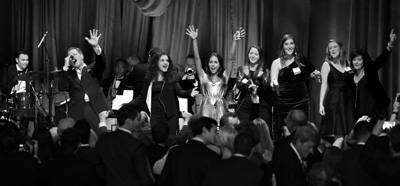 Expo Italiana!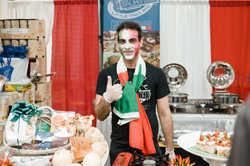 Don't miss our Expo Italiana, the largest Italian American festival in Washington, D.C., on Saturday, October 15, 9 a.m.– 4 p.m.! The Expo will feature food and drink tastings, live music, singing, dancing, film screenings, high-end cars on display, and lots of vendors showcasing their Italian products! Limited booths are still available if you are a vendor! Visit www.niaf.org/gala or contact Andrea Bartlett at abartlett@niaf.org.
NIAF-Pinstripes Bocce Invitational Tournament

Test out your bocce throws and register your team for our NIAF-Pinstripes Bocce Invitation Tournament at our Expo Italiana on Saturday, October 15, starting at 9:30 a.m.! The first place team wins a pair of roundtrip flights from Alitalia from New York to Italy! Registration fee is $100 for each team of two players; for more information on how to register, go to www.niaf.org/bocce.
Join NIAF on Columbus Day in NYC!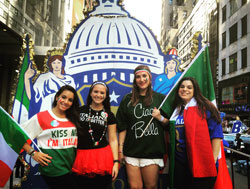 Lace up those marching shoes and come celebrate National Italian American Heritage Month! This year, NIAF will be participating in the Brooklyn Columbus Parade on Saturday, October, 8, AND the Columbus Day Parade in New York City on Monday, October 10. And YOU can be a part of it by winning a spot on one of our NIAF floats!
Just send us an email at facebook@niaf.org by 12 pm EST on Wednesday, October 5 and – in 50 words or less – tell us why you should be on the float with NIAF! (Don't be afraid to get creative!) We will pick 6 of our favorites (3 winners per parade) and announce them on Thursday, October 6!
Donate to The Italian American Relief Fund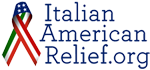 NIAF's Italian American Relief Fund is dedicated to providing relief for the victims affected by the earthquake that struck Central Italy on August 24, 2016. Any and all donations are welcome and appreciated.
While we are working with local Italian authorities to identify a specific project or projects for funding in the coming weeks, we assure you that 100 percent of all proceeds will go to the rebuilding efforts of a community badly damaged by this natural catastrophe. For more information, go to: www.italianamericanrelief.org.
Apply to our Performing Arts Management Scholarship before it's too late!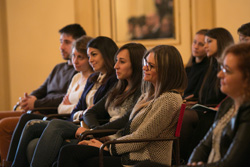 NIAF is excited to offer our Performing Arts Management Scholarship in collaboration with Accademia Teatro alla Scala, one of the most renowned institutions for training professionals in the performing arts, and Politecnico di Milano Graduate School of Business (MIP), an internationally recognized management school. This 18-month program takes place in Milan, and gives students hands-on experience. Deadline to apply: November 15. For more information, go to: http://ow.ly/PDYR304HkSQ.
Apply to our Fulbright-Fondazione Falcone-NIAF Scholarship in Criminology! Deadline this month!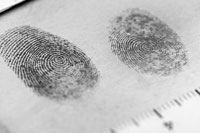 The Fulbright-Fondazione Falcone-NIAF Scholarship offers one American student and one Italian student funding to carry out research in criminology. The American student will pursue his studies in Palermo, Sicily, and the Italian student will conduct research at a prestigious university in the United States. Deadline to apply: October 11. For more information, click here: http://ow.ly/7kO1302HGY6.
#WeAreNIAF


Be a part of something bigger – give back to the Italian American community and donate to NIAF in our #WeAreNIAF campaign. Your gift allows us to provide scholarships and grants for Italian American students, as well as continue our work in cultural programs throughout the United States. Every donation counts! To learn more about what we do and how you can help, go to www.WeAreNIAF.com.
Sign Petition Demanding Justice for Italian Americans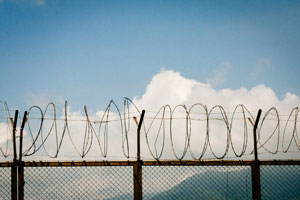 During World War II, the United States government interned and relocated thousands of Italian Americans, often confiscating their property. These actions, which affected many in our community, have been largely overlooked by history. Currently, there are two bills before Congress that would require the federal government to acknowledge these civil liberty violations, apologize for them, and fund educational programs studying the mistreatment of Italian Americans during that time. The National Italian American Foundation supports both bills and asks for your help. We are approaching our goal of 2,500 signatures! Please join us in demanding an apology from Congress on behalf of the Italian Americans that came before us. For more information, click here: http://ow.ly/10nMIN
The Italian American Podcast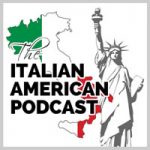 The National Italian American Foundation is proud to be the official sponsor of The Italian American Podcast, the first podcast dedicated to helping Italian Americans learn about and celebrate their brilliant heritage. The hosts, Anthony Fasano and Dolores Alfieri, interview celebrities and nonnas alike, bringing you an authentic Italian American experience. Listen to the Podcast's latest episode here: http://ow.ly/qZRI301LHRm
Join NIAF Today!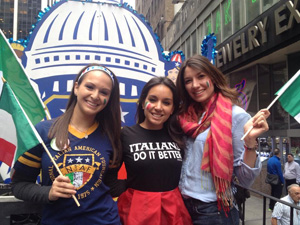 Are you passionate about being Italian American? Now's the time to join the National Italian American Foundation! Membership with NIAF celebrates your family heritage and supports the Italian American community. Our core mission is to preserve Italian American heritage, strengthen the ties that bind the United States and Italy, and support through scholarships, grants and other programs the education of new generations of Italian Americans. By joining, you not only will help us fulfill that mission but you'll also enjoy many new member benefits, including:
Opportunities to network with prominent political and business leaders
Cultural and educational events
Access to NIAF's member-only website pages
Annual subscription to NIAF's Ambassador Magazine
Discounts for NIAF events and merchandise
Great money-saving deals through NIAF's partners, and much more!
For more information about NIAF and its exciting new benefits, visit www.niaf.org/memberships/join-the-niaf/.
NIAF's Corporate Sponsors
NIAF is proud to announce its new Corporate Sponsors! Take a look at the money-saving discounts and exclusive deals they offer to NIAF Members through the NIAF Membership Portal at www.niaf.org/my-niaf/.
Be a part of NIAF's Facebook community!
Check out and "like" (or "love," "wow") NIAF's Italian American pride-studded Facebook page to be a part of our online community! And those of you who already follow us, grazie for your support!
NIAF on Facebook is a rapidly growing online community with everything but your Sunday dinner table — news, views, recipes and trivia. Anything Italian, Italian American or NIAF, it's there! Plus, contests, giveaways, and free tickets to shows, concerts and events across the country! Join us at www.facebook.com/niaf.org.
National Organization of Italian American Women

Join NOIAW at Wagner College for a film screening and discussion of Oscar-nominated documentary filmmaker Oren Jacoby's "My Italian Secret: The Forgotten Heroes." The event will take place at the college's Manzulli Board Room Foundation Hall, on October 19, 6-8:30 p.m. Advance registration required: http://ow.ly/eoeG304Hv8W.
Il Circolo – Earthquake Relief Fundraiser
Il Circolo: the Italian Cultural Society will host a cocktail and concert fundraiser on October 17 at 4 p.m., at The Breakers Hotel in Palm Beach, Fla., on behalf of the victims of the central Italy earthquakes. The event will feature a number of musical performances and is free and open to the public. Il Circolo encourages donations. All proceeds will go directly towards Italian communities affected by the August 24 earthquake. For more information, go to: http://ow.ly/xEkp304J3PS.
Exhibit at Nashville's Frist Center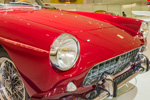 Nashville's Frist Center for the Visual Arts recently opened its exhibit, "Bellissima! The Italian Automotive Renaissance, 1945–1975," which will run until October 9. The exhibit displays a collection of rare and stunning Italian-designed automobiles and motorcycles in a museum setting, exploring the history and design of Italian vehicles. For more information, go to http://ow.ly/Sfsm300Ahf0.
The Calandra Italian American Institute


The Calandra Italian American Institute will host a reading and discussion titled, "Italian Mobilities," on October 18, 6-7:30 p.m., with New York University and Stanford University professors. The discussion will focus on the history and culture of immigration in Italy – from the 20th-century exodus to the United States to Italy's current refugee crisis. For more information, go to: http://ow.ly/kFwF304HyEW
Stony Brook University's Center for Italian Studies


Stony Brook University's Center for Italian Studies will host a two-day Italian Film Festival, October 29-30. This annual festival  promotes contemporary Italian film within the United States. For more information, go to: http://ow.ly/QcFB304IYif
Casa Italiana Zerilli-Marimò


Casa Italiana Zerilli-Marimò will host a film screening premiere of the Italian film "Il nostro ultimo" (Our Last), on October 5 at 6 p.m. Written and directed by Ludovico di Martino, the film explores love and loss between two brothers as they road-trip through Sicily. The film screening will be followed by a Q&A with one of the film's actors, Guglielmo Poggi. To RSVP go to: http://ow.ly/A86t304Jcw8
Venice and Umbria Photography Workshops
Experience the Italian city of Venice through the camera lens during small, week-long photography workshops this winter. Led by acclaimed husband-and-wife photographers-authors Frank Van Riper and Judith Goodman, these off-season tours allow you the time and opportunity to explore Italian culture and one of the loveliest spots on Earth.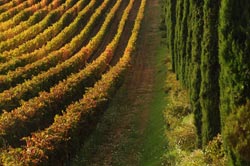 Small class sizes assure individual attention from instructors, and first-class accommodations and dining are guaranteed throughout the trip. There are no entrance requirements beyond a love of good food, fine wine and photography! The Venice workshop will in January 7-13, 2017. For more information and rates, go to www.GVRphoto.com or http://veniceinwinter.com/workshops/. You can also contact GVR Photography directly at GVR@GVRphoto.com.
13th Annual Vendemmia da Vinci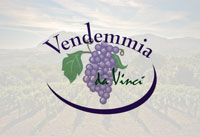 The Societa da Vinci will host its annual Vendemmia da Vinci event on October 9, 2-6 p.m., at Bellevue State Park in Wilmington, Del. The event includes Italian wine and food sampling, an Italian beer garden, a handcrafted wine and homemade gravy contest, Italian vendors, and live entertainment. For more information or to buy tickets, click here: http://ow.ly/G7tX302HTqH.
Everybody Loves Italian! On the radio!


Join hosts Frank Granieri and Dominic Mevoli to celebrate the everyday Italian American family and experience, plus interviews with personalities, stories, recipes and more! Sundays 6 a.m. and 5 p.m. on WWDB 860 AM Philadelphia; and streaming worldwide! Find them on Facebook at www.facebook.com/EverybodyLovesItalian. For more information, visit: http://www.everybodylovesitalian.us/.
Turn on Italics TV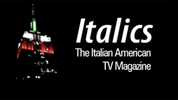 For monthly cable-TV programming for the Italian American community, tune in to Italics, the Italian American TV magazine, produced by The John D. Calandra Italian American Institute at Queens College in New York and hosted by Anthony J. Tamburri, dean of The Calandra Institute. Check your local New York and New York State cable-TV listings for Italics, or find it on CUNY-TV website, and on-demand on the YouTube channel and Facebook.
 Shop at AmazonSmile and Support NIAF!


How to shop online at Amazon and support the work of NIAF: Simply, go to http://smile.amazon.com/ch/52-1071723 and select the National Italian American Foundation as your charity of choice and the AmazonSmile Foundation will donate 0.5 percent of the purchase price from your eligible AmazonSmile purchases to NIAF. AmazonSmile offers the same selection and low prices as Amazon and customers can still use their Amazon account, the only difference is customers are now also donating to a great cause!
| | |
| --- | --- |
|   | Congratulations to NIAF member John P. Salvino, on being named one of the "Top Advisors Under 40" by On Wall Street magazine for his work as a Certified Financial Planner. |
| | Congratulations to NIAF member and longtime friend Kathy McCabe on the second season of her hit PBS travel series, Dream of Italy! The new season, featuring director Francis Ford Coppola in Basilicata, is now accepting sponsorships. For more information, go to: www.dreamofitaly.com |
Support Our Sponsors
Your Italian Passport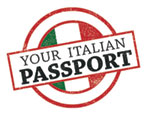 Whether you are hoping to determine if you are eligible for Italian citizenship, looking for assistance with collection of your family's vital records, or merely looking for translation of your documents in preparation for your appointment with the Italian consulate, Your Italian Passport is here to help!
Your Italian Passport is a U.S.-based company offering comprehensive services for Italian Americans seeking to obtain Italian dual citizenship. Like so many things Italian, Your Italian Passport is a business of organic roots grown over time with care and committed to giving personalized attention to each and every client.
Visit our website www.youritalianpassport.com and be on your way to living la dolce vita! As always, NIAF members receive a 10 percent discount on all services offered. A new world awaits with Your Italian Passport! Contact us today!
Alitalia



Introducing New Casa Alitalia Lounges!
The journey begins before the flight and, for this reason; the renovated Casa Alitalia lounges await guests with an elegant and comfortable design. The new concept was developed and created by Alitalia and transformed into reality by internationally-famed Italian architect Marco Piva, who incorporated the beauty and essence of Italy in the functional space of an airport lounge.
Casa Alitalia is not just a place to relax while waiting for a flight, but thanks to partnerships with leading Italian brands like Poltrona Frau; for furnishings, Cantine Ferrari; Alitalia's official sparkling wine supplier; and Lavazza, who created exclusive coffee blends for the airline, guests can experience the unique quality of Italian excellence before takeoff. Casa Alitalia reflects Italian culinary excellence and includes a live cooking area where chefs prepare a selection of dishes twice a day. Guests can also enjoy a buffet and bar area with drinks prepared by a professional bartender.

Casa Alitalia also features private meeting rooms, a library, a prayer and meditation area, bathrooms with showers and Wi-Fi connectivity. At Rome Fiumicino airport, Casa Alitalia is located in boarding area G – for long and medium-haul extra-Schengen flights – and covers an area of approximately 800 square meters with more than 115 seats. At Milan Malpensa, Casa Alitalia has a new location in the satellite Nord boarding area, and covers 500 square meters providing more than 90 seats. Casa Alitalia lounges are reserved for Alitalia's Business Class guests and top-tier frequent flyer members of Alitalia's MilleMiglia and Partners' loyalty programs.
Visit www.alitalia.com to learn more and sign up for our Newsletter!
---
Reach more than 100,000 NIAF members and Italophile readers by
sponsoring an upcoming edition of NIAF's monthly e-Newsletter!
Contact: don@niaf.org.
NIAF e-Newsletter compiled and edited
by Danielle DeSimone