Urgent! NIAF 40th Anniversary Gala

You're running out of time. And we really do want YOU to come to our big 40th Anniversary Gala Weekend THIS MONTH, October 16-18, at the Washington Marriott Wardman Park hotel, in the nation's capital! The weekend includes our 40th Annual Awards Gala, cohosted again this year by Maria Bartiromo and Joe Piscopo, with distinguished honorees, celebrity guests and more entertainment than ever before (think Il Volo) taking center stage during the Gala Awards Dinner! Gala tickets and tables are selling fast and will be on sale until 11:59 p.m., Friday, October 16 — or until they're sold out. So don't wait!
Purchase your tickets now at www.niaf.org/40.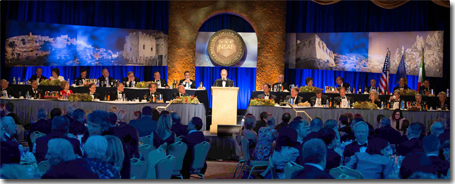 NIAF's 40th Anniversary Gala Honorees
During each year's Gala Dinner, NIAF honors special members of our Italian American community who have made significant contributions to society. This year, we are excited to be honoring an impressive list, which can be seen below.
Sergio
Marchionne
Connie
Francis
Mario
Gabelli
Dr. Richard
Caruso
Franco
Nuschese
 
 
 
 
Amato L.
Berardi
Alfred M.
Rotondaro
Steve
Perillo
Josephine J.
Templeton
For more details on NIAF's 2015 Honorees, visit: www.niaf.org/40.
Celebrate Frank Sinatra's 100th Birthday with Joe Piscopo and Friends!
Now this is going to be one big bash! You won't want to miss NIAF's musical celebration of Frank Sinatra's 100th Birthday, starring Joe Piscopo and a special appearance by Giada Valenti, with guest stars joining in on an all-Sinatra songfest evening! Dancing! Sing-alongs! Open bar with custom Italian American mixologists stirring up Italian-inspired cocktails! Live and silent auctions that include trips to Italy! Music late into the night!
Kicking off the entertainment of the entire Gala weekend, this event is Open to the Public so purchase your tickets now at www.niaf.org/40. Doors open at 9 p.m.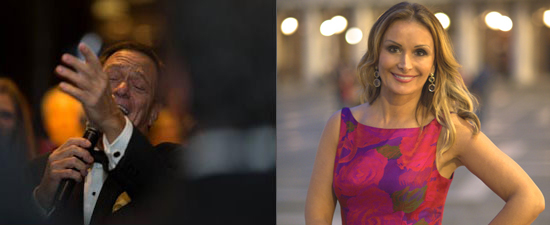 All-Day EXPO ITALIANA! Open to the Public!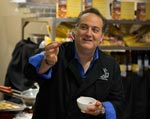 Don't miss our Expo Italiana, the largest Italian American festival in Washington, D.C., on Saturday, October 17, 9 a.m. – 4 p.m.! There will be an indoor bocce court, high-end cars on display, live music, singing, dancing, tastings and lots of vendors showcasing their Italian products—from Fiat to Peroni, Lavazza to De Petrillo Fashion! Learn about Italian dual citizenship, genealogy research, language programs and travel opportunities! And bring the kids – Incanto Productions will be at the Expo with its multicultural children's production, children's activities and the "Italian Fairy!"
Some booths are still available if you are a vendor! Visit www.niaf.org/40 or contact Andrea Bartlett at abartlett@niaf.org.
NIAF's Annual Wine Tasting! Open to the Public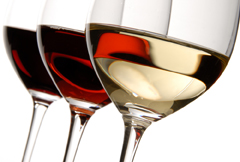 While the entire Gala Weekend is brimming with film screenings, panel discussions and forums, music and entertainment, if you enjoy fine Italian wines, join us for our popular annual wine tasting. Guided by a sommelier who's both knowledgeable and entertaining, the tasting features exceptional wines (Amarone!  Ripasso!  Soave! to name a few) from some of Italy top vineyards along with light antipasti. Register now at www.niaf.org/40 or call 202-939-3100.
Join NIAF Today!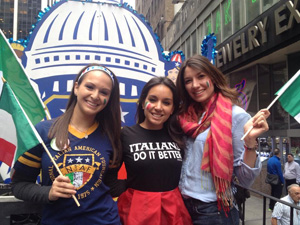 There's no better month than October to embrace your family heritage and support the Italian American community by joining NIAF. Our core mission is to preserve Italian American heritage, strengthen the ties that bind the United States and Italy, and support through scholarships, grants and other programs the education of new generations of Italian Americans. By joining, you not only will help us fulfill that mission but you'll also enjoy many new member benefits, including:
• Opportunities to network with prominent political and business leaders
• Cultural and educational events
• Access to NIAF's member-only website pages
• Annual subscription to NIAF's Ambassador magazine
• Discounts on NIAF merchandise
• Great money-saving deals through NIAF's partners, and much more!
To learn more about NIAF and its exciting new benefits, visit www.niaf.org/join.
NIAF on Facebook! Help us get to 150,000 likes!
Please take a look and "like" NIAF's entertaining, engaging, informative and full-of-Italian-American-pride Facebook page. And those of you who regularly do, grazie for your support!
NIAF on Facebook is a rapidly growing online community with an insatiable appetite for news, views, recipes and trivia—anything Italian, Italian American and NIAF! Plus, contests and free tickets to shows, concerts and events across the country! Easy to find at www.facebook.com/niaf.org.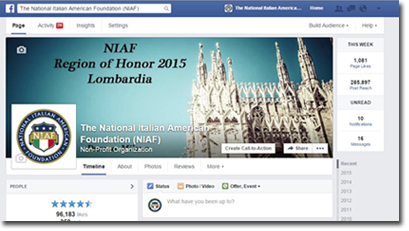 Voyage of Discovery Alum?
Did you or someone you know participate in NIAF's Voyage of Discovery or NIAF's Gift of Discovery program in past years? If so, we'd love to hear from you! We're creating an alumni database and we need your help! Please send your current contact information to Gabriella Mileti, Director of Programs, at gmileti@niaf.org.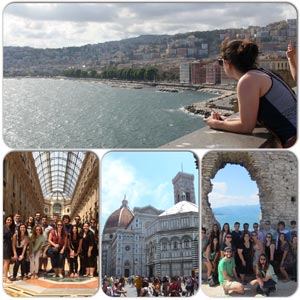 Emporium Armani Olimpia Milano Basketball Team in Chicago (Tonight!) and New York! 
One of the most successful Italian basketball teams, EA7 Emporio Armani Olimpia Milano, will play Maccabi Electra Tel Aviv in the inaugural Euro Classic Tournament in the United States this fall. On October 1, the team will play at the United Center in Chicago at 7 p.m.. On October 4, at 12 noon, the team will play at Madison Square Garden, New York. For special discounted rates for NIAF Members, Family & Friends only, go to www.ticketmaster.com and use the PromoCode: NIAF. Seating is limited so buy tickets early. A portion of proceeds will be donated to NIAF.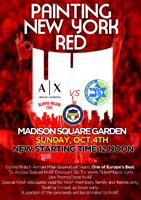 38th Annual NIASHF Induction Gala Dinner
The National Italian American Sports Hall of Fame (NIASHF) will host its 38th Annual Induction Gala Dinner on November 7 at the InterContinental Chicago hotel in Chicago. The event will include the induction of new members of the Sports Hall of Fame, as well as an evening of dining, drinks, and entertainment. For more information, call NIASHF at 312-226-5566 or visit their website at www.niashf.org.

"ALFIO in Concert" Now on PBS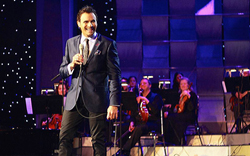 NIAF friend and supporter ALFIO creates history once again as the first Italian Australian singer to perform a national concert on PBS. "ALFIO in Concert" is now playing nationally on PBS. ALFIO and his orchestra proudly honor his Italian heritage performing some Italian classics, arias and much-loved originals. He will kick off a national tour this month and his new studio album, "After Love," will be released October 2! Please check local PBS listings for visit his official website at www.alfiomusic.com for more information and tour dates.
Heinz History Center's Italian Heritage Day Use Italian Heritage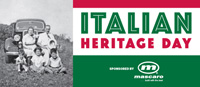 The Senator John Heinz History Center in in Pittsburgh, Penn., will be hosting an Italian Heritage Day on Sunday, October 4, from 10 a.m. – 3 p.m. The event will include Italian music, folk dancing, bocce, cooking demonstrations and opportunities to join local Italian heritage groups. For more information, go to http://ow.ly/SKup0.
"Light of Southern Italy" Art Exhibit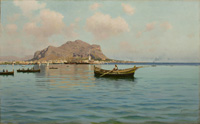 The Italian Cultural Institute of New York will be featuring an exhibit of 19th Century paintings from southern regions of Italy. Curated by Marco Bertoli, the exhibit highlights the landscapes and people of Puglia, Sicilia, Abruzzo, and Calabria, among others. The exhibit will run from October 7 to November 5. For more information, visit http://ow.ly/SKQk8.
The Calandra Italian American Institute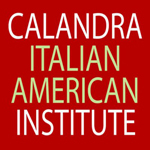 The Calandra Italian American Institute will be hosting a lecture TODAY, October 1, at 6 p.m., on Irish-Italian relations in New York City in the 19th and 20th centuries. Paul Moses of Brooklyn College will discuss his book, "An Unlikely Union: The Love-Hate Story of New York's Irish and Italians" at Queens College's Calandra Italian American Institute. For more information, go to http://ow.ly/SKyoJ.
The Calandra Italian American Institute will also host a symposium titled, "The Italian Diaspora in North America," on October 13, from 6-10 p.m. The event will include professors from numerous universities, discussing how Italian diaspora has evolved over the years throughout North America as an incredible force in the history of immigration. For more information, go to http://ow.ly/SKSTE.
Community Italian Language Classes


Stony Brook University's Center for Italian Studies will be sponsoring Italian classes for the community, with both adult and children's classes. Adult classes will run from October 5 to April 1; children's classes are divided into a Fall 2015 semester (September 29 – December 15) and a Spring 2016 semester (January – April, dates TBD). Course placement is dependent on language proficiency – beginner, intermediate, or advanced. For more information, call 631- 632-7444; email donna.severino@stonybrook.edu; or click here: www.Stonybrook.edu/italianstudies.
Center for Italian Studies at Stony Brook University Lecture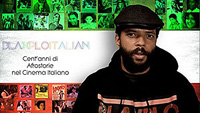 In Dr. Joseph Tromba's lecture series, Fred Kuwornu, a Ghanaian/Italian activist-producer, writer and director, will present his documentary "Blaxploitalian: 100 years of Blackness in the Italian Cinema," on November 3, at 2:30 p.m. The documentary and lecture will explore the careers and lives of black actors in Italian cinema. For more information, click here: http://ow.ly/SKd6U.
Da Vinci Society Food & Wine Festival
The DaVinci Society of Delaware will host the 12th Annual Vendemmia Da Vinci Wine & Food Festival on Sunday, October 11, from 2-6 p.m., at Bellevue State Park just off I95 in Northern Delaware. Sample Italian wine, as well as enjoy opera, classic Italian and contemporary music. For more information, go to http://ow.ly/RAEZR.

Venice and Umbria Photography Workshops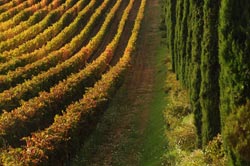 Experience the Italian regions of Umbria and Venice through the camera lens during small, week-long photography workshops in the fall and winter. Led by acclaimed husband-and-wife photographers-authors Frank Van Riper and Judith Goodman, these off-season tours allow you the time and opportunity to explore Italian culture and two of the loveliest spots on Earth. Small class sizes assure individual attention from instructors, and first-class accommodations and dining are guaranteed throughout the trip. There are no entrance requirements beyond a love of good food, fine wine and photography! The Umbria workshop will take place October 10-16 2015, as well as October 8-14, 2016. The Venice workshop is January 9-15, 2016 (register by November 1, 2015). For more information and rates, go to www.GVRphoto.com or http://veniceinwinter.com/workshops/. You can also contact GVR Photography directly at GVR@GVRphoto.com.
MEN OF THE CLOTH Film Screenings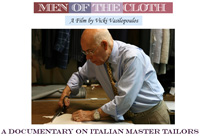 Screening in three locations this month: The award-winning film "Men Of The Cloth" is an inspiring portrait of three Italian master tailors who continue their work, despite the decline of the apprentice system and the artistry of the tailoring business. The film will be screened in Providence, R.I. on October 6, at 7 p.m. at the Showcase Cinemas Warwick (http://ow.ly/SL3Qa); Rochester, N.Y.; on October 9, at 8 p.m., at the Dryden Theatre (http://ow.ly/SL3WD); and Baltimore, Md., on October 28, at 7:30 p.m. at Creative Alliance at The Patterson (http://ow.ly/SL44n). Tickets are required. For more information, go to http://menoftheclothfilm.com/.
Everybody Loves Italian! On the radio!


Join hosts Frank Granieri and Dominic Mevoli to celebrate the everyday Italian American family and experience, plus interviews with personalities, stories, recipes and more! Sundays 6 a.m. and 5 p.m. on WWDB 860 AM Philadelphia; and streaming worldwide! Find and "like" them on Facebook at www.facebook.com/EverybodyLovesItalian. For more information, visit: http://www.everybodylovesitalian.us/.
Turn on Italics TV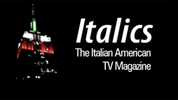 For monthly cable-TV programming for the Italian American community, tune in to Italics, the Italian American TV magazine, produced by The John D. Calandra Italian American Institute at Queens College in New York and hosted by Anthony J. Tamburri, dean of The Calandra Institute. Check your local New York and New York State cable-TV listings for Italics, or find it on CUNY-TV website (http://www.qc.edu/calandra), and on demand on the YouTube channel (http://www.youtube.com/italicstv), and Facebook (https://www.facebook.com/pages/Italics/101715547301).
Tune in!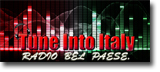 Listen to Bel Paese Internet Radio! A program for Italian American communities across the United States and Canada, it runs from 8 a.m. – 11 p.m. daily and features Italian music, sports and community news. Visit http://www.tuneintoitaly.com/ on your computer, mobile device, iPad or internet radio.
Shop at AmazonSmile and Support NIAF!


Now, when you shop online at Amazon, a portion of your purchase price can support the work of NIAF! Simply, go to http://smile.amazon.com/ch/52-1071723 and select the National Italian American Foundation as your charity of choice and the AmazonSmile Foundation will donate 0.5 percent of the purchase price from your eligible AmazonSmile purchases to NIAF. AmazonSmile offers the same selection and low prices as Amazon and customers can still use their Amazon Account, the only difference is customers are now also donating to a great cause!
Read Diplomatic Courier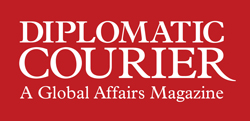 Interested in global affairs and foreign policy? The Diplomatic Courier is an independent magazine and website that covers all that and more. Look for the new issue on newsstands or read the latest articles, such as "Fishing for the Future" and "How One University Connects Two Countries," at www.diplomaticourier.com.
| | |
| --- | --- |
| | Congratulations to NIAF member Boze Hadleigh on the publication of his new book, "492 Great Things about Being Italian." From Amerigo ("America") Vespucci to lasagna, to Milano, tiramisu, Valentino and zabaglione, this mind-boggling alphabetical collection of 492 people, places, foods, artworks and achievements will ratchet up anyone's sense of Italian pride! Paperback is available in bookstores and at www.Amazon.com. |
NIAF and PERILLO TOURS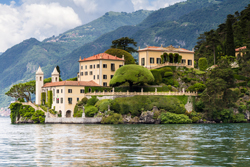 Celebrating 70 years of excellence in travel to Italy! Perillo Tours: An Italian American Institution!
Perillo Tours was born in 1945 when Italian American immigrant Joseph Perillo opened a small storefront under the Third Avenue El in the Bronx. Perillo Tours was continued by Mario Perillo (better known as "Mr. Italy"), who perfected the art of affordable luxury travel programs to Italy and developed a strong awareness of the Italian American community.
Presently under the direction Steve Perillo, Perillo's third generation, the company remains committed to creating once in a lifetime journeys to Italy through Perillo Tours' fully escorted tours, Perillo Tours custom groups and ItalyVacations.com.
Join NIAF and Perillo Tours on a once in a lifetime Italian vacation experience. Enjoy the country's dramatic highlights including history, culture and cuisine. Packages are available for individual and group travel, destination weddings and honeymoons, and tailored escorted tours. We look forward to introducing you to authentic Italy!
For NIAF Members Only: Book any Perillo Tours or ItalyVacations.com program (a $2500 value per couple) and receive $100 per person. Promo Code: NIAF
For additional information and bookings:
www.PerilloTours.com
Info@PerilloTours.com
800-431-1515
www.ItalyVacations.com
Support@ItalyVacations.com
800-ITALY-25
Perillo Custom Groups
855-PT-Group 855-784-7687
groups@perillotours.com
Support Our Sponsors
Your Italian Passport


Whether you are hoping to determine if you are eligible for Italian citizenship, looking for assistance with collection of your family's vital records, or merely looking for translation of your documents in preparation for your appointment with the Italian consulate, Your Italian Passport is here to help!
Your Italian Passport is a U.S.-based company offering comprehensive services for Italian Americans seeking to obtain Italian dual citizenship. Like so many things Italian, Your Italian Passport is a business of organic roots grown over time with care and committed to giving personalized attention to each and every client.
Visit our website www.youritalianpassport.com and be on your way to living la dolce vita! As always, NIAF members receive a 10 percent discount on all services offered. A new world awaits with Your Italian Passport! Contact us today!
Ville in Italia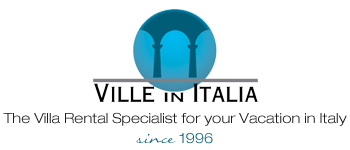 Ville in Italia is the villa rental specialist for vacations in Italy since 1996 offering more than 500 prestigious villas and apartments located all over Italy: Amalfi Coast, Italian Lake District, Venice, Tuscany, Umbria, Apulia, Basilicata, Sicily and more.
The accommodation offered by Ville in Italia is distinguished by highly diversified proposals that are able to satisfy every market segment according to the target typology and level of service required. Discover more on www.villeinitalia.com.
We are pleased to assign NIAF members a Preferential Code that represents a 10 percent discount on all Ville in Italia vacations: It is also valid for special offers.
To request the code, please contact Stephanie Gordon at 202-939-3107 or sgordon@niaf.org. For further information, please contact us at booking@villeinitalia.com.
Alitalia



Give yourself the gift of luxury this holiday season in our Business Class! Enjoy the comforts of fully lie- flat seats, award-winning Italian cuisine and luxurious amenities.
With non-stop flights to Rome and Milan, Business Class is the perfect start and finish to your Italian holiday! Restrictions Apply.
We hope to see you on board!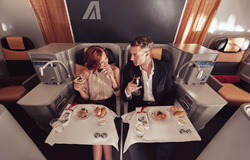 SIGN UP TO RECEIVE ALITALIA'S NEWSLETTER
Be the first to receive Alitalia's latest news and offers. To join or for more information, go to www.alitalia.com.
---
Reach more than 100,000 NIAF members and Italophile readers by
sponsoring an upcoming edition of NIAF's monthly e-Newsletter!
Contact Don at don@niaf.org.
NIAF e-Newsletter compiled and edited
by Danielle DeSimone
enews@niaf.org