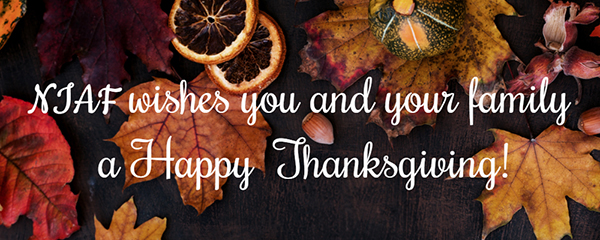 NIAF's 43rd Anniversary Gala in Review!
On Saturday, October 13, NIAF's 43rd Anniversary Gala Weekend hosted around 2,500 Italian Americans and special guests from Italy in a weekend-long celebration of our heritage and culture at the Washington Marriott Wardman Park Hotel in Washington, D.C. The nation's premier Italian American gathering, this year's NIAF Gala was presented by the 2018 NIAF Region of Honor, Puglia; so, the weekend's theme was Pugliese, from wines and cuisine to décor and dancing. Highlighting the schedule of events was Saturday evening's black-tie Gala Awards Dinner, featuring a feast of Pugliese-inspired dishes and wines while recognizing the outstanding achievements of six honorees who have made distinctive contributions in their professional fields and toward making a better world. To see the complete Gala in Review and photos, visit: https://bit.ly/2PjF8p2.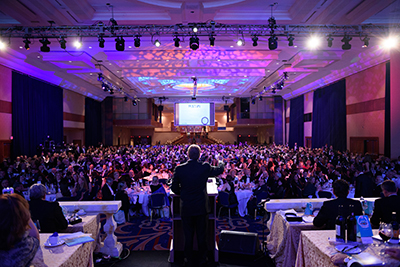 NIAF's 2018 Region of Honor: Puglia
This year's Region of Honor is Puglia! The famous heel of Italy's boot, this beautiful region of Italy boasts sun-bleached coasts, Medieval towns perched atop mountainsides, and a regional pride rooted in its agricultural communities that is still relatively untouched by widespread tourism.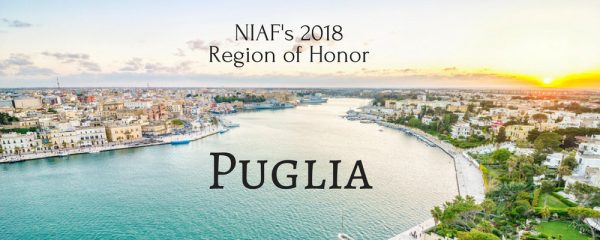 You can see photos and videos from NIAF's visits to Puglia this summer of our 2018 Voyage of Discovery program and our Board of Directors' Mission to Italy via our social media channels. You can also see Puglia showcased at our 43rd Anniversary Gala in Review on our website. We will continue to celebrate Puglia until the end of the year.
NIAF Museum on Italian Immigration is Open!

The Museum recounts the hardships that Italian immigrants faced from enduring the journey across the Atlantic by ship, to living in the United States and to their successes in the fields of music, entertainment, government, business and the extraordinary achievements of Italian American women. The Museum is free admission, self-guided and open Monday-Thursday, 11 a.m. – 4 p.m., except for holidays. For more information, visit: https://bit.ly/2qkKfqQ.
NIAF's New Statement on Columbus Day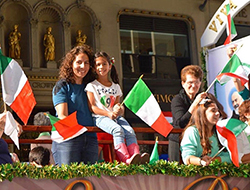 NIAF supports Christopher Columbus Day and opposes public campaigns that advocate for its elimination as a federal holiday. As an organization devoted to the promotion and preservation of Italian American heritage, we support unequivocally keeping Columbus Day as a federal holiday. We believe that Columbus's courageous voyage was the catalyst that initiated more than 500 years of immigration to the Americas by people from every corner of the earth who were seeking a better life for their families. To read NIAF's Statement on Christopher Columbus Day, visit: https://bit.ly/2CAerGa.
2018 Grant Winners for the Russo Brothers Italian American Film Forum
NIAF and the Italian Sons and Daughters of America (ISDA) are excited to announce that Anton Evangelista's "Il Signor Jackson" and Tim Moriarty's "The Field Afar: The Life of Fr. Vincent Capodanno" were winners of the 2018 Russo Brothers Italian American Film Forum grant. Spearheaded by directors Anthony and Joe Russo, the Film Forum is an initiative to fund films depicting and exploring the Italian American experience for the benefit of future generations. For more information, visit: https://bit.ly/2PZIJWw.
Ambassador Peter F. Secchia Endows $1.5 Million to Voyage of Discovery Program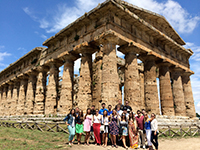 NIAF announced that U.S. Ambassador Peter F. Secchia, who formerly served in Italy, has committed $1.5 million to endow the Ambassador Peter F. Secchia Voyage of Discovery Program, a first-time travel to Italy program for young Americans of Italian descent. The program is one of NIAF's most important initiatives, having sent 819 Italian American students on their first trip to Italy since the program's beginning. "With the Ambassador's second generous gift, NIAF will be able to double the number of students accepted into the program for 2019," said NIAF Program Director Gabriella Mileti. Read the press release here.
Voyage of Discovery Applications are Open!
NIAF's Ambassador Peter F. Secchia Voyage of Discovery Program, provides all-expenses-paid, two-week tours for Italian American college students. The purpose is to strengthen their Italian American identity by bonding them to the country, culture and heritage of Italy; and help them gain an understanding of their heritage and a pride in preserving that heritage for the next generation; and to understand the historical significance of Italy and the current contribution Italy is making to the United States and the world. The trip also offers students the opportunity to perform community service in areas of need during their stay in Italy. To learn more and apply, visit: https://bit.ly/2EQa7W3.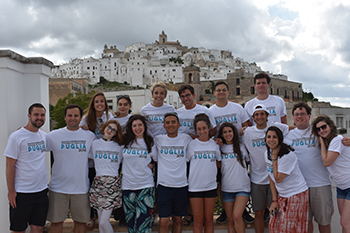 Calling All Voyage of Discovery Alumni
We're creating an alumni database of past participants in NIAF's Voyage of Discovery and NIAF's Gift of Discovery programs and we need your help! Did you or someone you know participate? If so, let us know. Please email your name, Voyage of Discovery year, and any other information you'd like to share about your experience to voyageofdiscovery@niaf.org.
Max Mara On-site Embroidered Monogramming

Max Mara invites NIAF Members and friends to experience Max Mara accessories' craftsmanship of refined Italian design and a champagne toast on November 14 from 6:30 – 8:30 p.m. at Max Mara Tysons Galleria, 1770 G International Drive, Tysons Corner, Va. Attendees will receive 10 percent off ready-to-wear and accessories as well as exclusive complimentary on-site embroidered monogramming on Max Mara accessories. To RSVP, email: mmtyson@usa.maxmara.com.
Join NIAF's Facebook community!
Like NIAF? Then be an active part of our online community and "like" NIAF's Italian American, pride-studded Facebook page! NIAF on Facebook is an exponentially  growing online community with everything but your Sunday dinner table — news, views, recipes and trivia. Anything Italian, Italian American or NIAF, it's there! Plus, contests, giveaways and free tickets to shows, concerts and events across the country! Those of you who already follow us, grazie mille for your support! Join us at www.facebook.com/niaf.org.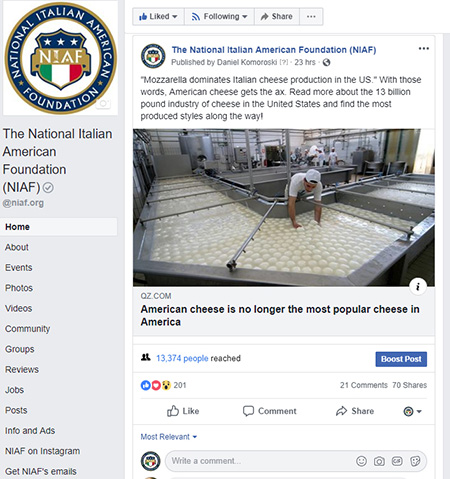 The Italian American Podcast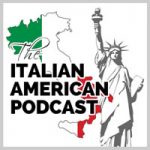 The National Italian American Foundation is proud to be the official sponsor of The Italian American Podcast, the first podcast dedicated to helping Italian Americans learn about and celebrate their heritage. Hosts Anthony Fasano and Dolores Alfieri interview celebrities and nonnas alike, bringing you an authentic Italian American experience. Listen to the Podcast's latest episodes here: http://ow.ly/qZRI301LHRm
Join NIAF Today!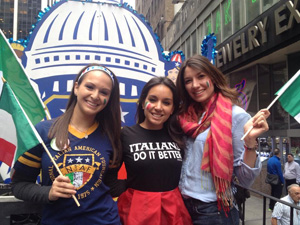 Want to be part of a larger Italian American community? It's easy to join the National Italian American Foundation. With NIAF membership, you'll be standing up for your family heritage and supporting future generations of Italian Americans. Our core mission is to preserve Italian American heritage, strengthen the ties between the United States and Italy, and support through scholarships, grants and other programs the education of new generations of Italian Americans. By joining, you not only will help us fulfill that mission but you'll also enjoy many member benefits, including:
Opportunities to network with prominent political and business leaders
Cultural and educational events
Access to NIAF's member-only website pages
Annual subscription to NIAF's acclaimed Ambassador Magazine
Discounts for NIAF events and merchandise
Great money-saving deals through NIAF's partners, and much more!
For more information about NIAF and its exciting benefits, visit www.niaf.org/join.
#WeAreNIAF


Give back to the Italian American community and donate to NIAF in our #WeAreNIAF campaign. No matter how large or small, your gift allows us to provide scholarships and grants for Italian American students and continue our work in Italian cultural programs throughout the United States. Every donation counts! To learn more about what we do and how you can help, go to www.niaf.org/weareniaf/.
NIAF Corporate Sponsor Discounts
Heads up, NIAF members! Check out all money-saving discounts, exclusive deals and membership benefits that NIAF Corporate Sponsors offer through your NIAF Membership Portal. Sign in with your NIAF password at: www.niaf.org/my-niaf/.
Shop at AmazonSmile and Support NIAF!


Here's your opportunity to donate to NIAF without costing you a cent! Support the work of NIAF when making purchases on Amazon.com by going to http://smile.amazon.com/ch/52-1071723 and selecting the National Italian American Foundation as your charity of choice. The AmazonSmile Foundation will donate 0.5 percent of the purchase price from your eligible AmazonSmile purchases to NIAF. AmazonSmile offers the same selection and low prices as Amazon, and customers can still use their Amazon account. The only difference is that, at no extra cost, you are donating to a great cause!
Upcoming Stony Brook University Lectures
Stony Brook University's Center for Italian Studies presents two lectures this month: On November 8, Nicolino Applauso (Loyola, Maryland) speaks on "Government of Change: Populism and Isolationism in Italy After the Election"; and on November 13, author Giovanna Miceli Jeffries (Emerita: University of Wisconsin-Madison) discusses her book, "Bitter Trades: A Memoir," about the generation of Italian immigrants who came of age in the 1960s. For details, visit https://bit.ly/2PMNpz3.

A Conversation with Sherrill Milnes

This season's second Adventure in Italian Opera with Fred Plotkin features renowned American baritone Sherrill Milnes, whose commanding stage presence and majestic voice starred over 650 times at the Met placing him in the all-time operatic Hall of Fame. The event is presented by NYU's Casa Italiana, on November 1 at 6:30 p.m. To RSVP, visit: https://bit.ly/2SmGZZa.
IDEA Boston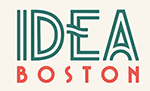 An Italian-inspired festival of ideas and culture that will hold its first annual event November 2-3, at the Dante Alighieri Cultural Center in Cambridge, Mass. The festival is headed by Nicola Orichuia and is organized by I AM Books, an independent bookstore focused on Italian culture. In two days, IDEA Boston will offer more than 20 panels and workshops, with more than 40 speakers. It will also offer a theatrical performance, a silent film screening with live musical accompaniment, and a final party with live music and Italian food. The central themes of the first IDEA Boston are identity and migration from Italy to the United States. For more information, visit: www.ideaboston.com.
Humanities & Neuroscience Conference

The Italian Academy at Columbia University is featuring Community as Treatment: The Opioid Epidemic and the Therapeutic Community Model at its Humanities & Neuroscience Conference from 1:30-6 p.m. on November 9. This conference will explore the evidence supporting different treatment options for opioid use disorder around the world, highlighting the TC modality as uniquely effective and using a current European model—San Patrignano, the largest TC in the world—to identify salient mediators of outcome. Visit: https://bit.ly/2PM0oAQ.
Frist Art Museum's New Exhibition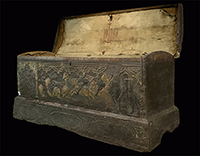 The new exhibition, Life, Love & Marriage Chests in Renaissance Italy, presents an intimate view of life in the Renaissance through art commissioned to celebrate marriage and family. Drawing on a selection of outstanding marriage chests, panels, and a variety of domestic objects belonging to the Museo Stibbert in Florence, Italy, the exhibition will be on view in the Frist's Upper-Level Galleries from November 16 through February 18, 2019. For details, visit: https://bit.ly/2SaBTyM.
Piano Recital with Andrea Lucchesini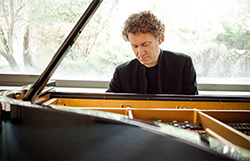 The Italian Academy at Columbia University is co-sponsoring with the Italian Cultural Institute of New York a piano recital with music by Berio, D. Scarlatti and Schubert, performed by pianist Andrea Lucchesini on November 20 at 8 p.m.  Trained under the guidance of Maria Tipo, Andrea Lucchesini garnered international recognition at a young age when he won the "Dino Ciani" International Competition at the Teatro alla Scala in Milan. Admission is free. For more details visit: https://bit.ly/2CQCOzi.
Annual Luncheon for Italian American Children in Need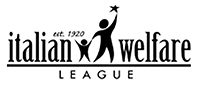 The Italian Welfare League will host its Annual Luncheon Fundraiser for Italian-American Children in Need at 11 a.m. on November 3. The event will kick off with a silent auction, featuring items from world-renowned Italian fashion and jewelry designers to vintners and premium pasta and olive oil companies. The auction will be followed by lunch, a live auction and presentations to the honorees. Proceeds from the Luncheon benefit the Italian Welfare League's "I Nostri Bambini" program. The program helps children of Italian American descent who have serious health conditions, disabilities or have suffered an emotional trauma. The League has donated more than $1.9 million to more than 1,500 children. For details, visit: http://italianwelfareleague.org/.
L.A.'s Once and Future Little Italy!
More than 300,000 Italian Americans in Los Angeles are waving their red, white and green flags in celebration of the establishment of a Little Italy area in their city. Little Italy of Los Angeles is in San Pedro, a coastal community near the port of Los Angeles. A part of San Pedro recently was named Historic Little Italy by the Los Angeles City Council. The motion for the designation was introduced by Councilman Joe Buscaino. The project is being directed by a board of directors led by its president, Mike Gatto, former California State Assemblyman. Concept details already have been created for the first piazza. Additional information is available by contacting Mike Gatto at mike@mikegatto.com.
Sixth Paul Oskar Kristeller Lecture on Philology and Authenticity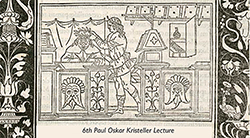 Dean of Georgetown College and Professor of Classics and History at Georgetown University, Christopher Celenza will deliver the sixth Paul O. Kristeller lecture entitled: Philology and Authenticity: Lorenzo Valla, Constantine and Styles of Renaissance Reading on November 1 at 4:30 p.m. The event is organized by Columbia University Libraries Rare Book & Manuscript Library and co-sponsored by Columbia's Italian Academy for Advanced Studies in America. In Butler Library Room 203, on 535 West 114th Street, New York, N.Y. The event is free and open to public, but registration is required. To RSVP visit: https://bit.ly/2CFLBE4.
Mean Streets to Silence: An Evening with Martin Scorsese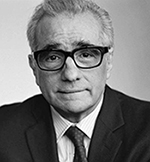 On the eve of Martin Scorsese's 76th birthday, he will be at his childhood parish, the Basilica of Saint Patrick's Old Cathedral, for a conversation about how his youthful imagination was inspired by his church and his neighborhood of Little Italy. Friends of the Erben Organ, a non-profit organization of which Martin Scorsese is Honorary Chair, is presenting the event. The group's mission is to preserve and restore the magnificent Civil War era pipe organ and build a community of music and arts education around it. There will be a pre-event recital on the organ. November 14 at 7 p.m. at 263 Mulberry St, New York, NY 10012. For more information: https://bit.ly/2EHqWCs.
Library of Congress Tour of the Jefferson Building
The National Organization of Italian American Women (NOIAW) presents a guided tour emphasizing the Italian influences of the art, architecture and history of the Jefferson Building. The guided tour will take place on November 7 from 11 a.m. – 12 p.m. at the Library of Congress. To RSVP visit: https://conta.cc/2z9INLZ.

Transnationalism & Questions of Identity Symposium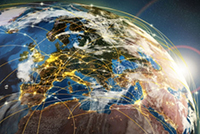 The John D. Calandra Italian American Institute is hosting this symposium from November 1-3, which is part of a larger program, Diaspore Italiane—Italy in Movement. The entire symposium will take place on three continents: Australia, United States and Italy. For more information, visit: https://bit.ly/2yYjNY7.
Pasta, History and Ronzoni!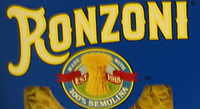 As part of the Italian American Month Lecture Series, guest speaker Al Ronzoni, the great-grandson of the founder of Ronzoni, will present his family history and the history of the Ronzoni Macaroni Co. Information on the history of pasta, how it came to Italy, dispelling some of the myths will be covered. Refreshments served. Sponsored by Italian Charities of America Inc., the lecture is November 1; 7 – 9 p.m. Open to the public. For details and more events, visit: https://calandrainstitute.org/.
Italian American Museum of Los Angeles (IAMLA)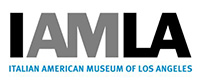 IAMLA's new exhibit Italianità: Italian Diaspora Artists Examine Identity, runs until January 13, 2019. Exploring the concept of "italianità," which translates to "Italian-ness," it features more than 20 artists whose work showcases the complex nature of the Italian diaspora and celebrates the beliefs, traditions and defining characteristics of this movement. For more information: https://bit.ly/2yRJqgB.
Arrigo Musti and Dalya Luttwak's Origin Exhibits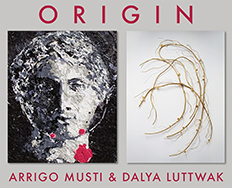 Artists Arrigo Musti and Dalya Luttwak come from different cultures and experiences, speak of worlds that seem distant from one another, work with sculpture and painting, and expand their work towards the space of life through environmental art and design.  Curated by the noted art historian Lorenzo Canova, the exhibit is open now and runs until November 10. The exhibit is located at the Watergate Gallery, 2552 Virginia Avenue NW, Washington D.C. For details visit: https://bit.ly/2R1CfqX.
At Casa Belvedere—Staten Island
The "Parliamo Italiano" Lanugage & Culture Program at Casa Belvedere will host an Adult Weekend Italian Language Immersion Class from Friday to Sunday, November 16-18. The program will be conducted entirely in Italian as the instruction will focus on developing conversational skills.

The Italian Cultural Foundation at Casa Belvedere's Culinary Classes offer recreational and educational culinary experiences on a year-round basis. Daytime and evening classes are held in Casa Belvedere's state-of-the-art Cucina Colavita Kitchen and are available for adults and children.
For more information on these and other Casa Belvedere programs, visit  www.casa-belvedere.org/ or call 718-273-7660.
National Italian American Sports Hall of Fame 41st Induction & Awards Gala
Tickets are available for the National Italian American Sports Hall of Fame's 41st Induction & Awards Gala on November 3. The black-tie-optional gala starts at 6 p.m. at the Hyatt-Regency Chicago and will be an evening of cocktails, a silent auction, dinner and awards. For more information visit: www.niashf.org/.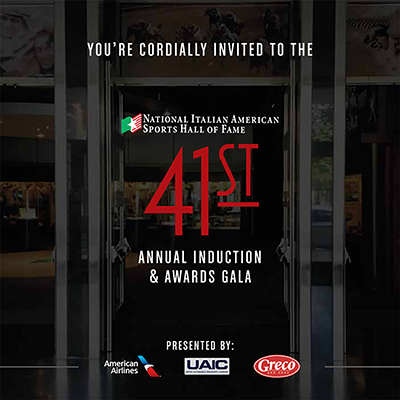 "Mediterranea" Film Screening!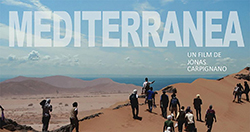 NYU's Casa Italiana is screening Jonas Carpignano's 2015 film "Mediterranea" as part of its NYU SPS Center for Applied Liberal Arts Fall 2018 Film Series. "Mediterranea" is about two men who make the dangerous journey from Africa to Italy for a better life, but then face hostility and violence in this shocking look at the life-and-death struggle of refugees. The film is in multiple languages but will have English subtitles at the screening. RSVP here: https://bit.ly/2JmJoi8.
Bella Italia Market in Washington D.C.
Casa Italiana Sociocultural Center is hosting an Italian market, December 1 -2. The market will have specialty foods, espresso, gelato, ceramics, books, fashions, a silent auction, Vespas on site and more! A designer fashion show will also be taking place on December 1 at 4 p.m. For more information, visit: https://bit.ly/2KXCJeO.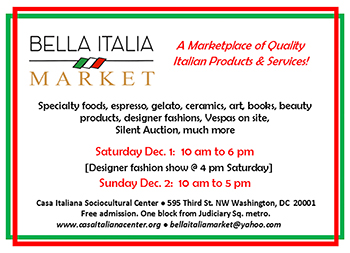 Turn on Italics TV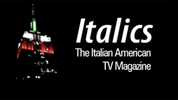 For monthly cable-TV programming for the Italian American community, tune in to Italics, the Italian American TV magazine, produced by The John D. Calandra Italian American Institute at Queens College in New York and hosted by Anthony J. Tamburri, dean of The Calandra Institute. Check your local New York and New York State cable-TV listings for Italics, or find it on CUNY-TV website, and on-demand on the YouTube channel and Facebook.
Italian Brooklyn: Photographs by Martha Cooper

Renowned photographer Martha Cooper documents Italian American vernacular expressive culture in 1980s Brooklyn. These 39 photographs were part of various documentation projects undertaken by folklorists three decades ago. Her exhibition at the Calandra Italian American Institute is on display until December 14. All events are free, open to the public, and held at the Calandra Institute. RSVP by calling 212-642-2094.
Everybody Loves Italian! On the radio!


Join hosts Frank Granieri and Dominic Mevoli to celebrate the everyday Italian American family and experience, plus interviews with personalities, stories, recipes and more! Sundays 6 a.m. and 5 p.m., on WWDB 860 AM Philadelphia; and streaming worldwide! Find them on Facebook at www.facebook.com/EverybodyLovesItalian. For more information, visit: www.everybodylovesitalian.us/.
Auguri

| | |
| --- | --- |
| | Congratulations to NIAF Member Rossella Rago for the release of her newest cookbook, "Cooking with Nonna: A Year of Italian Holidays: 130 Classic Holiday Recipes from Italian Grandmothers." With advice from Italian grandmothers all over the country, the book covers holiday classics from every region of Italy and includes holiday memories from the grandmothers themselves. Rossella incorporates personal tips from the grandmothers and as well as her signature dishes and unique voice. The book will be released on November 6, but preorders are available here: https://bit.ly/2OWuZ2p. |
| | Congratulations to NIAF Member and longtime friend of NIAF Peter Miller for his documentary "MARCELLA" being recently recognized by the International Documentary Association as its Project of the Week. "MARCELLA" is about Marcella Hazen, who changed how Americans cook and experience Italian food in the middle of the 20th century. The documentary is still in the works, so to learn more or donate to the project, visit: https://bit.ly/2PYdStv. |
| | Congratulations to a longtime friend of NIAF whose singing has enlivened many NIAF events, Cristina Fontanelli, for receiving the Best Actress Award in Comedy in a major NYC Film Festival on October 21. The film "Santino" was directed by DJ Higgins, a former NIAF grant recipient for the Russo Brothers Film Forum. "Santino" was among the 60 films screened at the Cutting Room International Short Film Festival. To view the film, visit: https://bit.ly/2z0Z4mD. |
Support Our Sponsors
Your Italian Passport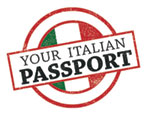 Whether you are hoping to determine if you are eligible for Italian citizenship, looking for assistance with collection of your family's vital records, or merely looking for translation of your documents in preparation for your appointment with the Italian consulate, Your Italian Passport is here to help!
Your Italian Passport is a U.S.-based company offering comprehensive services for Italian Americans seeking to obtain Italian dual citizenship. Like so many things Italian, Your Italian Passport is a business of organic roots grown over time with care and committed to giving personalized attention to each and every client.
Visit our website www.youritalianpassport.com and be on your way to living la dolce vita! As always, NIAF members receive a 10 percent discount on all services offered. A new world awaits with Your Italian Passport! Contact us today!
---
Alitalia



Alitalia is happy to announce the start of new nonstop service from Washington to Rome beginning in May 2019. By next spring, Alitalia will operate Airbus 330 aircraft out of Washington, Dulles International Airport (IAD) to Rome Fiumicino Airport (FCO) five times a week with convenient connections to the most popular cities in Italy and destinations in Europe, the Middle East, Africa and Asia. The new flight is available for sales on Alitalia's website, www.alitalia.com.
The Luxury of Flying Italian Style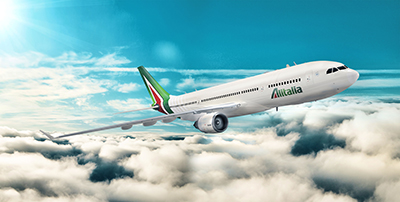 Italy has something to offer everyone all year-round. Wherever your journey takes you, fly Italian style from take-off to landing when you travel on Alitalia's nonstop flights to Rome and Milan.
---
Reach more than 170,000 NIAF members and Italophile readers by
sponsoring an upcoming edition of NIAF's monthly e-Newsletter!
Contact: nwulderk@niaf.org.
NIAF e-Newsletter edited by Natalie Wulderk