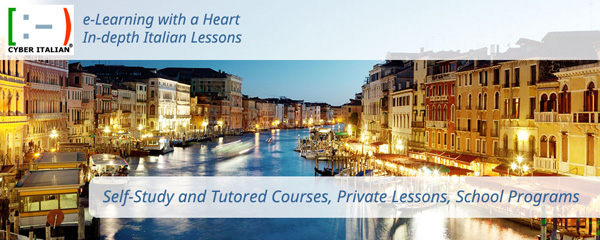 LAST CHANCE – NIAF's 42nd Anniversary Gala is this week!
This is your last chance! Join us this weekend of Nov. 4, in the Nation's Capital, for NIAF's 42nd Anniversary Gala! For more than 40 years, the National Italian American Foundation's Gala has been the premier Italian American event, and this year we are especially excited to celebrate our 2017 Region of Honor: Sicily! This Gala Awards Dinner is almost completely sold out, but limited tickets are still available! For more information on how to purchase tickets, go to: http://ow.ly/RL5l30cahXE.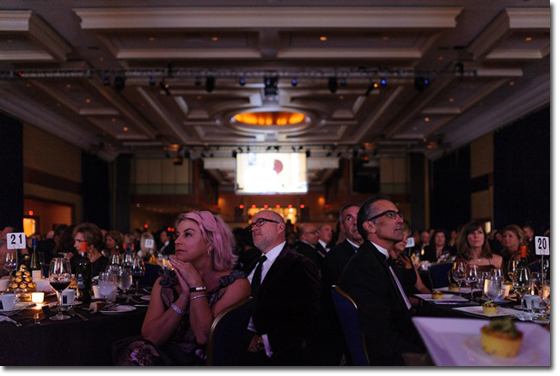 NIAF's 42nd Anniversary Gala Honorees
During each year's Gala Awards Dinner, NIAF honors special members of the Italian American community who have made significant contributions to society. Among the distinguished and accomplished honorees we'll be saluting this year:
Nick Stellino
Television Chef and Cookbook Author
HRH Princess Beatrice di Borbone delle Due Sicilie

 Jon DeLuca
Director, Doctor's Associates Inc/Subway Restaurants Board of Directors
Vittorio Grigolo
Italian Tenor
Alessandro Profumo
CEO of Leonardo S.p.A.
For more details and updates on NIAF's 2017 Honorees, visit: www.niaf.org/gala
NIAF 42nd Anniversary Friday Night Kick-Off Celebration this Friday!
You won't want to miss NIAF's 42nd Anniversary Gala Weekend Kick-Off Celebration! Join us for an unforgettable evening performance with Lena Prima, SNL legend Joe Piscopo, The Carlo Buttera Band, Alfio, the Radio King Orchestra, and other special guests. Celebrate NIAF's 2017 Region of Honor, Sicily, and dance the night away. And don't forget the open bar with custom Italian cocktails, as well as our live and silent auctions! Limited tickets are still available, so purchase yours today at www.niaf.org/gala. Doors open at 9 p.m.

Expo Siciliana!
Don't miss our Expo Siciliana, the largest Italian American festival in Washington, D.C., on Saturday, November 4, 9 a.m. – 4 p.m.! As part of our 42nd Anniversary Gala Weekend, the Expo will feature live music, singing, dancing, high-end cars on display, a special Sicilian marionette show, food tastings and lots of vendors showcasing their Italian products!
Fulbright-Fondazione Falcone-NIAF Scholarship in Criminology Now Open!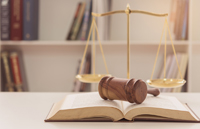 The Fulbright-Fondazione Falcone-NIAF Scholarship in Criminology is now accepting applications. The program offers one American student and one Italian student funding to carry out research in criminology and law. The American student will study in Palermo, Sicily; and the Italian student will study at a prestigious university in the United States. Deadline to apply for American students has passed; the deadline for Italian students is February 16, 2018. For more information, click here: http://ow.ly/RNji30cXiQt.
NIAF's 2017 Photo Contest Winners
NIAF is proud to announce the winters of its 2017 Photo Contest! The Grand Prize Winner is Nicole Alexandra Cacchiotti of Melrose, Mass. She will be joining NIAF at our 42nd Anniversary Gala Weekend, this November 3-5, with roundtrip airfare and tickets to all of our events. To see the winning photo and our second place winners, click here: www.niaf.org/photocontest.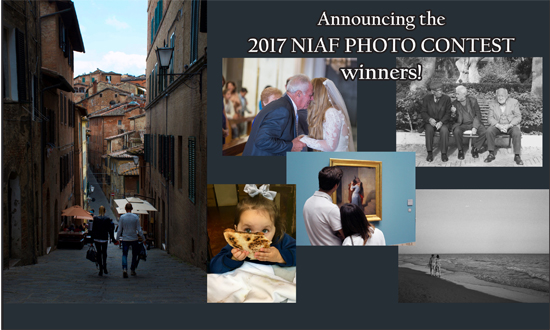 #WeAreNIAF


Be a part of something bigger than yourself – give back to the Italian American community and donate to NIAF in our #WeAreNIAF campaign. Your gift allows us to provide scholarships and grants for Italian American students, as well as continue our work in Italian cultural programs throughout the United States. Every donation counts! To learn more about what we do and how you can help, go to www.WeAreNIAF.com.
Donate to the Italian American Relief Fund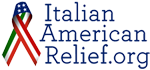 Earthquakes struck Central Italy in August 2016, and again in January 2017. NIAF's Italian American Relief Fund is dedicated to providing relief for the victims and helping to rebuild devastated areas. The Italian American community's heartfelt response has been amazing. You can be part of it. All donations, large or small, are welcome and appreciated.
NIAF is working with local Italian government and community leaders to use these funds to rebuild the school in the town of Amatrice, which was completely destroyed during the earthquake. For more information, go to: http://italianamericanrelief.org/.
Shop at AmazonSmile and Support NIAF!


Shop online at Amazon and support the work of NIAF: Simply, go to http://smile.amazon.com/ch/52-1071723 and select the National Italian American Foundation as your charity of choice and the AmazonSmile Foundation will donate 0.5 percent of the purchase price from your eligible AmazonSmile purchases to NIAF. AmazonSmile offers the same selection and low prices as Amazon and customers can still use their Amazon account, the only difference is customers are now also donating to a great cause!
The Italian American Podcast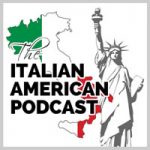 The National Italian American Foundation is proud to be the official sponsor of The Italian American Podcast, the first podcast dedicated to helping Italian Americans learn about and celebrate their brilliant heritage. The hosts, Anthony Fasano and Dolores Alfieri, interview celebrities and nonnas alike, bringing you an authentic Italian American experience. Listen to the Podcast's latest episodes and learn about their new, personalized heritage trips here: http://ow.ly/qZRI301LHRm
Join NIAF Today!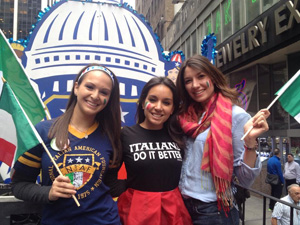 Do you want to be part of a larger Italian American community? Now's the time to join the National Italian American Foundation! Membership with NIAF celebrates your family heritage and supports future generations of Italian Americans. Our core mission is to preserve Italian American heritage, strengthen the ties that bind the United States and Italy, and support through scholarships, grants and other programs the education of new generations of Italian Americans. By joining, you not only will help us fulfill that mission but you'll also enjoy many member benefits, including:
Opportunities to network with prominent political and business leaders
Cultural and educational events
Access to NIAF's member-only website pages
Annual subscription to NIAF's Ambassador Magazine
Discounts for NIAF events and merchandise
Great money-saving deals through NIAF's partners, and much more!
For more information about NIAF and its exciting benefits, visit www.niaf.org/join-us/.
Member Benefits from Our Corporate Sponsors
NIAF is proud to announce our two newest Corporate Sponsors: CyberItalian and Roots 'n Tours.


CyberItalian Inc. is a premier online Italian language school that takes advantage of the new emerging technology to offer an innovative, flexible and effective method to learn the Italian language, discover the Italian culture and enrich their lives.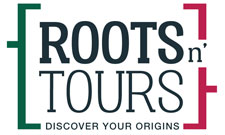 Roots 'n Tours is a tour company that brings Italian Americans to Italy to discover their family roots through an exclusive, unique and customized journey, offering tailored experiences to get back in touch with close family and distant relatives, places, tastes and traditions.
NIAF Members can take advantage of exclusive discounts and offerings from these two new companies, as well as our other NIAF Corporate Sponsors, through your NIAF Membership Portal at www.niaf.org/my-niaf/.
Participate in NIAF's Facebook community!
Like NIAF? Then "like" NIAF's Italian American, pride-studded, Facebook page to be a part of our online community! And those of you who already follow us, grazie for your support!
NIAF on Facebook is a rapidly growing online community with everything but your Sunday dinner table — news, views, recipes and trivia. Anything Italian, Italian American or NIAF, it's there! Plus, contests, giveaways and free tickets to shows, concerts and events across the country! Join us at www.facebook.com/niaf.org.
National Organization of Italian American Women (NOIAW)
Join the Greater Washington, D.C., region of NOIAW on Thursday, November 9, 5-7 p.m. for a Networking Happy Hour at Maggiano's Little Italy in Washington, D.C. The evening will include to catch up with friends and meet new ones over antipasti and cocktails. RSVP required; for more information, click here: http://ow.ly/4H8530gdSsh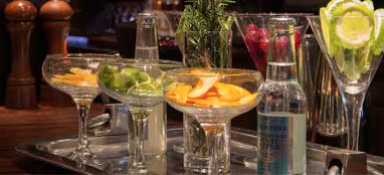 The Westchester region of NOIAW will host an evening of tastings from Casa Emma Vineyards on Tuesday, November 14, 6:30-9 p.m. To RSVP or for more information on the event, click here: http://ow.ly/1sHN30gdW77.
To see all upcoming events hosted by the ladies of NOIAW throughout the United States, click here: http://www.noiaw.org/upcoming-events/.
Feast of Little Italy


This three-day event in Jupiter, Fla., this weekend, November 3-5, is filled to the brim with Italian American food, vendors and entertainment! Aside from cooking demos, eating contests and festival rides, you'll also have the chance to listen to some of the best Italian voices in the country! For more information, click here: https://feastoflittleitaly.com/.
The Calandra Italian American Institute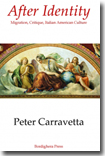 Join the John D. Calandra Italian American Institute in New York City on November 9, from 6-7:30 p.m., for a panel discussion on the book, "After Identity: Migration, Critique, Italian American Culture," by Peter Carravetta. The author of the book and professors will discuss the idea of migration as a whole, and as the archetype trope of Italian Americans – something to be studied, not forgotten. For more information, click here: http://ow.ly/GArz30gdYx2.
Stony Brook University's Center for Italian Studies


Join Stony Brook University in Stony Brook, N.Y., for a film screening of "My Italian Secret" on Sunday, November 12, at 2:30 p.m. The film explores the efforts of Gino Bartali, winner of the 1938 and 1948 Tour de France, who helped rescue Jews in his native Italy by hiding forged documents and papers in the tubes and seat of his bike. Free and open to the public: for more information, click here: http://ow.ly/WzfD30gdZNh.
Casa Italiana Zerilli-Marimò
Join Casa Italiana Zerilli-Marimò on Tuesday, November 7, at 6:30 p.m. for a film screening titled, "I Siciliani," which follows the journey of a young man trying to find himself and what it means to be Sicilian. The screening will be followed with a Q&A with the director and an actor from the film. For more information or to RSVP, click here: http://ow.ly/7tgo30ge1Ej.
Il Circolo: The Italian Cultural Society
Il Circolo presents its "Italians Got Talent!" event in West Palm Beach, Fla., on Sunday, November 12, at 2 p.m. The afternoon will include multiple performances and discussions from Italian musicians, authors, and community leaders. This event is free, but donations to Il Circolo's Scholarship Fund are highly encouraged. For more information, click here: http://ow.ly/4wcy30ge5Vj.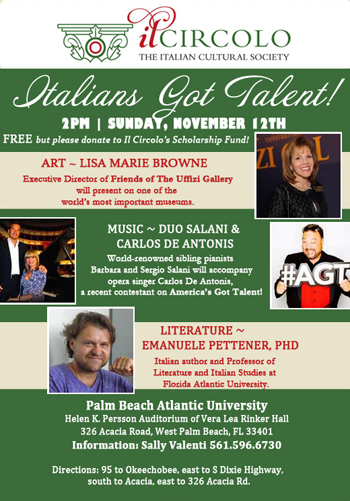 Italian American Museum of Los Angeles (IAMLA)
The Italian American Museum of Los Angeles (IAMLA) will have two traditional Sicilian carts on display as part of its "The Sicilian Cart: History in Movement" through January 7, 2018. The carretto is a historic folk symbol of Sicilian culture. For more details on the exhibit and the museum, click here: http://ow.ly/ycPy30fpLjR.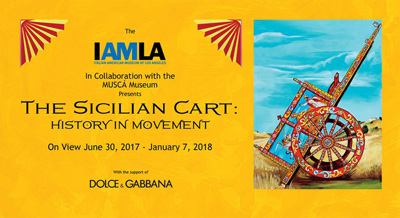 The Metropolitan Museum of Art
The Met will host the largest exhibit in its history, titled, "Michelangelo: Divine Draftsman and Designer." The exhibit will include 150 of the artist's drawings, three marble sculptures, and his first-known painting. The exhibit officially opens on November 13, and runs through February 2018. For more information, go to www.metmuseum.org.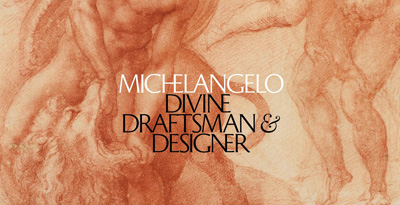 Uplifting Journeys: Sicily 2017


Join Uplifting Journeys—an immersive donor education program that uses living case studies in locations around the world—on their 2018 trip to Sicily, April 23-27, 2018. NIAF's 2017 Region of Honor, Sicily, offers not only an incredible cultural experience, but also the perfect opportunity to learn about Sicily's social issues and how the region is preserving its unique heritage. For more information, go to www.upliftingjourneys.com.
Everybody Loves Italian! On the radio!


Join hosts Frank Granieri and Dominic Mevoli to celebrate the everyday Italian American family and experience, plus interviews with personalities, stories, recipes and more! Sundays 6 a.m. and 5 p.m., on WWDB 860 AM Philadelphia; and streaming worldwide! Find them on Facebook at www.facebook.com/EverybodyLovesItalian. For more information, visit: www.everybodylovesitalian.us/.
Turn on Italics TV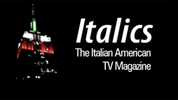 For monthly cable-TV programming for the Italian American community, tune in to Italics, the Italian American TV magazine, produced by The John D. Calandra Italian American Institute at Queens College in New York and hosted by Anthony J. Tamburri, dean of The Calandra Institute. Check your local New York and New York State cable-TV listings for Italics, or find it on CUNY-TV website, and on-demand on the YouTube channel and Facebook.
Support Our Sponsors
Cyberitalian.com is the premier online Italian language school.
At www.cyberitalian.com we are honored to play such an active role in the promotion of the Italian language and culture in the USA.
We present a vast resource of Italian audios, language activities, cultural information, grammar notes, exercises and exams to help you learn and practice the Italian language at all levels.
We are also proud to offer online programs for high school and middle school students: from Italian I to the AP® Italian Language and Culture course.
Visit us on www.cyberitalian.com to check out the NIAF member discounts. Contact us to learn more!
---
Your Italian Passport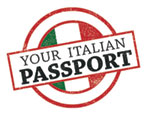 Whether you are hoping to determine if you are eligible for Italian citizenship, looking for assistance with collection of your family's vital records, or merely looking for translation of your documents in preparation for your appointment with the Italian consulate, Your Italian Passport is here to help!
Your Italian Passport is a U.S.-based company offering comprehensive services for Italian Americans seeking to obtain Italian dual citizenship. Like so many things Italian, Your Italian Passport is a business of organic roots grown over time with care and committed to giving personalized attention to each and every client.
Visit our website www.youritalianpassport.com and be on your way to living la dolce vita! As always, NIAF members receive a 10 percent discount on all services offered. A new world awaits with Your Italian Passport! Contact us today!
---
Alitalia



Alitalia is excited to announce that it will operate three direct flights to and from Rome and Los Angeles in the winter season! Flights will depart every Wednesday, Friday and Sunday at 10 a.m. from Fiumicino and will land in Los Angeles at 2:10 p.m. (local time). Flights from Los Angeles will depart at 4:10 p.m. (local time) and will arrive in Rome Fiumicino at 1:10 p.m. the following day.
Flights to Los Angeles will be operated with 293-seat Boeing 777 aircraft, configured in three-classes of service: Business, Premium Economy and Economy. During the 2017-2018 winter season, Alitalia will connect Italy to four destinations in the United States: New York (from Rome Fiumicino and Milan Malpensa), Boston, Los Angeles and Miami (from Rome Fiumicino).
To search Alitalia special offers and to book your travel, click here!
---
Reach more than 150,000 NIAF members and Italophile readers by
sponsoring an upcoming edition of NIAF's monthly e-Newsletter!
Contact: don@niaf.org.
NIAF e-Newsletter compiled and edited
by Danielle DeSimone