NIAF News
NIAF's 2019 Region of Honor: Molise



NIAF is thrilled to present its 2019 Region of Honor: Molise! Situated between the Apennines and Adriatic Sea, Molise is a mountainous region in southern Italy known for its agriculture and industry. Originally part of the Abruzzo-Molise region, Molise separated to become its own region in 1963. Molise is a charming, beautiful region with deep historical significance and much to offer locals and tourists alike.
NIAF looks forward to visiting Molise this summer with our 2019 Voyage of Discovery program and our Board of Directors' Mission to Italy. We will continue to celebrate Molise throughout the year and at our 44th Anniversary Gala Weekend, November 1-3.
Apply for the NIAF Congressional Fellowship by May 31!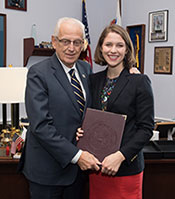 In September, the Foundation will place five outstanding Italian American college students and recent graduates in the offices of members of the Italian American Congressional Delegation (IACD) to encourage and support the next generation of Italian American leadership. NIAF will award each fellow with a stipend of $1,000 to aid with travel and living expenses while working in a Congressional office in Washington, D.C. Application opens April 1. Deadline is May 31, at 11:59 p.m. ET. For details, visit: https://bit.ly/2phN1xe.
Unexpected Italy – Italian-focused Performances in D.C. and NYC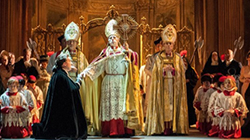 Throughout the month of May, the John F. Kennedy Center for the Performing Arts, in conjunction with the National Symphony Orchestra and Washington National Opera,  presents Unexpected Italy, a celebration of Italy's extraordinary artistic and cultural heritage. Unexpected Italy will feature a variety of art forms, including two weeks of Italian-focused performances at the Kennedy Center in Washington, D.C., as well as a performance in New York's Carnegie Hall.
The scheduled events at the Kennedy Center: Giacomo Puccini's Tosca from May 11-25; Gioachino Rossini's Stabat Mater from May 16-17; Mario Biondi on May 21; Simona Molinari on May 26; Doctor 3 on May 28; and Ludovico Einaudi on May 31; as well as four Millennium Stage performances that are free to the public. Gioachino Rossini's Stabat Mater and Liszt's Dante Symphony will be performed on May 19 at Carnegie Hall in New York City. NIAF is a sponsor of Unexpected Italy and has contributed $10,000 toward making this series possible. For details and to purchase tickets, click here: https://bit.ly/2Pws915.
NIAF Museum on Italian Immigration is Open!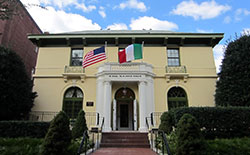 The Museum recounts the hardships that Italian immigrants faced from enduring the journey across the Atlantic by ship and living in the United States, to their successes in the fields of music, entertainment, government, business, and the extraordinary achievements of Italian American women. Open to the public Monday—Thursday, 11 a.m. – 4 p.m., except holidays; self-guided tours; admission is free. For more information, visit: https://bit.ly/2UgcUhE.
USA News & Events
Da Qui a Palermo Jazz Concert

New York University's Casa Italiana will host Da Qui a Palermo, a jazz concert and multimedia project performed by Giancarlo Mazzù, Luciano Troja, Blaise Siwula and Rocco John Iacovone. Free Admission. May 1 at 6:30 p.m. RSVP at https://conta.cc/2ZKPssw.
Film Dogman Showing in Theaters Near You

Dogman, a 2018 Italian crime drama and winner of nine David di Donatello Awards, is showing in theaters across the country. For details, visit: https://www.dogmanthemovie.com/tickets/.
Frist Art Museum Exhibition — Nashville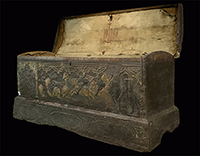 The exhibition, Claudio Parmiggiani: Dematerialization, features a selection of the Italian artist's unconventional art, including 15 two- and three-dimensional works that address the passage of time, mortality, absence, memory and silence. On display until May 5. For details, visit: https://bit.ly/2Q17tgg.
Alchemy of Italy at Yale University
The National Organization of Italian American Women's (NOIAW) Connecticut Region will host a lecture and book signing on Yale's campus in New Haven, with Carla Gambescia, author of La Dolce Vita University. May 7 at 6:30 p.m. Tickets are $10 for members and $15 for nonmembers and guests. RSVP at https://conta.cc/2Vt38t6.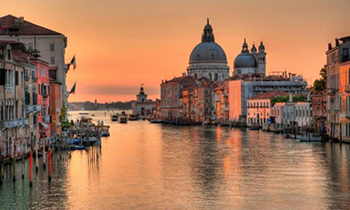 Dominique Robin: Stone Puzzles
The Italian Academy at Columbia University presents the exhibit Stone Puzzles from the Valdarno and the Hudson Valley. Artist Dominque Robin exhibits carbon drawings, photographs and videos based on stones he collected while walking in the Arno River Valley, Tuscany, in the Hudson Valley, and in New York City. Through May 8. Free Admission. Visit: https://bit.ly/2GFQLQY.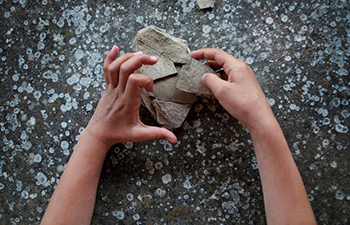 Dinner and Wine Pairings at NYC Eataly's La Scuola


Carla Gambescia, author of La Dolce Vita University will host Italian Favorites with a Trivia Twist, a four-course dinner with wine pairings at Eataly's La Scuola at the NYC Flatiron, on May 18 at 6 p.m. Purchase tickets here: https://bit.ly/2ZJXqCv.
Italian Cultural Society of Washington D.C.'s Gala

This year's Italian Cultural Society of Washington D.C. Gala will honor Mimmo Miccolis, the Italian choreographer of the Washington Ballet. May 23 at The Embassy of Italy. For details and to purchase tickets, visit: https://bit.ly/2UZZAiq.
Artist Renato Leotta: A Solo Exhibition


Magazzino Italian Art Foundation and New York University's Casa Italiana co-present an exhibition by contemporary Italian artist Renato Leotta. This new installation presents sculptures and multimedia works. Until June 12 at New York University. Free Admission. Visit: https://bit.ly/2Lb0RPi.
Ludovico Einuadi Tours the U.S.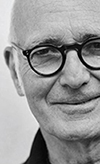 Famous Italian pianist and composer Ludovico Einaudi will be touring the United States this spring and summer. His first concert will be on May 31, in Washington D.C., as part of the John F. Kennedy Center of the Performing Arts' Unexpected Italy series, sponsored by NIAF. His tour will proceed to Philadelphia, New York City, Chicago, Denver, San Francisco, San Diego, Los Angeles and Seattle. Purchase tickets at https://bit.ly/2V1q7Io.
NIASHF's Tommy Lasorda Golf Open
The 12th Annual Tommy Lasorda Golf Open will be hosted by the National Italian American Sports Hall of Fame on Monday, June 17, at the Royal Fox Country Club in St. Charles, Ill. For more information, contact Shannon@niashf.org or call 312-226-5566.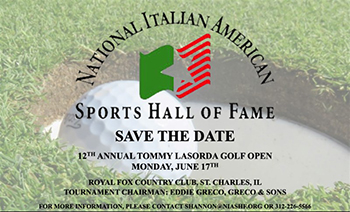 Eataly Positions Available Today
Rarely does this eNewsletter post jobs, but the unusual match between our readership and the qualifications for at least two positions advertised at Eataly, in New York City, caught our attention. The famed Italian marketplace is looking to hire a Contents Manager and an Assistant Marketing Manager. Qualifications for both positions require Italian language and Italian culture skills. Other positions are available as well. For details, visit www.eataly.com/us_en/join-our-team/.
At Casa Belvedere—Staten Island
The Italian Cultural Foundation at Casa Belvedere's Culinary Classes offer recreational and educational culinary experiences on a year-round basis. Day-time and evening classes are held in Casa Belvedere's state-of-the-art Cucina Colavita Kitchen and are available for adults and children. For more information on these and other Casa Belvedere programs, visit www.casa-belvedere.org or call 718-273-7660.

Auguri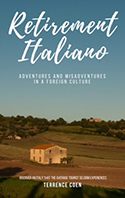 Terrence Coen's Retirement Italiano: Adventures and Misadventures in a Foreign Culture
Auguri to NIAF Member and author Terrence Coen for his first book, a memoir, Retirement Italiano. It's a humorous and humble account of his transition from business executive to retired guy, and the adventure of running a B&B in Italy that ensued. As a bonus, the book includes authentic Italian recipes contributed by Coen's wife, Laura, a native of Rome. Available on Amazon: https://amzn.to/2WgTAyg.
Support our Sponsors
Your Italian Passport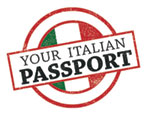 Looking for professional help with building your application for Italian citizenship? Your Italian Passport is here to help!
Your Italian Passport is a U.S.-based company offering comprehensive services for Italian Americans seeking to obtain Italian dual citizenship. Like so many things Italian, Your Italian Passport is a business of organic roots grown over time with care and committed to giving personalized attention to each and every client.
Visit our website www.youritalianpassport.com and be on your way to living la dolce vita! As always, NIAF members receive a discount on all services offered. A new world awaits with Your Italian Passport! Contact us today!
Alitalia



New nonstop flight from Washington to Rome beginning May 2!
Say buongiorno in the eternal city with a cappuccino. Starting May 2, fly nonstop to Rome from the beating heart of the United States with our new Washington-Rome flight. Arrive in Rome refreshed and enjoy Italy's favorite breakfast, a delicious cappuccino and hot croissant, before beginning your day visiting its famous sites. Or, just take in the city's mood where history and modern life mix by strolling down its cobblestone streets and its spacious piazzas. View our special offers!
Take a virtual tour onboard our A330 aircraft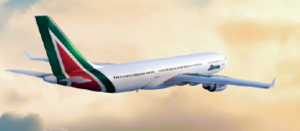 From the United States, Alitalia operates Boeing 777 and Airbus A330 aircraft configured with three travel classes: Magnfica, Premium Economy and Economy. Magnifica, our long-haul business cabin, offers award-winning business class seats in Poltrona Frau leather, fully lie-flat and equipped with massage function, award-winning dining, and complimentary Wi-Fi connectivity up to 50MB. In Premium Economy, you will enjoy 40 percent more space than in Economy in the comfort and privacy of a dedicated cabin, Italian inspired dining experience, and complimentary Wi-Fi connectivity up to 10MB. Take a 360 degree virtual cabin tour on our A330!
Get Involved with NIAF and 
the Italian American Community!
Join NIAF Today!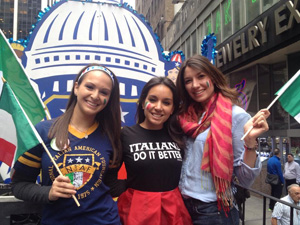 GREAT NEWS! NIAF has updated the benefits we offer to our members. On our website, you can view our new membership levels — Sustaining Member, Galileo Club, Michelangelo Society, and the da Vinci Council, as well as and the benefits each type of membership will receive. The biggest benefit is being able to help preserve, promote and protect your Italian heritage! Join today by visiting https://bit.ly/2PrHa45.
Calling All Voyage of Discovery Alumni
We're creating an alumni database of past participants in NIAF's Voyage of Discovery and NIAF's Gift of Discovery programs and we need your help! Did you or someone you know participate? If so, let us know. Please email your name, Voyage of Discovery year, and any other information you'd like to share about your experience to voyageofdiscovery@niaf.org.
NIAF Corporate Sponsor Discounts
Heads up, NIAF members! Check out all money-saving discounts, exclusive deals and membership benefits that NIAF Corporate Sponsors offer through your NIAF Membership Portal. Sign in with your NIAF password at: https://bit.ly/2YufT5j.
Shop at AmazonSmile and Support NIAF!


Here's your opportunity to donate to NIAF without costing you a cent! Support the work of NIAF when making purchases on Amazon.com by going to http://smile.amazon.com/ch/52-1071723 and selecting the National Italian American Foundation as your charity of choice. The AmazonSmile Foundation will donate 0.5 percent of the purchase price from your eligible AmazonSmile purchases to NIAF. AmazonSmile offers the same selection and low prices as Amazon, and customers can still use their Amazon account. The only difference is that, at no extra cost, you are donating to a great cause!
The Italian American Podcast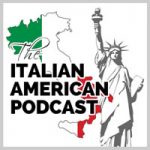 The National Italian American Foundation is proud to be the official sponsor of The Italian American Podcast, the first podcast dedicated to helping Italian Americans learn about and celebrate their heritage. Hosts Anthony Fasano and Dolores Alfieri interview celebrities and nonnas alike, bringing you an authentic Italian American experience. Listen to the Podcast's latest episodes here: http://ow.ly/qZRI301LHRm.
Turn on Italics TV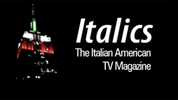 For monthly cable-TV programming for the Italian American community, tune in to Italics, the Italian American TV magazine, produced by The John D. Calandra Italian American Institute at Queens College in New York and hosted by Anthony J. Tamburri, dean of The Calandra Institute. Check your local New York and New York State cable-TV listings for Italics, or find it on CUNY-TV website, and on-demand on the YouTube channel and Facebook.
Everybody Loves Italian! On the Radio!


Join hosts Frank Granieri and Dominic Mevoli to celebrate the everyday Italian American family and experience, plus interviews with personalities, stories, recipes and more! Sundays 6 a.m. and 5 p.m., on WWDB 860 AM Philadelphia; and streaming worldwide! Find them on Facebook. For more information, visit: www.everybodylovesitalian.us.
---
Reach more than 170,000 NIAF members and Italophile readers by
sponsoring an upcoming edition of NIAF's monthly e-Newsletter!
Contact: nwulderk@niaf.org.
NIAF e-Newsletter edited by Natalie Wulderk