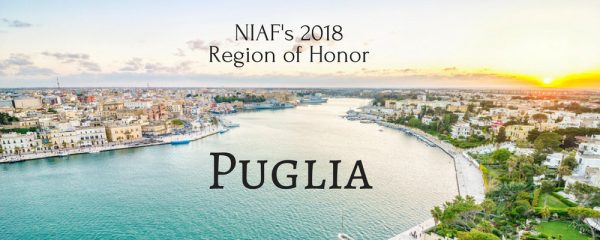 NIAF is pleased to announce its 2018 Region of Honor: Puglia! The famous heel of Italy's boot, Puglia boasts sun-bleached coasts, Medieval towns perched atop mountainsides and a regional pride rooted firmly in its agricultural communities that are still relatively untouched by widespread tourism.
NIAF looks forward to visiting Puglia this summer on our 2018 Voyage of Discovery program and our Board of Directors' Mission to Italy. We will continue to celebrate Puglia throughout the year and at our 43rd Anniversary Gala Weekend, which will take place October 12-14, 2018.
NIAF's New York Spring Gala Recap!
Did you miss our NIAF 2018 New York Gala last month? This sold-out event returned once again to the legendary Cipriani 42nd Street in the heart of the Big Apple, with incredible honorees, entertainment, and plenty of Italian American culture! If you want to learn more about the event, read our New York Gala Review here: https://bit.ly/2KjcnDL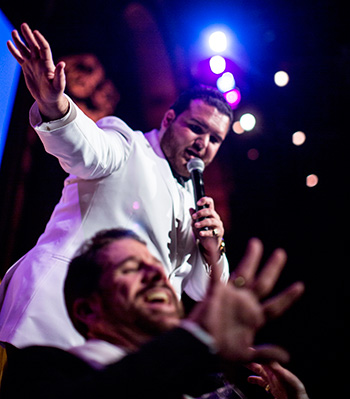 NIAF On Campus Fellowship – apply today!
Do you want to be a leader of the Italian American community on your campus? We are looking for passionate college students who want to have a voice in Italian American affairs for our 2018-2019 NIAF On Campus Fellowship Program. Student Fellows will receive leadership training, networking opportunities, and a ticket to NIAF's 43rd Anniversary Gala. Deadline to apply: September 15. For more information, go to: https://bit.ly/2HBLEjU.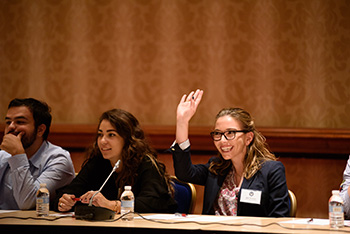 Voyage of Discovery Alum?
Did you or someone you know participate in NIAF's Voyage of Discovery or NIAF's Gift of Discovery program in past years? If so, we'd love to hear from you! We're creating an alumni database and we need your help! Please send your current contact information to Gabriella Mileti, Director of Programs, at gmileti@niaf.org.
Scholarship Applicants
Scholarship applicants will be notified of their status via email on May 7, 2018.
#WeAreNIAF


Be a part of something bigger than yourself – give back to the Italian American community and donate to NIAF in our #WeAreNIAF campaign. Your gift allows us to provide scholarships and grants for Italian American students, as well as continue our work in Italian cultural programs throughout the United States. Every donation counts! To learn more about what we do and how you can help, go to www.WeAreNIAF.com.
Shop at AmazonSmile and Support NIAF!


You can support the work of NIAF at no cost to you! Simply, go to http://smile.amazon.com/ch/52-1071723 and select the National Italian American Foundation as your charity of choice. The AmazonSmile Foundation will donate 0.5 percent of the price from your eligible AmazonSmile purchases to NIAF. AmazonSmile offers the same selection and low prices as Amazon, and customers can still use their Amazon account. The only difference is customers are now also donating to a great cause!
The Italian American Podcast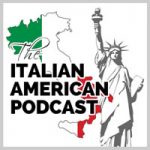 The National Italian American Foundation is proud to be the official sponsor of The Italian American Podcast, the first podcast dedicated to helping Italian Americans learn about and celebrate their brilliant heritage. The hosts, Anthony Fasano and Dolores Alfieri, interview celebrities and nonnas alike, bringing you an authentic Italian American experience. Listen to the Podcast's latest episodes and learn about their new, personalized heritage trips here: http://ow.ly/qZRI301LHRm
Join NIAF Today!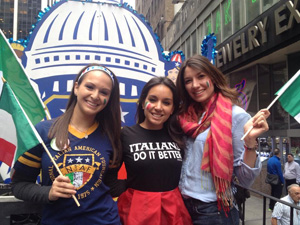 Do you want to be part of a larger Italian American community? Join the National Italian American Foundation! Membership with NIAF celebrates your family heritage and supports future generations of Italian Americans. Our core mission is to preserve Italian American heritage, strengthen the ties that bind the United States and Italy, and support through scholarships, grants and other programs the education of new generations of Italian Americans. By joining, you not only will help us fulfill that mission but you'll also enjoy many member benefits, including:
Opportunities to network with prominent political and business leaders
Cultural and educational events
Access to NIAF's member-only website pages
Annual subscription to NIAF's Ambassador Magazine
Discounts for NIAF events and merchandise
Great money-saving deals through NIAF's partners, and much more!
For more information about NIAF and its exciting benefits, visit www.niaf.org/join.
New NIAF Corporate Sponsor: thatsArte.com
Introducing thatsArte.com, NIAF's latest Corporate Sponsor: discover the vibrant variety and beauty of Italian craftsmanship through a curated collection of fine dinnerware, tiles, panels, pewter tabletop and flatware, table linens, hand-forged knives and home décor accents. Collaborating with the best Italian artisans, thatsArte.com offers bespoke products and an exclusive, free, personalization service, directly from Italy. Take advantage of NIAF member discounts for these beautiful products through your NIAF Membership Portal!
NIAF members, don't forget to take a look at all other money-saving discounts and exclusive deals that NIAF Corporate Sponsors offer through your NIAF Membership Portal here: www.niaf.org/my-niaf/.
Participate in NIAF's Facebook community!
Like NIAF? Then "like" NIAF's Italian American, pride-studded, Facebook page to be a part of our online community! And those of you who already follow us, grazie for your support!
NIAF on Facebook is a rapidly growing online community with everything but your Sunday dinner table — news, views, recipes and trivia. Anything Italian, Italian American or NIAF, it's there! Plus, contests, giveaways and free tickets to shows, concerts and events across the country! Join us at www.facebook.com/niaf.org.
National Organization of Italian American Women (NOIAW)


Join NOIAW's New York City chapter for a private tour of the Richmond County Savings Foundation Tuscan Garden in the Snug Harbor Cultural Center & Botanical Garden in Staten Island on Tuesday, May 15, from 5:30-8:30 p.m. The event will include a presentation by a Snug Harbor educator on Mediterranean herbs, as well as a hands-on culinary presentation by cookbook author Rossella Rago and her nonna. Advanced registration required; to RSVP, click here: https://conta.cc/2KkmhF2.
For all other NOIAW regional events, click here: https://bit.ly/2BZEqqV.
The John D. Calandra Italian American Institute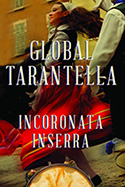 Join the John D. Calandra Italian American Institute on Tuesday, May 15 from 6-7:30 p.m., for a presentation titled, "Global Tarantella: Reinventing Southern Italian Folk Music and Dances." The discussion, led by author Incoronata Inserra, will explore the history, global circulation, and recontextualization of tarantella, a genre of Southern Italian folk music and dance. For more information, click here: https://bit.ly/2JyiDX2.
The Kennedy Center's "The Barber of Seville"
NIAF members and friends in Washington, D.C., can take advantage of an exclusive discount to attend performances of Gioachino Rossini's "The Barber of Seville," until May 19 at The John F. Kennedy Center for the Performing Arts. Use the discount code 294857 for 20 percent off ticket prices! For more information, click here:  https://bit.ly/2FodgqO.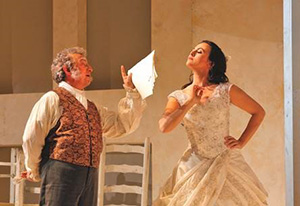 In Scena! Italian Theater Festival

Join In Scena! Italian Theater Festival NY, on May 7-21, for its sixth-annual Italian festival, featuring performances of all kinds. Participation is free and open to the public, however reservations are encouraged. For more information, click here: https://inscenany.com/.
San Marziale Procession
The 2018 San Marziale Procession in Kulpmont, Pa., will take place on Sunday, July 8 at 12:30 p.m. The procession celebrates Saint Marziale, the patron saint of Isca sull' Ionio – a small town in southern Italy that was the birthplace of many Italian American immigrants. The event will showcase the legendary Our Boys Band, composed of students, original band members, and the local community, with a reception to follow. Proceeds go to charity; for more information, go to  https://bit.ly/2vUu2yk.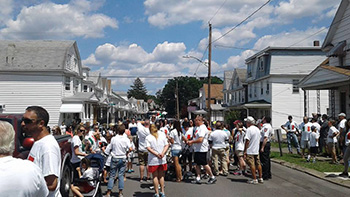 Divaria Productions presents "Don Giovanni"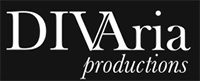 Join Divaria Productions for a performance of the acclaimed Italian opera, "Don Giovanni," on Wednesday, May 23, at 7:30 p.m. The performance will take place in the Basilica of St. Patrick's Old Cathedral. To purchase tickets or for more information, go to www.divariaproductions.com/.
The Frist Center for the Visual Arts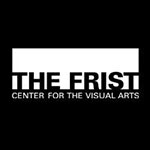 The Frist Center in Nashville is featuring a new, exclusive exhibit, Rome: City and Empire. The exhibit includes more than 200 artifacts from the British Museum's collection of Roman objects, telling the dramatic story of how Rome grew from a cluster of small villages into a mighty empire. For more information, go to: http://bit.ly/2rKVjkV.
Turn on Italics TV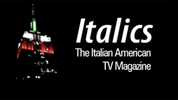 For monthly cable-TV programming for the Italian American community, tune in to Italics, the Italian American TV magazine, produced by The John D. Calandra Italian American Institute at Queens College in New York and hosted by Anthony J. Tamburri, dean of The Calandra Institute. Check your local New York and New York State cable-TV listings for Italics, or find it on CUNY-TV website, and on-demand on the YouTube channel and Facebook.
Everybody Loves Italian! On the radio!


Join hosts Frank Granieri and Dominic Mevoli to celebrate the everyday Italian American family and experience, plus interviews with personalities, stories, recipes and more! Sundays 6 a.m. and 5 p.m., on WWDB 860 AM Philadelphia; and streaming worldwide! Find them on Facebook at www.facebook.com/EverybodyLovesItalian. For more information, visit: www.everybodylovesitalian.us/.
 
Auguri to NIAF Vice Chair of Cultural Affairs,
Hon. Anita Bevacqua McBride, who was recently an honoree and award recipient at The John Carroll Society 32nd Annual Awards Dinnerin Washington, D.C.  These awards are presented to distinguished Catholics in recognition of lifetime achievement, public service, outstanding leadership and commitment to the Faith.
 
Auguri to NIAF Board Member Dr. Antonio Giordano, president and founder of the Sbarro Health Research Organization, in Philadelphia, for recently becoming a member of the Medical Advisory Council of the Saint Pio Foundation.
 
Auguri to NIAF Executive Vice President of National Membership Frank Giordano on his recent appointment as Executive Director of the United States Semiquincentennial Commission, a federally appointed body in charge of planning and developing the commemoration of the 250th Anniversary of the founding of the United States.
Auguri to NIAF Member Carmine Vittoria on the recent publication of his book, "Bitter Chicory to Sweet Espresso." This nonfiction account of World War II explores the history of Naples during the war, as well as the author's personal experiences of while in Naples at the time.  Available on Amazon.
Support Our Sponsors
Your Italian Passport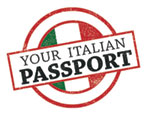 Whether you are hoping to determine if you are eligible for Italian citizenship, looking for assistance with collection of your family's vital records, or merely looking for translation of your documents in preparation for your appointment with the Italian consulate, Your Italian Passport is here to help!
Your Italian Passport is a U.S.-based company offering comprehensive services for Italian Americans seeking to obtain Italian dual citizenship. Like so many things Italian, Your Italian Passport is a business of organic roots grown over time with care and committed to giving personalized attention to each and every client.
Visit our website www.youritalianpassport.com and be on your way to living la dolce vita! As always, NIAF members receive a 10 percent discount on all services offered. A new world awaits with Your Italian Passport! Contact us today!
---
Alitalia



Travel in Italian luxury in Alitalia's Magnifica Class.
You will feel like you've already arrived in Italy when flying with Alitalia.
Alitalia's A330s and B777s aircraft feature completely refurbished cabin interiors, exclusive Made in Italy amenities, onboard WiFi connectivity for phone calls, internet and email.* Complimentary WiFi connectivity is available for Magnifica and Premium Economy passengers.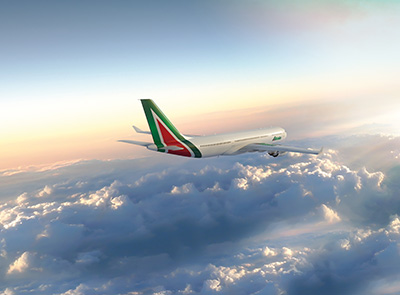 Relax in Magnifica (Alitalia's long-haul business-class) and enjoy Italian brand Poltrona Frau leather seats that fully recline to a comfortable flatbed position and award-winning onboard dining.
Savor the flavors of the best of Italian regional food accompanied by wines from the country's best vineyards and the Ferrari Trento DOC sparkling wines. After your meal, chose from three different blends of espresso selected for Alitalia by the famous Italian brand Lavazza.
Discover a new way to fly on long-haul international flights in our Premium Economy cabin where space, comfort and technology are not just details. Extra benefits include separate quiet cabin with ergonomic seats that recline up to approximately 120 degrees and offer up to 40 percent more baggage allowance of two items weighing 23 kilograms each, dedicated check-in desks, priority boarding and more.
View Alitalia's special offers and start planning your next vacation!
* Gradually being extended to all B777 aircraft
---
Reach more than 170,000 NIAF members and Italophile readers by
sponsoring an upcoming edition of NIAF's monthly e-Newsletter!
Contact: don@niaf.org.

NIAF e-Newsletter compiled and edited
by Danielle DeSimone