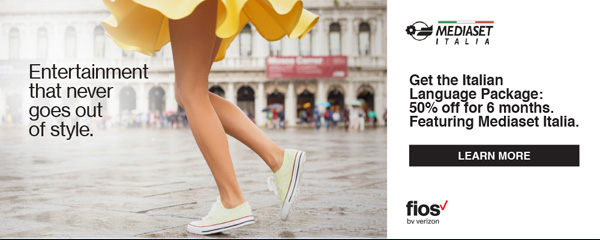 NIAF Congressional Fellowship – deadline TODAY!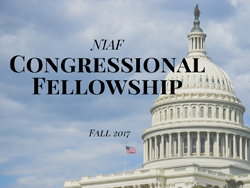 Today, May 1, at 11:59 p.m. is the deadline to apply to our NIAF Congressional Fellowship Program for college students! Beginning in fall 2017, NIAF will place outstanding Italian American college students and recent graduates in offices of members of the Italian American Congressional Delegation (IACD) on Capitol Hill, in Washington, D.C. Includes $1,000 stipend. For more information on the program and how to apply, go to http://ow.ly/uMFC30aptfl.
#WeAreNIAF


Be a part of something bigger than yourself – give back to the Italian American community and donate to NIAF in our #WeAreNIAF campaign. Your gift allows us to provide scholarships and grants for Italian American students, as well as continue our work in Italian cultural programs throughout the United States. Every donation counts! To learn more about what we do and how you can help, go to www.WeAreNIAF.com.
Donate to the Italian American Relief Fund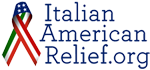 Earthquakes struck Central Italy in August 2016, and again more recently in January 2017. NIAF's Italian American Relief Fund is dedicated to providing relief for the victims and helping to rebuild devastated areas. The Italian American community's heartfelt response has been amazing. You can be part of it. All donations, large or small, are welcome and appreciated.
While we are working with local Italian authorities to identify a specific project or projects for funding in the coming weeks, we assure you that 100 percent of all proceeds will go to the rebuilding efforts of a community badly damaged by these natural catastrophes. For more information, go to: http://italianamericanrelief.org/.
Shop at AmazonSmile and Support NIAF!


Shop online at Amazon and support the work of NIAF: Simply, go to http://smile.amazon.com/ch/52-1071723 and select the National Italian American Foundation as your charity of choice and the AmazonSmile Foundation will donate 0.5 percent of the purchase price from your eligible AmazonSmile purchases to NIAF. AmazonSmile offers the same selection and low prices as Amazon and customers can still use their Amazon account, the only difference is customers are now also donating to a great cause!
The Italian American Podcast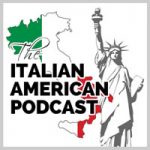 The National Italian American Foundation is proud to be the official sponsor of The Italian American Podcast, the first podcast dedicated to helping Italian Americans learn about and celebrate their brilliant heritage. The hosts, Anthony Fasano and Dolores Alfieri, interview celebrities and nonnas alike, bringing you an authentic Italian American experience. Listen to the Podcast's latest episode here: http://ow.ly/qZRI301LHRm
Join NIAF Today!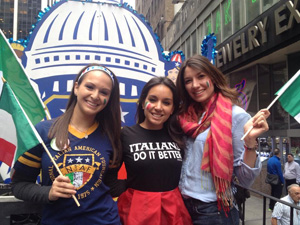 Do you want to be part of a larger Italian American community? Now's the time to join the National Italian American Foundation! Membership with NIAF celebrates your family heritage and supports future generations of Italian Americans. Our core mission is to preserve Italian American heritage, strengthen the ties that bind the United States and Italy, and support through scholarships, grants and other programs the education of new generations of Italian Americans. By joining, you not only will help us fulfill that mission but you'll also enjoy many new member benefits, including:
Opportunities to network with prominent political and business leaders
Cultural and educational events
Access to NIAF's member-only website pages
Annual subscription to NIAF's Ambassador Magazine
Discounts for NIAF events and merchandise
Great money-saving deals through NIAF's partners, and much more!
For more information about NIAF and its exciting new benefits, visit www.niaf.org/join.
Member Benefits from Our Corporate Sponsors
NIAF Members, don't forget to take a look at the money-saving discounts and exclusive deals all of NIAF Corporate Sponsors offer to NIAF members through your NIAF Membership Portal at www.niaf.org/my-niaf/.
Participate in NIAF's Facebook community!
Like NIAF? Then "like" NIAF's Italian American pride-studded Facebook page to be a part of our online community! And those of you who already follow us, grazie for your support!
NIAF on Facebook is a rapidly growing online community with everything but your Sunday dinner table — news, views, recipes and trivia. Anything Italian, Italian American or NIAF, it's there! Plus, contests, giveaways, and free tickets to shows, concerts and events across the country! Join us at www.facebook.com/niaf.org.
National Organization of Italian American Women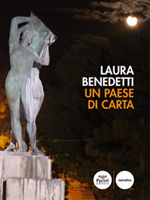 Join the Washington, D.C. chapter of NOIAW this Wednesday, May 3, 6-8 p.m., at the National Italian American Foundation (NIAF) headquarters for a discussion with Italian American author Laura Benedetti on her first novel. To learn more or to register, go to http://ow.ly/1S5j30bewJS.
Join the Greater New York region of NOIAW on Wednesday, May 31, at 8 p.m., for a performance of Uno Spettacolo di Danza/"Gioa e Amore Impossibile" at the Baruch Performing Arts Center. The evening will include a meet & greet with producers and artistic directors of the show and arts center, in addition to the acclaimed Italian dance choreography. To purchase tickets, go to http://ow.ly/9FSE30beyge.
The Kennedy Center's "Madame Butterfly"
NIAF members and friends in Washington, D.C., can take advantage of an exclusive discount to attend performances of Giacomo Puccini's "Madame Butterfly" at The Kennedy Center. Use code 259934 to take advantage of these $69-priced tickets. For more information, click here: http://ow.ly/F6yg30beK5T
Uplifting Journeys: Sicily 2017


Join Uplifting Journeys—an immersive donor education program that uses living case studies in locations around the world—on their 2017 trip to Sicily this October 9-13, 2017. As NIAF's 2017 Region of Honor, Sicily offers not only an incredible cultural experience, but also the perfect opportunity to learn about Sicily's social issues and how the region is preserving its unique heritage. For more information, go to www.upliftingjourneys.com/.
The New York Public Library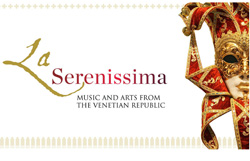 In collaboration with Carnegie Hall's citywide festival, La Serenissima: Music and Arts from the Venetian Republic, the New York Public Library will open an exhibit, Love in Venice, through August 26. It will examine the literary, artistic, musical and cultural aspects of Venice's culture of love. For more information, click here: http://ow.ly/zjVL308va4O.
CineFesta Italia 2017


CineFesta Italia is an annual event of films, artisanship, food and culture to benefit local charities, which will take place June 1-4 in Santa Fe, N.M. This four-day event will include film screenings and appearances from Italian artists, filmmakers, and dignitaries. For more information, visit  www.cinefestaitalia.com.
The Italian Cultural Society of Washington, D.C.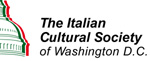 There is still time to register for classes in the Italian Cultural Society of Washington, D.C.'s Italian Language Program! Besides traditional language classes, you can also learn about art, history, wine and food—and prepare for your next trip to Italy. NIAF Members have a discount on classes for all levels; discount code can be found in their NIAF Membership Portal. For more information: http://ow.ly/JTbt308vdTh.
Stony Brook University's Center for Italian Studies


Stony Brook University's Center for Italian Studies will host a film screening and discussion titled, "Eat First: Italian American Gastronomy and Family Values in the Films of Martin Scorsese," on Thursday, April 6, at 5:30 p.m. The discussion will analyze Scorsese's films through the lens of gastronomy and the role of the director's Italian American mother, highlighting family and identity values. For more information, go to http://ow.ly/xhpC30apEds.
Casa Italiana Zerilli-Marimò


Join the Casa Italiana Zerilli-Marimò in New York City today, May 1, at 6:30 p.m., for the sixth and final "Adventure in Italian Opera" discussion with Fred Plotkin of the season. For more information on the event, go to http://ow.ly/DZmI30beFx4.
In Scena! Italian Theatre Festival NY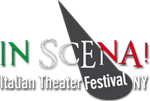 The In Scena! Italian Theatre Festival NY will take place in New York City, May 1-15, with a series of performances each day. This two week festival will feature Italian plays currently in production in Italy, Italian plays in translation, workshops, lectures and exchanges between Italian and International artists. For more information, go to www.inscenany.com.
Everybody Loves Italian! On the radio!


Join hosts Frank Granieri and Dominic Mevoli to celebrate the everyday Italian American family and experience, plus interviews with personalities, stories, recipes and more! Sundays 6 a.m. and 5 p.m., on WWDB 860 AM Philadelphia; and streaming worldwide! Find them on Facebook at www.facebook.com/EverybodyLovesItalian. For more information, visit: www.everybodylovesitalian.us.
Turn on Italics TV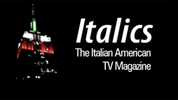 For monthly cable-TV programming for the Italian American community, tune in to Italics, the Italian American TV magazine, produced by The John D. Calandra Italian American Institute at Queens College in New York and hosted by Anthony J. Tamburri, dean of The Calandra Institute. Check your local New York and New York State cable-TV listings for Italics, or find it on CUNY-TV website, and on-demand on the YouTube channel and Facebook.
| | |
| --- | --- |
|   | Congratulations to NIAF member Anna Lawton on the publication of her book, "Amy's Story." The novel's story follows the journey of an Italian woman named America, as she moves from Italy to New York and adjusts to her new life. The book is available for purchase on Amazon.com |
Support Our Sponsors
Your Italian Passport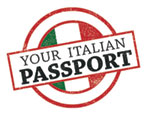 Whether you are hoping to determine if you are eligible for Italian citizenship, looking for assistance with collection of your family's vital records, or merely looking for translation of your documents in preparation for your appointment with the Italian consulate, Your Italian Passport is here to help!
Your Italian Passport is a U.S.-based company offering comprehensive services for Italian Americans seeking to obtain Italian dual citizenship. Like so many things Italian, Your Italian Passport is a business of organic roots grown over time with care and committed to giving personalized attention to each and every client.
Visit our website www.youritalianpassport.com and be on your way to living la dolce vita! As always, NIAF members receive a 10 percent discount on all services offered. A new world awaits with Your Italian Passport! Contact us today!
Alitalia is launching a new non-stop flight from Rome to Kiev today, May 1, 2017, along with new seasonal, international and domestic flights with an increase in the number of flights that will meet guest's high demand during summer.

Summer updates: seven new international non-stop routes that include daily flights from Bologna to Ibiza, Venice to Ibiza and Verona to Ibiza; domestic non-stops that include a daily flight from Turin to Catania. Service will resume from Palermo and Catania to Moscow and Linate to Comiso, and there will be an increase in flights from Italy to Spain, Russia and Greece.
For more information, click here! We hope to see you on board soon!
Sign up for our newsletter for the latest news and promotions! 
---
Reach more than 150,000 NIAF members and Italophile readers by
sponsoring an upcoming edition of NIAF's monthly e-Newsletter!
Contact: don@niaf.org.
NIAF e-Newsletter compiled and edited
by Danielle DeSimone
---
Advertisement