—————————————————————————-
Review—NIAF New York Gala
NIAF held another highly successful springtime bash on April 3 beneath the towering Renaissance-inspired marble columns at the legendary Cipriani 42nd Street in New York City. More than 500 guests attended the event, which sold out for the third consecutive year, to celebrate Italian American culture and honor our distinguished award recipients. For more about the gala, including photos, honoree bios and sponsors, click here:
http://bit.ly/1qCIdfw
.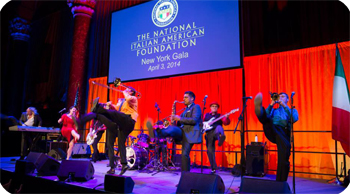 Review—NIAF Fourth Annual Golf Invitational
Many thanks to all who generously supported and participated in the NIAF Fourth Annual Golf Invitational Tournament on March 15 at the Wigwam Golf Resort in Litchfield Park, Ariz. As always, our thanks to NIAF Chairman Emeritus Jerry Colangelo for hosting another successful and wonderful fundraising weekend! For more about the tournament weekend and our sponsors, click here:
http://bit.ly/1rf2lUv
.
NIAF T-shirt Campaign
Wear your Italian American pride on your chest! Purchase an exclusive NIAF T-shirt to help support NIAF's mission. But don't wait! Only 16 more days to get one! Our campaign ends May 17. Order yours today at
www.booster.com/niaf
!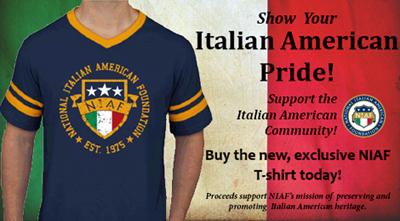 Tour Campania with NIAF and Royalty
Celebrate NIAF's 2014 Region of Honor, Campania, by touring it with H.R.H. Princess Beatrice di Borbone delle Due Sicilie! The excursion runs from June 27 to July 2, with an Inaugural Gala at the Palace of Capodimonte in Naples on June 27. Itinerary includes visits to Capri and Paestum. For more information, contact Gabriella Mileti at 202-939-3116 or
gmileti@niaf.org
.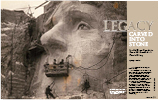 In the Spring 2014 Issue of Ambassador Magazine
What's Mt. Rushmore's Italian connection? Find out in the latest issue of Ambassador. Don't get Ambassador? It's one of many NIAF membership benefits. Join NIAF today and start getting your free copy of Ambassador in the mail! Visit
https://www.niaf.org/membership/donorinfo.asp
.
Bracco Foundation/NIAF Scholarship Call for Submissions
The Bracco Foundation in cooperation with NIAF is pleased to announce a $100,000 scholarship dedicated to the study of "Iodine-Deficiency Awareness among Healthcare Professionals and Mothers in the U.S.A."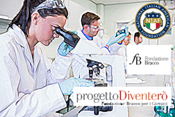 Italian Americans and Italian citizens with permanent residency in the United States, who hold post-graduate degrees including a Ph.D., M.D. or MSc, have expertise in endocrinology or nutrition, and are no more than 35 years of age at the time of the application deadline, are invited to submit their applications. The deadline to apply is June 30, 2014. For more information, contact Gabriella Mileti at gmileti@niaf.org.

Voyage of Discovery Alumni Lost and Found!
Did you or someone you know participate in NIAF's Voyage of Discovery or NIAF's Gift of Discovery program in past years? If so, we'd love to hear from you! We're creating an alumni database and we need your help! We don't want our educational program alums to miss out on everything that's happening at NIAF! Please contact Gabriella Mileti, director of programs, at gmileti@niaf.org with your current contact information.

National Organization of Italian American Women 2014 Gala
The National Organization of Italian American Women will host its 2014 Gala on May 12 at St. Regis Hotel in New York City. This year's gala will honor Lisa Lemole Oz and the City University of New York. A reception and silent auction will begin at 6 p.m., dinner at 7 p.m. For more information, visit: http://bit.ly/1nEWVjy.

Second Annual Festa Italiana Frederick
The Second Annual Festa Italiana Frederick takes place on May 17 from 11 a.m. to 8 p.m. at Rose Hill Manor in Frederick, Md. The festival will feature authentic Italian food, wine-making and cooking demonstrations, a bocce tournament and entertainment by Roberto Pomili Orchestra, The Monaldi Brothers and i-Talians. For more information and tickets, visit www.festaitalianafrederick.com.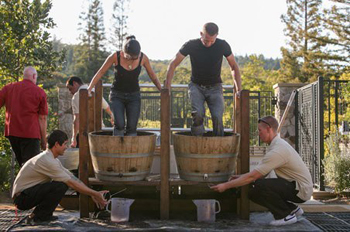 Spring Dinner Dance at Holy Rosary Church
Holy Rosary Church in Washington, D.C., presents its Spring Dinner Dance on May 3 from 6:30 p.m. to 9:30 p.m. The evening will include dinner and live music by i-Talians. Tickets must be purchased in advance. Contact Holy Rosary Church by calling 202-638-0165 or visit
www.holyrosarychurch.org
.
International Culinary Center Scholarship

The New York Times called Marcella Hazan "The Queen of Italian Cuisine." After Hazan's passing last November, the culinary community decided to create a scholarship in her honor for the Italian Culinary Experience course at the International Culinary Center in California. The course runs 28 weeks and offers the opportunity to study abroad in Parma and intern with a highly rated Italian chef. For more information, visit
http://bit.ly/1m6DpLS
.
Italian American Museum Looking for S.S. Giuseppe Verdi
The Italian American Museum is looking for immigrants who made the journey to America aboard the S.S. Giuseppe Verdi passenger ship from 1915 to 1928. The Museum is planning a special program about the Giuseppe Verdi and would like to have passengers present.
Passengers who were on board the ship as young children would likely be in their late eighties and nineties today. The ship made numerous transatlantic trips during its years of operation, carrying as many as 2,200 passengers per journey, mostly from the ports of Naples, Genoa and Palermo to Ellis Island. Passengers or their families are urged to contact the Italian American Museum's representative at 212-262-8800 or by email at mail@jjcpr.com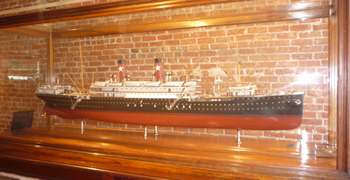 Coni USA Call for Athletes
The Italian National Olympic Committee USA (Coni USA) wants Italian American boys and girls, ages 11-13, to participate in track and field events at the Youth Games in Macerata, Italy, this summer. Tryouts will be held nationwide beginning May 10.
For information on tryout locations, dates, rules and applications, visit www.coniusa.org or call Coni USA Representative Mico Delianova Licastro at 631-208-4442 or email at licastro.coni.usa@verizon.net.

Ralph Fasanella Exhibit at Smithsonian
Celebrating the 100th anniversary of the Ralph Fasanella's birth, the exhibit "Ralph Fasanella: Lest We Forget" will display works from the artist's career at the Smithsonian American Art Museum, in Washington, D.C., from May 2 until August 3. Fasanella, the son of Italian immigrants and a self-taught folk-primitive artist, is considered one of the most important folk painters in American art.
Public programs related to the exhibition at the Smithsonian American Art Museum include an exhibition discussion with curator Leslie Umberger and donor Marc Fasanella on May 2 at 6:30 p.m.; and a Mother's Day Family Celebration on May 10 from 11:30 a.m. – 3 p.m. For more information: http://bit.ly/1hlnTHC.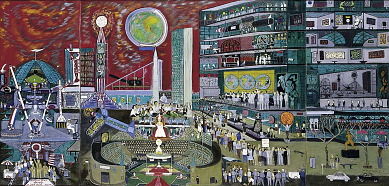 Modern Times 1966
Ralph Fasanella
Italian Futurism Art at the Guggenheim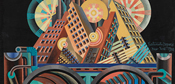 On exhibit through September 1 at New York City's Guggenheim Museum: "Italian Futurism, 1909–1944: Reconstructing the Universe." The first comprehensive overview of Italian Futurism presented in the United States, the exhibition includes more than 300 works encompassing not only painting and sculpture, but also architecture, design, ceramics, fashion, film, photography, advertising, free-form poetry, publications, music, theater, and performance. For more information, visit:
http://bit.ly/1lC5Bdw
.
Italian American Writers Association Literary Reading
IAWA presents a dramatization of speeches by the late Vito Marcantonio, a seven-time elected congressman from East Harlem, once the largest Italian American community in the country. Marcantonio was a protégé of Mayor Fiorello LaGuardia and held office in the 1930's and 1940's.
Roberto Ragone will perform the speeches on May 7, 5:45-7:45 p.m., at Cornelia Street Café at 29 Cornelia St. in New York City. Cover charge is $8. For more information, contact Cornelia Street Café at 212-989-9319 or visit www.corneliastreetcafe.com. Follow IAWA on Facebook: http://on.fb.me/1ty6vsu.

"Men of the Cloth" Screenings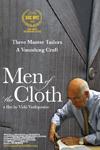 "Men of the Cloth" is a documentary film that features three Italian master tailors with a passionate devotion to their trade. Produced and directed by Vicki Vasilopoulos, the film received production grants from NIAF and premiered at DOC NYC where it received an Official Selection.
The film will screen at the Montclair Film Festival in Montclair, N.J., on May 4 at 2 p.m., and on June 7 at the Bryn Mawr Film Institute in Bryn Mawr, Pa. For more information on screenings and the film, visit: http://bit.ly/1rKirFN and http://menoftheclothfilm.com.

Milton Gendel Photographs on View at Casa Italiana
New York University's Casa Italiana Zerilli-Marimò, together with the American Academy in Rome, presents a selection of photographs by American photographer Milton Gendel. Drawn from a recent retrospective held jointly at the Museo Carlo Bilotti and the American Academy in Rome, the photographs will be on display until May 23. For more information, visit: http://bit.ly/1jvWdB4.

Italian American Literature Discussion at Calandra Institute


The John D. Calandra Institute at Queens College/CUNY in New York City presents "Italoamericana: Italian-American Literature in the United States, 1880–1943" on May 8 at 6 p.m. The event will present a recent publication of writings from Italian immigrants in America with discussion on the works by the collection's editors, Robert Viscusi and Anthony Tamburri. RSVP is not required but encouraged. Seats are limited. For more information, visit: www.qc.edu/calandra.

Attention AP Italian Students!
The Italian Language Foundation (ILF) offers a financial award for students who excel on The College Board's Advanced Placement (AP) Test in Italian Language and Culture. The Dante Award for Excellence is given to student members of the ILF who score a three ($75), a four ($100), or a five ($200) on the AP Italian exam given in May 2014.
Students can become ILF members for free via the ILF website (www.ilf.org). Students must submit their scores to the ILF via the College Board's score reporting service using the ILF's college code (7202). The Dante Award for Excellence is part of the ILF's programming to build participation in the United States and abroad in AP Italian. For more information, visit: www.ilf.org.

Cooking with Nonna — Sorrento Tour
Only a few spaces available for Rossella Rago's "Sorrento with Rossella" Culinary Tour in Sorrento, Italy. From Aug. 30 to Sept 6, 2014, you will indulge in the traditional masterpiece dishes of Campania, made with the highest quality local and seasonal ingredients. Accommodations will be provided by Divine Amalfi Villas. Don't wait to book your tour! For more information, visit www.cookingwithnonna.com.

Celebrity Fight Night in Italia 2014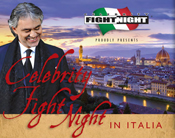 This year, the mega-fundraiser Celebrtiy Fight Night is raising the stakes even higher with a special, once-in-a-lifetime opportunity: Celebrity Fight Night in Italia 2014!
For the first-ever Celebrity Fight Night outside of Phoenix, Ariz., you will fly to Florence, Italy, on a privately-chartered Boeing 767 jumbo jet (all first-class seating), and spend four days with legendary tenor Andrea Bocelli, who will take you to the most magical places around the city, and host you at his home for a night of star-studded entertainment! You'll stay in a five-star Florence hotel, enjoy an exclusive fashion afternoon, dine at one of the most historical palaces in Tuscany, visit the beautiful coastal resort town of Forte dei Marmi, and take in the stars at the Gala at the historical, grandiose Salone dei Cinquecento at the Palazzo Vecchio! And that's just a sampling of the itinerary!
Celebrity Fight Night in Italia, with Andrea Bocelli and Friends, takes place September 3–8, 2014. The donation for this unforgettable trip is $50,000 per person (with $37,000 tax deductible). Proceeds support the Muhammad Ali Parkinson Center and the Andrea Bocelli Foundation. Call Sean Currie at 602-956-1121 for details or visit www.celebrityfightnight.org.



Alfio in Concert at Tarrytown Music Hall
Alfio will perform a concert at Tarrytown Music Hall in Tarrytown, N.Y., on May 22 at 8 p.m. Australian-born of Italian descent, the young tenor performs an entertaining mix of old standards and original songs. This show is rescheduled from the original date of April 5. To purchase tickets, visit: http://bit.ly/1ftwrBK.

Last Chance to see Zucchero in Concert


Zucchero "Sugar" Fornaciari's spring U.S. tour ends soon with final scheduled dates in Charlotte, Miami, Atlanta and Clearwater. He's touring to support his latest album, "La Sesion Cubana," released in February on Manhattan Records. For tour dates and tickets, click here: http://bit.ly/1ixaDWr. For the artist's website, click here: http://www.zucchero.it/eng/.

Tune in!
Listen to Bel Paese Internet Radio, a program for Italian American communities across the United States and in Canada! The program runs from 8 a.m. to 11 p.m. daily and features Italian music, sports and community news. Visit www.tuneintoItaly.com on your computer, mobile device, iPad or internet radio. If your internet radio receiver doesn't carry this station, contact the manufacturer to ask that Bel Paese Radio be added to its stations.

Italian Classes at Casa Belvedere — Staten Island
Learn how to cook Southern Italian and Sicilian classics in courses offered at Casa Belvedere's Cucina Colavita. Menu items include pastiera, focaccia, melanzane and arancini. $95 per person; space is limited! For more information and to register, visit http://bit.ly/1gPbvQS, call 718-273-7660 or e-mail info@casa-belvedere.org.

Michelangelo Screenwriting Workshops in Italy
Thinking about a writing vacation? Michelangelo Screenwriting invites you to bring your story to life in an idyllic Italian setting. Choose from Rewrite Intensive with Professor Paul Chitlik (UCLA, Loyola Marymount) in a villa near Cortona or Writer's Room Retreat with Ben Blacker ("Supernatural," "Thrilling Adventure Hour") in the hill town of Orvieto. To make your days off from writing even more memorable, they've partnered with Discovering Umbria to offer half-day and full-day wine and olive-oil tasting trips around Orvieto. Space is limited; sign up today! Visit www.MichelangeloScreenwriting.com.

Turn on Italics TV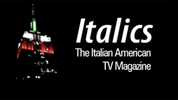 For monthly cable-TV programming for the Italian American community, tune in to Italics, the Italian American television magazine, produced by The John D. Calandra Italian American Institute at Queens College in New York and hosted by Anthony J. Tamburri, dean of The Calandra Institute. This month, correspondent Lucia Grillo joins the festivities at the NIAF New York Spring Gala and catches up with Louis Prima Jr. Check your local New York and New York State cable-TV listings for Italics, or find it on
CUNY-TV website
, on demand on the
YouTube channel
, and
Facebook
.
Recoup—Shopping for Your Cause!
Raise funds supporting NIAF's mission while shopping for great deals! All you have to do is register (for free) at Recoup, choose your city for location-specific deals, and then go shopping by the type of deal you want. And each time you purchase something, a portion of the proceeds goes to NIAF. It's like Groupon and Living Social, except while helping yourself, you're also helping your charitable cause. Get started at
www.recoup.com/shop/org/NIAF
.

Read Diplomatic Courier
Interested in global affairs and foreign policy? The Diplomatic Courier is an independent magazine that covers all that and more. Look for the new May/June issue on newsstands or at
www.diplomaticourier.com
.

Auguri
| | |
| --- | --- |
| | Congratulations to NIAF Board Member Maria Bartiromo who will receive the 2014 Urbino Press Award at a ceremony in Urbino in June. The award is presented annually to an American journalist for demonstrating excellence in the field. Italian Ambassador Claudio Bisogniero honored Maria with the official announcement at the Italian Embassy in Washington, D.C., on April 15.In addition, Maria will receive the 2014 Ellis Island Medal of Honor by the National Coalition of Ethnic Organizations at a ceremony on May 10 in the historic Great Hall at Ellis Island, New York. Maria hosts "Morning Bell with Maria Bartiromo" on Fox Business Network and "Sunday Morning Futures with Maria Bartiromo" on Fox News Channel. |
| | Congratulations to NIAF Board Member Anita Bevacqua McBride on receiving the 2014 Ellis Island Medal of Honor by the National Coalition of Ethnic Organizations. Anita will accept the award at a ceremony on May 10 in the historic Great Hall at Ellis Island, New York.A former assistant to President George W. Bush and chief of staff to First Lady Laura Bush, Anita currently serves as the executive-in-residence at the Center for Congressional and Presidential Studies in the School of Public Affairs at American University. |
| | Congratulations to NIAF member Diane Basilone Hawkins on the production of the documentary short film "Going Back—John Basilone," about her uncle, Marine Corps GySgt. John Basilone, who was a World War II recipient of both the Congressional Medal of Honor and the Navy Cross.The film will screen as part of the Second Annual Golden Egg Film Festival on May 21 from 7 to 9 p.m. at Tribeca Cinemas in New York City. The film received nominations for Best Documentary Film and Best Soundtrack, and Hawkins received a nomination for Best Director of Photography. For more information, visit: http://www.gysgtjohnbasilone.com. |
| | Congratulations to NIAF friend Tony Reali on his move to "Good Morning America" to cover social media for the morning news magazine. Reali started his TV career on ESPN's "Pardon the Interruption" in 1999. He will remain with ESPN to host "Around the Horn," the sports talk show he's anchored since 2004. |
| | Congratulations to NIAF board member Dr. Antonio Giordano on his tireless research in oncology linking environmental pollution to the course of cancer in Italy's region of Campania, which recently earned Dr. Giordano a letter of commendation from the president of Italy, Giorgio Napolitano. |

Join NIAF Today!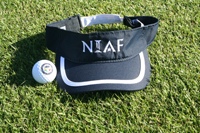 Time to embrace your family heritage and support the Italian American community? NIAF's core mission is to preserve Italian American heritage, to strengthen the ties that bind the United States and Italy, and to support, through scholarships, grants and other programs the education of new generations of Italian Americans. By joining, you not only will help us fulfill that mission but you'll also enjoy many new member benefits, including:
Opportunities to network with prominent political and business leaders
Cultural and Educational events
Access to NIAF's member-only website pages (coming soon)
Annual subscription to NIAF's Ambassador magazine
Discounts on NIAF merchandise
Great money-saving deals through NIAF's partners, and much more!
To learn more about NIAF and its exciting new benefits, visit www.niaf.org/membership.
Welcome To The September 2014 Region Of Honor Tour—A Journey To Campania
Sept 3-14, 2014 — Limited Availability — 10 Days / 8 Nights
Give your family the gift of heritage! Rome, Naples, Pompeii, Capri, Paestum and Sorrento! Includes an optional day of genealogy research.
Join NIAF and Perillo Tours on a once-in-a-lifetime trip to the 2014 Region of Honor—Campania. Enjoy the region's dramatic highlights, including history, culture and cuisine. Exclusive insiders access for NIAF members. Optional excursion from Sorrento to trace your heritage and visit your family's hometown.
Land Price—$3,599 per person; Single supplement—$699. Air rates available from most gateways. For trip information and registration, visit: www.perillotours.com/groups/niaf/
Visit us at wwww.perillogroups.com; email at groups@perillotours.com; or call 855-PT-GROUP (1-855-784-7687) for additional information.
Can't join us on our journey? For NIAF Members Only, Book any Perillo Tours or www.ItalyVacations.com program (a $2,500 value per couple) and receive $100 per person. Promo Code: NIAF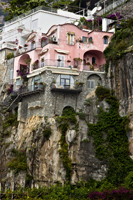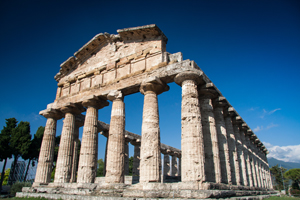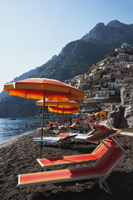 Support Our Sponsors
Your Italian Passport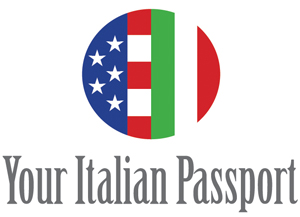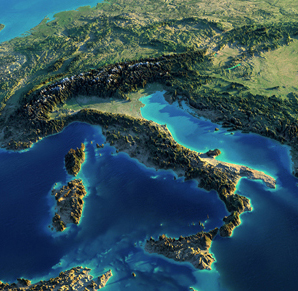 Whether you are hoping to determine if you are eligible for Italian citizenship, looking for assistance with collection of your family's vital records, or merely looking for translation of your documents in preparation for your appointment with the Italian consulate, Your Italian Passport is here to help!
Your Italian Passport is a U.S.-based company offering comprehensive services for Italian Americans seeking to obtain Italian dual citizenship. Like so many things Italian, Your Italian Passport is a business of organic roots grown over time with care and committed to giving personalized attention to each and every client.
Visit our website www.youritalianpassport.com and be on your way to living la dolce vita! As always, NIAF members receive a 10 percent discount on all services offered. A new world awaits with Your Italian Passport! Contact us today!
___________________________________________________________________
Ville in Italia
Ville in Italia is the villa rental specialist for vacations in Italy since 1996, offering more than 500 prestigious villas and apartments located all over Italy: Amalfi Coast, Italian Lake District, Venice, Tuscany, Umbria, Apulia, Basilicata, Sicily and more.
The accommodation offered by Ville in Italia is distinguished by highly diversified proposals that are able to satisfy every market segment according to the target typology and level of service required.
Discover more on www.villeinitalia.com.
We are pleased to assign NIAF members a Preferential Code that represents a 10% discount on all Ville in Italia vacations. It is also valid for special offers.
To request the code, please contact Katie Rictor at 202-939-3122 or email krictor@niaf.org. For further information, please contact us at booking@villeinitalia.com

___________________________________________________________________
Alitalia


ALITALIA'S MAGNIFICA SUMMER SALE FARES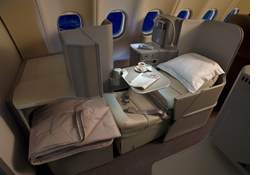 Travel in style this summer with Alitalia's business class fares starting at $3,005 round-trip! Magnifica—Alitalia's Business Class cabin on intercontinental routes—delivers maximum comfort and a sophisticated travel experience. Flying in Magnifica means traveling in elegance. Magnifica seats on the newly reconfigured B777 as well as the A330 aircraft convert to fully-flat beds, which recline to 180 degrees, and offer in-seat work and entertainment options. The cabin configuration offers travelers all-aisle seating.
Service in Magnifica on all aircraft includes award-winning menus featuring regional Italian cuisine, linens designed by Italian luxury brand Frette, tableware designed by Richard Ginori, and an amenity kit with personal care items created by Salvatore Ferragamo. To see the Magnifica offers, visit http://bit.ly/1pzZumg.
___________________________________________________________________
How to Reach 57,000 Italophile Readers?
Sponsor an upcoming edition of NIAF's monthly e-Newsletter. For more information, contact Don Oldenburg at don@niaf.org.
NIAF e-Newsletter compiled and edited
by Colleen Seidel
enews@niaf.org